THE MODERN MINT BLOG
You will probably see these plants in quite a few gardens, they are well-known and a bit old hat. Only today we spoke with a gardener who complained about Verbena bonariensis being too common, too over-used, too tall and too boring.
Geez! We were overwhelmed by the anger. It hasn't done that much wrong and we must say, we don't think that of Verbena bonariensis.
Which is why we want to give a shout out in this blog to plants that are given a bad deal by people, just because everyone has them or knows them. They may be boring in the garden media, little seen at Chelsea, but they are hard-working, fabulous plants that deserve their status as popular garden plants – just checkout the image above from the park in Chelmsford – the yellow of the Rudbeckia have been flowering for what seems like months, without having to do any work to keep them that way – and now, on a dull Autumn day, they shine like a lamp calling the weary traveller home.
Here then, raise a glass, to these boring plants!
Salvia
Stipa
Kniphofia
Sarcococca
Hellebore
Buxus
Sedum
Lavender
Poppy
Miscanthus
Geranium
Eupatorium
Alcea
Peony
Alchemilla
Euphorbia
Nepeta
Epimedium
Perovskia
Geum
Sanguisorba
Primrose
Cyclamen
Foxglove
Hemerocallis
Liriope
Hosta
These are boring and ubiquitous plants – but if you were to plant your garden with the above list, the above pictures, you would have a wonderful and wildlife friendly garden.
And that is not boring at all.
October 20 th 2015
Sep29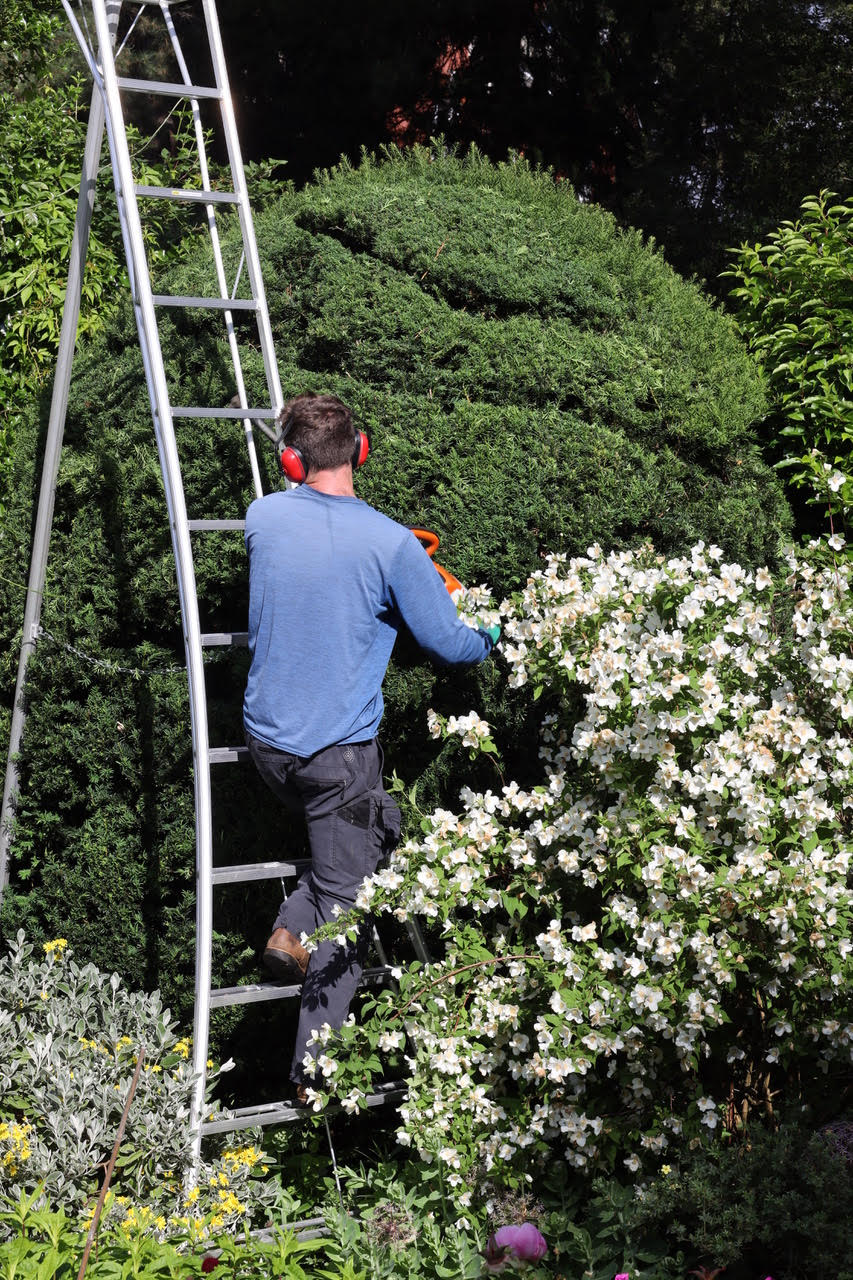 Making a new topiary out of the large, dull facade of a Taxus blob… My work was to change it up from a 'jelly drop' shape and give it texture, open it out and let the light through, and make it a sculptural feature in the background of the garden in summer… yet a major part of the garden in winter. A few more years before it becomes something special, but there was far more leaf and growth inside the plant than I thought and so it will not take too long for it to gain in character and become …
Sep27
Two weeks ago I was invited to teach topiary at the garden of Griselda Kerr, the author of The Apprehensive Gardener. I love teaching and sharing skills, but I was placed on the spot in the afternoon and asked to show how I would make a new topiary from an existing shrub. So below is a speeded-up video of me creating a cloud-pruned topiary from an old boxwood tree. I particularly love the ending when the class get involved….! See the video here. One hour was all it took, and though it needed a little tidying-up, it was made by …
Sep27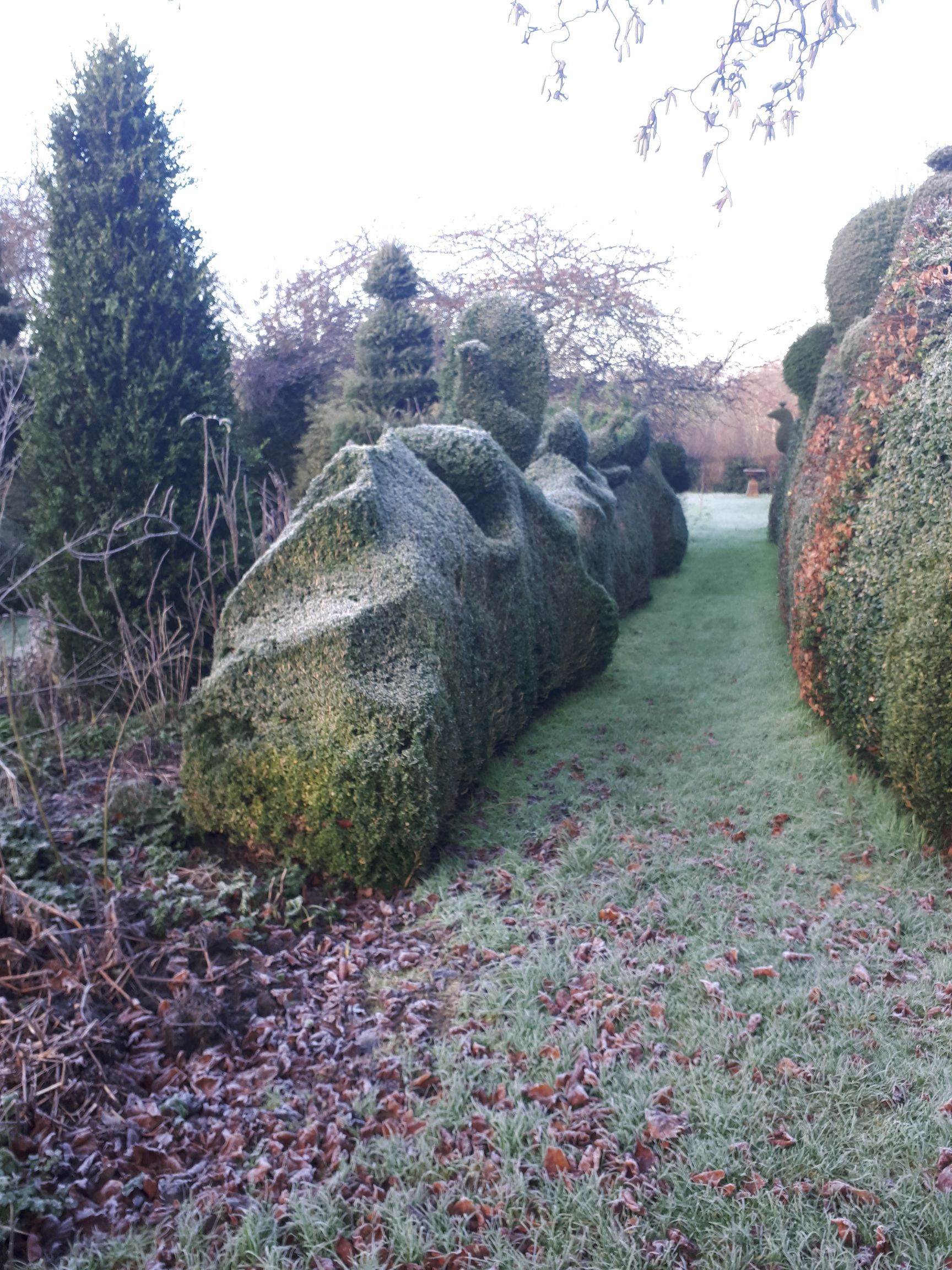 Charlotte Molesworth, my topiary mentor, and I are running our popular topiary workshop again in 2022. You can email me for details – or go here for information, your ticket and to find out about dates. Book A Spot On A Topiary Workshop, September 2022