THE MODERN MINT BLOG
Although the ubiquitous rose is the preferred Valentine flower, it does look stupid when you offer them up as a cut flower in a cold, wet and windy February. Because you certainly don't see them in the garden. (Okay, we have seen two squat pink rose flowers, part unfolded in a sheltered courtyard, wincing as they put their faces to the world… they did not suggest themselves as a gift of eternal devotion to us!)
Before the giving of roses, people sent cards or wrote letters dripping with romantic sentiment to each other. Earlier than this Valentine's day was considered the start of spring, when the birds started mating and building nests, when plants moved into active growth, and when people got out into the fields and began their work. A nod to the holidays pagan routes, of course, and we agree it is far easier to feel amorous when you know winter is coming to an end.
Much much much earlier than all of these, girls would stand in the street getting slapped by a goat hide dipped in sacrificial blood. We don't advocate that custom coming back.
Having now reached a moment in human history where we have a holiday associated with flowers, in a month where not much is flowering, it may appear to impose limitations (especially if you don't want to buy something flown in from a country at the equator.) But it is these limitations we should embrace. How inventive can you be with limited material? And how much do you appreciate the single, perfumed stem you can find at this time of year, in contrast to the glorious abundance of summer flowers crammed into a vase?
If you are brave enough to go the natural rather than the 'kitsch' route what options are out there for you? What flowers does February hold? It helps to start by thinking of spring – green, white and exquisite are likely to be your inspiration.
Herbs like sage or rosemary could get you going, plus they will add scent. Then fill your bouquet out with evergreens like euonymous, ivy, viburnum tinus, a fragrant stem of sarcococca and a branch or two of pussy willow. Perhaps leave the holly out of it, unless you are trying to impress someone who has a spiky character…. Last of all, think flowers – daffodils, snowdrops, hellebores.
At Sarah Raven's last February we saw a hellebore flower placed in a short vase with a sprig of rosemary. Unadorned and charming, it really made us smile. Making someone smile is a fine first step on the road to love!
Read about Sarah Raven & Sissinghurst at this Modern Mint Blog Post
This should give you enough of a mix to pick and choose from; all in season, all fresh and graceful and full of hope.
(Or for something more exotic, if not entirely seasonal or 'of this place', you could use orchids or an amaryllis amongst the evergreens and scented herbs. It would certainly be a bold declaration of intent.
Mind you, if we are going bold – why not try giving a bouquet of vegetables? What better way to say I love you than a posy of leeks? Savoy cabbage at the heart of a bouquet? Slices of blood orange top dressing a basket of white hyacinths, all surrounded with stems of red dogwood? Yikes, you'd need an understanding partner for that one!)
Good luck to all you romantics out there, and hope this Valentine's day you can begin making this particular celebration appreciably more seasonal.
For more on growing your own cut flowers, these are books you must read!
February 7 th 2014
Aug05
I will be bringing a show about gardening to the Faversham Fringe on Wednesday, August 28th at 8.30pm. More details and tickets here – Faversham Fringe, The Grinning Gardener.
Jun30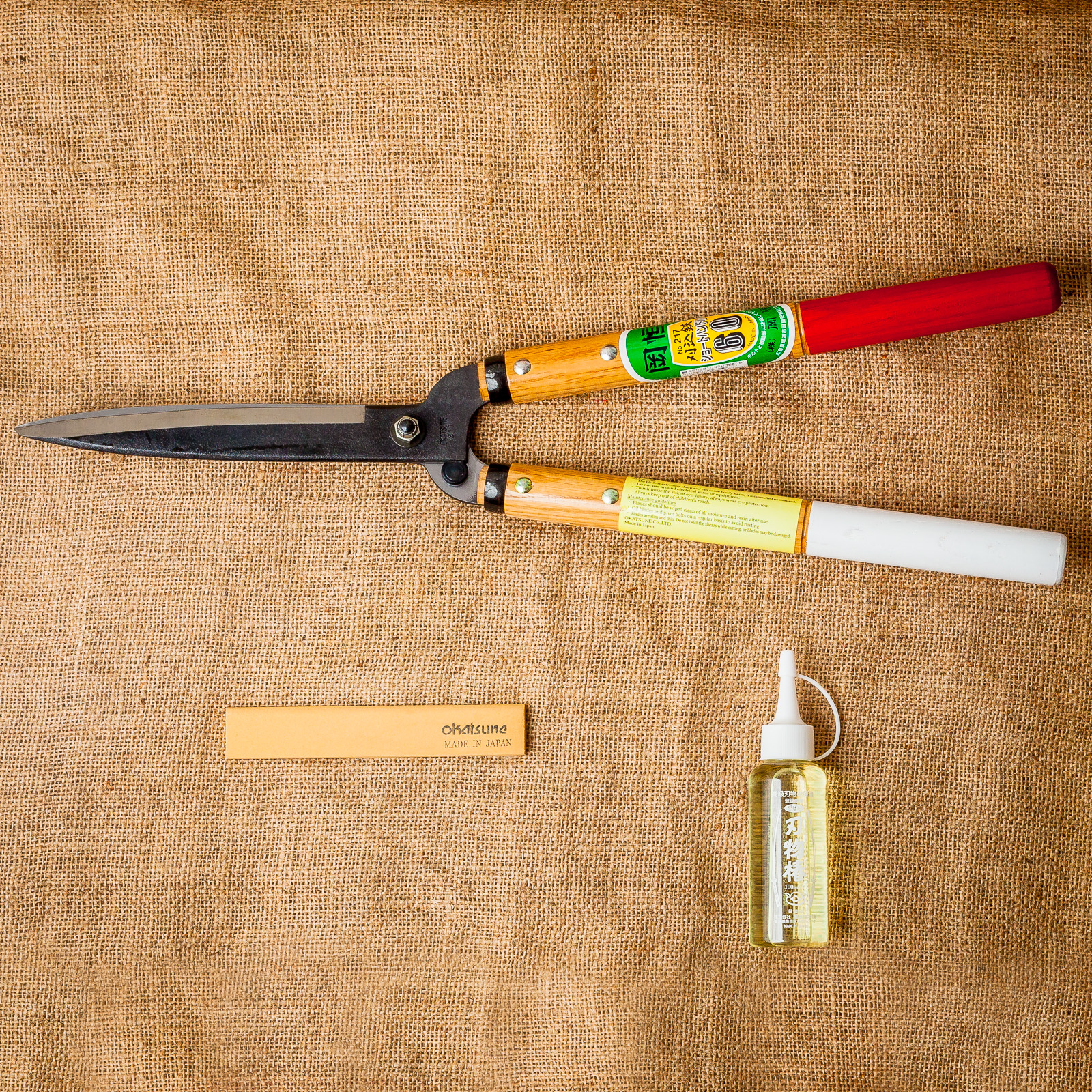 I recently wrote a piece for Topiarius magazine, the flagship publication of the European Boxwood & Topiary Society – of which Modern Mint is both a member and big supporter. Check out the EBTS here. They frequently run courses and talks too, so worth keeping an eye on. Below is the piece I wrote about the tools I use when making topiary and pruning trees…. Darren's Piece In Topiarius Magazine I use Okatsune Secateurs, which I started pruning with when working on a large orchard in Hampshire. My Felco's were too difficult to open with cold hands, but the chunky …
May20
Just inc are you are free in the following dates in June, you can visit my mentor Charlotte Molesworth's topiary garden… Check out the dates the garden is open here. And you can of course join both Charlotte and I for a topiary workshop in the garden in July, as well as September. Hope to see you there!