THE MODERN MINT BLOG
Here we are in May, the weather is warm, we have had some rain and the sap is rising – you look around your garden and all you will see is the maintenance issues, the jobs that are to be done. How do you cope with a garden that threatens to overtake you?
Well, here are some ideas for you, to reduce the work load and give yourself a low maintenance garden – all without reducing the amount of flowers you have!
Low Maintenance Garden Ideas
1) Plant Shrubs
The New Perennial Movement has turned people off planting shrubs in the garden, but we reckon they are due a comeback (and not just us – it has been muted as a garden design trend elsewhere…)
Shrubs probably won't need clippng in the first three years after you buy them. Then, when they are big enough to cover the soil and form a large prescence in the flower beds they will only need a clip or prune after flowering (generally!) or if they are getting in the way of another plant.
When you do prune a shrub, check first what treatment it needs and whether you can cut into old wood (here is a list of shrubs you can be brutal with) and then, armed with your shears/saw/secateurs and the correct knowledge go for it – don't be shy, give that shrub a haircut!
And one final tip – if you have a shrub in front of a window, or a doorway, and its branches are invading the space, don't just cut it back to the edge of the frame. Cut it back another foot or so as then, when it regrows, it regrows to fill the space rather than come back out and cover the window/doorway again.
It seems simple common-sense, but we see it happen all the time…
Shrubs are there to reduce the maintenance work for you, while also providing flowers, berries and autumn leaf colour. They are a sharp weapon in a low maintenance gardener's armoury, so make sure you use them!
2) Manage vegetation, don't weed
They are one and the same, really – both require you to get a pair of gloves on, get out a bucket or kneeler, and get stuck into the flower beds. But we consider it here as low maintenance garden idea number 2 because it requires a change of attitude from you, rather than a change of tools.
'Weeding' suggests some plants are good, some plants are bad (that of course is true – no-one wants Japanese Knotweed) but the amount of 'bad' plants are not as high as you would first imagine. If you plant thickly in your borders, so that bare soil is at a minimum, then there will be less chance for annual weeds to get established. Because you have planted thickly, you will likely have a far more interesting composition of flowers and foliage to look at too.
If you then see a few weeds amongst the mass of plants you have added to the border, they will begin to add to the look rather than detract. It is a funny thing, because the eye stops seeing them as weeds and starts seeing them as part of the overall picture.
This works beautifully if you have crammed your borders with plants, and allows you to get away with doing less maintenance – and all it requires from you is a change of attitude, seeing the work you do in the garden as a 'managing' of all the plants, rather than a 'battle' to keep on top.
For perennial weeds you can do exactly the same thing – stop seeing them as plants that must be destroyed, and learn to love them. Ground elder is venerated as the nightmare weed of the borders, but it has good qualities too – it is edible, can be picked and used as a cut flower (similar to ammi majus and far cheaper to use) and is a member of the apiaceae family, a family of plants whose flowerheads are striking and easy to use amongst just about any other plant.
To reduce maintenance, manage your plants, don't weed them.
3) Grow perennial fruit and vegetables
If you want low maintenance then this is the way to go – stop growing tomatoes (lots of work staking, feeding and watering) and instead grow gooseberries. You plant a twig into the ground in the autumn, pull any weeds away from it when you are passing in the summer, and within a little time you have a bush bursting with fruit to harvest and eat.
Of course, you might hate gooseberries and love tomatoes, and us even suggesting switching from one to the other leaves you feeling dirty and vulnerable. Sorry about that – we love tomatoes too, and lovely as gooseberries are we would not want to eat them with our pasta.
But we are giving you ideas for a low maintenance garden here, and if you truly do want to make it as little work as possible – perennial fruit and vegetables are the way to go.
Hope you are coping with your garden maintenance this spring!
May 8 th 2015
Mar24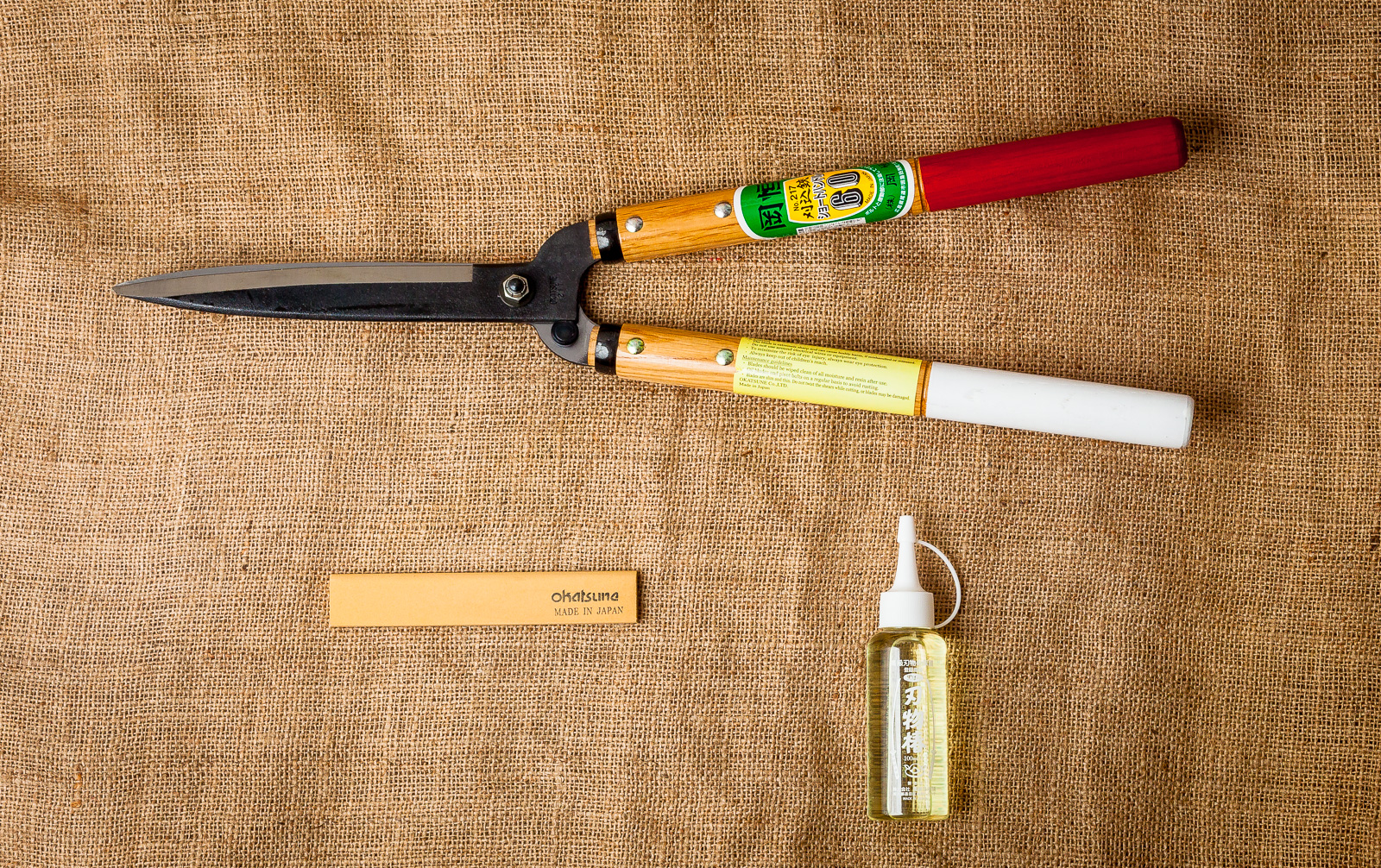 Shears or power tools? What is best to use? The Joy Of Shears I love my Okatsune shears, the beautifully balanced red and white handled pruning shears from Japan. They do everything you need, whether giving a little extra detail to a topiary piece or bashing their way through a hawthorn or beech hedge that boundaries a garden. Another pair of shears you may wish for, that are far sharper than any power tool ever needs to be, is this Tobisho made pair of curved, steel blades… They are basically two samurai swords bolted together. So sharp they could cut …
Mar21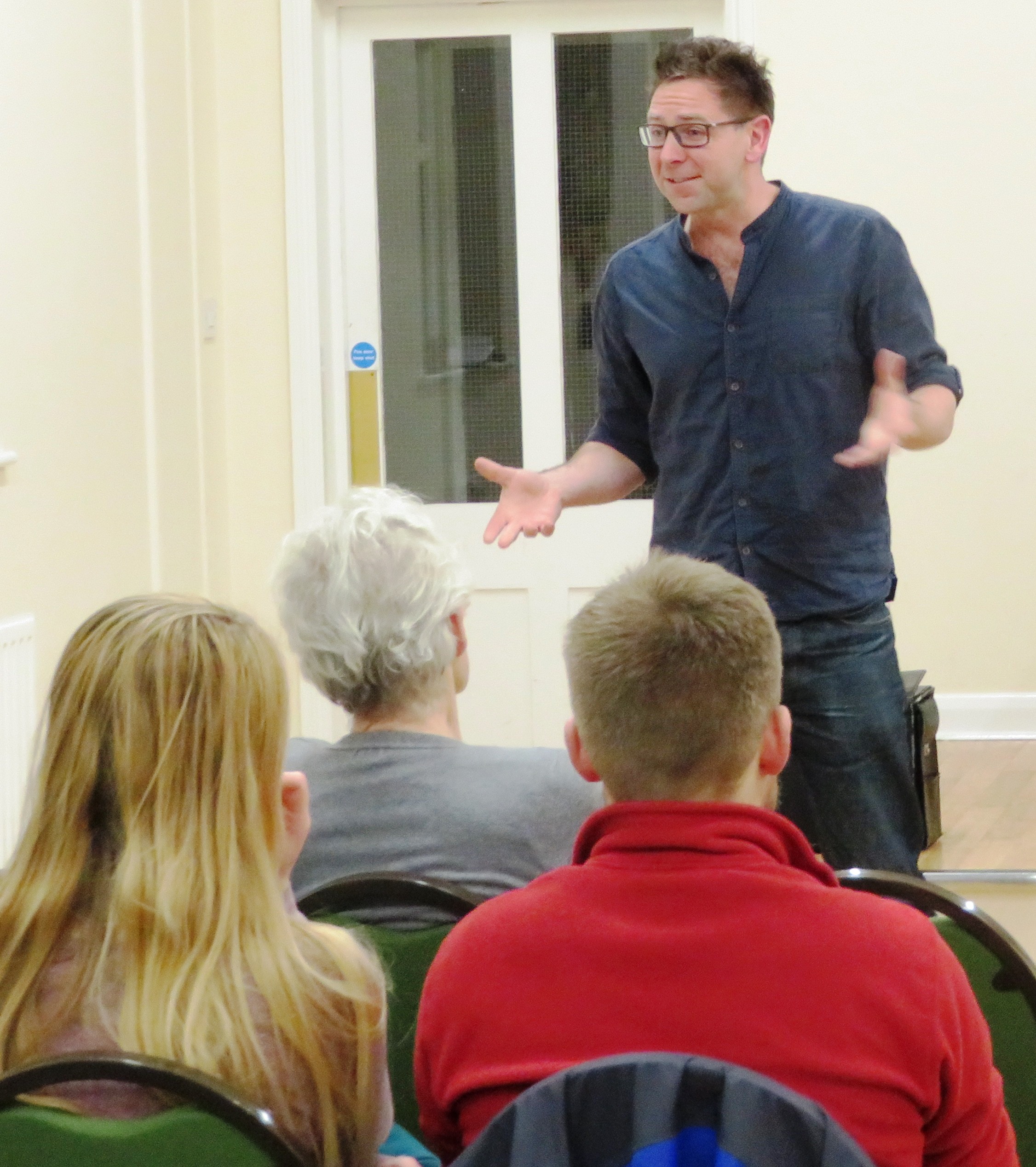 A potted history of my small business, inspired by the wonderful bite size blog posts of how Charles Boyle has run CB Editions, so I thought I would do something similar for Modern Mint. Well, with Coronoavirus hitting I have the time to get all nostalgic…. Moved to Essex from Hampshire, going from a list of relentlessly busy garden maintenance jobs in huge gardens whilst spending evenings and weekends doing project planting and lawn care work to… nothing. Went to Japan for two weeks, a gift to myself for making the move away from a job where I was such a …
Mar20
My Tobisho Topiary Shears are up for sale! Browse Here If you are a tool nerd, or a boxwood geek or just a fan of beautiful, handmade items then these are for you! I am refreshing my tool bag and, as these wonderful shears are so rare, thought I would offer to someone with a lust for this kind of thing. Check them out – Tobisho Topiary Shears.