THE MODERN MINT BLOG
The National Gardens Scheme is well underway for 2014. Yesterday we saw the garden at Ulting Wick in Essex, owned by Phillipa Burrough and run by herself and full-time gardener Neil.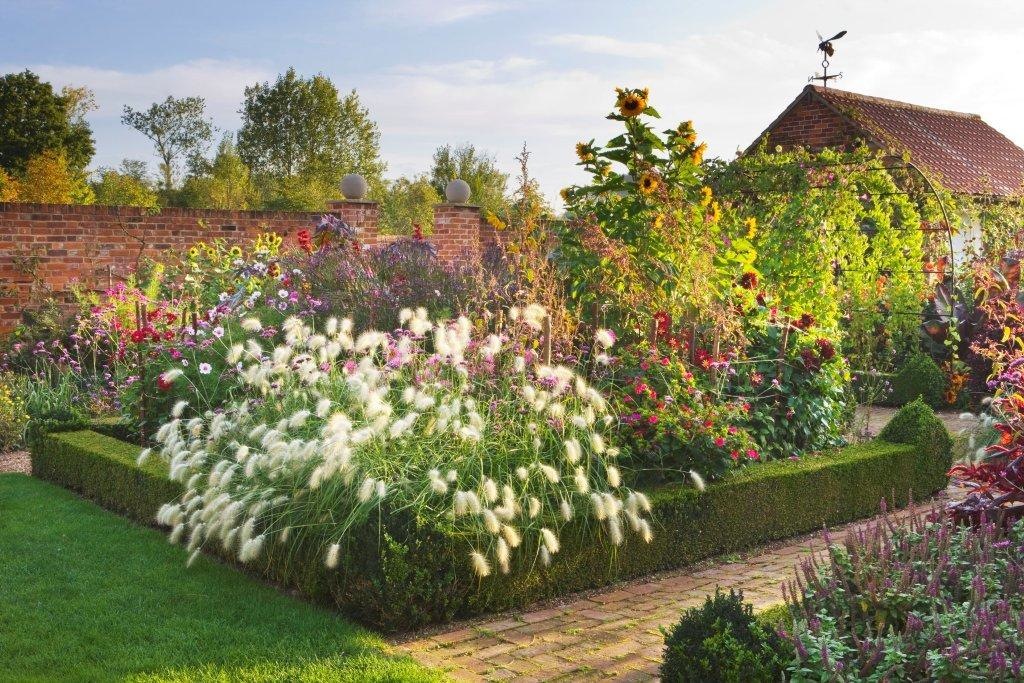 This garden has been featured in Gardens Illustrated, and is renowned locally for the exuberant display of tulips in the spring. It was a real pleasure to walk around and superbly cared for – Phillipa herself was a pocket rocket dashing around with the lawnmower preparing for the big open day on Sunday 27th April. If you are free, do head to this part of Essex and take your time walking around.
We hope it inspires you to be bold with your choice of colour and style of plants!
This year the tulips in the Old Farmyard Garden have been replaced by a new planting scheme, due to a virus in the soil. It has an experimental look, and a competely different atmosphere to when it was packed with tulips, the bright stars of spring. To recreate that 'wow' factor in April, without using the variety of colour tulips bring you, is difficult. If you use spring flowers you will get a fresh, verdant look, with lots of yellow, white and blue. Beautiful, but not punchy. Neither will you get the flower power necessary from planting grasses or later season plants either, as in spring time these plants give you more a sense of gathering speed, of putting on their make-up for later. Perhaps biennials will prove the solution?
Already the owner is questioning how it could be improved for next year. This attitude to gardening is commendable and refreshing, as further experimenting will lead to further discoveries (and hopefully more of those breathtaking moments well loved gardens can provide!)
The garden at Ulting Wick is a well worth a visit. As is this one, at Furzelea…
For more garden ideas, check out these books…
April 25 th 2014
May20
Just inc are you are free in the following dates in June, you can visit my mentor Charlotte Molesworth's topiary garden… Check out the dates the garden is open here. And you can of course join both Charlotte and I for a topiary workshop in the garden in July, as well as September. Hope to see you there!
Apr30
The Nunki weeder has been talked about by Jane Perrone in the newspaper (the Guardian, if you are interested. At the weekend.) She said this about our lovely weeding tool… "Getting on top of annual weeds such as hairy bittercress and speedwell can be tedious. The Nunki weeder has a curved blade that allows for precision work around plants…." There you go – a weeder for precision work, not an avocado destoner as someone once said to me. Take a closer look at the Nunki weeder now.
Apr28
There has been some great articles around recently, what with the gardening season upon us and the Extinction Rebellion happening. I particularly liked this from Alys Fowler – Turn Your Lawn Into A Meadow "(Most lawns) are biodiversity deserts… and worse still, we pursue this. There are aisles in garden centres promising ever-greener sward, with no moss and weeds. Let there be no misunderstanding; these are chemicals that silence the soil." Raise your mower height. Don't cut until June. Then just once a month afterwards. Love that advice. And it is saving petrol for your mower too! This article also …