THE MODERN MINT BLOG
The National Gardens Scheme is well underway for 2014. Yesterday we saw the garden at Ulting Wick in Essex, owned by Phillipa Burrough and run by herself and full-time gardener Neil.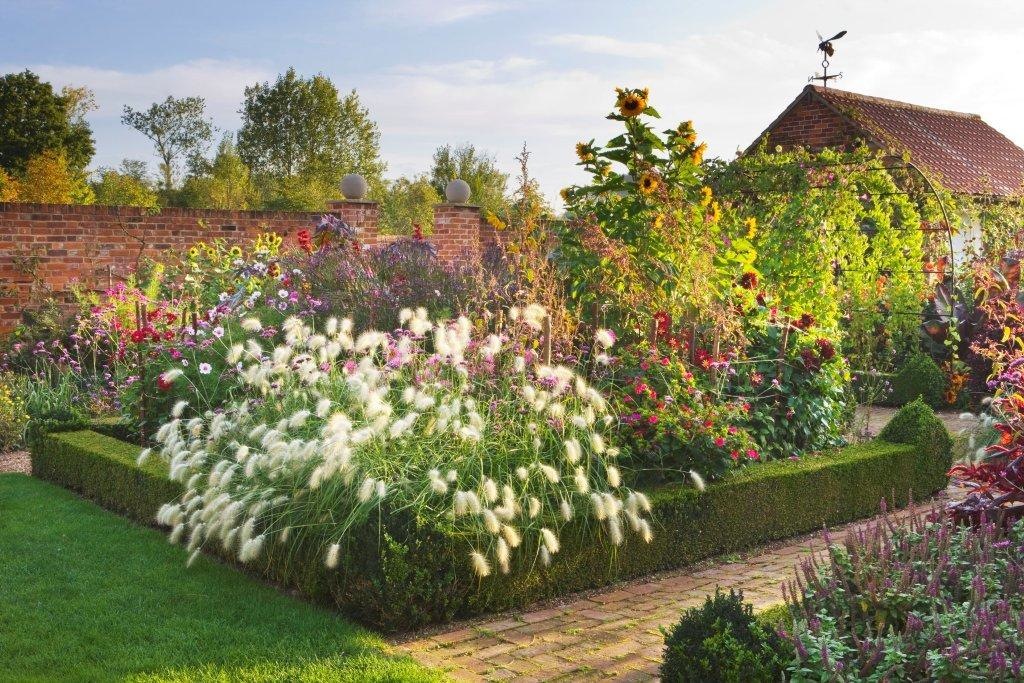 This garden has been featured in Gardens Illustrated, and is renowned locally for the exuberant display of tulips in the spring. It was a real pleasure to walk around and superbly cared for – Phillipa herself was a pocket rocket dashing around with the lawnmower preparing for the big open day on Sunday 27th April. If you are free, do head to this part of Essex and take your time walking around.
We hope it inspires you to be bold with your choice of colour and style of plants!
This year the tulips in the Old Farmyard Garden have been replaced by a new planting scheme, due to a virus in the soil. It has an experimental look, and a competely different atmosphere to when it was packed with tulips, the bright stars of spring. To recreate that 'wow' factor in April, without using the variety of colour tulips bring you, is difficult. If you use spring flowers you will get a fresh, verdant look, with lots of yellow, white and blue. Beautiful, but not punchy. Neither will you get the flower power necessary from planting grasses or later season plants either, as in spring time these plants give you more a sense of gathering speed, of putting on their make-up for later. Perhaps biennials will prove the solution?
Already the owner is questioning how it could be improved for next year. This attitude to gardening is commendable and refreshing, as further experimenting will lead to further discoveries (and hopefully more of those breathtaking moments well loved gardens can provide!)
The garden at Ulting Wick is a well worth a visit. As is this one, at Furzelea…
For more garden ideas, check out these books…
April 25 th 2014
Feb10
There seems to be some underhand shenanigans going on here. Bob Flowerdew is threatening to resign. We face losing the UK's cornerstone organic garden. So please take a look at what is going on via the Facebook group…. go on! Go Now! Save Ryton Organic Gardens!
Feb06
Today we will be looking at Garden Design Trends in 2018. Just so you are in the know about what is cool and what is not cool in the 12 months ahead…. For the past like, million years I have shared my thoughts on what the gardening industry tell us the latest trends are going to be. If you are interested, you can see here the garden design trends for 2017. Or take a peek at my favourite of all the posts I have written – Alternative Garden Design Trends. This is my individual take on what the latest garden design …
Feb06
Well now, this is interesting…. UK Plans 50 Million New Trees in Northern Forest Likely? See the pitfalls? We love the idea and wholeheartedly support as much tree planting as possible. But are seriously doubtful that this is more than a sticking plaster solution to England being so vastly 'under-treed'…. or should that be 'overfelled?' Yet whether this idea happens or not, all we ask is that you please make sure you plant as many trees as you can in your garden!