THE MODERN MINT BLOG
The National Gardens Scheme is well underway for 2014. Yesterday we saw the garden at Ulting Wick in Essex, owned by Phillipa Burrough and run by herself and full-time gardener Neil.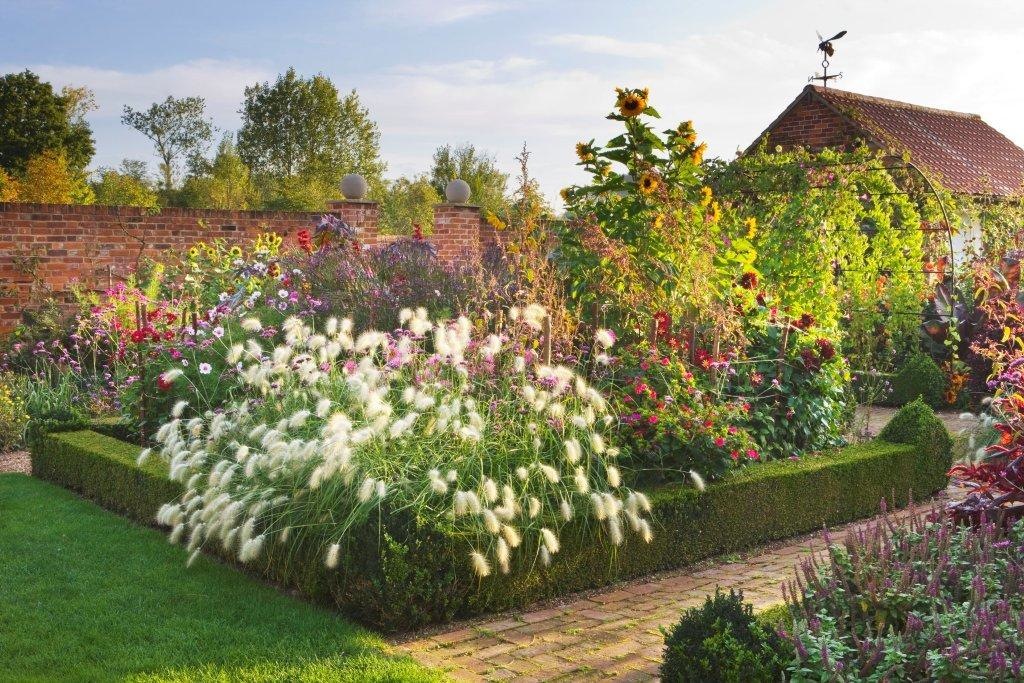 This garden has been featured in Gardens Illustrated, and is renowned locally for the exuberant display of tulips in the spring. It was a real pleasure to walk around and superbly cared for – Phillipa herself was a pocket rocket dashing around with the lawnmower preparing for the big open day on Sunday 27th April. If you are free, do head to this part of Essex and take your time walking around.
We hope it inspires you to be bold with your choice of colour and style of plants!
This year the tulips in the Old Farmyard Garden have been replaced by a new planting scheme, due to a virus in the soil. It has an experimental look, and a competely different atmosphere to when it was packed with tulips, the bright stars of spring. To recreate that 'wow' factor in April, without using the variety of colour tulips bring you, is difficult. If you use spring flowers you will get a fresh, verdant look, with lots of yellow, white and blue. Beautiful, but not punchy. Neither will you get the flower power necessary from planting grasses or later season plants either, as in spring time these plants give you more a sense of gathering speed, of putting on their make-up for later. Perhaps biennials will prove the solution?
Already the owner is questioning how it could be improved for next year. This attitude to gardening is commendable and refreshing, as further experimenting will lead to further discoveries (and hopefully more of those breathtaking moments well loved gardens can provide!)
The garden at Ulting Wick is a well worth a visit. As is this one, at Furzelea…
For more garden ideas, check out these books…
April 25 th 2014
Oct11
Need a talk for your garden club? Via Zoom because of Covid-restrictions this winter? Then I can help! It is great you are trying to keep your club going, and though Zoom is not the same as getting a group together and talking about gardening live, of the moment, right now it is the best alternative we have got. How I Do A Zoom Talk For Your Garden Club I'm very happy to do Zoom talks and have moved about 20% online so far (from end of March 2020 to the start of October 2020) – although that number is …
Oct09
Just a quick message from a garden club last night after I gave a talk for them via Zoom… Hi Darren, We would just like to thank you for a very enjoyable and fun talk this evening for our first Zoom meeting! Think we can say that everyone enjoyed it, we have already had positive feedback from some of the members, obviously the way forward at the moment! We were certainly very pleased with the turn out for the first virtual meeting! If you are a garden club speaker and want to give it a try, then please do …
Sep21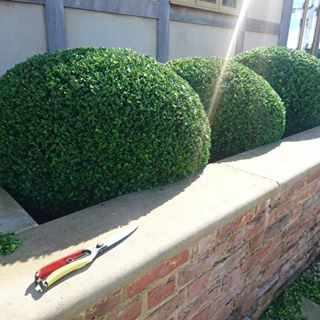 I was asked by the European Boxwood & Topiary Society to help out with answering a common question – How to sharpen your shears? So we spent a fun day making a video, that hopefully will help you make sure you have sharp, shiny blades to do your topiary pruning with. And you can find here more examples of the topiary I make with my sharp blades.