THE MODERN MINT BLOG
Secateurs & Marie Kondo
I was interviewed recently for an article in the Telegraph about the best secateurs for the garden. I let my mouth run away with me (as normal) and said that the Okatsune pruners with the red and white handles, that I use everyday in the garden, are the kind you don't throw away when you Marie Kondo your possessions.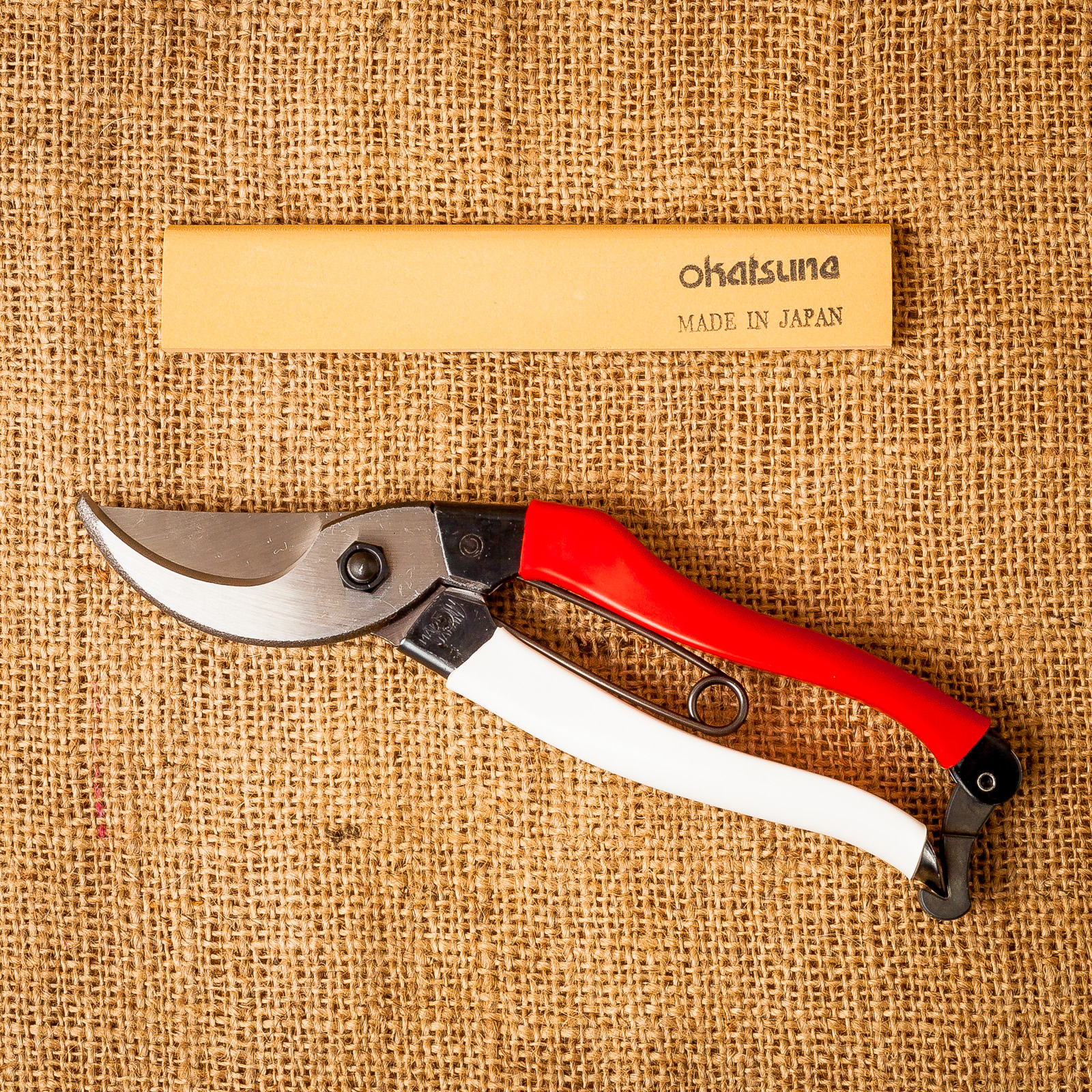 I mean that, because I do believe in buy once buy well.
But when it gets reported in the paper, I don't half sound like a wally…!
"Lerigo devoutly describes his chosen make of Japanese secateurs, Okatsune, as a bit of kit that Marie Kondo would approve if: simple, effective, and capable of sparking joy, time and time again."
Good old Lerigo… what a windbag!
Great to see my suggestion for best secateurs coming top of the list though. They are great to use and yes, they do spark joy, as silly as that sounds.
You can get them from us here – Japanese Secateurs.
Or with a whetstone to keep them sharp in this set here.
March 28 th 2019
Jan12
When do you prune? Below are a few pointers on when you need to think about your topiary and hedges this year, so you can make sure you clip at the best time and not waste any effort doing work you don't need to do… January & February Roses, fruit trees and wisteria is where the focus lies. Yes, it is cold and the work can be unpleasant because you are often stood on a ladder with your secateurs, barely moving enough to warm the body, but get these jobs done well, with care, and you can enjoy the fruits …