THE MODERN MINT BLOG
Secateurs & Marie Kondo
I was interviewed recently for an article in the Telegraph about the best secateurs for the garden. I let my mouth run away with me (as normal) and said that the Okatsune pruners with the red and white handles, that I use everyday in the garden, are the kind you don't throw away when you Marie Kondo your possessions.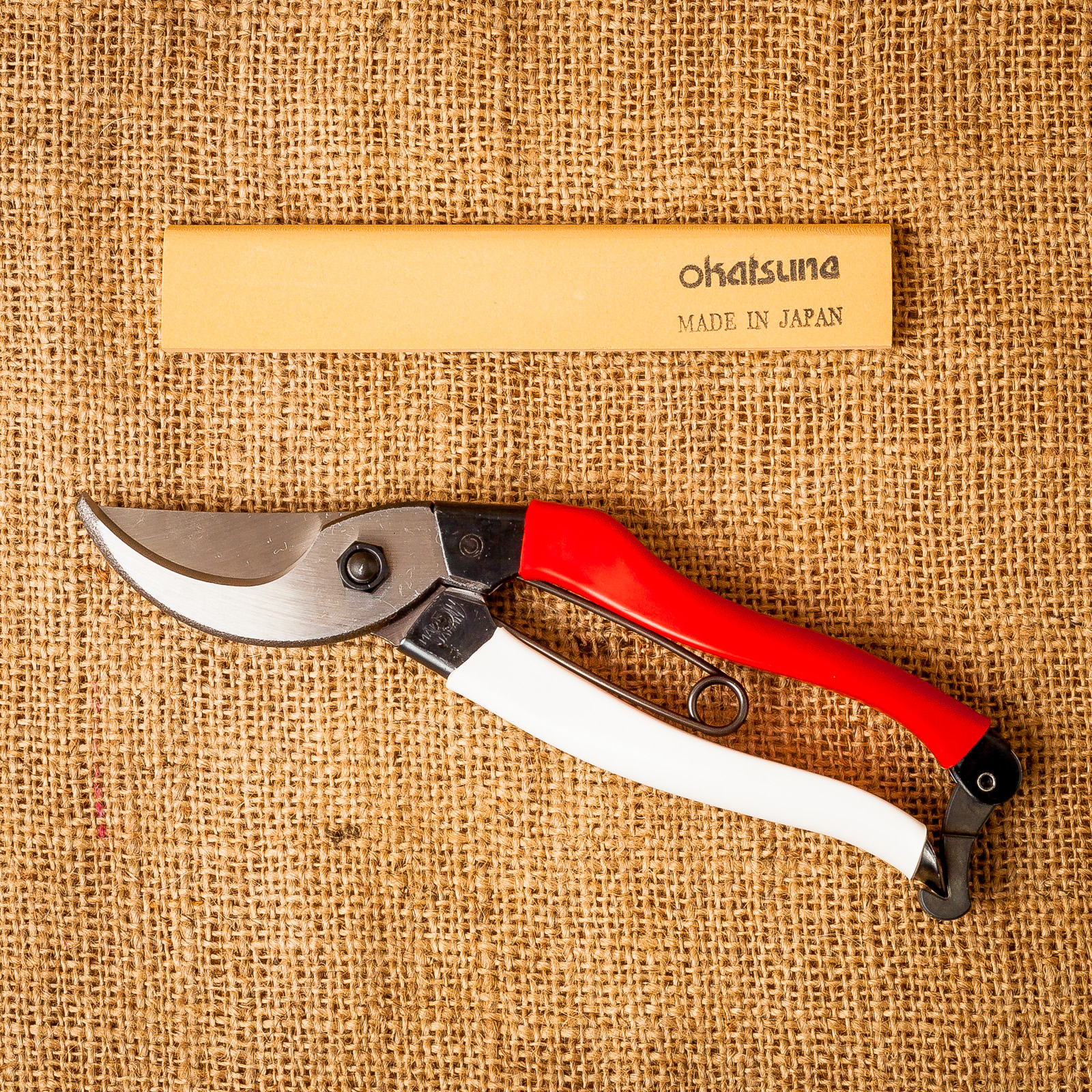 I mean that, because I do believe in buy once buy well.
But when it gets reported in the paper, I don't half sound like a wally…!
"Lerigo devoutly describes his chosen make of Japanese secateurs, Okatsune, as a bit of kit that Marie Kondo would approve if: simple, effective, and capable of sparking joy, time and time again."
Good old Lerigo… what a windbag!
Great to see my suggestion for best secateurs coming top of the list though. They are great to use and yes, they do spark joy, as silly as that sounds.
You can get them from us here – Japanese Secateurs.
Or with a whetstone to keep them sharp in this set here.
March 28 th 2019
Oct11
Need a talk for your garden club? Via Zoom because of Covid-restrictions this winter? Then I can help! It is great you are trying to keep your club going, and though Zoom is not the same as getting a group together and talking about gardening live, of the moment, right now it is the best alternative we have got. How I Do A Zoom Talk For Your Garden Club I'm very happy to do Zoom talks and have moved about 20% online so far (from end of March 2020 to the start of October 2020) – although that number is …
Oct09
Just a quick message from a garden club last night after I gave a talk for them via Zoom… Hi Darren, We would just like to thank you for a very enjoyable and fun talk this evening for our first Zoom meeting! Think we can say that everyone enjoyed it, we have already had positive feedback from some of the members, obviously the way forward at the moment! We were certainly very pleased with the turn out for the first virtual meeting! If you are a garden club speaker and want to give it a try, then please do …
Sep21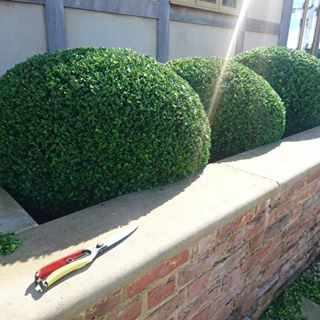 I was asked by the European Boxwood & Topiary Society to help out with answering a common question – How to sharpen your shears? So we spent a fun day making a video, that hopefully will help you make sure you have sharp, shiny blades to do your topiary pruning with. And you can find here more examples of the topiary I make with my sharp blades.