THE MODERN MINT BLOG
Secateurs & Marie Kondo
I was interviewed recently for an article in the Telegraph about the best secateurs for the garden. I let my mouth run away with me (as normal) and said that the Okatsune pruners with the red and white handles, that I use everyday in the garden, are the kind you don't throw away when you Marie Kondo your possessions.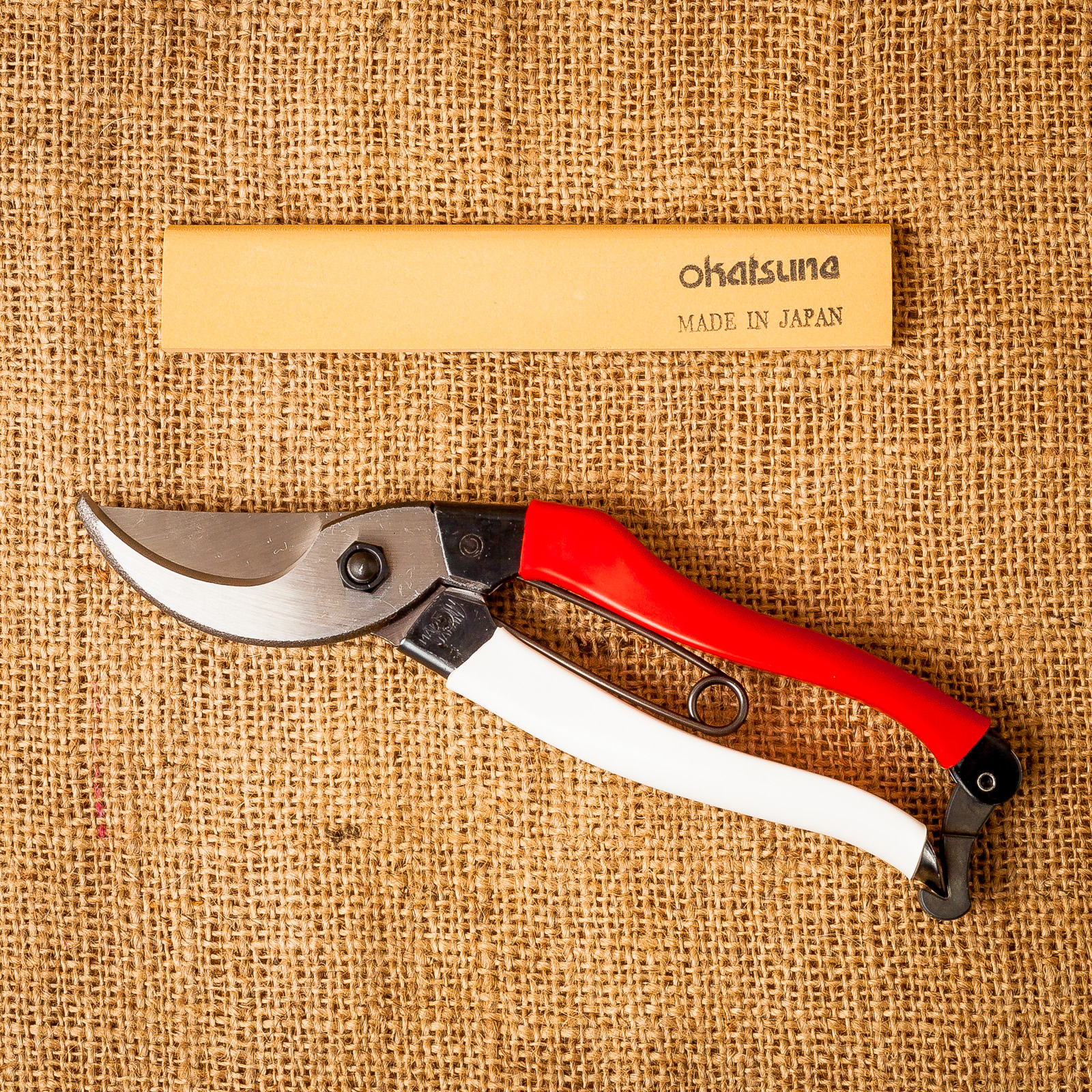 I mean that, because I do believe in buy once buy well.
But when it gets reported in the paper, I don't half sound like a wally…!
"Lerigo devoutly describes his chosen make of Japanese secateurs, Okatsune, as a bit of kit that Marie Kondo would approve if: simple, effective, and capable of sparking joy, time and time again."
Good old Lerigo… what a windbag!
Great to see my suggestion for best secateurs coming top of the list though. They are great to use and yes, they do spark joy, as silly as that sounds.
You can get them from us here – Japanese Secateurs.
Or with a whetstone to keep them sharp in this set here.
March 28 th 2019
Aug05
I will be bringing a show about gardening to the Faversham Fringe on Wednesday, August 28th at 8.30pm. More details and tickets here – Faversham Fringe, The Grinning Gardener.
Jun30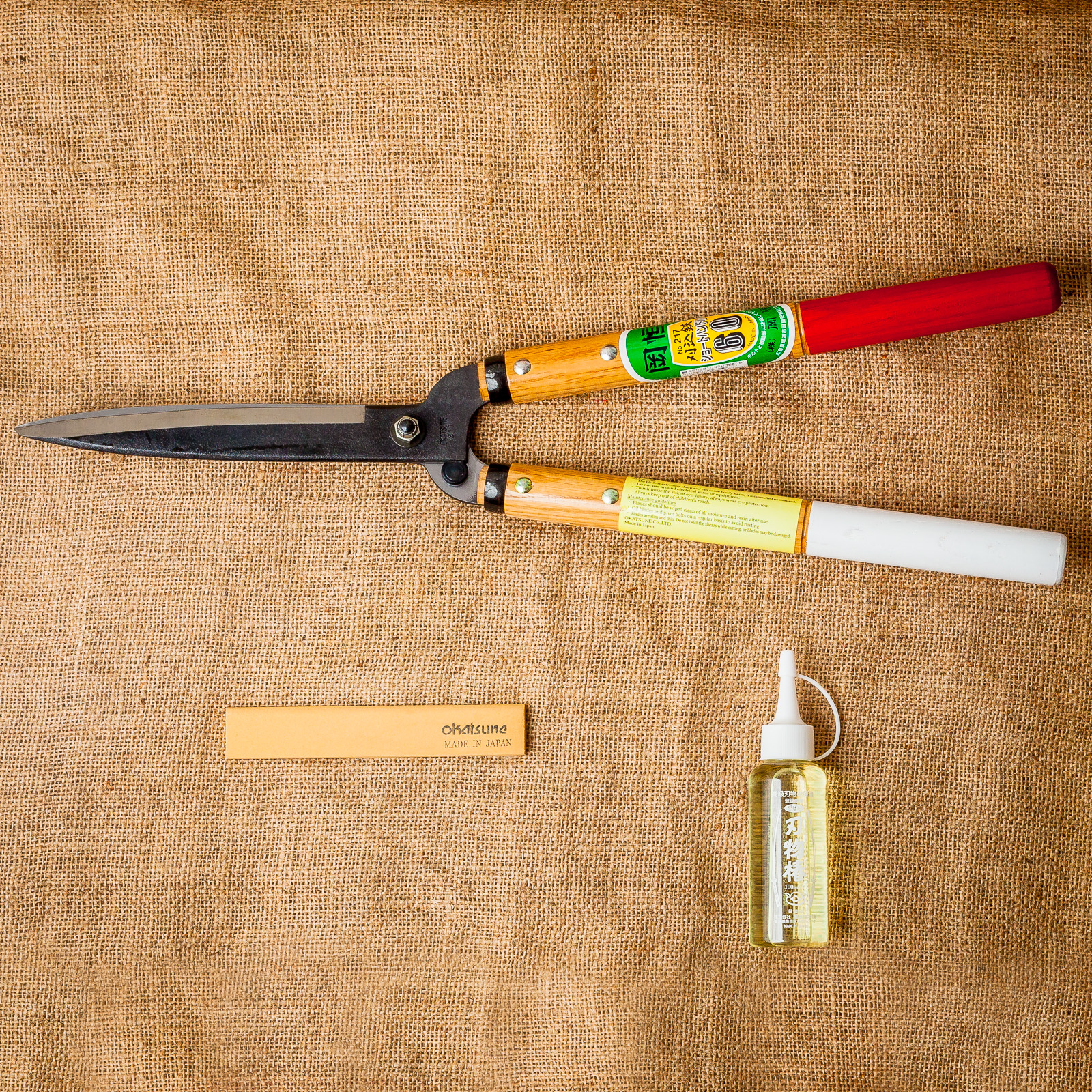 I recently wrote a piece for Topiarius magazine, the flagship publication of the European Boxwood & Topiary Society – of which Modern Mint is both a member and big supporter. Check out the EBTS here. They frequently run courses and talks too, so worth keeping an eye on. Below is the piece I wrote about the tools I use when making topiary and pruning trees…. Darren's Piece In Topiarius Magazine I use Okatsune Secateurs, which I started pruning with when working on a large orchard in Hampshire. My Felco's were too difficult to open with cold hands, but the chunky …
May20
Just inc are you are free in the following dates in June, you can visit my mentor Charlotte Molesworth's topiary garden… Check out the dates the garden is open here. And you can of course join both Charlotte and I for a topiary workshop in the garden in July, as well as September. Hope to see you there!