Secateurs & Whetstone Gift Set
These secateurs are the No. 1 choice for professional gardeners in Japan; made from high carbon steel they're simple, sharp and strong.
They are also my first choice, go-to secateurs for everyday use in the garden. Which is why I sell them here at Modern Mint!
Secateurs & Whetstone Gift Set Comprises Of…
Japanese secateurs made by Okatsune
Whetstone, also produced by Okatsune, which is soft enough not to tear the steel when sharpening your secateurs
Two products that mean you can get those pruning jobs done in your garden.
Why Do I Use The Secateurs & Whetstone From Japan?
The reason I started using these tools is simple – I worked in a garden that had 45 mature apple trees and 9 mature pear trees, all in need of renovation over several years.
The Orchard On A Frosty Morning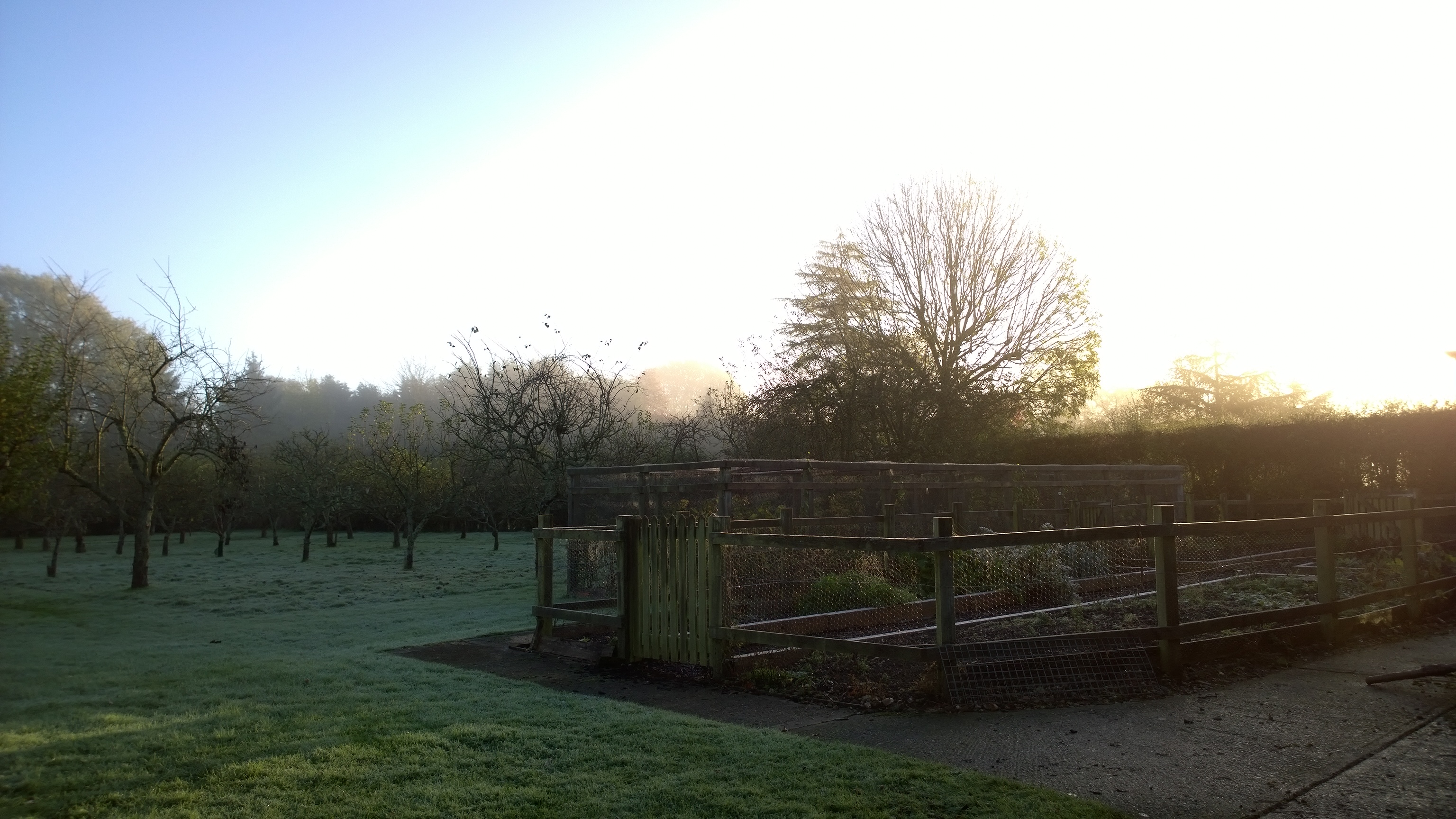 Each winter the work got easier, as I thinned branches and opened up the trees to create a goblet shape for each one. But the work still involved long hours stood on a ladder in the freezing cold, moving nothing more than my fingers in order to cut the fruit tree branches.
It got so cold I could never open the Felco's I had, because they have that little clasp that you open with your thumb. So when you can no longer feel your thumb because you are that cold, that little clasp just won't do. It became a right pain to open them and left me frustrated whilst doing the work.
That is when I tried the Okatsune secateurs, with their great big catch at the bottom of the handle that you can just flick open off your hip. It was a practical need that made me change to the Japanese tools, to see if that made my gardening life better.
Did The Japanese Secateurs Make Life Better?
They did. I was still freezing cold, but at least I could open the secateurs sensibly and quickly.
Now don't get me wrong, if you use Felco tools they are great and will do the job. If you are practised with them, stick with them, of course.
But the Japanese secateurs are the ones for me:
The steel is strong
The tools are light
The action is direct and simple, which leads to a clean cut
The catch at the bottom helps make life easier when I'm freezing off my appendages
The blade can be sharpened back to factory sharpness (hence the traditional whetstone that comes when you buy this set, so you have everything you need to use these secateurs for a long time!)
Just run the whetstone under a tap for 30 seconds, then gently rub against the bevelled blade to sharpen them. Simple to do, and a great way to look after your tools and make your gardening easier!
This traditional whetstone is so good, which is why we now put them together with the secateurs in a handy gift set.
If you are a keen gardener looking for the best tools, try these Japanese secateurs. Get a friend to buy them for you as a present, if you feel guilty, or just be cheeky…. and get this great value offer for yourself!