THE MODERN MINT BLOG
For the Chelsea Fringe 2016 Modern Mint are asking you a simple question:
What is your Desert Island Plant?
We know, we know – it is a tough question to answer! Out of all the plants out there, all the wonderful flowers you could choose – which could you not live without?
See what other people have chosen.
We thought long and hard about our choice. A few of the also-rans were:
Wild primrose. The 'first rose' of the year, a simple flower with a beautiful soft colour. Looks as great en-masse as it does when you peer closely at just a single specimen. Love it!
Peony 'Sarah Bernhardt'. Got to know this well when we grew cut flowers for florists, it look like a giant apple blossom and makes an incredible display in the garden or in the vase. The fragrance is to die for too.
Stipa gigantea. Anything with 'gigantic' in its name is going to be exciting, and this plant offers the most wonderful flower heads on long thin stems. Easy to grow, it can stand above shorter flowers in a border but never crowd them out or steal all the light. Reflects the sunshine from its beautiful flower.
Tell Us Your Desert Island Plant!
But the plant we have chosen, as our desert island plant, has got to be….
Buxus sempervirens. Green, used in just about every garden, it is our desert island plant because of the way it can be clipped. Grabbing a pair of shears and spending time cutting buxus into formal, tight shapes is a lovely way to spend a morning.
Even better is to cut it into something a little less formal!
It took a lot of thinking about, but there you have it – our Desert Island Plant would be the beautiful and useful Buxus sempervirens. But we are interested in you –
May 23 rd 2016
Aug05
I will be bringing a show about gardening to the Faversham Fringe on Wednesday, August 28th at 8.30pm. More details and tickets here – Faversham Fringe, The Grinning Gardener.
Jun30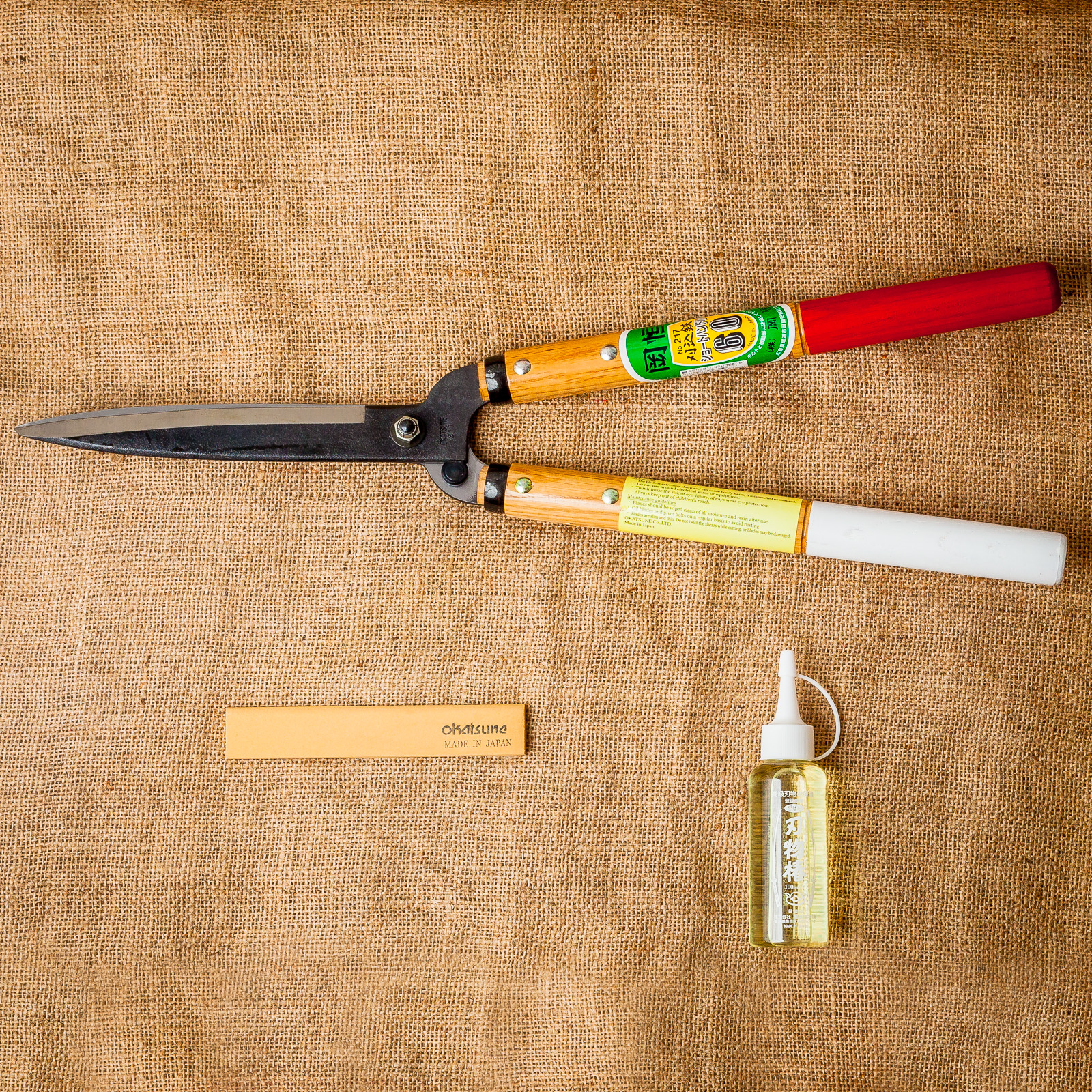 I recently wrote a piece for Topiarius magazine, the flagship publication of the European Boxwood & Topiary Society – of which Modern Mint is both a member and big supporter. Check out the EBTS here. They frequently run courses and talks too, so worth keeping an eye on. Below is the piece I wrote about the tools I use when making topiary and pruning trees…. Darren's Piece In Topiarius Magazine I use Okatsune Secateurs, which I started pruning with when working on a large orchard in Hampshire. My Felco's were too difficult to open with cold hands, but the chunky …
May20
Just inc are you are free in the following dates in June, you can visit my mentor Charlotte Molesworth's topiary garden… Check out the dates the garden is open here. And you can of course join both Charlotte and I for a topiary workshop in the garden in July, as well as September. Hope to see you there!