THE MODERN MINT BLOG
Balmoral Cottage is the garden of my topiary mentor Charlotte Molesworth. She will be opening her garden in 2019 on the following dates:
April 7th
May 5th
September 22nd
September 29th
For the NGS Yellow Book. Highly recommend you visit as it is a fantastic garden, grown over 34 years and completely organic.
Dates are still to be confirmed for the South East Open Studios. But they will be open sometime in late spring to showcase Charlotte paintings, as well as sculptural work for the garden by other artists local to this part of Kent.
The Potting Shed Holiday Let, Benenden
You can also stay in The Potting Shed at her lovely garden, and discover from her first hand how it was made and is maintained. It is a brilliant little bolthole for a long weekend or week away, close to Great Dixter, Sissinghurst, Hole Park and of course – the sea!
Visit The Potting Shed Benenden for more details.
---
Charlotte is keen to be as green as possible, reducing her carbon footprint and making sure we allow garden life to survive and thrive. At Modern Mint, we have a similar ethos and have used a green energy supplier for a long time now.
Buying green energy is the simplest way to make a difference – almost as good as having a compost heap!
We use Bulb as out green energy supplier. We recommend you do too – if you sign up, we both get a financial benefit (alongside the moral one) and they do all the paperwork for you. They even pay any fees you may be charged for leaving your current supplier.
Find out more about using Green Energy and making a difference to the world in the simplest way possible.
February 28 th 2019
Aug05
I will be bringing a show about gardening to the Faversham Fringe on Wednesday, August 28th at 8.30pm. More details and tickets here – Faversham Fringe, The Grinning Gardener.
Jun30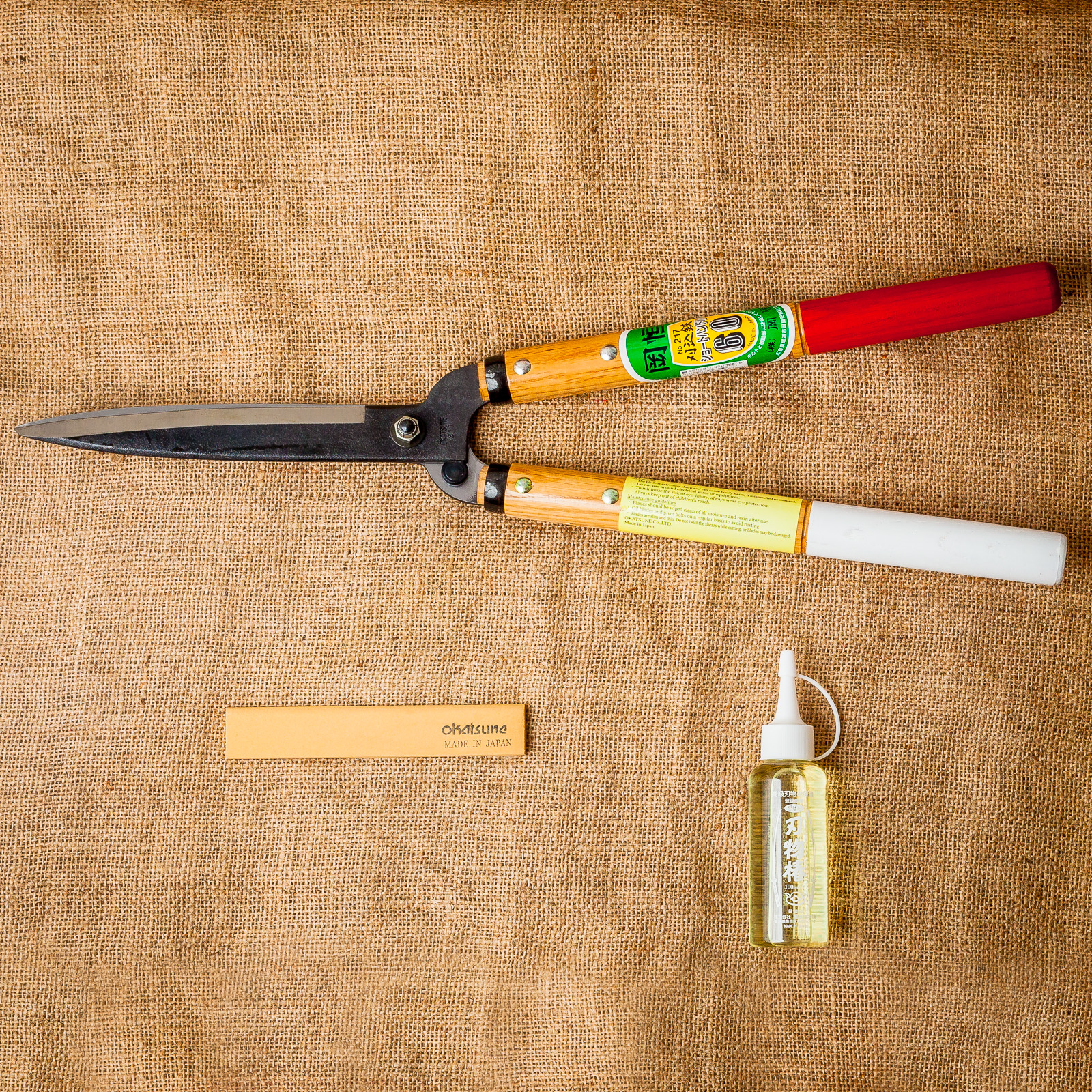 I recently wrote a piece for Topiarius magazine, the flagship publication of the European Boxwood & Topiary Society – of which Modern Mint is both a member and big supporter. Check out the EBTS here. They frequently run courses and talks too, so worth keeping an eye on. Below is the piece I wrote about the tools I use when making topiary and pruning trees…. Darren's Piece In Topiarius Magazine I use Okatsune Secateurs, which I started pruning with when working on a large orchard in Hampshire. My Felco's were too difficult to open with cold hands, but the chunky …
May20
Just inc are you are free in the following dates in June, you can visit my mentor Charlotte Molesworth's topiary garden… Check out the dates the garden is open here. And you can of course join both Charlotte and I for a topiary workshop in the garden in July, as well as September. Hope to see you there!