THE MODERN MINT BLOG
"What people somehow forgot to mention when we were children was that we need to make messes in order to find out who we are and why we are here."
Anne Lamott, Bird by Bird
This is the best advice we can give to anyone starting there first garden – don't worry if it is a mess.
It is so easy, when you move into a new house and suddenly have all this space to deal with (space that doesn't stand still and let you catch up with it!) to begin planning for beautiful lawns, lots of roses, or a style that is easy to maintain.
Don't move too fast. Don't seek the ultimate perfection on day one.
Your job is to watch this landscape, let it exist with you and find out if you are going to be suited… and if you aren't, if you have taken the time and found out a little more of who you are and why you are here… you may be better prepared in finding a way to get by together.
It may look a mess to begin with, but with time and a more relaxed attitude to the garden, you will learn a lot about yourself in the process.
July 8 th 2014
Sep29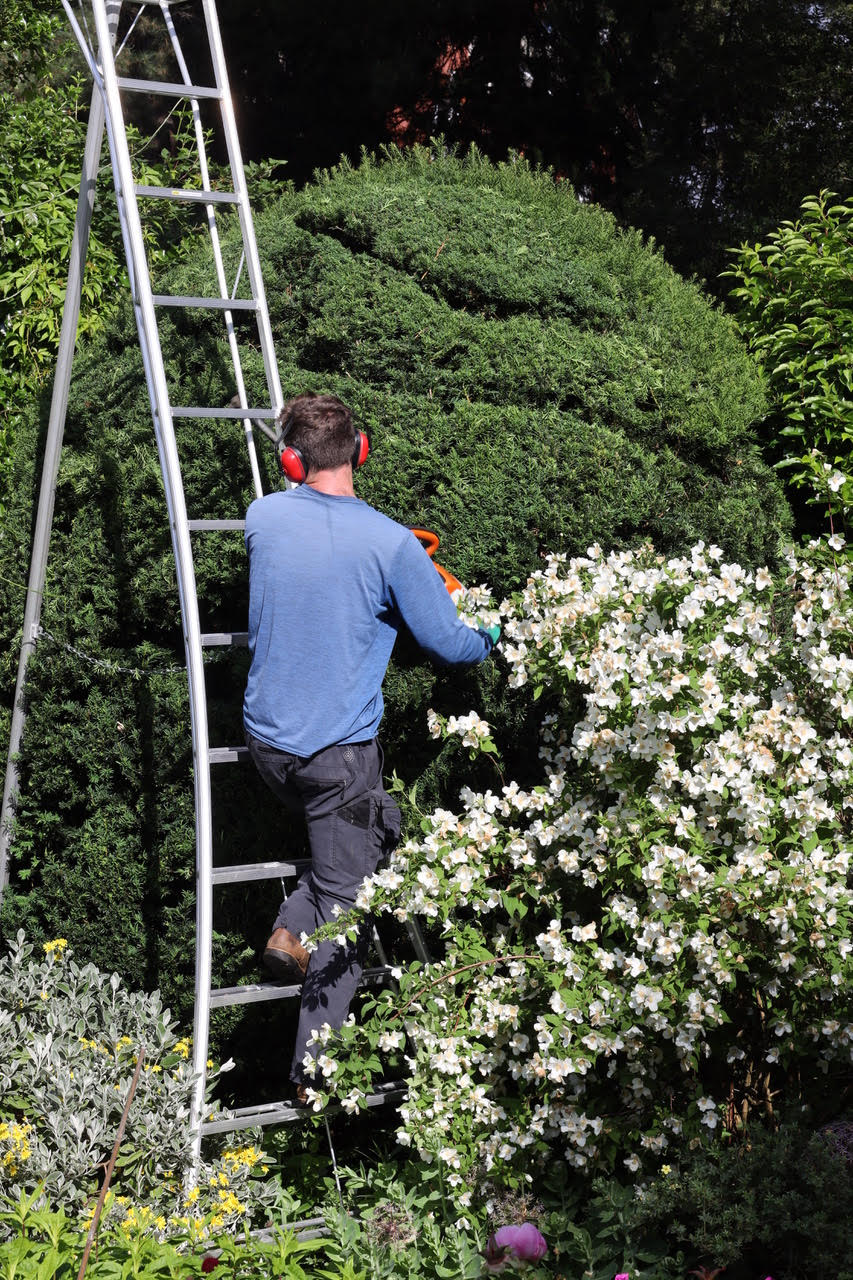 Making a new topiary out of the large, dull facade of a Taxus blob… My work was to change it up from a 'jelly drop' shape and give it texture, open it out and let the light through, and make it a sculptural feature in the background of the garden in summer… yet a major part of the garden in winter. A few more years before it becomes something special, but there was far more leaf and growth inside the plant than I thought and so it will not take too long for it to gain in character and become …
Sep27
Two weeks ago I was invited to teach topiary at the garden of Griselda Kerr, the author of The Apprehensive Gardener. I love teaching and sharing skills, but I was placed on the spot in the afternoon and asked to show how I would make a new topiary from an existing shrub. So below is a speeded-up video of me creating a cloud-pruned topiary from an old boxwood tree. I particularly love the ending when the class get involved….! See the video here. One hour was all it took, and though it needed a little tidying-up, it was made by …
Sep27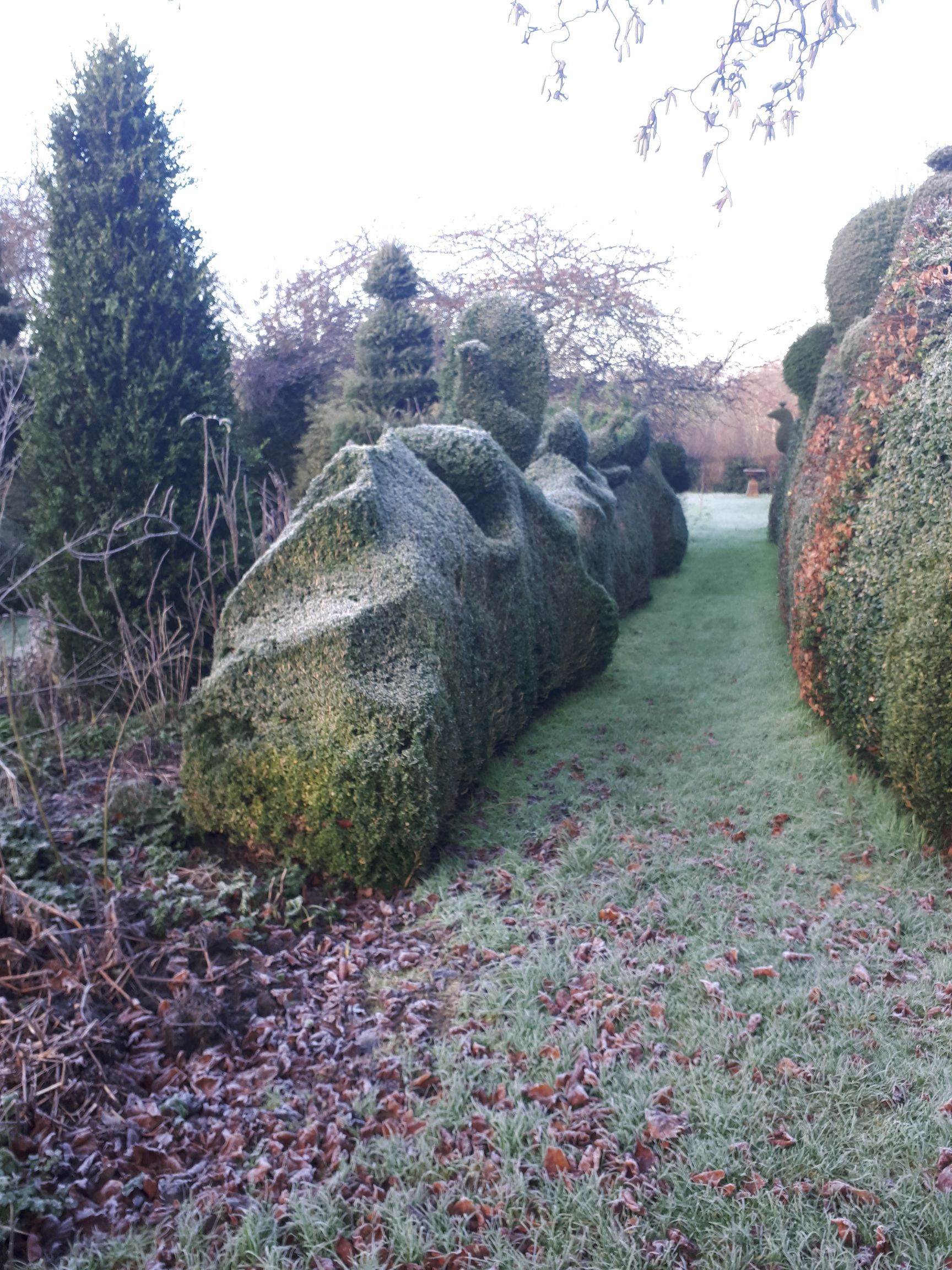 Charlotte Molesworth, my topiary mentor, and I are running our popular topiary workshop again in 2022. You can email me for details – or go here for information, your ticket and to find out about dates. Book A Spot On A Topiary Workshop, September 2022