THE MODERN MINT BLOG
A Magazine Rack? Or Something Else?
We are rapidly expanding the products we offer on the Modern Mint Shop – you may have noticed the new trug/carriers go up this week? But we are finding that we don't just want to sit here letting someone else do all the hard work of designing and making a product… we want to do this ourselves!
Enter our new designer (he's Italian, so surely he must have style?) who has started developing new product ideas with us.
As ever, we start from a broad canvas and try and discover what it is we want to make, what it is you want to buy, what style we can bring to the piece and how it can be designed in a way that reduces waste.
We find out the rules to design by as we go along, and when we find these rules, we can use them to inspire new products. This is what we have so far…
A) Minimal design, maximal effect.
B) Closed loop material usage (to reduce waste.)
C) Can the packaging hold as much value as the item itself?
It is an exciting journey, with no guaranteed reward – perhaps we design a load of rubbish, or never find the funding to make anything, or the products just don't thrill people the way a new mobile phone does… who knows? But that is what is lovely, and spurs us on – who knows? We are in this to unearth treasure!
Here are the first designs for a magazine rack. A magazine rack may sound a little dull, but we are forever needing somewhere to put all the post that comes in, so that is why we have started here. We think this could be made of green oak, or maybe cork…
What do you think?
Below is a take on our logo here at Modern Mint, using wood. It could be the basis for a wine rack, a shoe rack, a letterbox, a cutlery tray, a toothbrush holder… you get the idea right? We are exploring…
We have a few designs up our sleeves for ashtrays, letterboxes and cantilevered pergolas (this one is incredibly exciting!) and would also like to make a dog house and a spice tin. We have just been to India, which is why we think we need a spice tin.
If you have any products you are in need of at home or in the garden, want them to be funky, a piece of art, while also being practical… get in touch with us here at Modern Mint!
Look forward to this design journey from magazine racks to… who knows what?!?
April 2 nd 2015
Jun10
Brought By Bike is an excellent website I found last month, where businesses offer their services by (of course) bicycle. Modern Mint and my topiary work is now live on the site offering my topiary services, via bike, to the following two postcodes – CM1 CM2 Now I can imagine I will need to borrow a ladder should anyone have a larger shrub, but most town gardens in the Chelmsford area have a need not just for privacy but to let light into the house… so a balance must be struck when shaping hedges and shrubs to cover both needs. …
May10
Transforming Topiary – a video made for the European Boxwood And Topiary Society by Charlotte Molesworth and I, in her garden. We take a dog topiary and work out how to update it, turning it into a bird. Worth a watch I think, and hopefully useful to you! You can see more of my clipping on the topiary page. Or read my Spring 2021 Topiary Provocation here.
Apr28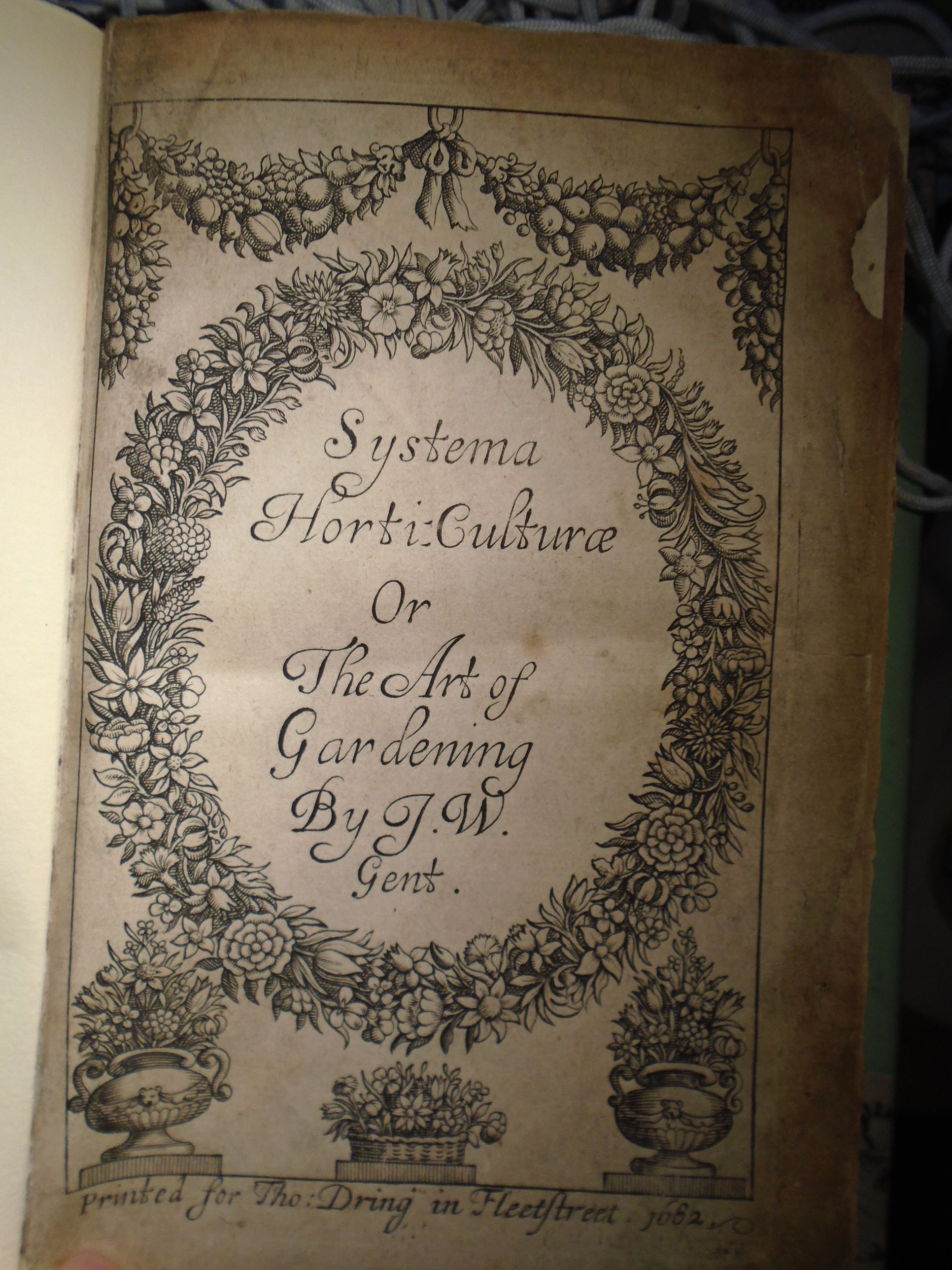 Phillyrea is one of my favourite plants for topiary. I have been using it for quite a few years as a specimen shrub, mostly due to the fact it clips well and has a tough habit – all good characteristics for a topiary plant. It also has a  reputation for being an excellent nectar source for bees… Read more about Phillyrea here. Mentioning this to Malcolm Thicke, a market garden historian and writer, he sent me a some photos of topiary and phillyrea mentioned by John Worlidge in Systema Horticulturae from 1682…. incredible! He also mentioned to me that in …