THE MODERN MINT BLOG
Landscaper Essex? Here are photos from a project Modern Mint have been working on over the last few years – do contact us if you want to chat about how we, as a garden designer or landscaper, can help you with your garden.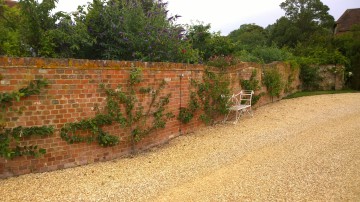 Alternating cherries and apples along a serpentine wall of this long driveway helps to soften the landscaping…
 Low maintenance planting against the house to repalce a rose that had died. Ceanothus will grow taller to add a better sense of scale and interest to the wall.
 Check out the rosebay in flower over the wall – nightmare weeding the seeds that land in a traditional border, here any that are missed look integrated into the landscaping…
 Slowly turning a traditional herbaceous border into something more akin to a meadow…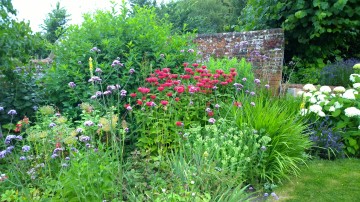 This monarda has grown beautifully this year…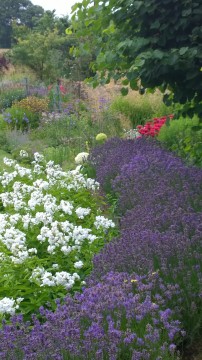 Phlox and lavender look good together, but don't enjoy the same growing conditions – however, here the lavender is planted at the top of a wall above the border of phlox!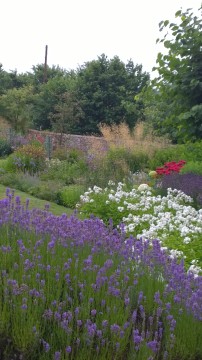 The view down from the rose garden…
We started gardening in Hampshire, learning our trade as landscapers on large estates – designing them to look good while also making them easier to maintain.
You can now find us working as a landscaper in Essex, as we moved to the county at the end of 2013. See the Modern Mint About Us page to hear our story.
If you have a garden that isn't as great as you want it to be, or are finding it difficult to express what it is you want, do check out our portfolio for the work we have done as a designer and landscaper in Essex, Hampshire and Berkshire.
Then contact us now for an informal chat about how we can help.
Happy gardening!
July 31 st 2014
Aug05
I will be bringing a show about gardening to the Faversham Fringe on Wednesday, August 28th at 8.30pm. More details and tickets here – Faversham Fringe, The Grinning Gardener.
Jun30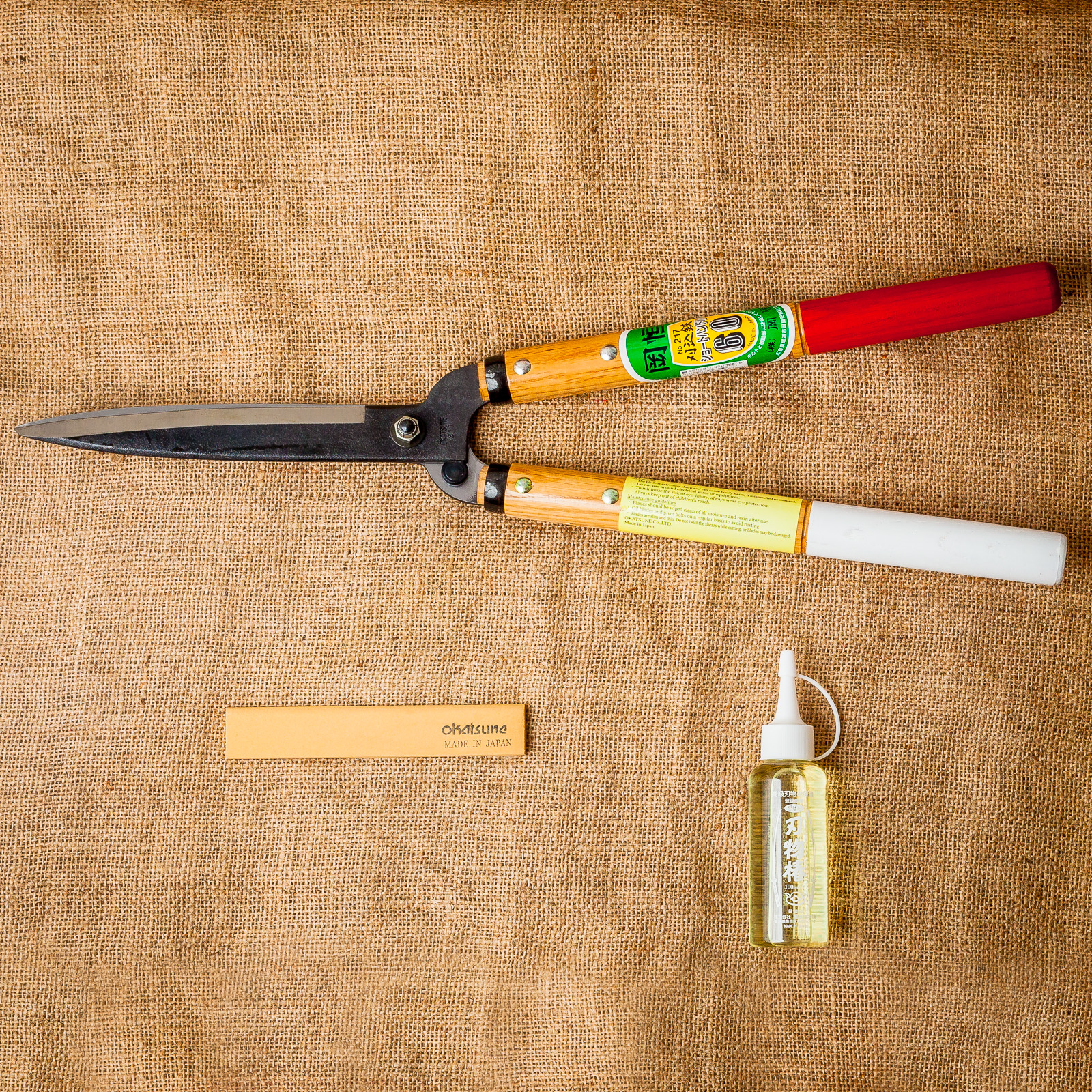 I recently wrote a piece for Topiarius magazine, the flagship publication of the European Boxwood & Topiary Society – of which Modern Mint is both a member and big supporter. Check out the EBTS here. They frequently run courses and talks too, so worth keeping an eye on. Below is the piece I wrote about the tools I use when making topiary and pruning trees…. Darren's Piece In Topiarius Magazine I use Okatsune Secateurs, which I started pruning with when working on a large orchard in Hampshire. My Felco's were too difficult to open with cold hands, but the chunky …
May20
Just inc are you are free in the following dates in June, you can visit my mentor Charlotte Molesworth's topiary garden… Check out the dates the garden is open here. And you can of course join both Charlotte and I for a topiary workshop in the garden in July, as well as September. Hope to see you there!