THE MODERN MINT BLOG
Landscaper Essex? Here are photos from a project Modern Mint have been working on over the last few years – do contact us if you want to chat about how we, as a garden designer or landscaper, can help you with your garden.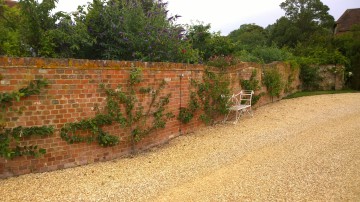 Alternating cherries and apples along a serpentine wall of this long driveway helps to soften the landscaping…
 Low maintenance planting against the house to repalce a rose that had died. Ceanothus will grow taller to add a better sense of scale and interest to the wall.
 Check out the rosebay in flower over the wall – nightmare weeding the seeds that land in a traditional border, here any that are missed look integrated into the landscaping…
 Slowly turning a traditional herbaceous border into something more akin to a meadow…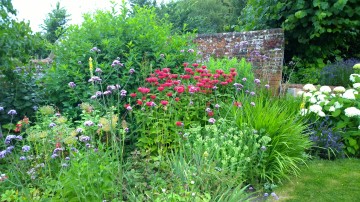 This monarda has grown beautifully this year…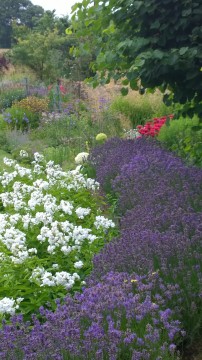 Phlox and lavender look good together, but don't enjoy the same growing conditions – however, here the lavender is planted at the top of a wall above the border of phlox!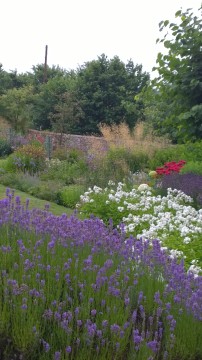 The view down from the rose garden…
We started gardening in Hampshire, learning our trade as landscapers on large estates – designing them to look good while also making them easier to maintain.
You can now find us working as a landscaper in Essex, as we moved to the county at the end of 2013. See the Modern Mint About Us page to hear our story.
If you have a garden that isn't as great as you want it to be, or are finding it difficult to express what it is you want, do check out our portfolio for the work we have done as a designer and landscaper in Essex, Hampshire and Berkshire.
Then contact us now for an informal chat about how we can help.
Happy gardening!
July 31 st 2014
Sep29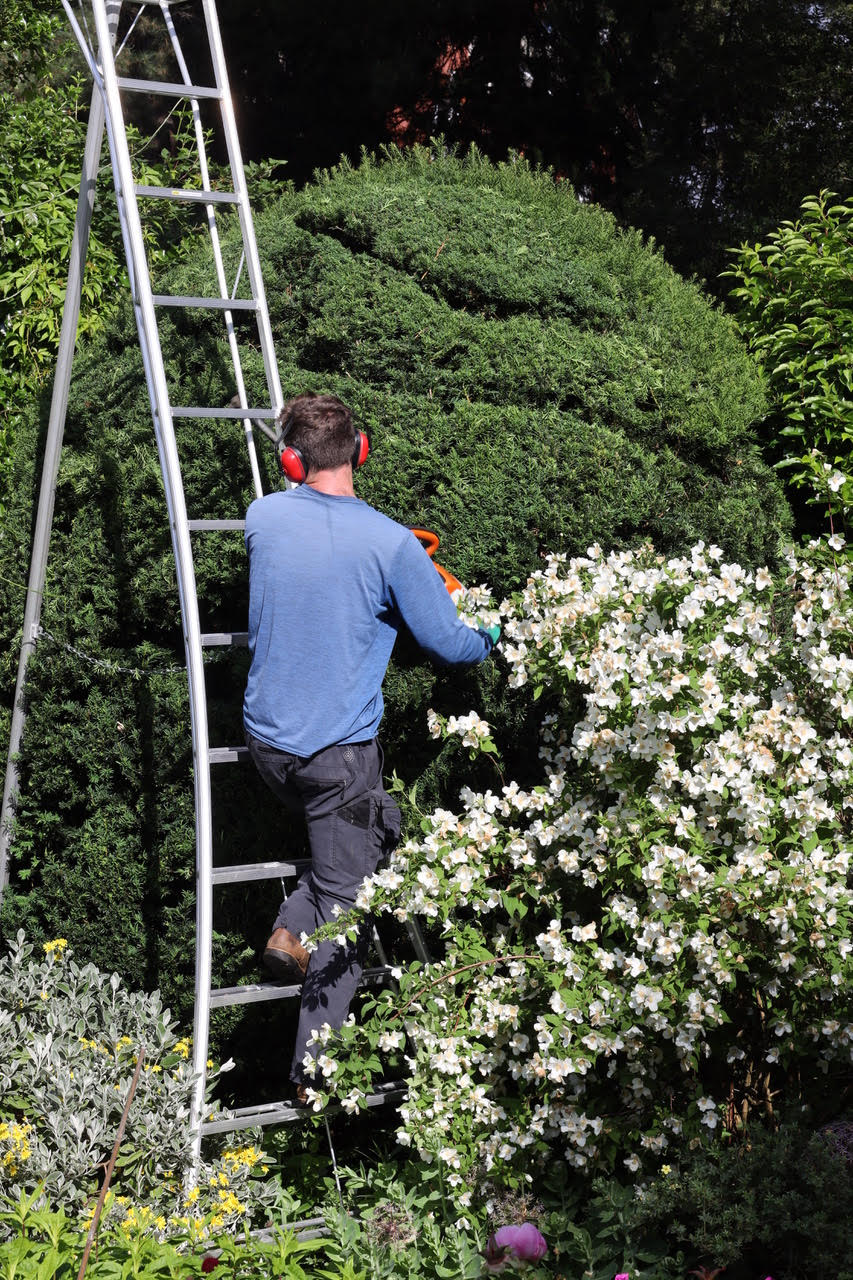 Making a new topiary out of the large, dull facade of a Taxus blob… My work was to change it up from a 'jelly drop' shape and give it texture, open it out and let the light through, and make it a sculptural feature in the background of the garden in summer… yet a major part of the garden in winter. A few more years before it becomes something special, but there was far more leaf and growth inside the plant than I thought and so it will not take too long for it to gain in character and become …
Sep27
Two weeks ago I was invited to teach topiary at the garden of Griselda Kerr, the author of The Apprehensive Gardener. I love teaching and sharing skills, but I was placed on the spot in the afternoon and asked to show how I would make a new topiary from an existing shrub. So below is a speeded-up video of me creating a cloud-pruned topiary from an old boxwood tree. I particularly love the ending when the class get involved….! See the video here. One hour was all it took, and though it needed a little tidying-up, it was made by …
Sep27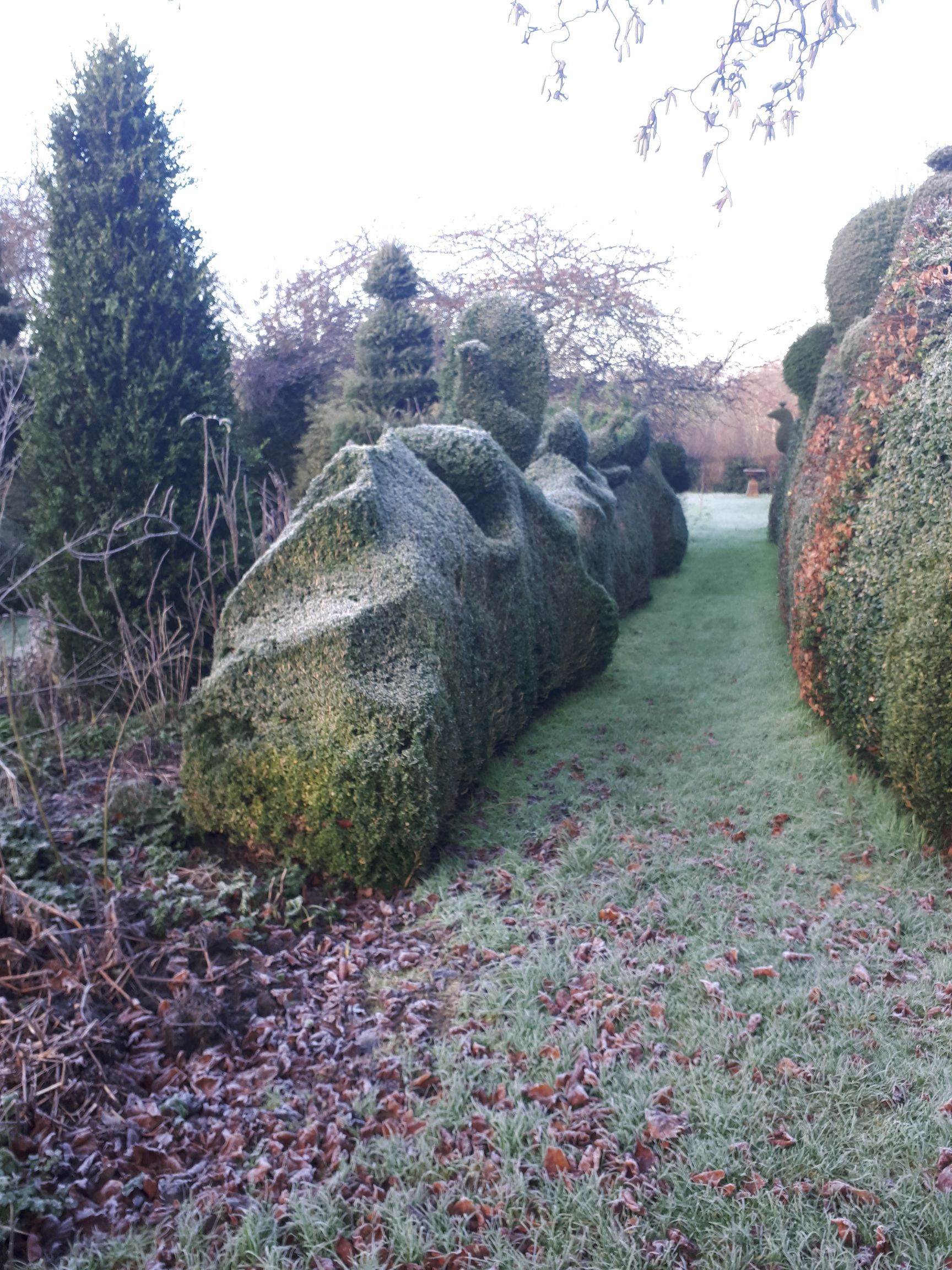 Charlotte Molesworth, my topiary mentor, and I are running our popular topiary workshop again in 2022. You can email me for details – or go here for information, your ticket and to find out about dates. Book A Spot On A Topiary Workshop, September 2022