THE MODERN MINT BLOG
The Impact Of Not Clipping Your Topiary Or Hedges
This question has been on my mind recently, as we appear to be heading into a fourth week of lockdown due to Covid-19 (how extraordinary I hope this blog post reads, in a few months time, as we look back and remember what sad and strange happenings these were… at least I hope that this will read strange, as soon as possible, as if almost like a bad dream…)
It is early spring and so there is no need right now to be clipping hedges. Leave them for the common UK birds to nest in, and prune later on when the first, extreme rush of growth is done and over.
But what does happen to your shrubs, hedges and topiary if, for whatever reason, they get no clipping this year?
A Less Manicured Garden
Not clipping will of course get you a blowsier, wilder garden.
I love this look myself (yes, even though I clip topiary) because uncut and gently weeded hints at romance – self-seeding plants drifting through borders and making their flowers pop like champagne bubbles floating up a glass, a garden that is a haven for bees and insects… a space that even allows for weeds to cover the soil instead of being laid bare and famished by the sunlight…
Look at this garden designed by Dan Pearson, that is tended with the lightest of touches…
It is places like this that I feel topiary works best, because topiary suggests control, the human touch. And this shaping of evergreens contrasts with the blossom and the draping flowers and the idleness of a rambunctious garden.
Of course that contrast is manufactured best by the strong, defined clip of a piece of topiary, but I believe it still works even when the topiary is unpruned, becasue you still feel the shape and definition of a hedge or topiary piece underneath its growth.
Not clipping will change little in the sort of garden I love best. It will only really be felt in a garden that is desperate to control nature.
To show 'Man' is boss!
Yuck….no thanks and not for me. I like a garden to have lots of flowers, to be shared amongst lots of life…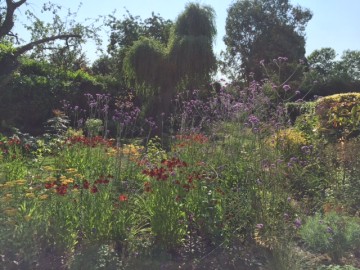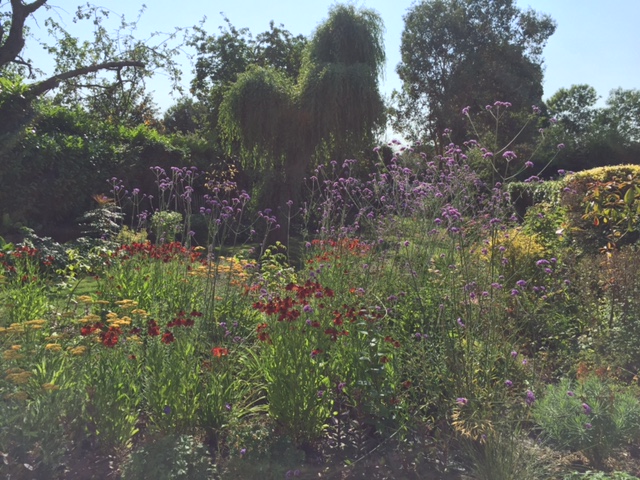 Formerly Unclipped Hedge At Audley End in Essex, Near Me
The Financial Times did a lovely piece on hedges, that I recommend you read here.
I will quote from it directly below, where it talks about the effect not clipping had on this masterpiece of a cloud-pruned yew hedge in Essex, at Audley End. You can see the vast bumps and levees of it from the hump bridge next to the little train you can ride on, should you ever visit the place.
(Little trains and yew hedges? How idiomatic and weird… and so very English.)
But basically what happened is that about 150 years after the hedge was planted and maintained as a grand, tall, wide and formal hedge, the Second World War took away the people who could keep it looking good. So it didn't get cut as much, and then snow sat on its already heavy branches, causing stems to collapse and fall out of shape…
"…so when the gardeners took up their clippers once more they needed to take a different approach to maintenance.

Over 75 years the shape of the hedge has been refined into the cloud-like form you see today. It takes four weeks to cut, using cherry pickers, ladders and battery-powered clippers." Head Gardener Alan North
This is beautiful. Not only is it a hedge worth seeing, but the idea behind it is one I love – using what is there!
Not clipping because of the outbreak of war gave the hedge its character, caused the friction that allowed the next generation of gardeners to get creative, to think outside the box, and to make a powerful choice – that it can be clipped in a way that can become something worth talking about and a major part of this garden.
Not clipping has to become a design choice.
And that is the impact Covid-19 will have on gardens. They will not be as well-manicured as before, because time and materials and labour are diminished… and this lack of human activity is something wildlife appreciates.
So please do not worry about your garden. The impact of not clipping may well be the making of the best part of your garden.
(And if that extra growth does need a hand to make it into something great, you can always contact me about helping.)
April 16 th 2020
Jun10
Brought By Bike is an excellent website I found last month, where businesses offer their services by (of course) bicycle. Modern Mint and my topiary work is now live on the site offering my topiary services, via bike, to the following two postcodes – CM1 CM2 Now I can imagine I will need to borrow a ladder should anyone have a larger shrub, but most town gardens in the Chelmsford area have a need not just for privacy but to let light into the house… so a balance must be struck when shaping hedges and shrubs to cover both needs. …
May10
Transforming Topiary – a video made for the European Boxwood And Topiary Society by Charlotte Molesworth and I, in her garden. We take a dog topiary and work out how to update it, turning it into a bird. Worth a watch I think, and hopefully useful to you! You can see more of my clipping on the topiary page. Or read my Spring 2021 Topiary Provocation here.
Apr28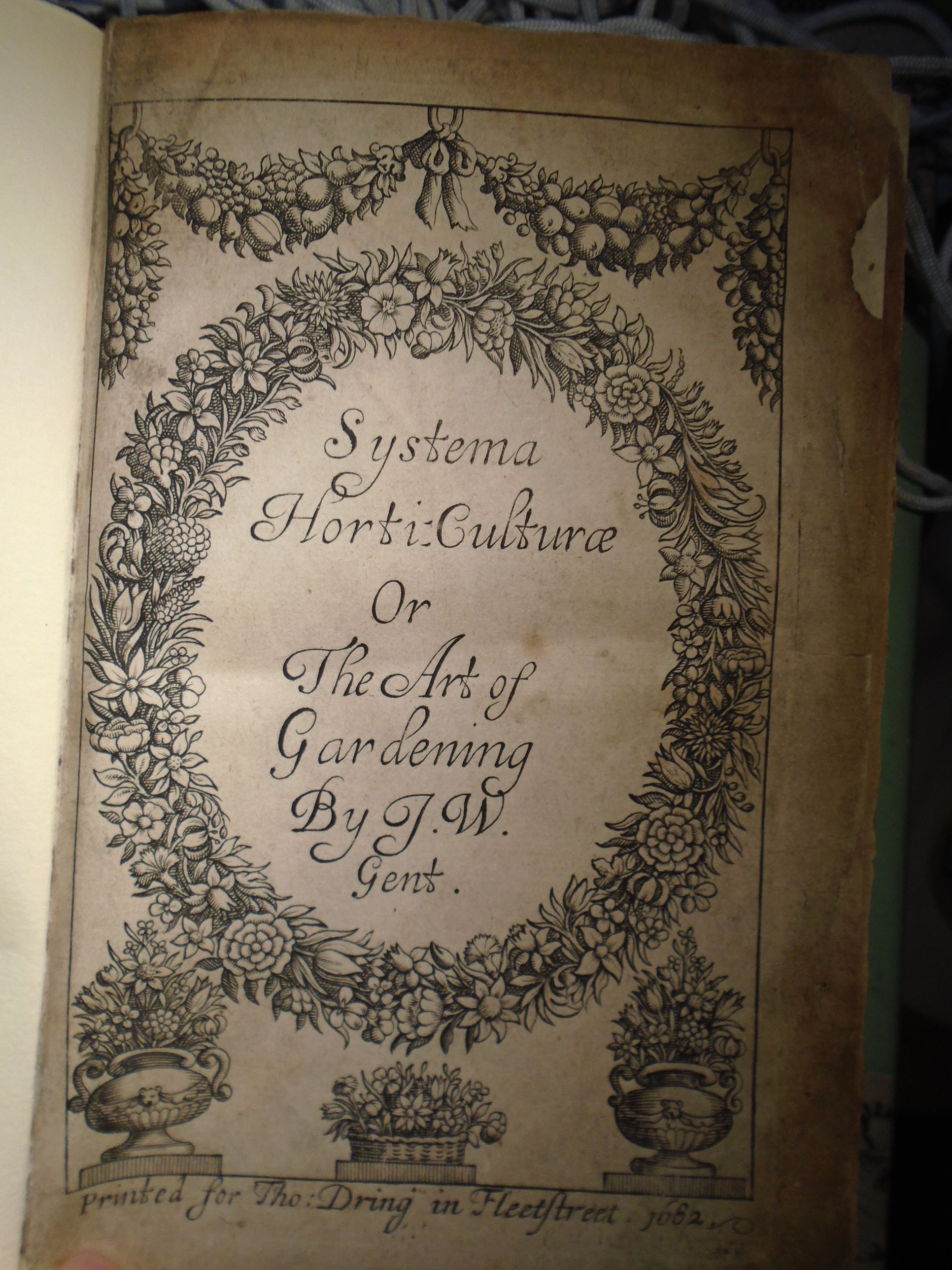 Phillyrea is one of my favourite plants for topiary. I have been using it for quite a few years as a specimen shrub, mostly due to the fact it clips well and has a tough habit – all good characteristics for a topiary plant. It also has a  reputation for being an excellent nectar source for bees… Read more about Phillyrea here. Mentioning this to Malcolm Thicke, a market garden historian and writer, he sent me a some photos of topiary and phillyrea mentioned by John Worlidge in Systema Horticulturae from 1682…. incredible! He also mentioned to me that in …