THE MODERN MINT BLOG
Lovely to see one of our favourite companies trending on the BBC today…. Hiut Denim Jeans.
Not only do they make brilliant jeans, but they have been a massive inspiration to us.
Their philosophy, to make the best jeans they can, not the most jeans they can, reminds us all the time that at Modern Mint, it is okay not to sell the same tools and products as the garden centres.
Because we don't like those tools. We like these tools….
These tools are the ones that will last you, that are sharp and strong yet light, and will be something you love to use every single day in the garden.
The best tools, not the most popular tools.
Having coveted a pair of Hiut Denim jeans for awhile, we finally ordered one pair at the start of the year.
We waited while they were made.
Since they have arrived, back in March, we have worn them pretty much every single day. We did not wash them, as is the way of raw denim, for 9 months.
This is what they looked like after 9 months without water, each and every crease made by my frame and movements…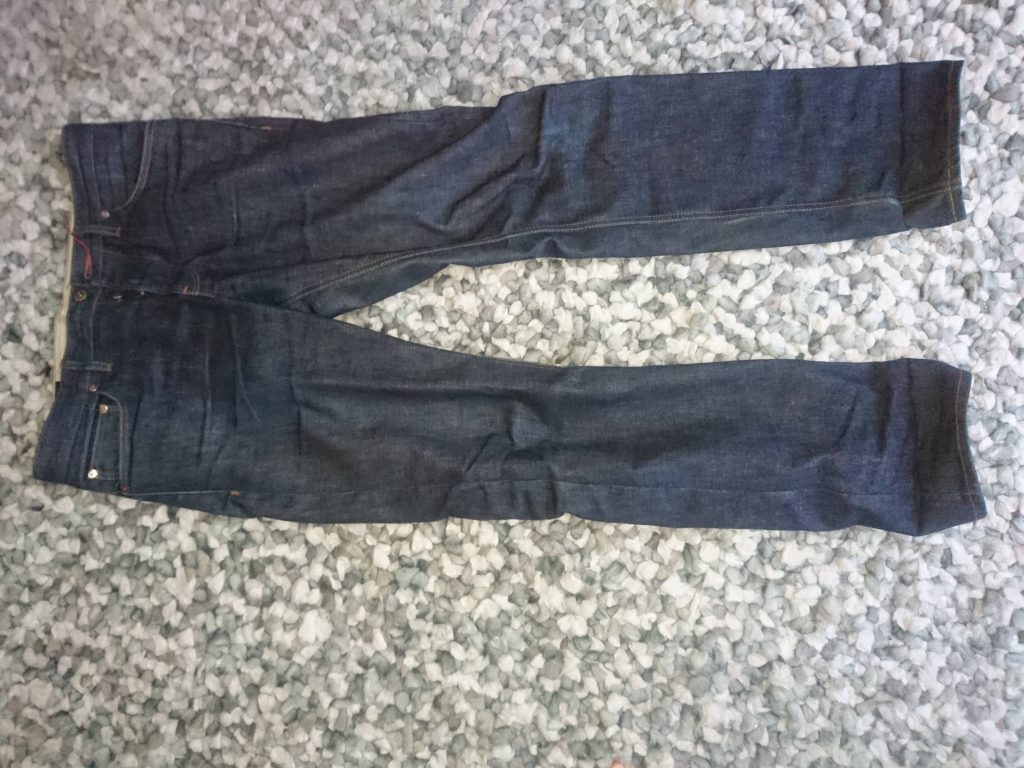 They looked ready for a wash, didn't they?
But the benefits of the No Wash Club are strong, particularly that you will have a pair of jeans that are unique to you.
When I did wash them, in lukewarm water in the bathtub, turned inside out so that the true indigo only lightly bled…. they looked like this…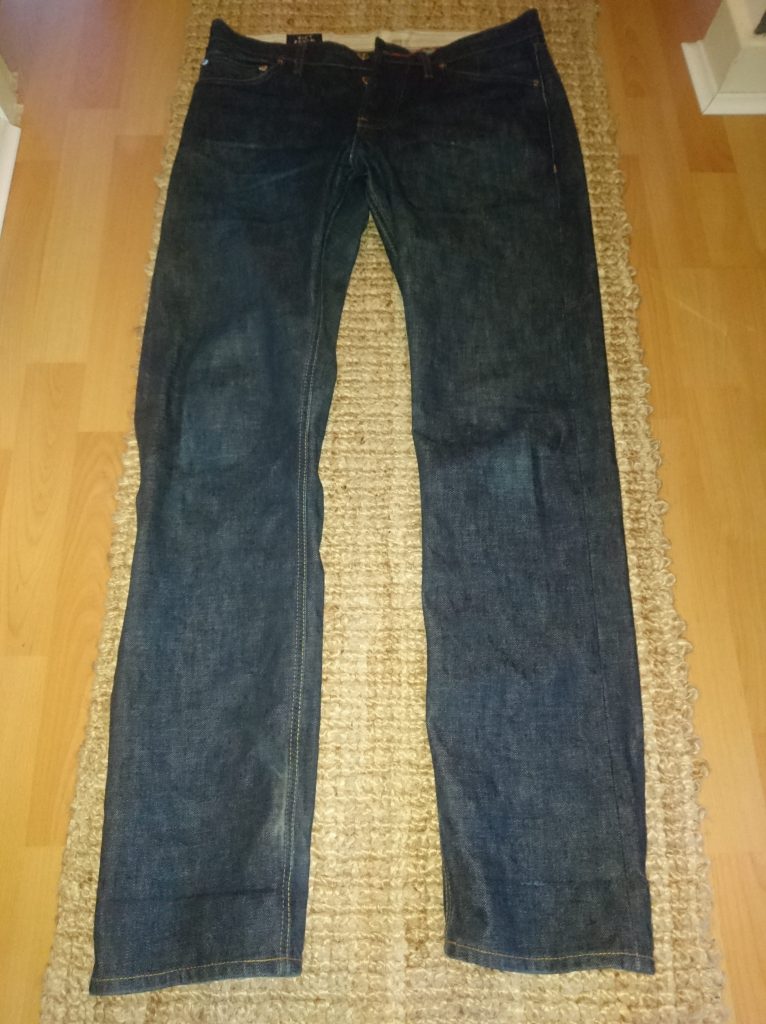 Really loved where they have faded. Where they are creased. It is like looking at my copper tools after so much use….
So there you have it. A Welsh company making jeans is an inspiration for Modern Mint. Because they want to sell you something excellent, that will do you a great job. And last you a long time.
Sounds very much like the lovely items we have here on our shop!
December 13 th 2017
Aug05
I will be bringing a show about gardening to the Faversham Fringe on Wednesday, August 28th at 8.30pm. More details and tickets here – Faversham Fringe, The Grinning Gardener.
Jun30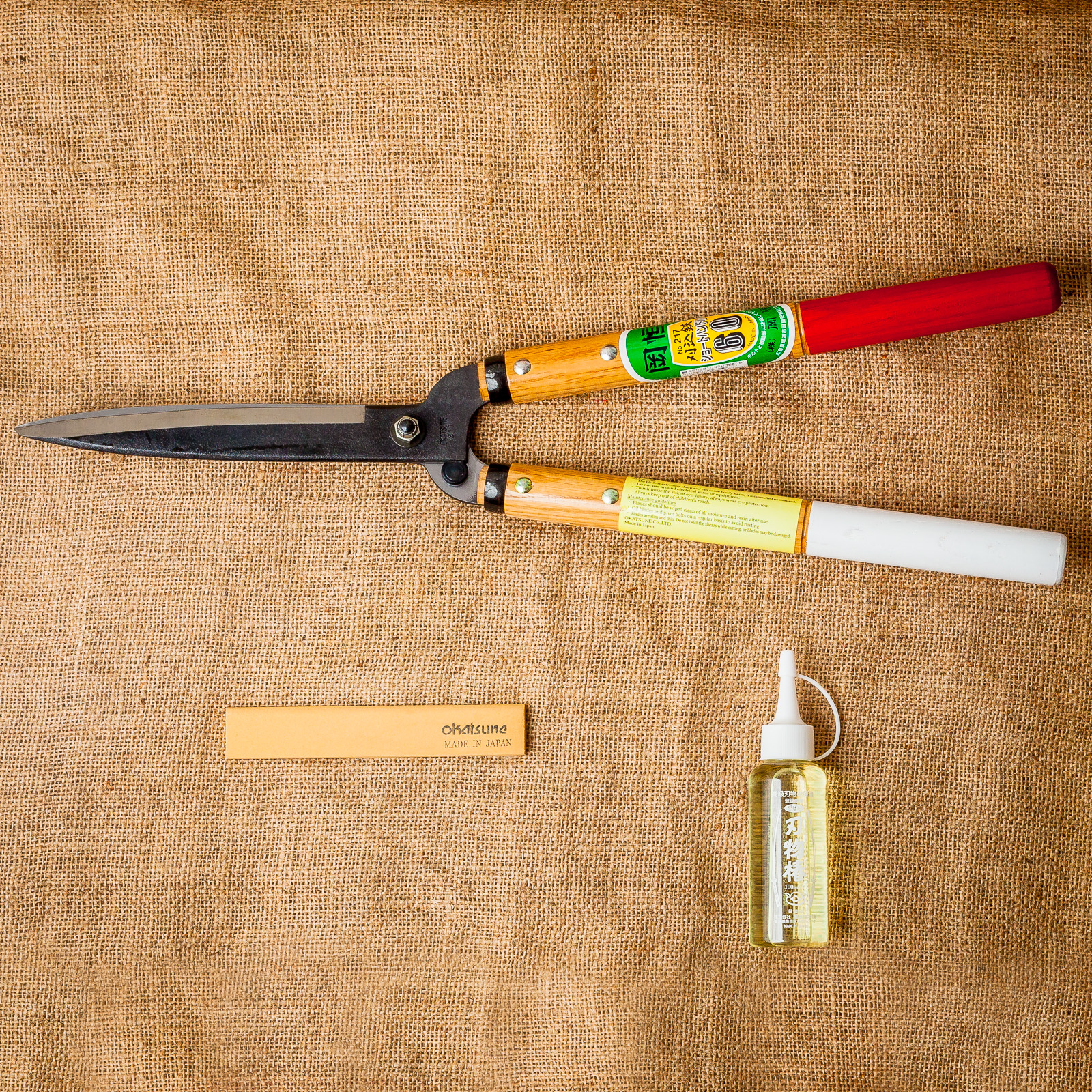 I recently wrote a piece for Topiarius magazine, the flagship publication of the European Boxwood & Topiary Society – of which Modern Mint is both a member and big supporter. Check out the EBTS here. They frequently run courses and talks too, so worth keeping an eye on. Below is the piece I wrote about the tools I use when making topiary and pruning trees…. Darren's Piece In Topiarius Magazine I use Okatsune Secateurs, which I started pruning with when working on a large orchard in Hampshire. My Felco's were too difficult to open with cold hands, but the chunky …
May20
Just inc are you are free in the following dates in June, you can visit my mentor Charlotte Molesworth's topiary garden… Check out the dates the garden is open here. And you can of course join both Charlotte and I for a topiary workshop in the garden in July, as well as September. Hope to see you there!