THE MODERN MINT BLOG
This week I gave a talk – Helping The Honeybee – to the lovely beekeeping group at Southend on Sea.
Here are some notes for those who didn't have a chance to write down some of the ideas we spoke about and shared….
The Top Plants For Bees
Helenium
Sedum
Echium
Marjoram (which you will find in your seedballs)
Oregano
Eupatorium, also known as Joe Pye-Weed
Borage
Nepeta
Veronicaastrum
Teucrium
Phillyrea
If you want a hedge for around your apiary, you will not go too far wrong with planting the amazing, tough as old boots, Phillyrea.
Read plenty more about this shrub here.
Rosybee Nurseries
To stay up to date with the latest research on the best plants for bees, speak to Rosi Rollings at Rosybee Nurseries.
We interviewed her a few years ago now. But her nursery has grown plenty since then….!
Helping The Honeybee
I am currently researching and writing a book on plants for bees for Northern Bee Books. It is already late to the publisher (whoops!) but would love to hear from anyone who can suggest to me the most valuable bee friendly plants in their garden.
Please do contact us if you have any thoughts about this!
Finally….
I was asked about rabbit proof planting. Take a look at these, but… good luck with that!
And the nurseries I recommend you look for plants from, would be:
Great Dixter Gardens
Beth Chatto Gardens
Marchants Hardy Plants
Knoll Gardens
Phoenix Perennial Plants, Marina Christopher's nursery
Thank you everyone at Southend on Sea Beekeepers – enjoy your summer of helping the honeybee!
March 30 th 2018
Sep29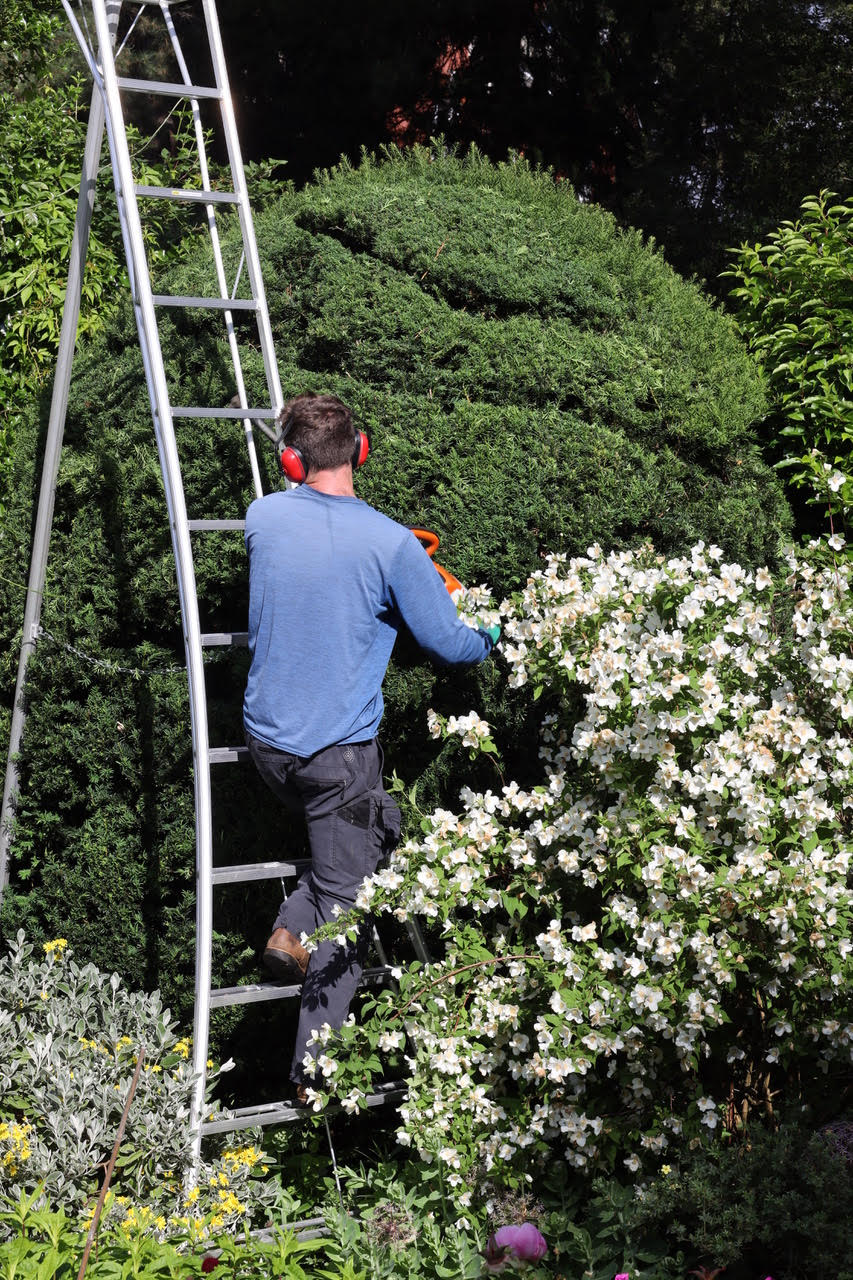 Making a new topiary out of the large, dull facade of a Taxus blob… My work was to change it up from a 'jelly drop' shape and give it texture, open it out and let the light through, and make it a sculptural feature in the background of the garden in summer… yet a major part of the garden in winter. A few more years before it becomes something special, but there was far more leaf and growth inside the plant than I thought and so it will not take too long for it to gain in character and become …
Sep27
Two weeks ago I was invited to teach topiary at the garden of Griselda Kerr, the author of The Apprehensive Gardener. I love teaching and sharing skills, but I was placed on the spot in the afternoon and asked to show how I would make a new topiary from an existing shrub. So below is a speeded-up video of me creating a cloud-pruned topiary from an old boxwood tree. I particularly love the ending when the class get involved….! See the video here. One hour was all it took, and though it needed a little tidying-up, it was made by …
Sep27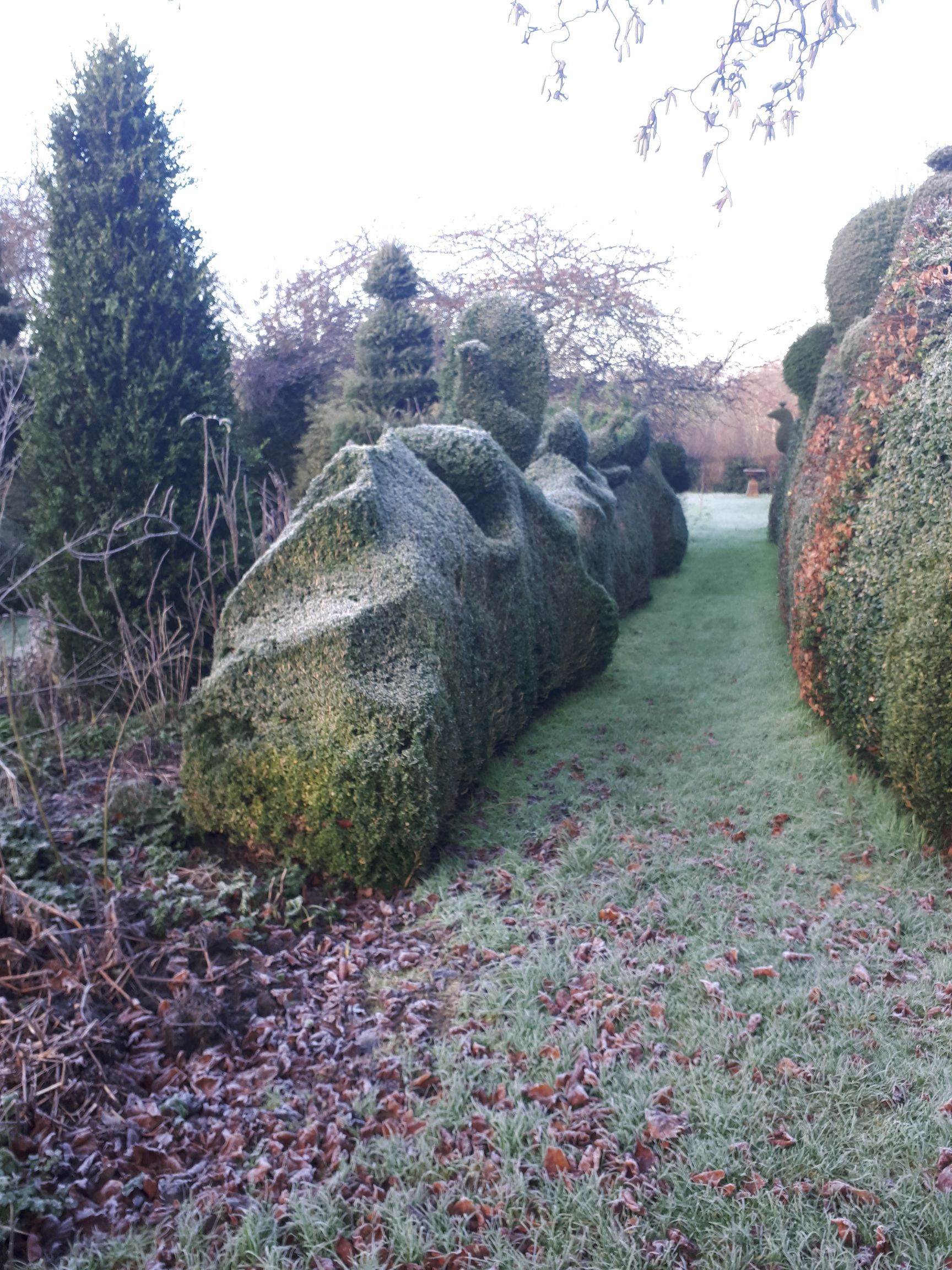 Charlotte Molesworth, my topiary mentor, and I are running our popular topiary workshop again in 2022. You can email me for details – or go here for information, your ticket and to find out about dates. Book A Spot On A Topiary Workshop, September 2022