THE MODERN MINT BLOG
What are the gardening jobs to do in August?
1) Make hay while the sun shines (you can always do this by scything…)
2) Prune wisteria.
3) Deadhead your dahlias.
4) Be water-wise (don't water your lawn, use harvested rainwater instead of tap water. If you haven't harvested any rainwater, try somewhere like Harrod Horticultural for ideas.)
5) Start thinking about ordering bulbs for planting in Autumn – we are doing a garden design in Upminster, Essex at the moment and will be adding lots of daffodils – cannot wait!
6) Use up your courgettes – put them in chocolate cake, barbeque them, slice them thinly, add creme fraiche and then grate lemon zest over the top – they are a brilliant vegetable. We are growing Striato d'Napoli this year and it looks great…
7) Harvest your blackcurrants (what do you mean you haven't planted any blackcurrants?) and make cassis or add to porridge. Yum!
8) Trim your yew and beech hedging.
9) It's hot. So enjoy the last days of summer and don't work too hard…
For more in depth knowledge on what to do now, try these books…
RHS Gardening Through The Year
Four-season Harvest: Organic Vegetables from Your Home Garden All Year Long
Alan Titchmarsh the Gardener's Year
August 3 rd 2014
Sep29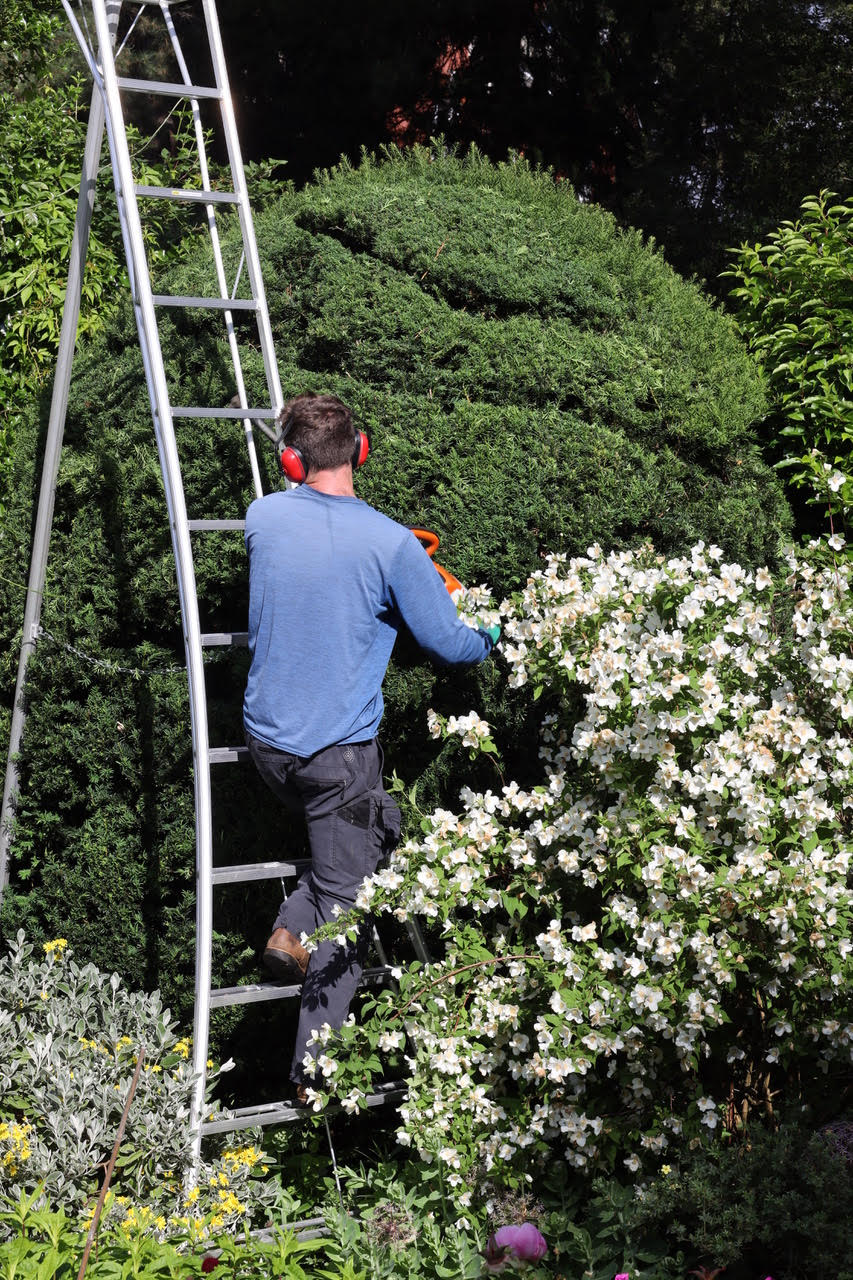 Making a new topiary out of the large, dull facade of a Taxus blob… My work was to change it up from a 'jelly drop' shape and give it texture, open it out and let the light through, and make it a sculptural feature in the background of the garden in summer… yet a major part of the garden in winter. A few more years before it becomes something special, but there was far more leaf and growth inside the plant than I thought and so it will not take too long for it to gain in character and become …
Sep27
Two weeks ago I was invited to teach topiary at the garden of Griselda Kerr, the author of The Apprehensive Gardener. I love teaching and sharing skills, but I was placed on the spot in the afternoon and asked to show how I would make a new topiary from an existing shrub. So below is a speeded-up video of me creating a cloud-pruned topiary from an old boxwood tree. I particularly love the ending when the class get involved….! See the video here. One hour was all it took, and though it needed a little tidying-up, it was made by …
Sep27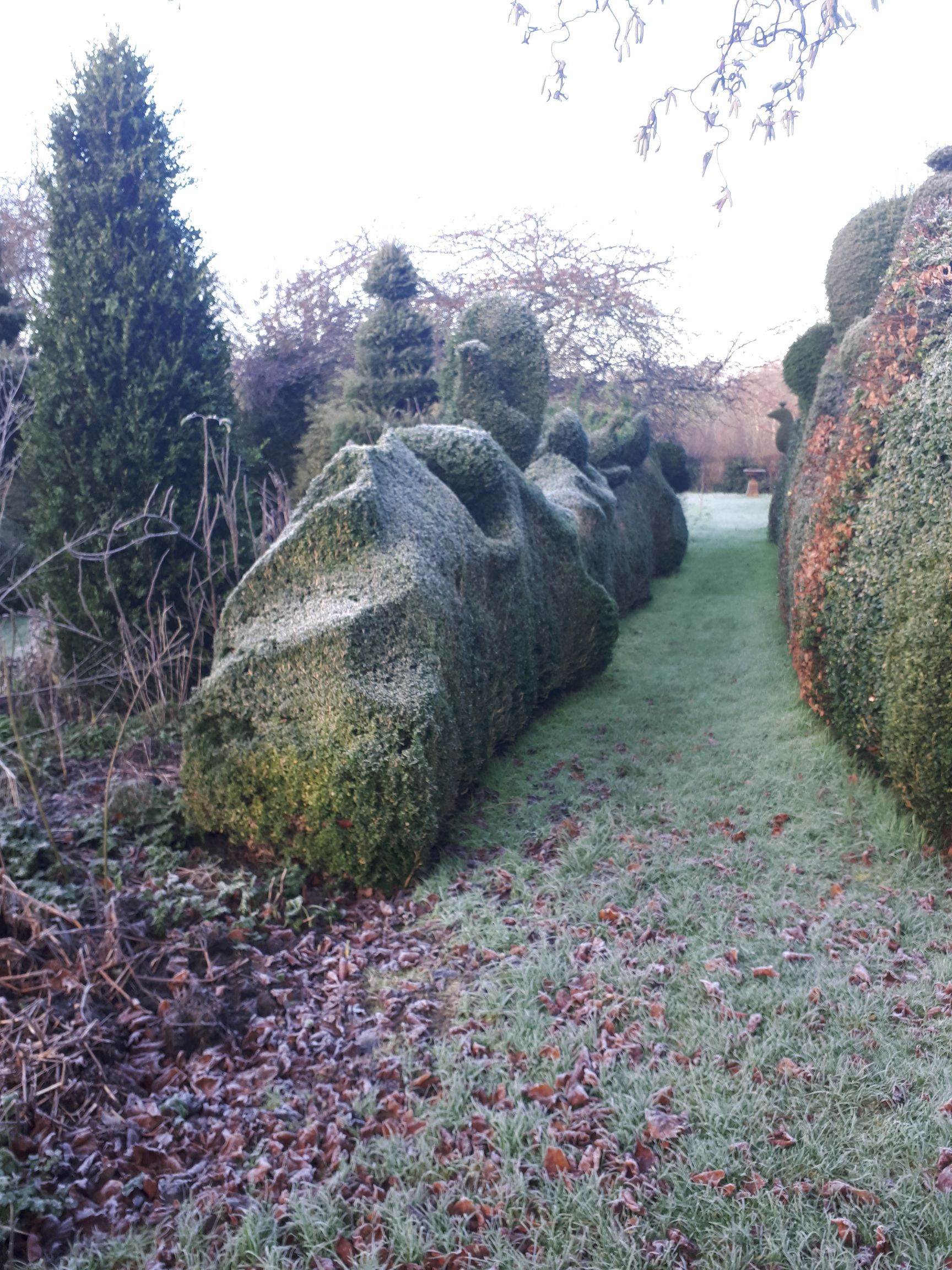 Charlotte Molesworth, my topiary mentor, and I are running our popular topiary workshop again in 2022. You can email me for details – or go here for information, your ticket and to find out about dates. Book A Spot On A Topiary Workshop, September 2022