THE MODERN MINT BLOG
This is a fascinating subject – how do you make a flower border from scratch?
When we first started gardening, and got to know a little bit about what we were doing, learnt a few plant names, seen a few different conditions, we wanted to stretch our creative wings a bit by planing a border of our very own.
So we asked the lady we were apprenticed with at the time to tell us the secret – how do you make a border from scratch? How do you know what plants to choose?
What, basically, are the underlying principles behind making a great flower border?
She stopped weeding, sat up straighter, scratched the side of her nose… we waited with anticipation… tilting her head to the side, she lowered her hand fork and said, "I don't know really. You just choose plants." With that she tossed a stray bittercress into her bucket with the other weeds and carried on with her work.
Not much help. But we continued to probe and think, because it was a puzzle to us – how do people know what plants to choose for their border? Where do they even begin? And that question was the one that gave us clarity. Short-term clarity, but hey…
Where to begin looking when making a border:
1) The soil conditions – what will actually grow here for you? Is it too wet for lavender? Too dry for ligularia? Too light a soil for rudbeckia to REALLY show its best?
2) The climate – short seasons and long days like in Scandinavia will turn a delphinium into an annual, because the extended light allows it to grow and grow and flower and flower and flower until… it dies. An agave probably isn't going to survive in your garden on the Yorkshire moors. So ask the question – if I plant this, will it be happy…?
3) The maintenance and resources available – if you know you aren't going to get around to staking, why are you growing peonies? If you need rabbit proof fencing to stop everything being eaten, but can't afford it, why are you worrying about growing plants that look like they have never left a greenhouse?
4) The colours you want to see – I will make a pink border you exclaim! Or perhaps you will plant only white plants, just like at Sissinghurst. It is one way to go, for sure, but we're not sure it will make the choice easier…
5) The season you want to most enjoy – if you have a small border near the house, that is quite shaded, it makes sense to plant it full of woodland wonders, smaller, delicate plants that you can enjoy seeing progress through the late winter and into spring. Or perhaps you only sit out in the garden in summer, June and July when the evenings are longest, so you want flowers that give their best then? Wise move, and a good way to begin thinking about your border from scratch…
6) The flowers you love best – they may not work together, and cause all sorts of maintenance issues, but if you want to throw all your favourite plants into a border together, why not? The whole may make something greater than the sum of its parts….?
7) What will help wildlife – maybe you will base your border on plants that are most likely to provide habitat and food for insects and birds? So you should, to be honest. It is fashionable to do this at the moment, but when it falls out of favour we hope you continue to plant with wildlife in mind.
Those seven ideas are a way for you to get a list together of plants you might like in your new flower border.
Those 7 ideas above are NOT, BY ANY MEANS, the way to design a border.
But they are a good way to start questioning, researching and discovering what you might want to see and plant. We will follow on from this short term clarity with a second part, next week, where we will discuss the next stage we learnt about designing a border.
Hope this helps you when look at how to design your new flower border from scratch!
August 28 th 2015
Jun10
Brought By Bike is an excellent website I found last month, where businesses offer their services by (of course) bicycle. Modern Mint and my topiary work is now live on the site offering my topiary services, via bike, to the following two postcodes – CM1 CM2 Now I can imagine I will need to borrow a ladder should anyone have a larger shrub, but most town gardens in the Chelmsford area have a need not just for privacy but to let light into the house… so a balance must be struck when shaping hedges and shrubs to cover both needs. …
May10
Transforming Topiary – a video made for the European Boxwood And Topiary Society by Charlotte Molesworth and I, in her garden. We take a dog topiary and work out how to update it, turning it into a bird. Worth a watch I think, and hopefully useful to you! You can see more of my clipping on the topiary page. Or read my Spring 2021 Topiary Provocation here.
Apr28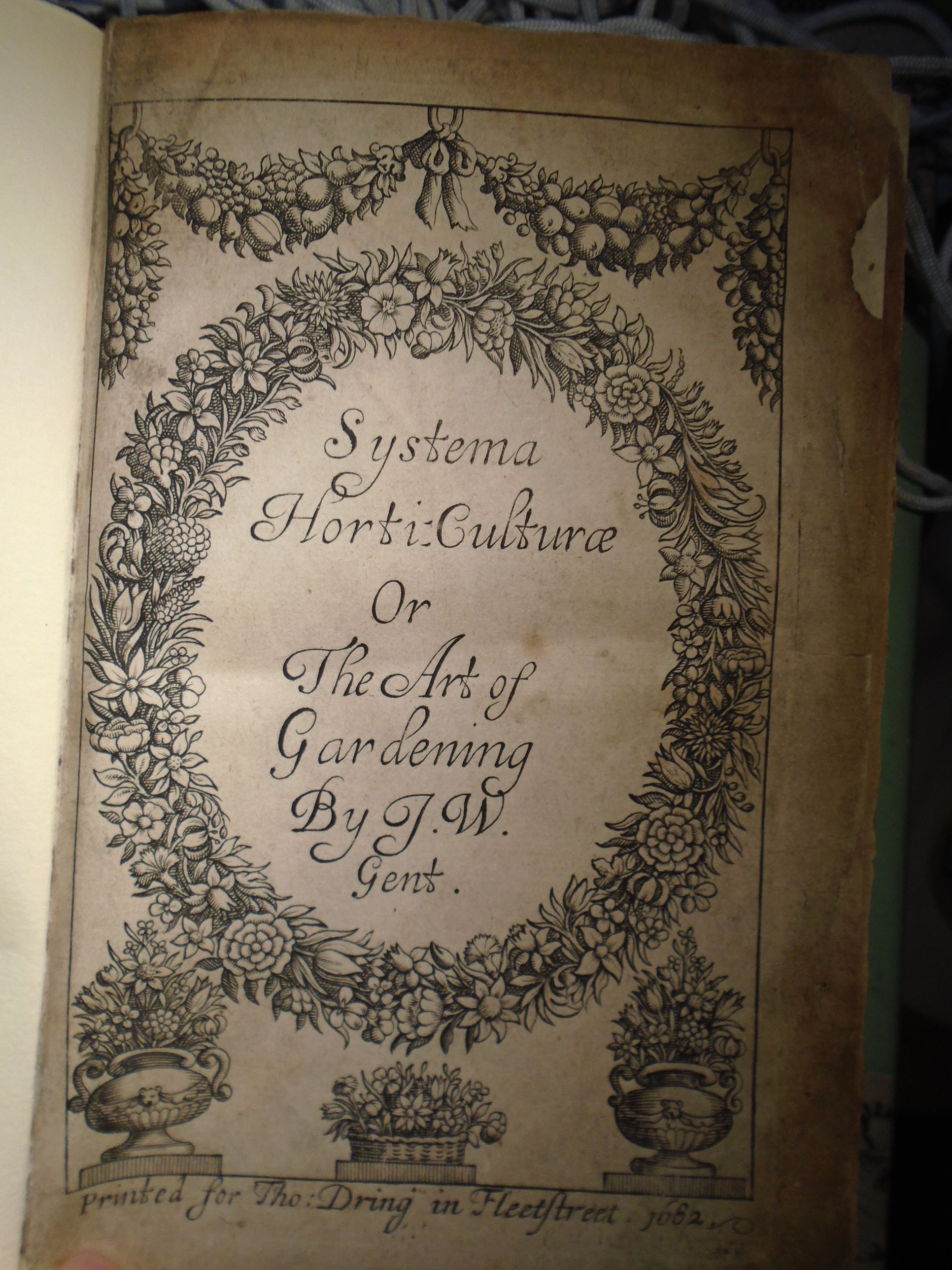 Phillyrea is one of my favourite plants for topiary. I have been using it for quite a few years as a specimen shrub, mostly due to the fact it clips well and has a tough habit – all good characteristics for a topiary plant. It also has a  reputation for being an excellent nectar source for bees… Read more about Phillyrea here. Mentioning this to Malcolm Thicke, a market garden historian and writer, he sent me a some photos of topiary and phillyrea mentioned by John Worlidge in Systema Horticulturae from 1682…. incredible! He also mentioned to me that in …