THE MODERN MINT BLOG
One thing we've learned is that people in horticulture really are welcoming and keen to share their knowledge. And some people have a wealth of knowledge…
Essex Wildlife Trust ran a wildflower id and survey skills course earlier this week, with local botanist and fern fanatic Tim Pyner. The day was spent wandering through the nature reserve at Leigh-on-Sea noting down what plants could be found, the results then being submitted to Plantlife in order to map the spread of species – and find out what has left and what has arrived!
Tim was completely self-taught. He said, "I went out on weekends and studied plants. I would learn by spending twelve months just looking at grasses, getting to know them. Then in the winter when nothing was growing I would study mosses and lichens."
In October Tim will visit Japan to study ferns in the mountains. What an adventure that will be, for this self-confessed pteridomaniac… but before he goes, in September he will be taking another wildflower id course. We recommend you go and listen well, to learn all you can from Tim Pyner, the fern fanatic.
Recommended Reading:
The Wild Flower Key (Revised Edition) – How to identify wild plants, trees and shrubs in Britain and Ireland
Sarah Raven's Wild Flowers
British Wild Flowers: A photographic guide to every common species (Collins Complete Guide)
And for any other fernophiles…
Fern Fever: The Story of Pteridomania
May 16 th 2014
Feb22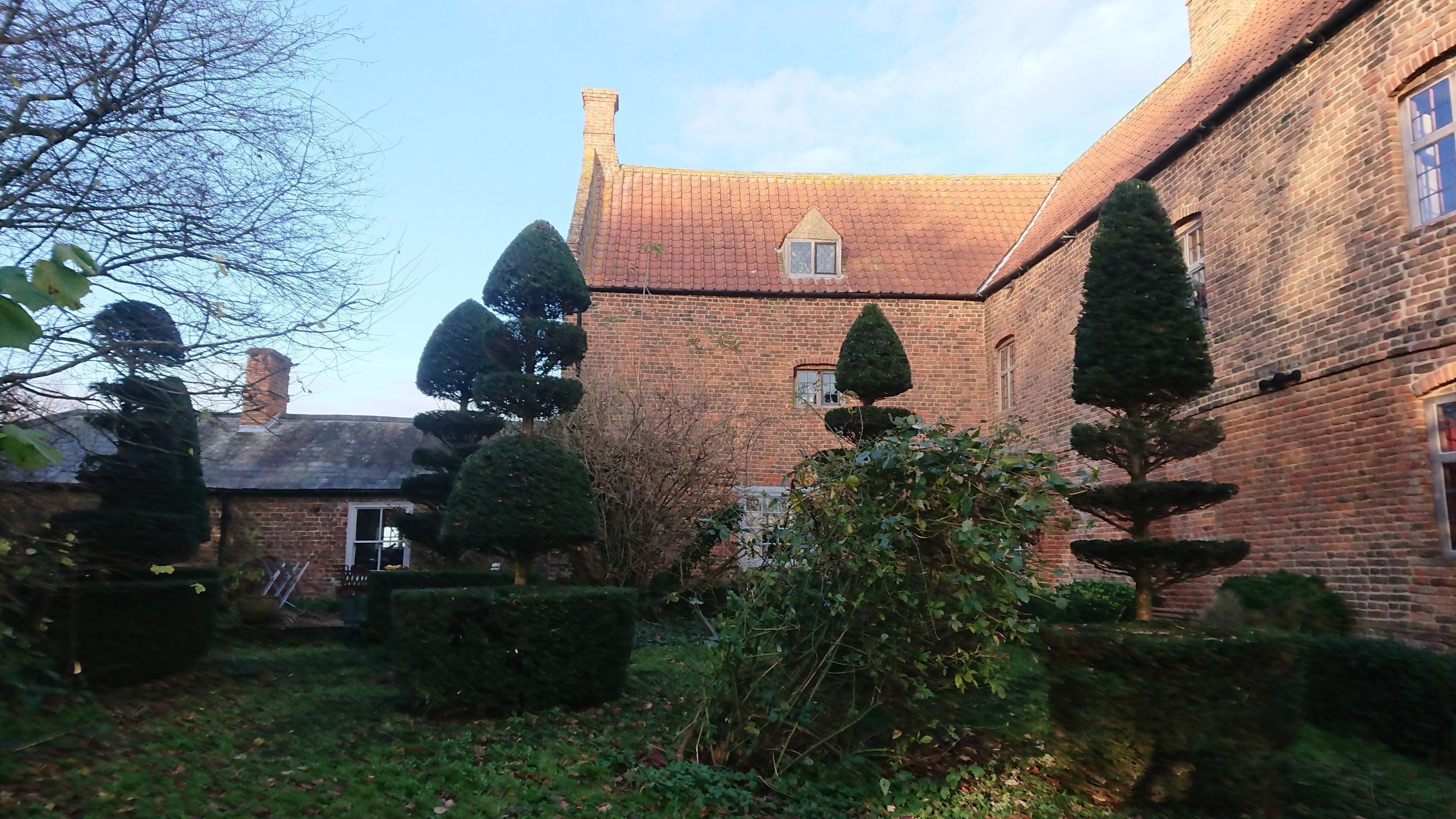 Guanock House needs a trainee topiary artist! Some of you may know it as the first home and garden of designer Arne Maynard, but is now owned and maintained by Michael Coleman and his wife Michelle. They offer meditation workshops and retreats there and it is as beautiful a house and garden as you could wish to visit. They called me in last Autumn to help shape up some of the topiary as it was all getting out of hand, but what it really needs is someone with a steady hand and lots of patience to take over the clipping …
Feb09
Here are some photos of work I have been doing at the garden of Charlotte Molesworth in Kent. Snow and ice brings out the depth of the different planes and angles carved into the boxwood. A garden has to look beautiful in winter – and topiary (green architecture)  helps do that! For more topiary pictures, click here.
Feb05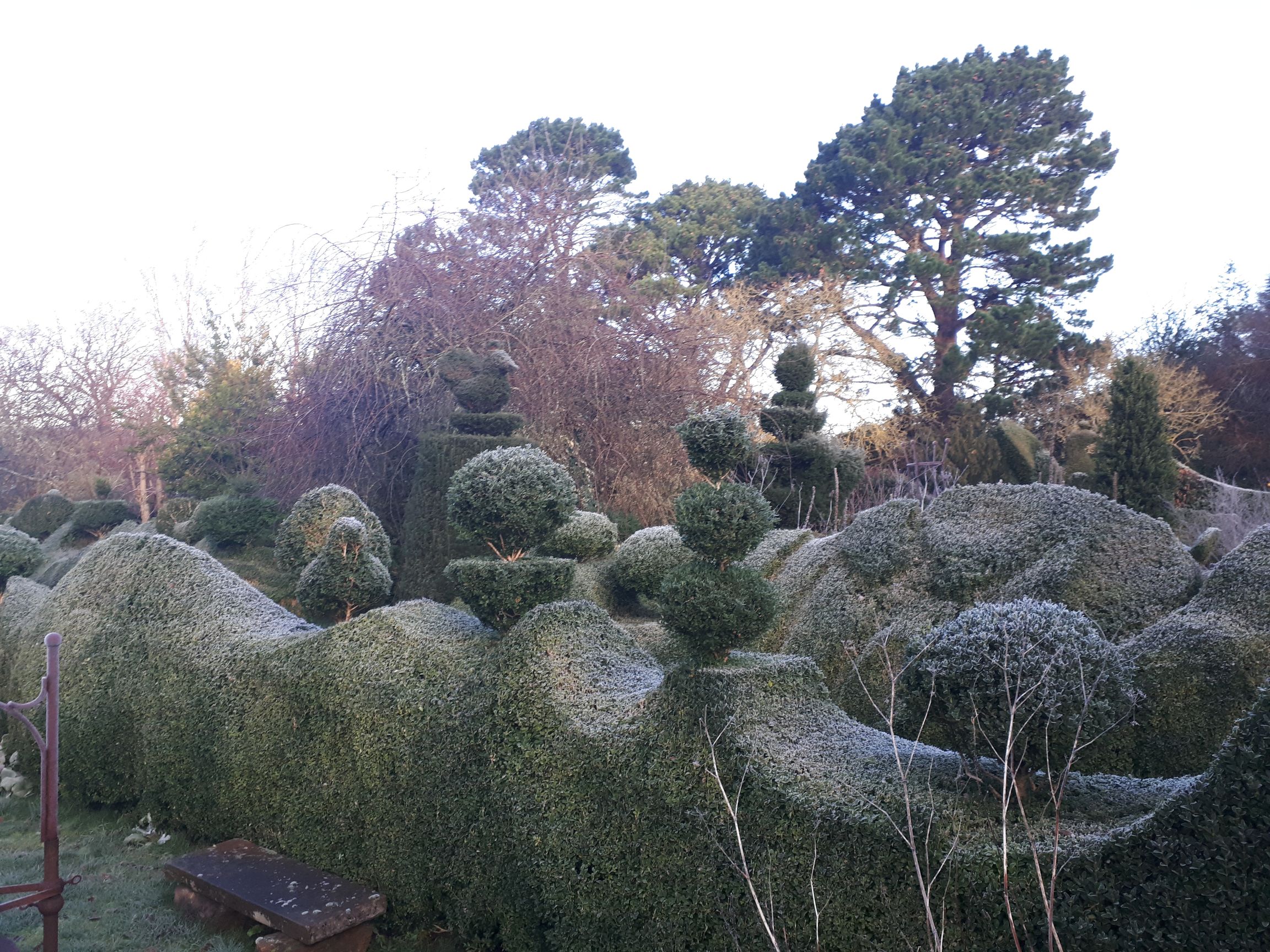 How To Use Topiary In The Garden is my new talk, which I first gave last year via Zoom for the European Boxwood And Topiary Society. Returning to Zoom again, there are two dates available to see and hear the talk: March 16th – Book your ticket here April 6th – Book your ticket here The talk is great fun, perfect for keen gardeners or people who want to know how to improve their garden with hedges and architectural plants. How To Use Topiary In The Garden looks at how to move away from the idea topiary is twee or old-fashioned, …