THE MODERN MINT BLOG
Our Chelsea Fringe project 'You Should Have Seen It Last Week…' has now reached its second week and material gathered is now starting to look really good. If you haven't been to a Chelsea Fringe project yet – what are you doing with your time?!?
The contrast between the plants in the southern hemisphere (which enters Autumn) and the project participants from Europe cannot be more marked – all that seems to change each day in Amalia Robredo's photos is the sea, although if you look closely the fruits on the Cereus uruguayanus (cacti at the front) are being eaten by the birds.
The peonies from Willow in Italy and Oana in the UK have taken a slow evolution from flower bud to flower, but have now passed the stage of promise and are showing us their marvellous blooms, while the Essex garden started with a few tiny green shoots that now appear to be proper seedlings.
Anthea Harrison gave us a 'ta-da' moment last week, while Sophie seems to have a new flower everyday depending on when the sun hits the garden. Maja and Andrew Thorne's garden in Germany is a beautiful contribution, forget-me-nots turning from blue to grey, daisies in the lawn coming and going depending on when they are mowed and flashes of colour from the roses as they open up in the garden…
Artist Gloria Sanvicente Amor chose to work with cut flowers. We watch in the knowledge they exist on borrowed time, losing a little more vitality and warmth each day – it reminds us of a family member coming to the end of a long illness, the urgency to share gracefully what time is left – these photos have been a soft reminder of these times.
We hope you are enjoying this project so far, please do keep coming back for its final week!
Thank you, Modern Mint and the Chelsea Fringe…
June 1 st 2014
Sep29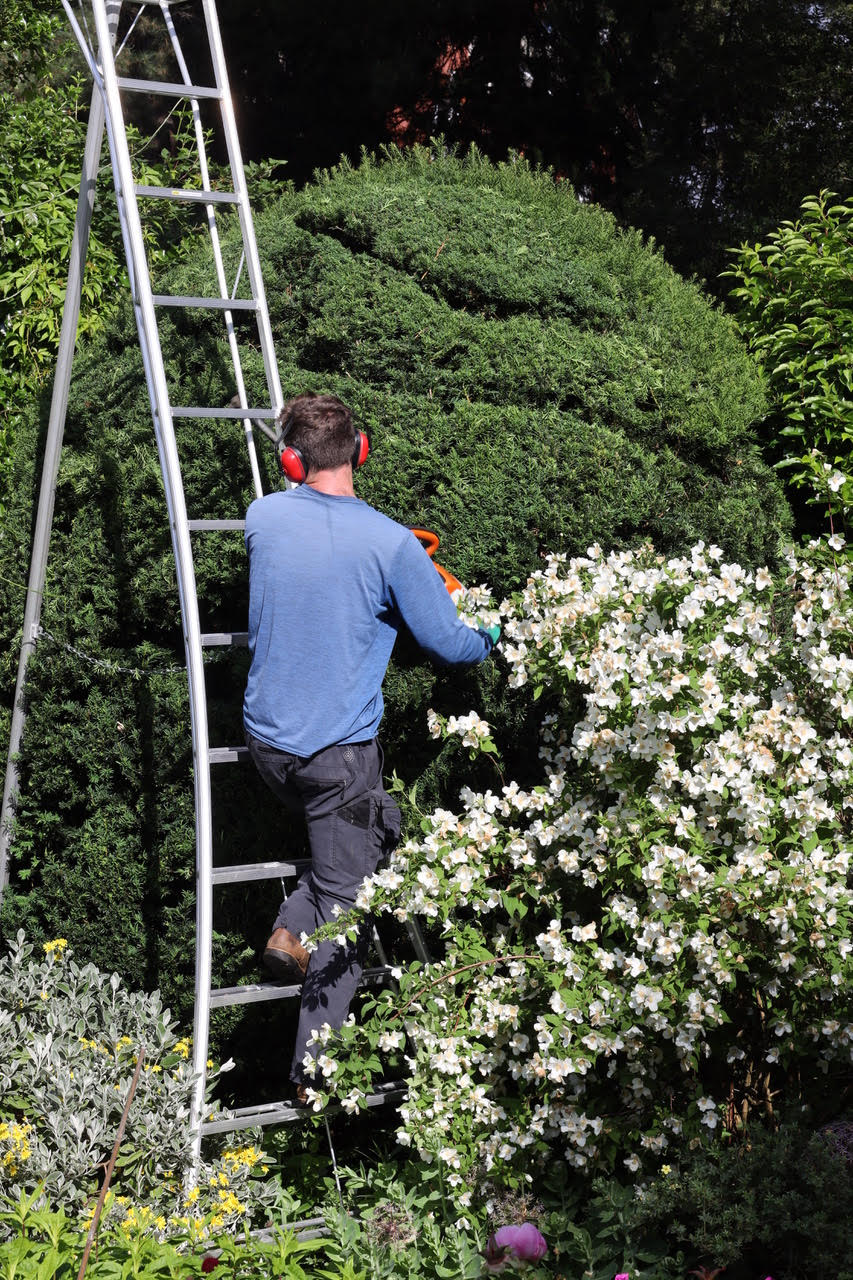 Making a new topiary out of the large, dull facade of a Taxus blob… My work was to change it up from a 'jelly drop' shape and give it texture, open it out and let the light through, and make it a sculptural feature in the background of the garden in summer… yet a major part of the garden in winter. A few more years before it becomes something special, but there was far more leaf and growth inside the plant than I thought and so it will not take too long for it to gain in character and become …
Sep27
Two weeks ago I was invited to teach topiary at the garden of Griselda Kerr, the author of The Apprehensive Gardener. I love teaching and sharing skills, but I was placed on the spot in the afternoon and asked to show how I would make a new topiary from an existing shrub. So below is a speeded-up video of me creating a cloud-pruned topiary from an old boxwood tree. I particularly love the ending when the class get involved….! See the video here. One hour was all it took, and though it needed a little tidying-up, it was made by …
Sep27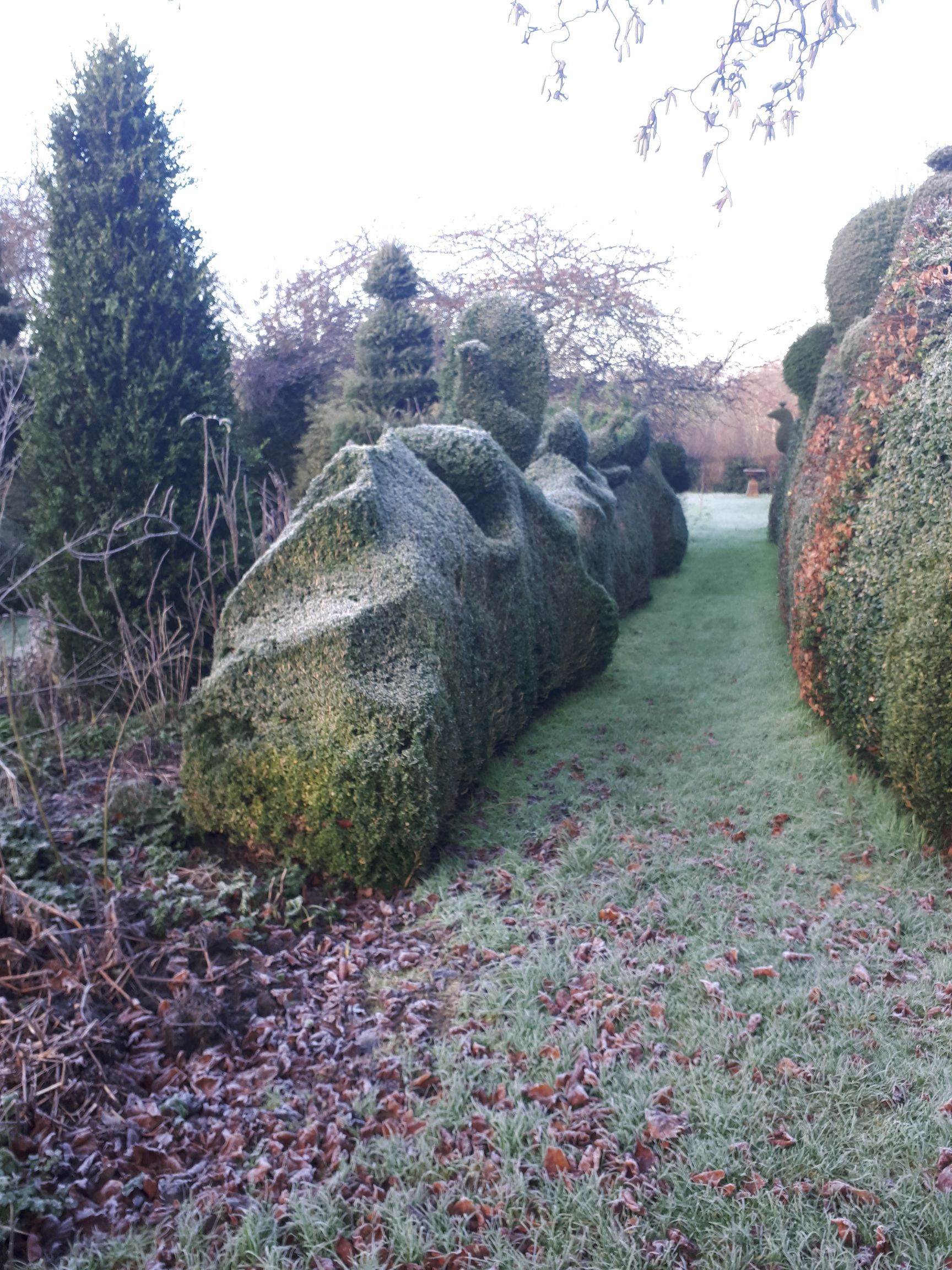 Charlotte Molesworth, my topiary mentor, and I are running our popular topiary workshop again in 2022. You can email me for details – or go here for information, your ticket and to find out about dates. Book A Spot On A Topiary Workshop, September 2022