THE MODERN MINT BLOG
Earlier this month Modern Mint were lucky enough to be invited to visit the garden of Charlotte Molesworth – the Queen of Topiary.
The garden is full of the most wonderful shapes in yew and box – peacocks, pets, clouds, plinths, blobs – you name it, the sun will be shining on it throughout the day, creating the most beautiful shadows and textures.
Charlotte explained that they have grown the garden over the last 33 years, the box all coming from cuttings. Looking at the sheer size and weight, it seems incredible that these pieces of art have grown from a tiny piece of stem.
But that is gardening – patience rewards!
Not just a topiarist, working wonders with plants, Charlotte is also an artist (in a more traditional sense) and flower arranger. Do pop down to her studio when it is open to see her creations.
For details of the Open Studio, click here.
We left inspired to do more clipping and topiary work, and to grow our own plants for pruning – not just the traditional native evergreens box and yew, but things like pittosporum, phillyrea and holm oak too.
Hopefully by next year we can put together some space for creating 'hedge art' – and one day become as good as Charlotte Molesworth!
If you want to have a go at some topiary, check out some tips we learnt previously from the 'Topiary King' Jake Hobson…
And most importantly – use good, sharp tools!
June 29 th 2016
Feb22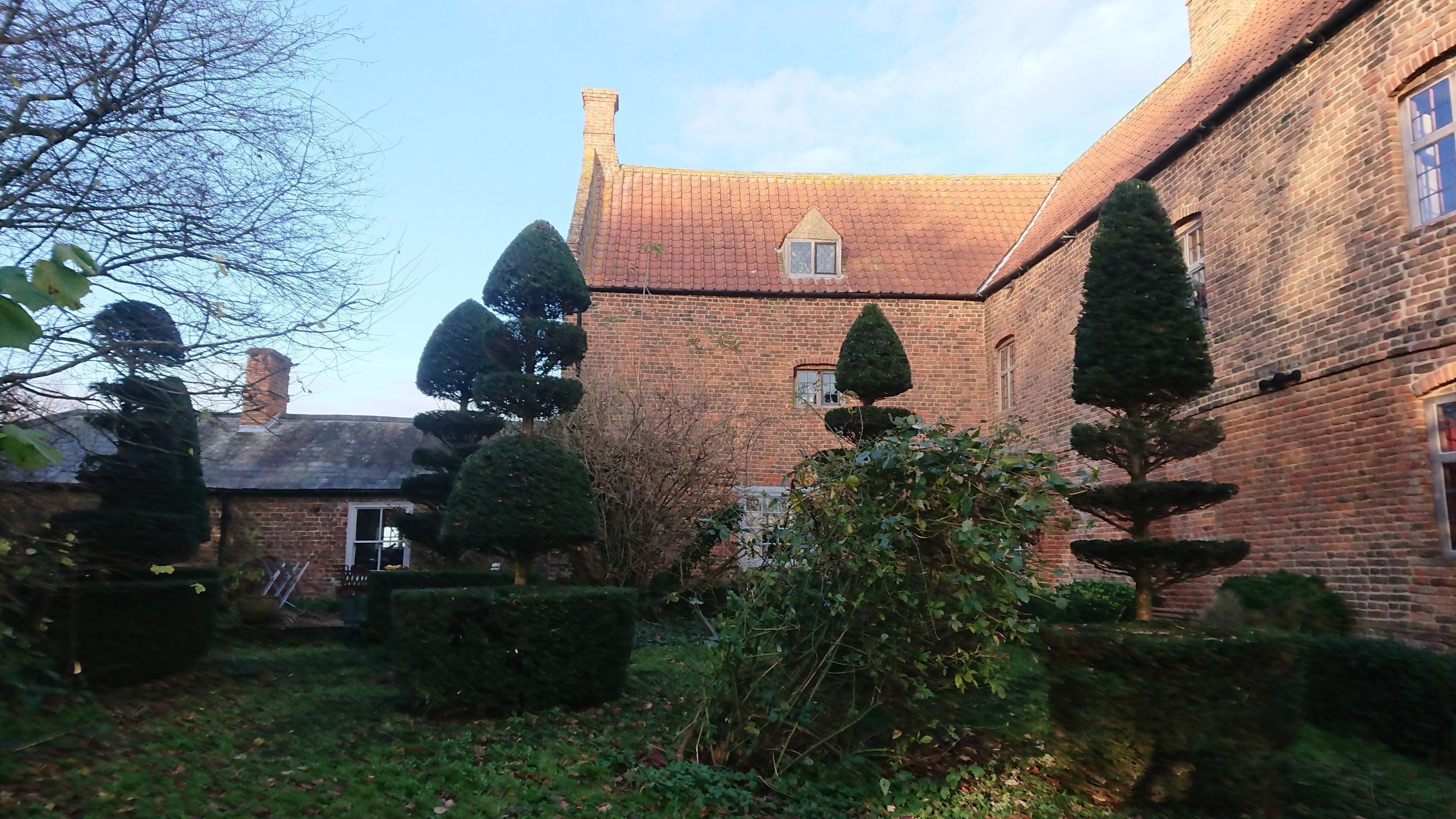 Guanock House needs a trainee topiary artist! Some of you may know it as the first home and garden of designer Arne Maynard, but is now owned and maintained by Michael Coleman and his wife Michelle. They offer meditation workshops and retreats there and it is as beautiful a house and garden as you could wish to visit. They called me in last Autumn to help shape up some of the topiary as it was all getting out of hand, but what it really needs is someone with a steady hand and lots of patience to take over the clipping …
Feb09
Here are some photos of work I have been doing at the garden of Charlotte Molesworth in Kent. Snow and ice brings out the depth of the different planes and angles carved into the boxwood. A garden has to look beautiful in winter – and topiary (green architecture)  helps do that! For more topiary pictures, click here.
Feb01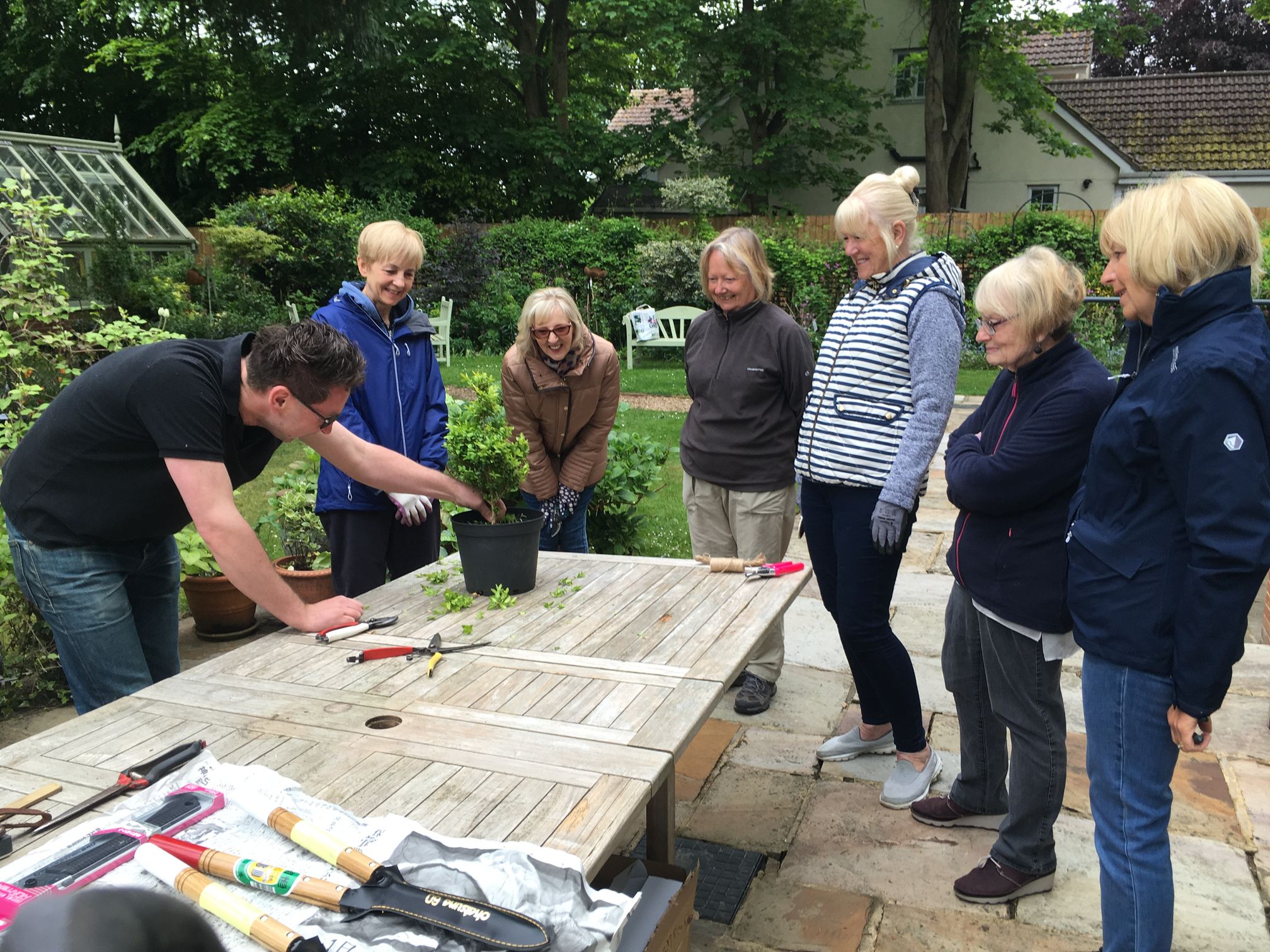 I am an experienced teacher of topiary and pruning, running workshops in the topiary garden of Charlotte Molesworth in Kent, as well as for The English Gardening School and The European Boxwood And Topiary Society. So if you are a keen gardener, a garden club, a group of friends who want to know more or even an absolute beginner who has been bitten by the gardening bug, then do contact me about what you might like to learn. What a laugh we are having in this workshop session I ran for a group of friends in Essex… Many people employ …