THE MODERN MINT BLOG
Yesterday we wrote about Boys Toys in Chelmsford, today we want to expand on that… with a few more manly tools…
Tripod ladders are a must – light to carry and get you right into the hedge, reducing the danger of over-stretching. Which you're liable to do, if not at the start, then when you get tired and want to finish the hedge quickly…
These are not a bad way to start, cut beautifully and feel good in the hand…
Thinning shears or 'dainty pruners', these are useful for accurate cutting. Or getting the salad leaves in to go with the BBQ…
Dad's love barbeques… apparently. So buy him this. Although if you do have money to spend…
… we suggest these shears. Oh! They are so beautiful to use!
So beautiful to use, we end up clipping more than we should. (Not on your garden) but in our own…
The larger version, for extra reach and tougher woody hedges, are also great. Little tip: you don't always have to hold them at the ends either…
The best blade?
The best saw? (But good golly be careful!!!)
And if you don't want to use your own power… if you just love petrol and oil and all those power tools… those Boys Toys… then here you are. Wear earplugs. Eh? WEAR EARPLUGS!
June 12 th 2014
Feb22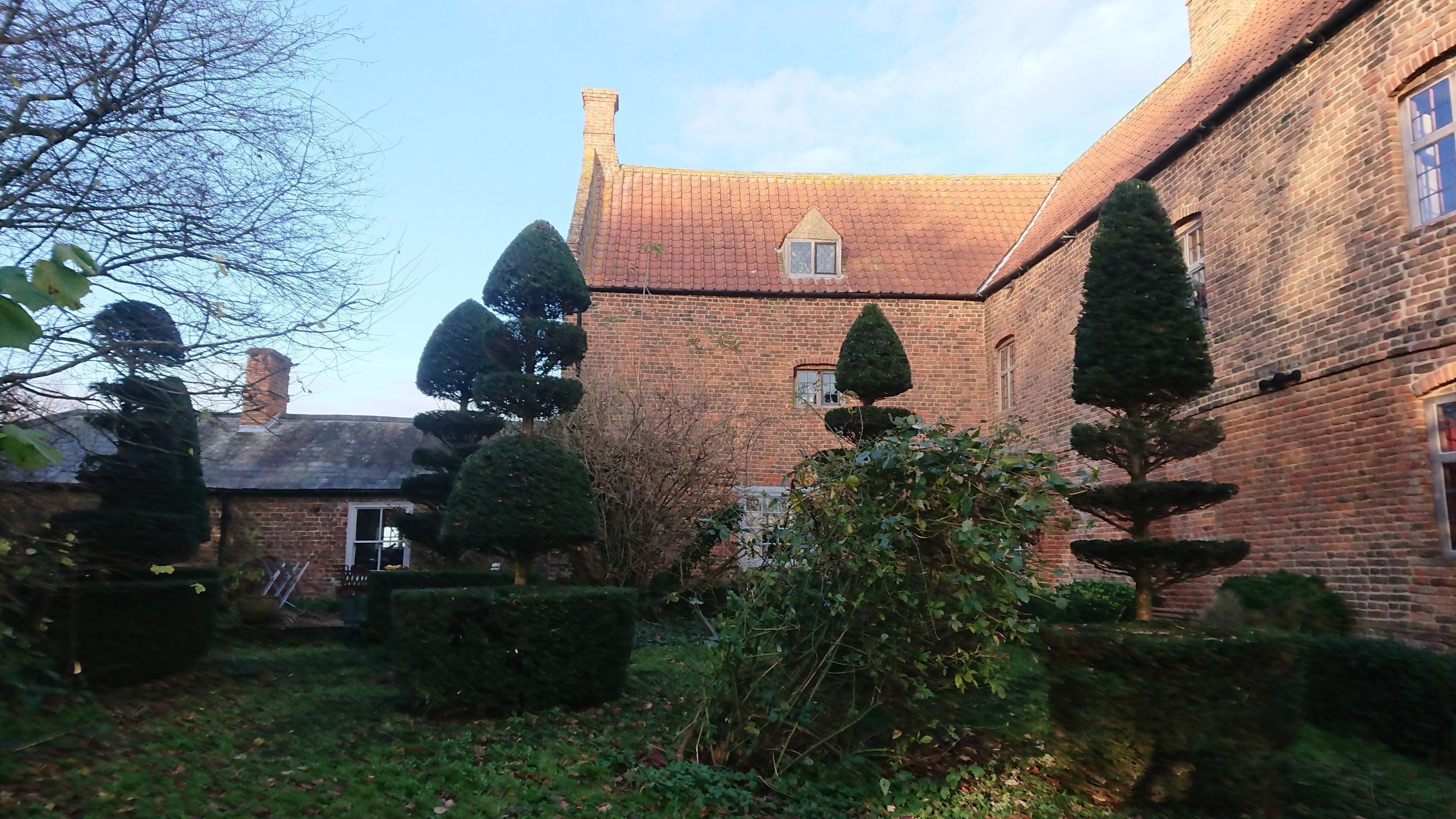 Guanock House needs a trainee topiary artist! Some of you may know it as the first home and garden of designer Arne Maynard, but is now owned and maintained by Michael Coleman and his wife Michelle. They offer meditation workshops and retreats there and it is as beautiful a house and garden as you could wish to visit. They called me in last Autumn to help shape up some of the topiary as it was all getting out of hand, but what it really needs is someone with a steady hand and lots of patience to take over the clipping …
Feb09
Here are some photos of work I have been doing at the garden of Charlotte Molesworth in Kent. Snow and ice brings out the depth of the different planes and angles carved into the boxwood. A garden has to look beautiful in winter – and topiary (green architecture)  helps do that! For more topiary pictures, click here.
Feb05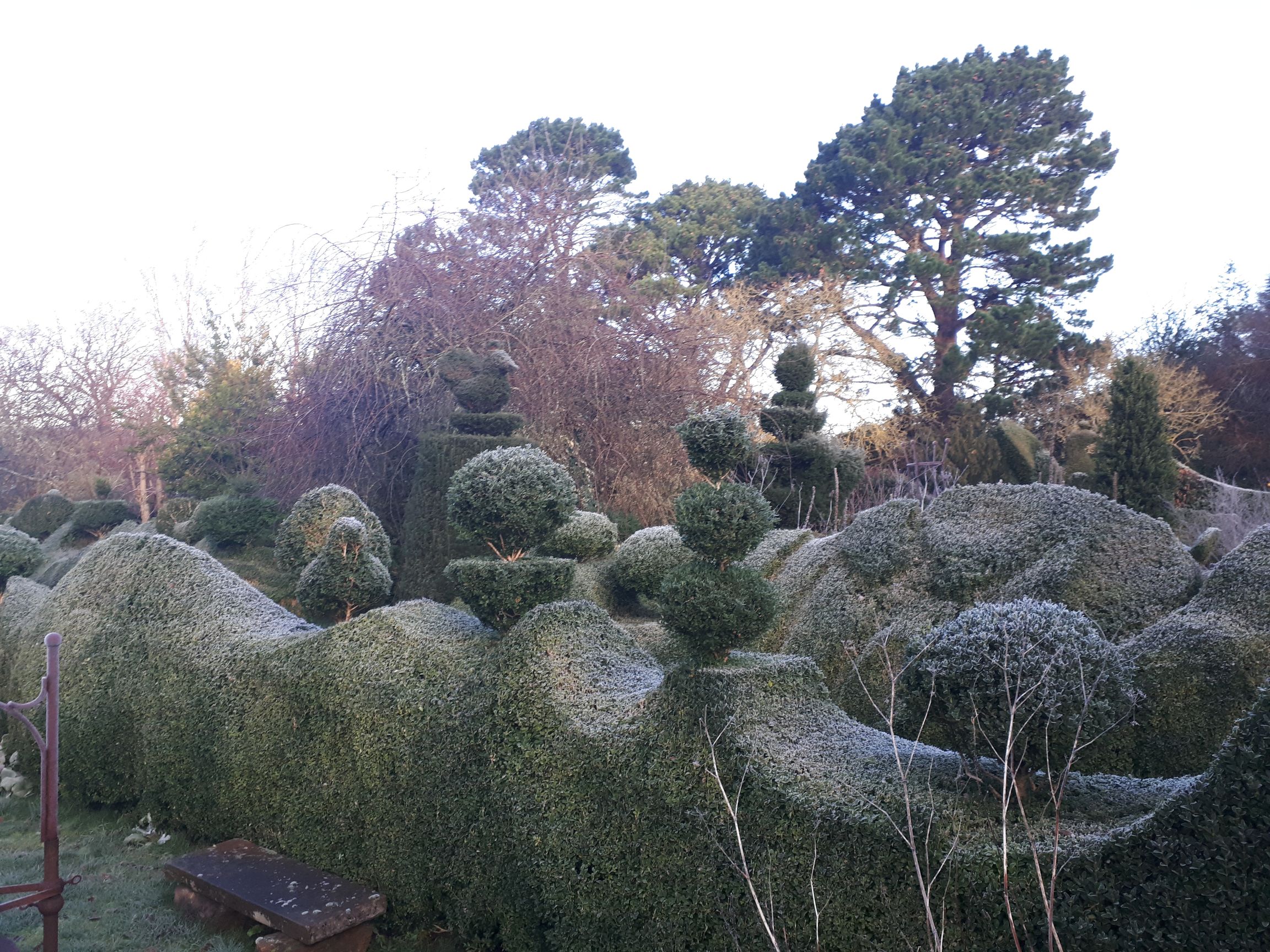 How To Use Topiary In The Garden is my new talk, which I first gave last year via Zoom for the European Boxwood And Topiary Society. Returning to Zoom again, there are two dates available to see and hear the talk: March 16th – Book your ticket here April 6th – Book your ticket here The talk is great fun, perfect for keen gardeners or people who want to know how to improve their garden with hedges and architectural plants. How To Use Topiary In The Garden looks at how to move away from the idea topiary is twee or old-fashioned, …