THE MODERN MINT BLOG
We had never heard of nor come across Azara until this week, when we were asked to prune one that had turned into a small tree.
Not an elegant shrub, even when pruned hard it still looked as if it wasn't sure what size it was really supposed to be – large shrub or a small tree…?  Unsure why it had been planted until told, with no doubts whatsoever, it happens to have flowers that the bees ABSOLUTELY ADORE!
Aah, so then…. Azara is a plant worth planting.
Because of its slight lack of grace, perhaps substitute it in place of a Forsythia in the garden – tucked away somewhere down the bottom, in a corner. It will be better value for the honeybee, have a better leaf too, and instead of being looked down upon by garden snobs the way Forsythia is, you can say to them – "oh, don't you know this shrub? Really? You don't know this one? Oh dear…."
Azara at the bottom of your garden will give you the gardening bragging rights amongst your neighbours or fellow garden club members, because they may well not know it either. (Sadly though, being that patronising to someone will make you look like a pleb too….)
Planting Azara will also get you in with your local beekeepers, who will appreciate what you are doing for the honeybee. Getting in with a beekeeper is recommended, as pots of honey may end up coming your way for being such a lovely, bee friendly gardener.
That is not to be sniffed at!
Ursula Buchan tells us how to grow Azara here. It is dead easy.
We have a few other shrubs you might like to try in your garden, that will definitely help the bees – escallonia is one, phillyrea another.
Cotoneaster is one more shrub that is very good at looking after itself, and adored by the bees….
Finally, have some ground elder that is flowering at the moment? We have spotted honeybees on this pernicious weed. So maybe it is not all bad?
June 11 th 2017
Aug05
I will be bringing a show about gardening to the Faversham Fringe on Wednesday, August 28th at 8.30pm. More details and tickets here – Faversham Fringe, The Grinning Gardener.
Jun30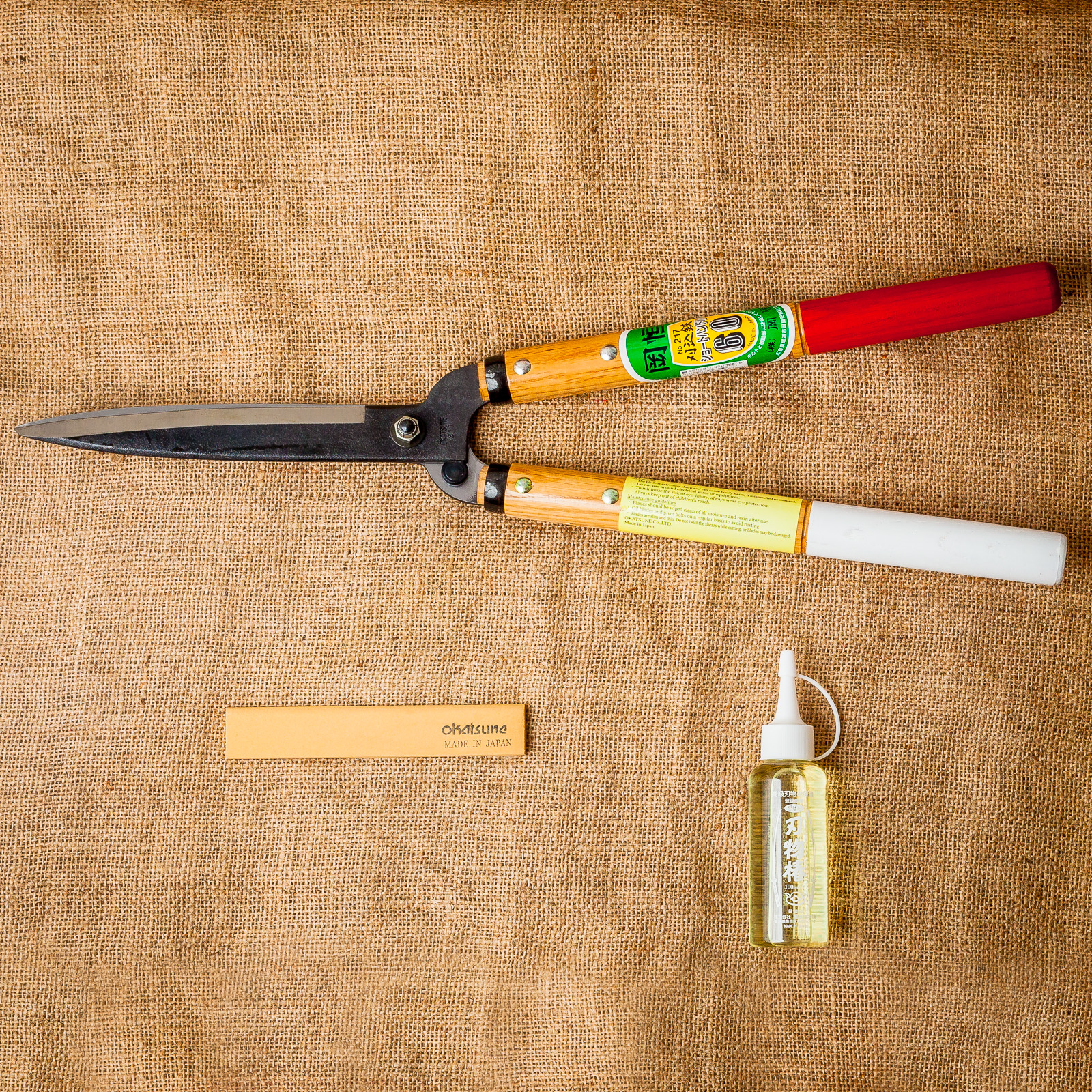 I recently wrote a piece for Topiarius magazine, the flagship publication of the European Boxwood & Topiary Society – of which Modern Mint is both a member and big supporter. Check out the EBTS here. They frequently run courses and talks too, so worth keeping an eye on. Below is the piece I wrote about the tools I use when making topiary and pruning trees…. Darren's Piece In Topiarius Magazine I use Okatsune Secateurs, which I started pruning with when working on a large orchard in Hampshire. My Felco's were too difficult to open with cold hands, but the chunky …
May20
Just inc are you are free in the following dates in June, you can visit my mentor Charlotte Molesworth's topiary garden… Check out the dates the garden is open here. And you can of course join both Charlotte and I for a topiary workshop in the garden in July, as well as September. Hope to see you there!