THE MODERN MINT BLOG
I recently wrote a piece for Topiarius magazine, the flagship publication of the European Boxwood & Topiary Society – of which Modern Mint is both a member and big supporter.
Check out the EBTS here. They frequently run courses and talks too, so worth keeping an eye on.
Below is the piece I wrote about the tools I use when making topiary and pruning trees….
Darren's Piece In Topiarius Magazine
I use Okatsune Secateurs, which I started pruning with when working on a large orchard in Hampshire.
My Felco's were too difficult to open with cold hands, but the chunky clasp at the bottom of the Okatsune, with their iconic red and white handles, made them a practical replacement. The steel is strong and the action channelled towards the cutting blades. They are my everyday secateurs.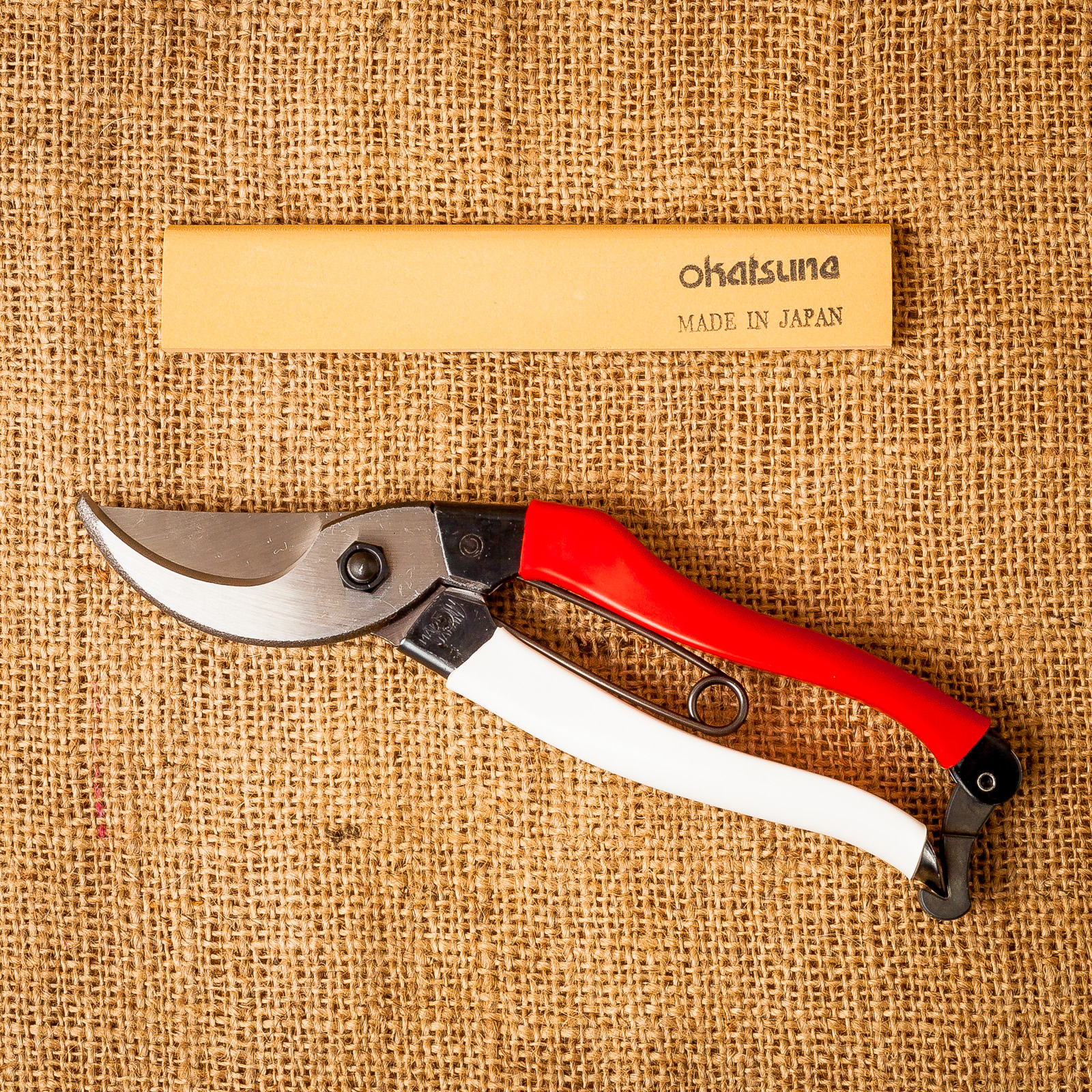 Newly hooked on Japanese tools, I bought the Okatsune shears and the soft whetstone to keep it sharp. I love the balance of the 21″s, the blade length allowing for a smooth and rapid flow as you clip, the handles light and strong.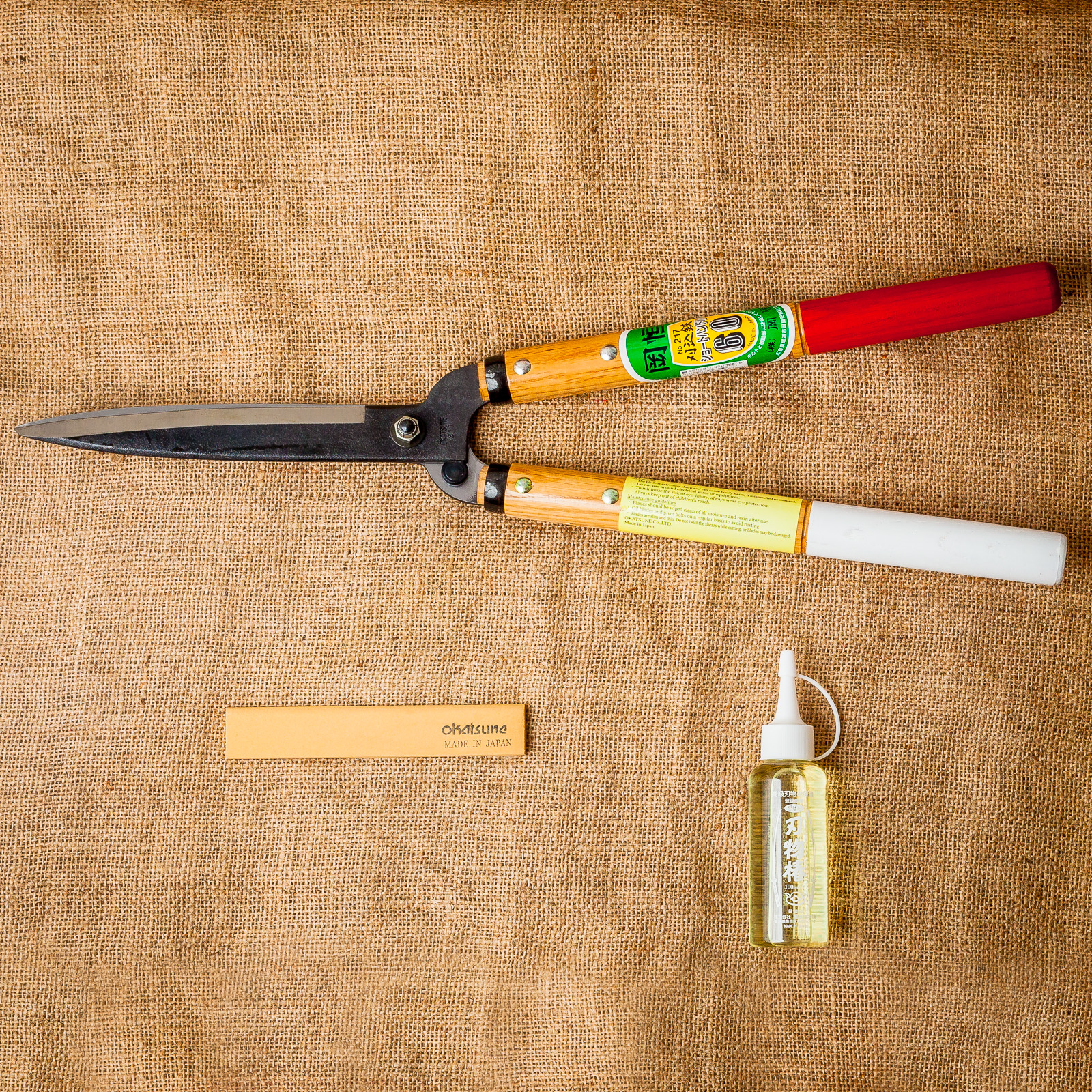 Tobisho make the 'Barracuda' topiary clippers I use.
I hated most hand clippers; too clunky, too stiff, too blunt, too painful to use for longer than five minutes. Handmade, these clippers are worth the outlay, so sharp and tough they make the work fun and allow you to focus on adding detail to the topiary piece you are making.
My indefensible purchase are the Tobisho shears with curved blades. Imagine two samurai swords, just bolted together. A weapon for making organic shapes! You don't need them and you can only really use them on boxwood.
But I bought them because they are thrilling to use, so light and sharp and shiny. They seem able to slice the air. A foolish purchase. Yet as I write this, I catch myself smiling thinking about them. Roll on the boxwood season….
If You Have A Plant You Need Pruning…
Get in touch and see if I can help you.
I happily clip hedges into interesting shapes, sculpt shrubs, make topiaries, prune roses, wisteria and fruit trees.
Don't let a plant in your garden go to waste. Make it architectural and interesting by pruning it with an eye for the detail.
And of course, make sure you use some decent tools whilst you make it. They will help save you time and make pruning a joy.
Check out more pruning tools here.
June 30 th 2019
Sep29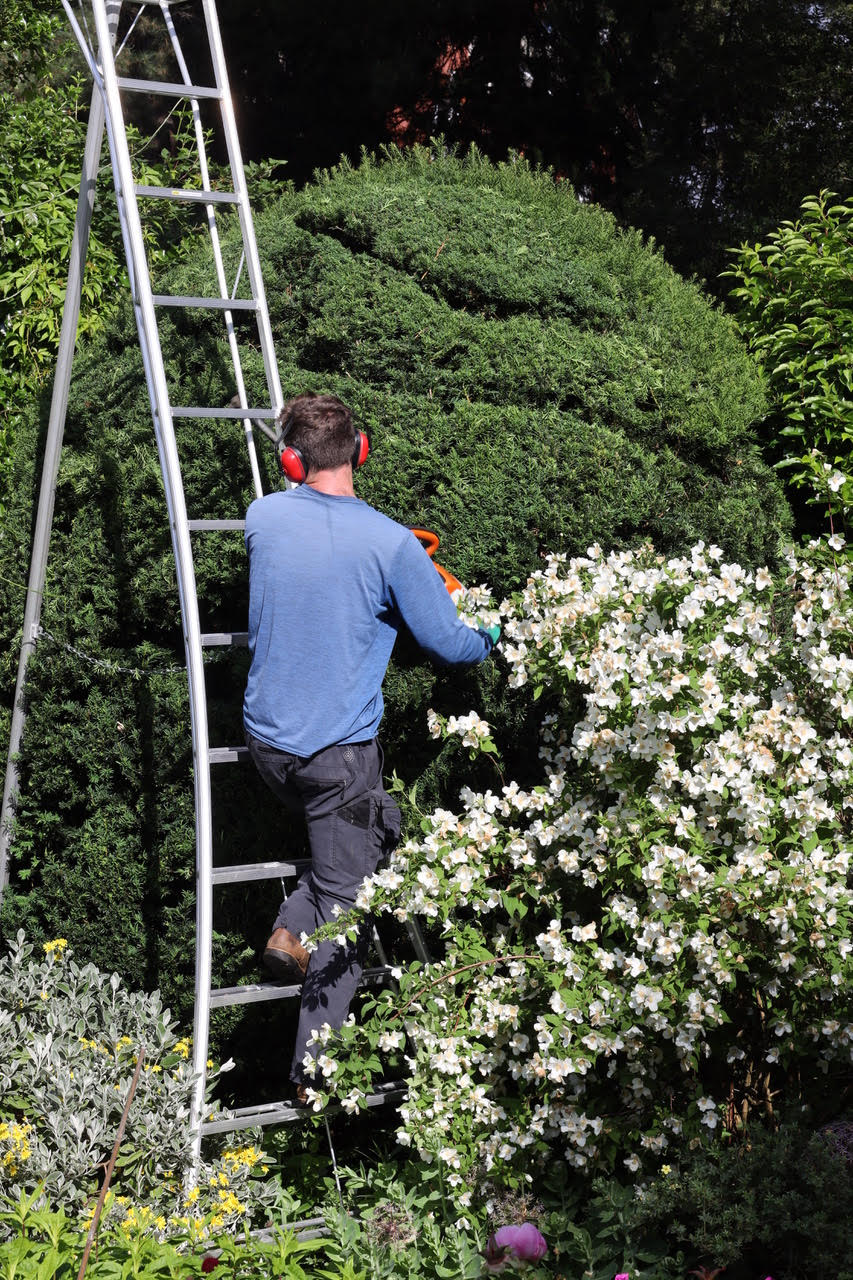 Making a new topiary out of the large, dull facade of a Taxus blob… My work was to change it up from a 'jelly drop' shape and give it texture, open it out and let the light through, and make it a sculptural feature in the background of the garden in summer… yet a major part of the garden in winter. A few more years before it becomes something special, but there was far more leaf and growth inside the plant than I thought and so it will not take too long for it to gain in character and become …
Sep27
Two weeks ago I was invited to teach topiary at the garden of Griselda Kerr, the author of The Apprehensive Gardener. I love teaching and sharing skills, but I was placed on the spot in the afternoon and asked to show how I would make a new topiary from an existing shrub. So below is a speeded-up video of me creating a cloud-pruned topiary from an old boxwood tree. I particularly love the ending when the class get involved….! See the video here. One hour was all it took, and though it needed a little tidying-up, it was made by …
Sep27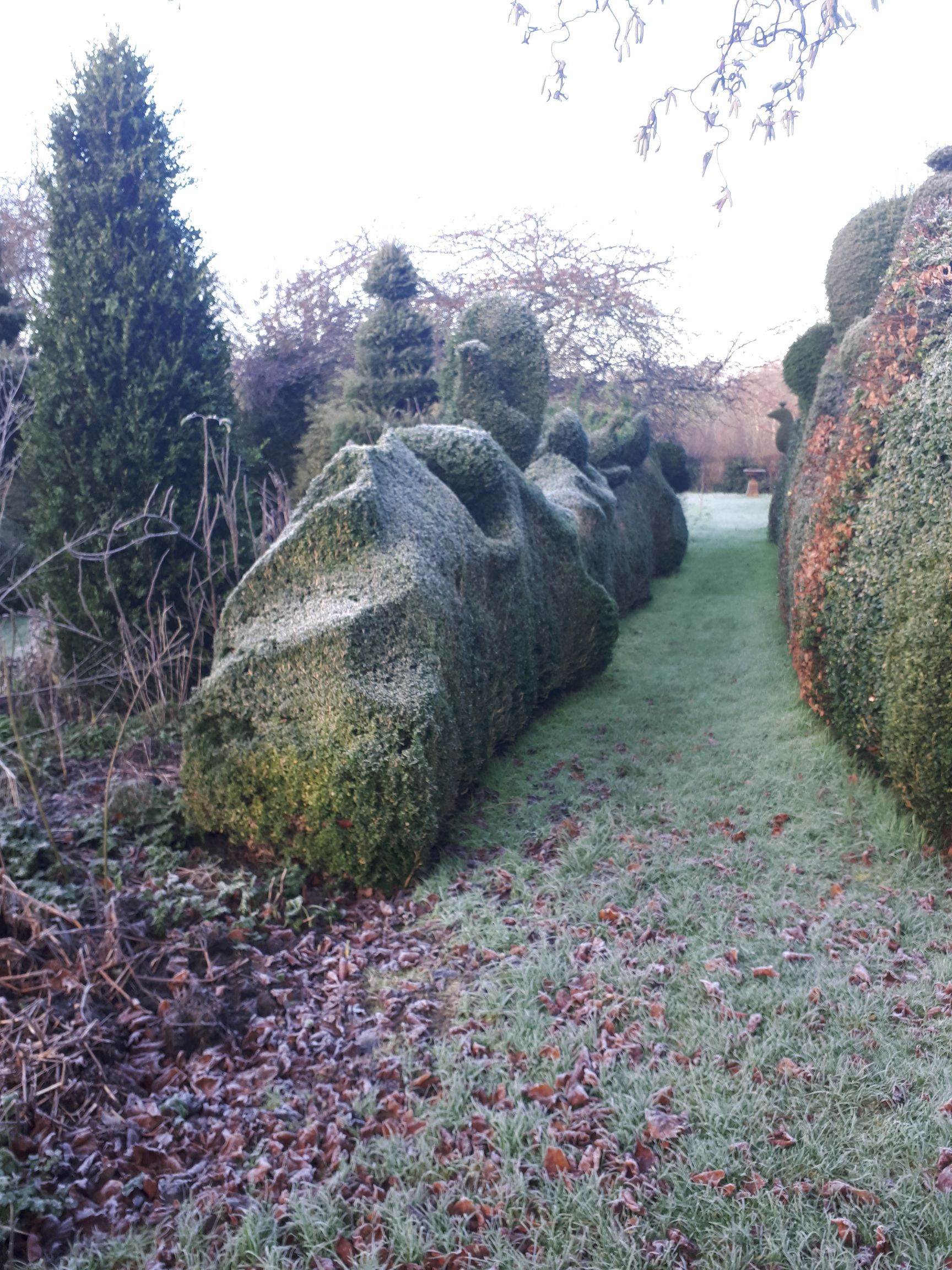 Charlotte Molesworth, my topiary mentor, and I are running our popular topiary workshop again in 2022. You can email me for details – or go here for information, your ticket and to find out about dates. Book A Spot On A Topiary Workshop, September 2022