THE MODERN MINT BLOG
The great writers have a wide range about their work. They will go from a tragic scene to a comedic scene, melodrama to vulgarity, realism to fantasy…and tie it all together, make it seem as if this width of styles fits together seamlessly and simply…because it does. It gets described as 'their' style.
Would you strive for the same in your garden?
This is not easy to do, it takes a lot of experience, and practise. It takes guts to try it. To be bold!
Beth Chatto is an example of someone who did this.
She drew on what she knew and she went for it in her garden in Essex. She explains there were failings, plants that didn't take straight away, that disappeared or sulked. But she stepped up and tried it, and the garden is truly impressive, giving no idea that anything went wrong. When meandering through it, you sense you are in capable hands.
The story she writes switches easily and confidently from tone to tone, doing what the great writers do.
The gravel garden developed from the old car park. On a calm, sunny day the heat reflects back from the earth, the oils in the drought loving flowers are released and the pathways are encroached by plants edging their way forwards. It is compelling, almost a wander into a world we didn't think possible. Heads of flowers seem to be enlarged or stems enlongated as they deal with the lack of water, yet it has elements we recognise and enjoy the familiarity of like lavender, sage and verbena. Atmosphere is everything, and the gravel garden is the pacy set-piece to open the story and hook the audience.
In the water garden are plants to marvel at – the absurdly large bog plants, the brazen stems of the dogwoods and the roots of the swamp cypress stretching up and out of the water. These preposterous plants are a reason to smile, a way to mix the ludicrous with the appropriate.
The scree garden is a cute oddity. Small, with a cloistered feel, it makes the viewer pause, look closely at what is growing. It is not as dramatic as the wet and dry gardens but presents itself clearly, almost a monologue to the onlooker about what these plants are and what they can do. An answer to the question it posed itself, or, if you like, the sweet cherry placed upon the top of the cake.
The woodland lends a peaceful heart to the story, the reader being asked to enjoy a subtler atmosphere, a more understated flower prescence. It can be a difficult one to sell to people uninterested in gardening. What are they looking at? What are they supposed to enjoy? Nothing is screaming out, nothing is as vibrant or colourful as what has come before. Herein lies its power. It contrasts with the rest of the garden and allows you the experience of a different world, a tool for comparison and prompter of questions. It is probably the part of the garden to cherish the most.
The juxtaposition, the playfulness in mood between each garden is strung together by Beth Chatto's organisation of the planting, and occasional glimpses of the surrounding Essex countryside. There is balance within these disparate elements and it is what all the great writers have managed. To tell a story in their own style.
Something to attempt in your own garden.
One of the best books by Beth Chatto, do read it…
January 26 th 2014
Jun10
Brought By Bike is an excellent website I found last month, where businesses offer their services by (of course) bicycle. Modern Mint and my topiary work is now live on the site offering my topiary services, via bike, to the following two postcodes – CM1 CM2 Now I can imagine I will need to borrow a ladder should anyone have a larger shrub, but most town gardens in the Chelmsford area have a need not just for privacy but to let light into the house… so a balance must be struck when shaping hedges and shrubs to cover both needs. …
May10
Transforming Topiary – a video made for the European Boxwood And Topiary Society by Charlotte Molesworth and I, in her garden. We take a dog topiary and work out how to update it, turning it into a bird. Worth a watch I think, and hopefully useful to you! You can see more of my clipping on the topiary page. Or read my Spring 2021 Topiary Provocation here.
Apr28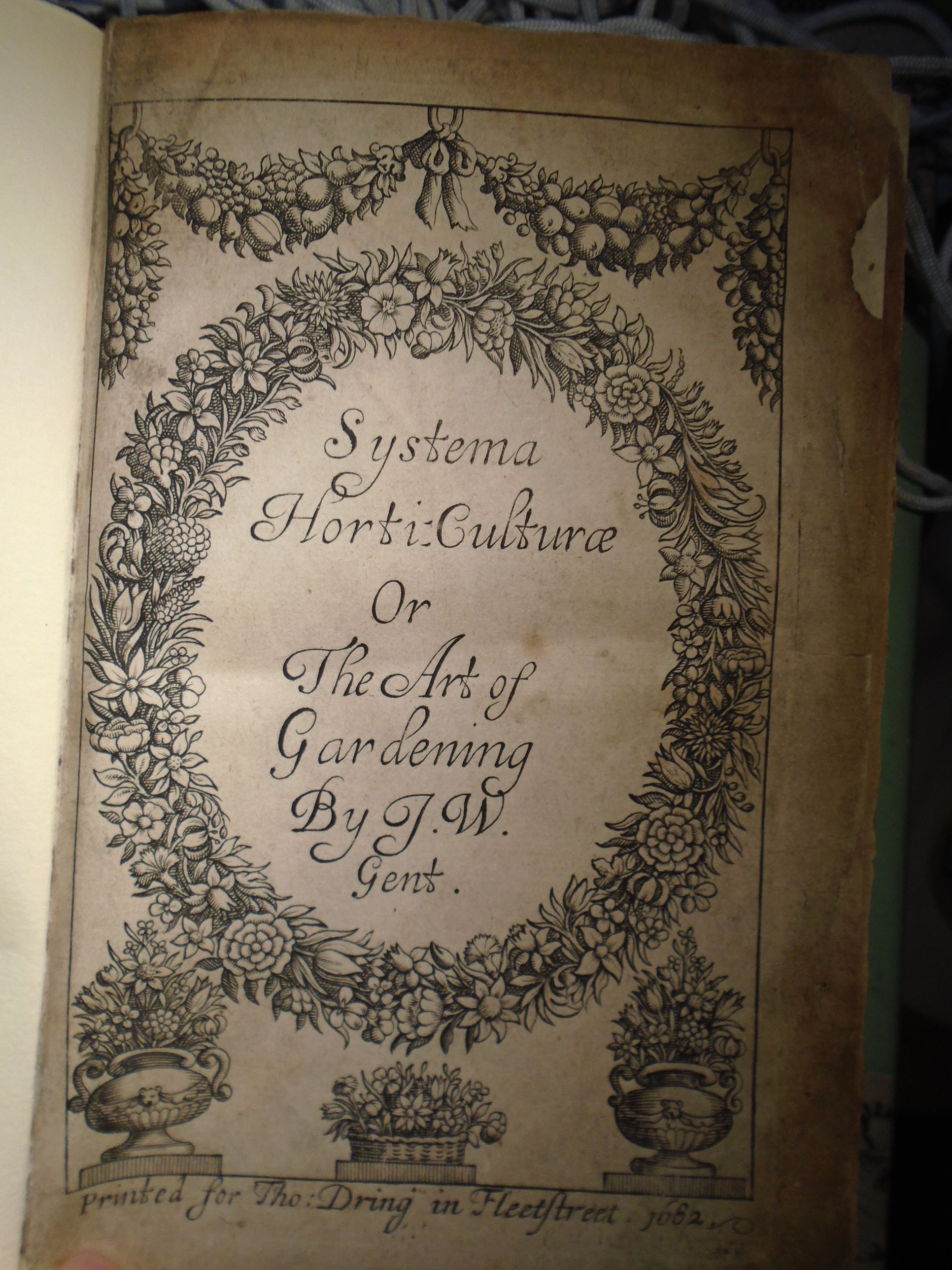 Phillyrea is one of my favourite plants for topiary. I have been using it for quite a few years as a specimen shrub, mostly due to the fact it clips well and has a tough habit – all good characteristics for a topiary plant. It also has a  reputation for being an excellent nectar source for bees… Read more about Phillyrea here. Mentioning this to Malcolm Thicke, a market garden historian and writer, he sent me a some photos of topiary and phillyrea mentioned by John Worlidge in Systema Horticulturae from 1682…. incredible! He also mentioned to me that in …