THE MODERN MINT BLOG
I get asked this a lot.
"Why do young people not garden? How come we cannot get younger people to come and inject new life into our garden club?"
I believe the answer is a simple one.
They don't have the space. Houses are getting smaller, land per square metre is expensive and most new developments seem to put more and more living spaces into land that use to be used as a garden.
Learning to garden is about being practical. Try something, see what works, fail, try again the next season. If you don't have the space, you will never get the chance to try. This for me is the biggest and simplest reason for young people not getting into gardening.
They have no gardens to practise on.
Why are the All Blacks such a good rugby side? Because their is a history of the game drenched into the Kiwi culture. Space is made for it (there is a lot of land to use after all!) and each generation passes on its passion for the game. This constant wave of rugby understanding (whether good or bad) gets the game into he conscious and subconscious minds of the young. They know rugby, whether they eventually like it or not.
Why do so many children play with iPhones or other mobiles? Because every single parent has one, and uses it throughout the day. It once again diffuses its culture into the minds of those who are learning and growing.
Growing up, we had what I would consider to be an average garden for most people. Space to kick a football around, climb the apple tree, play with the dog. Now a garden that size would be considered enormous, on newer estates.
I really found my gardening skills grew, as did my passion, when I became an apprentice gardener to a lad who gardened 30 acres of land and had to grow vegetables, fruits in the orchard, maintain herbaceous borders, mow lawns and generally make sure the estate was looking great.
The space was there, as was the sheer weight of different skills needed, that forced me to get better at gardening. I could afford to test things out (plants, techniques, timings of jobs) knowing I had the resources and help around me to make it better if it really didn't work out. I learnt a lot, fast. I had the space to grow into the challenge.
My passion grew as my skills are forced to.
People can certainly love gardening, watching it on the TV or seeing inspiring programmes on Youtube…
(Just check out the Luis Barragan section from around 9 minutes or so in….)
But when those people only have a window box to garden in, how can they really gain the skills they need to transform the people around them? Or the next generation?
We are eroding our gardening culture because the space we have is not allowing people to learn what they need to learn, on the job, for better or worse.
Make our gardens a space we can garden in, with a variety of plants and elements, and you will see people garden and grow their passion.
Then you will see an influx in young people going to garden clubs, because they will be hungry to know more.
December 3 rd 2018
Jun10
Brought By Bike is an excellent website I found last month, where businesses offer their services by (of course) bicycle. Modern Mint and my topiary work is now live on the site offering my topiary services, via bike, to the following two postcodes – CM1 CM2 Now I can imagine I will need to borrow a ladder should anyone have a larger shrub, but most town gardens in the Chelmsford area have a need not just for privacy but to let light into the house… so a balance must be struck when shaping hedges and shrubs to cover both needs. …
May10
Transforming Topiary – a video made for the European Boxwood And Topiary Society by Charlotte Molesworth and I, in her garden. We take a dog topiary and work out how to update it, turning it into a bird. Worth a watch I think, and hopefully useful to you! You can see more of my clipping on the topiary page. Or read my Spring 2021 Topiary Provocation here.
Apr28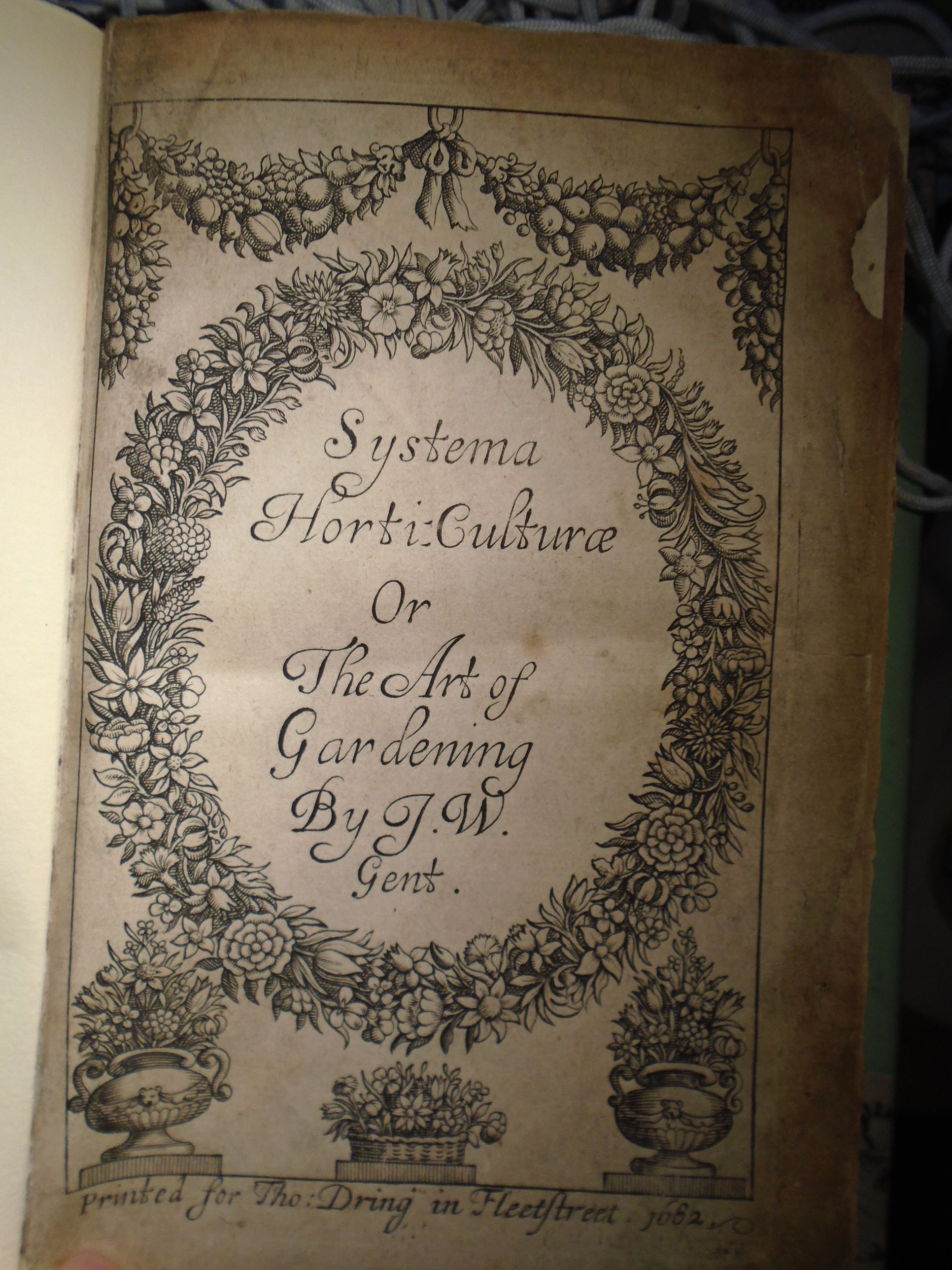 Phillyrea is one of my favourite plants for topiary. I have been using it for quite a few years as a specimen shrub, mostly due to the fact it clips well and has a tough habit – all good characteristics for a topiary plant. It also has a  reputation for being an excellent nectar source for bees… Read more about Phillyrea here. Mentioning this to Malcolm Thicke, a market garden historian and writer, he sent me a some photos of topiary and phillyrea mentioned by John Worlidge in Systema Horticulturae from 1682…. incredible! He also mentioned to me that in …