THE MODERN MINT BLOG
I saw this a few months back.
Not exactly sure I know what to feel about it:
Cutting during the growing season when birds and other wildlife are nesting.
Having to do this each year, with the high carbon footprint attached to it, when it may be less environmentally damaging to cut down the trees close to the cables and replant more in a better, more open space?
And then of course, there is the use of a freaking helicopter with a freaking rotating blade on a freaking swinging cable being arced around next to live POWER LINES!!!!!!!
I guess you either glory in man's (and I would put money on it being a man that thought to do this) ability to conquer nature with machines.
Or you marvel at the quality of the flying and care taken by the pilot, whilst wondering if it is no more than finding a solution to a problem that could be designed away before the helicopter and the saw are even needed?
My instinct is to look closer at the latter.
For more on my topiary and pruning work, made far more gently with shears and secateurs, visit The Artisans series in the Guardian.
March 19 th 2020
Feb22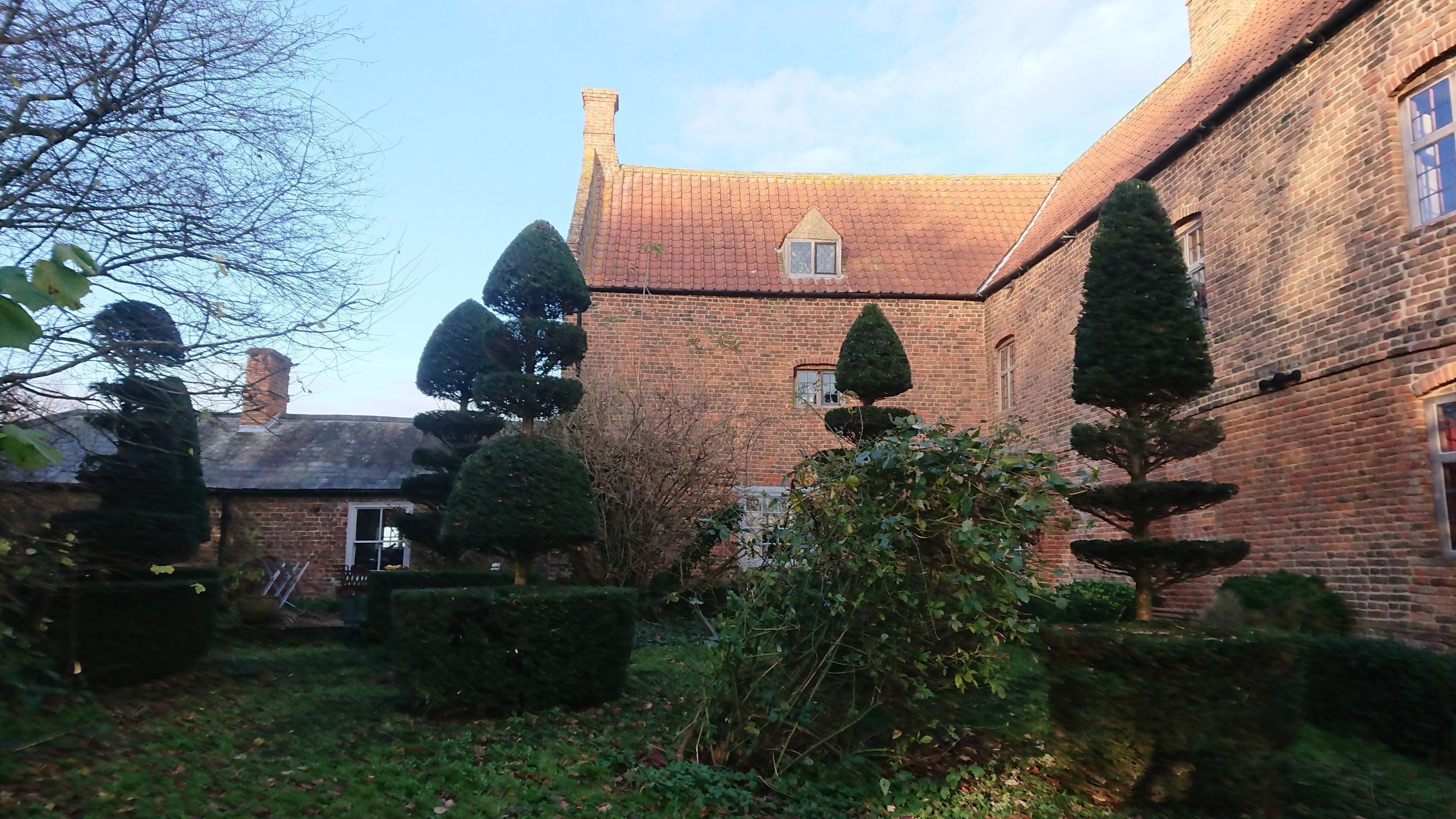 Guanock House needs a trainee topiary artist! Some of you may know it as the first home and garden of designer Arne Maynard, but is now owned and maintained by Michael Coleman and his wife Michelle. They offer meditation workshops and retreats there and it is as beautiful a house and garden as you could wish to visit. They called me in last Autumn to help shape up some of the topiary as it was all getting out of hand, but what it really needs is someone with a steady hand and lots of patience to take over the clipping …
Feb09
Here are some photos of work I have been doing at the garden of Charlotte Molesworth in Kent. Snow and ice brings out the depth of the different planes and angles carved into the boxwood. A garden has to look beautiful in winter – and topiary (green architecture)  helps do that! For more topiary pictures, click here.
Feb05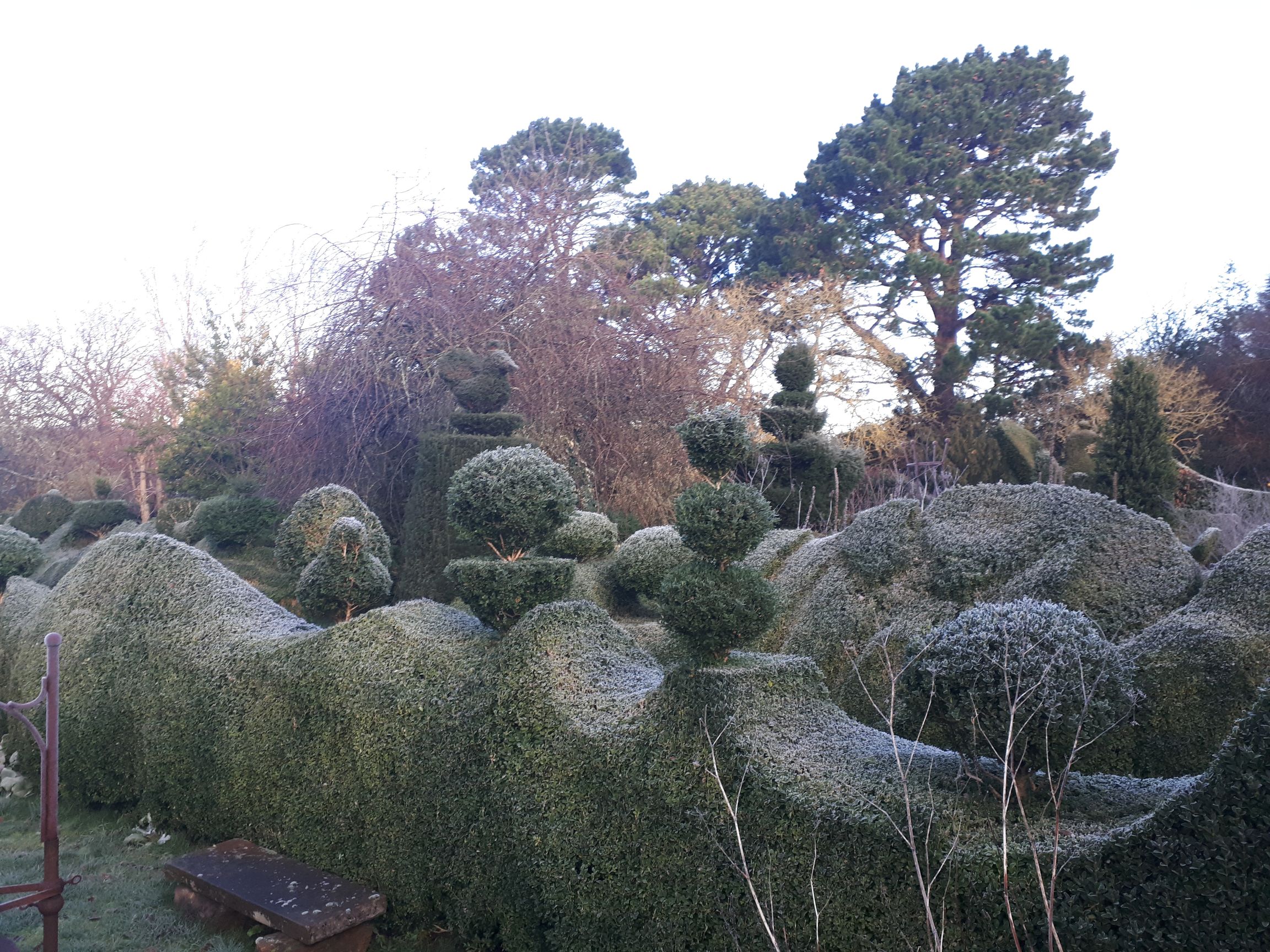 How To Use Topiary In The Garden is my new talk, which I first gave last year via Zoom for the European Boxwood And Topiary Society. Returning to Zoom again, there are two dates available to see and hear the talk: March 16th – Book your ticket here April 6th – Book your ticket here The talk is great fun, perfect for keen gardeners or people who want to know how to improve their garden with hedges and architectural plants. How To Use Topiary In The Garden looks at how to move away from the idea topiary is twee or old-fashioned, …