THE MODERN MINT BLOG
A fantastic programme on the BBC with Wendell Berry.
Listen now to this excellent programme: Wendell Berry, The Natural World
He discusses the importance of our soils, reads an incredibly depressing poem, asks that we create good work by taking responsibility for doing a 'specific something', and explains how, "we are living in an economy that doesn't value nature whatsoever…."
Which ties us in nicely with this report on the BBC today, about the worst offending products on the market for being non-recyclable.
The ridiculous notion suggested in the report that we can place a projector in our fridges, to project an image of a brand of food onto the plain, environmentally friendlier packaging, makes us so mad. We love the Modern Mint branding, 3 simple circles, but there is no way we would want it projected onto a packet.
It is either there, or it isn't. Who cares either way? The important part of your 'brand' is whether you turn up, have values that you uphold, be nice to people and keep promises.
The logo is nothing compared to what you do.
(Mini rant over.)
For more about how important our soils are, and how your garden can become a carbon sink, see this project for the Chelsea Fringe 2017.
May 18 th 2017
Feb22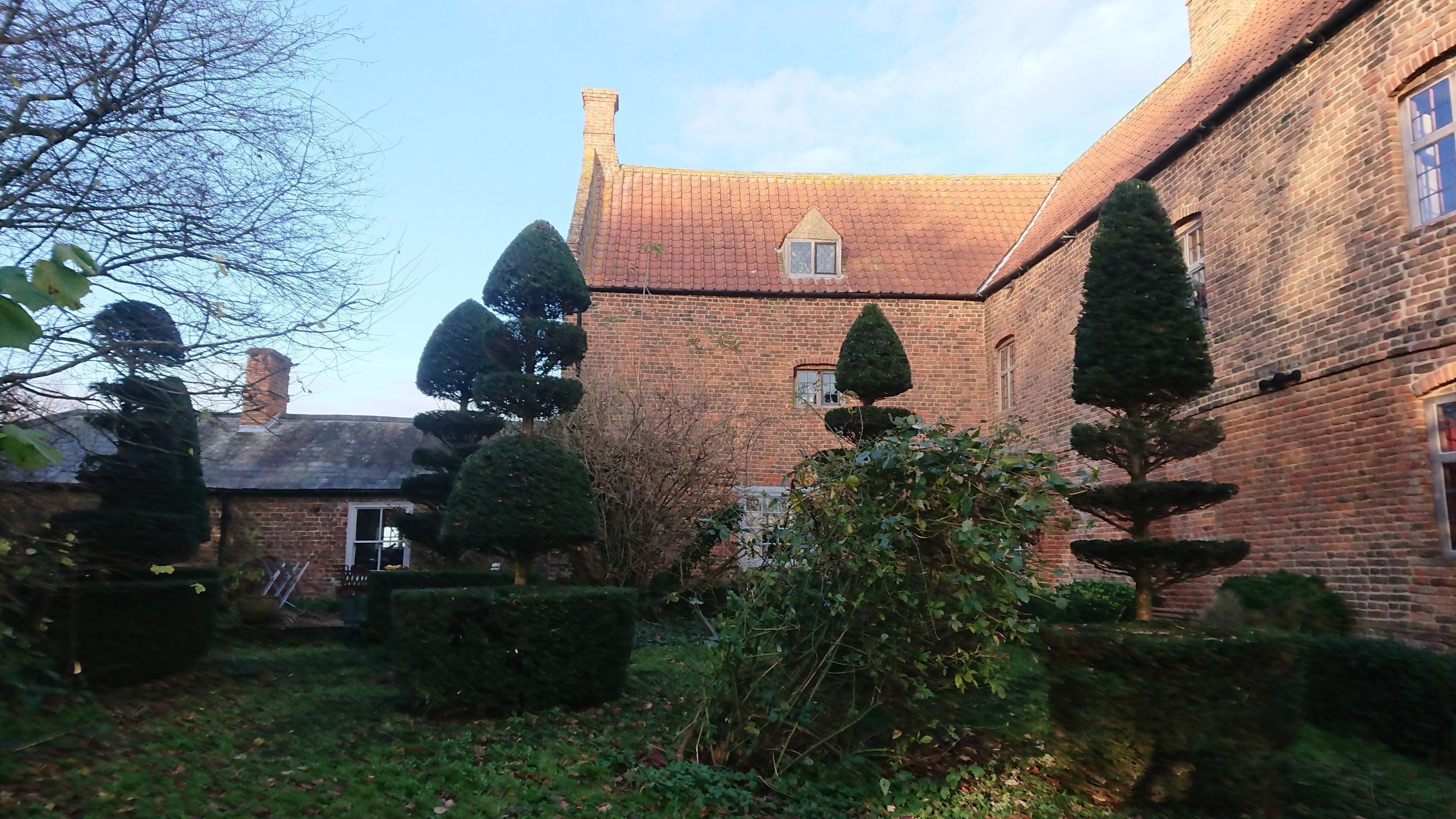 Guanock House needs a trainee topiary artist! Some of you may know it as the first home and garden of designer Arne Maynard, but is now owned and maintained by Michael Coleman and his wife Michelle. They offer meditation workshops and retreats there and it is as beautiful a house and garden as you could wish to visit. They called me in last Autumn to help shape up some of the topiary as it was all getting out of hand, but what it really needs is someone with a steady hand and lots of patience to take over the clipping …
Feb09
Here are some photos of work I have been doing at the garden of Charlotte Molesworth in Kent. Snow and ice brings out the depth of the different planes and angles carved into the boxwood. A garden has to look beautiful in winter – and topiary (green architecture)  helps do that! For more topiary pictures, click here.
Feb01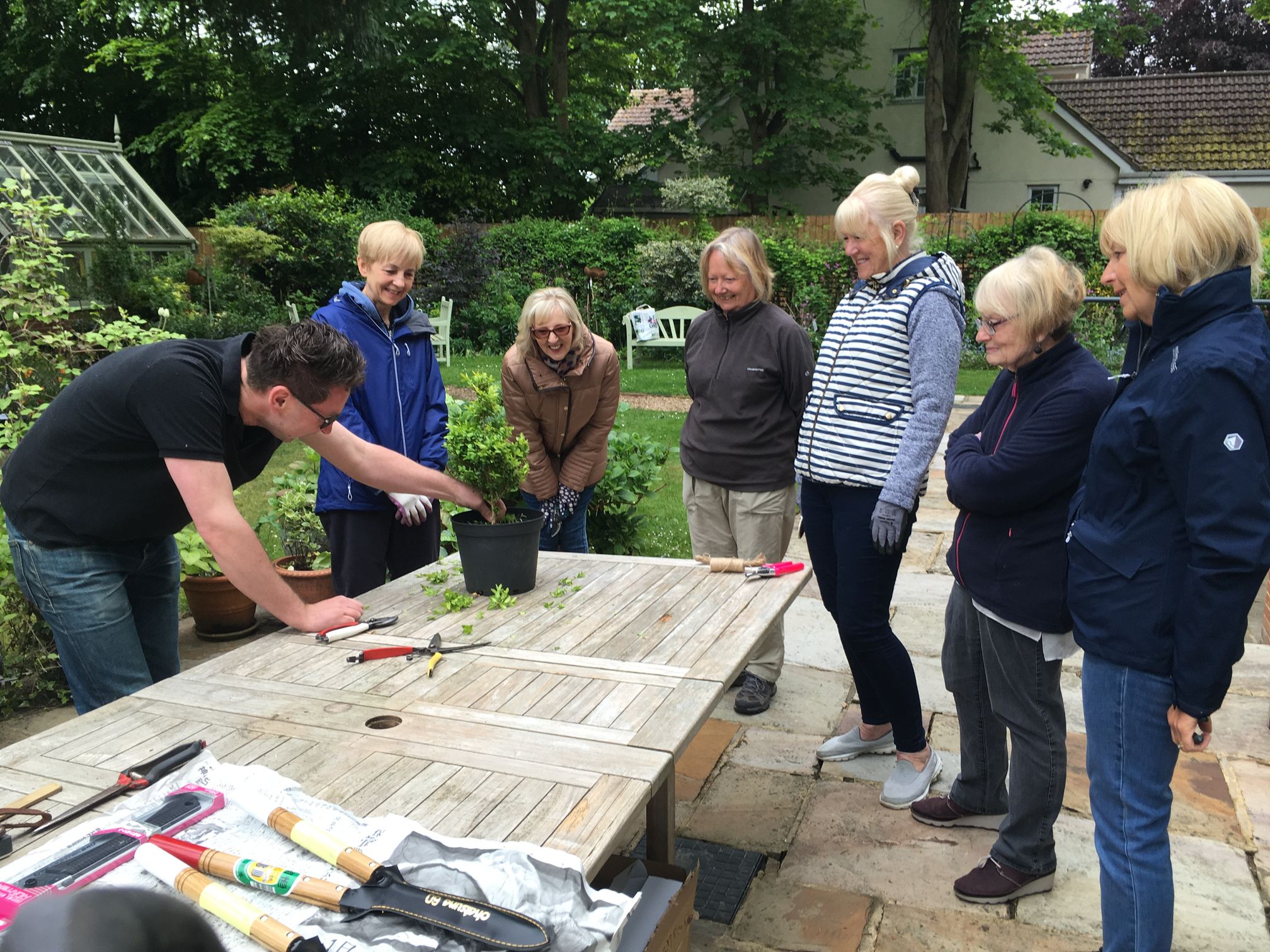 I am an experienced teacher of topiary and pruning, running workshops in the topiary garden of Charlotte Molesworth in Kent, as well as for The English Gardening School and The European Boxwood And Topiary Society. So if you are a keen gardener, a garden club, a group of friends who want to know more or even an absolute beginner who has been bitten by the gardening bug, then do contact me about what you might like to learn. What a laugh we are having in this workshop session I ran for a group of friends in Essex… Many people employ …