THE MODERN MINT BLOG
Alongside garden design Modern Mint also offer tree surgery as a service to our clients. This is a Eucalyptus we removed in a garden near Gidea Park. The client gave us a brilliant testimonial, which you can see in full if you follow the link to our page on the Best of Chelmsford on the website footer.
But here is a snippet of what they said about us…
"The work was done to a high standard and the area left in a very clean state.

I liked the fact that I was able to arrange a free consultation during which I was given several options of what could be done. I felt confident in the advice I was given and it was clear they had a good knowledge of the subject. I also like the fact that during the whole process I always received a response to any queries or concerns I had about the work.

I would recommend Modern Mint and would definitely use them again for any future gardening works big or small."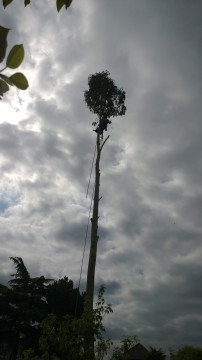 If you have a query about your garden, please do contact us for advice or a quote. We are happy to help you!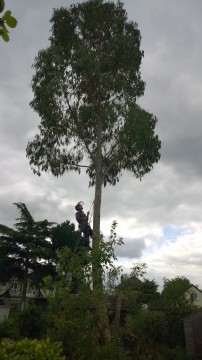 August 11 th 2014
Feb10
There seems to be some underhand shenanigans going on here. Bob Flowerdew is threatening to resign. We face losing the UK's cornerstone organic garden. So please take a look at what is going on via the Facebook group…. go on! Go Now! Save Ryton Organic Gardens!
Feb06
Today we will be looking at Garden Design Trends in 2018. Just so you are in the know about what is cool and what is not cool in the 12 months ahead…. For the past like, million years I have shared my thoughts on what the gardening industry tell us the latest trends are going to be. If you are interested, you can see here the garden design trends for 2017. Or take a peek at my favourite of all the posts I have written – Alternative Garden Design Trends. This is my individual take on what the latest garden design …
Feb06
Well now, this is interesting…. UK Plans 50 Million New Trees in Northern Forest Likely? See the pitfalls? We love the idea and wholeheartedly support as much tree planting as possible. But are seriously doubtful that this is more than a sticking plaster solution to England being so vastly 'under-treed'…. or should that be 'overfelled?' Yet whether this idea happens or not, all we ask is that you please make sure you plant as many trees as you can in your garden!