THE MODERN MINT BLOG
Alongside garden design Modern Mint also offer tree surgery as a service to our clients. This is a Eucalyptus we removed in a garden near Gidea Park. The client gave us a brilliant testimonial, which you can see in full if you follow the link to our page on the Best of Chelmsford on the website footer.
But here is a snippet of what they said about us…
"The work was done to a high standard and the area left in a very clean state.

I liked the fact that I was able to arrange a free consultation during which I was given several options of what could be done. I felt confident in the advice I was given and it was clear they had a good knowledge of the subject. I also like the fact that during the whole process I always received a response to any queries or concerns I had about the work.

I would recommend Modern Mint and would definitely use them again for any future gardening works big or small."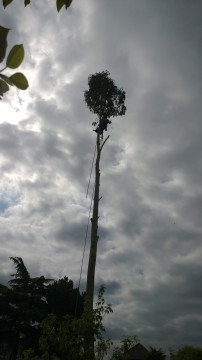 If you have a query about your garden, please do contact us for advice or a quote. We are happy to help you!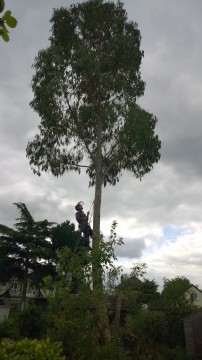 August 11 th 2014
Sep21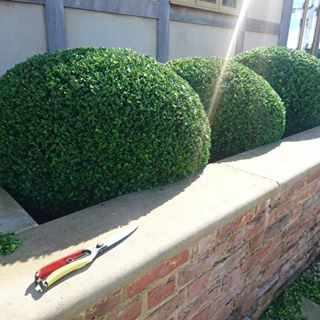 I was asked by the European Boxwood & Topiary Society to help out with answering a common question – How to sharpen your shears? So we spent a fun day making a video, that hopefully will help you make sure you have sharp, shiny blades to do your topiary pruning with. And you can find here more examples of the topiary I make with my sharp blades.
Aug16
You can get a ticket for this new talk I'm giving at the European Boxwood And Topiary Society here – TALK TICKETS It is on the 25th August at 6pm. It should be great fun and I'm very excited to be sharing some recent thoughts about topiary with people – and how it might work in a modern garden.
Jun14
If you have a subscription, you can check out an article about bespoke ideas for your garden in the Telegraph. There are some great crafts people there, so check it out. Click Here To See The Article About my Topiary Work In The Telegraph