THE MODERN MINT BLOG
I am an experienced teacher of topiary and pruning, running workshops in the topiary garden of Charlotte Molesworth in Kent, as well as for The English Gardening School and The European Boxwood And Topiary Society.
So if you are a keen gardener, a garden club, a group of friends who want to know more or even an absolute beginner who has been bitten by the gardening bug, then do contact me about what you might like to learn.
What a laugh we are having in this workshop session I ran for a group of friends in Essex…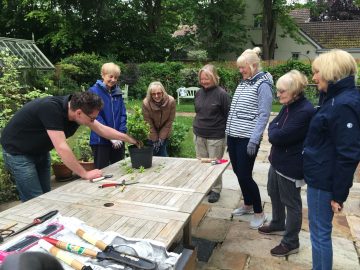 Many people employ me to come in and do the topiary and pruning work for them, but sometimes people don't need me – what they need is a little inspiration, a little help with technique and design. They love their garden, and I for one love to encourage people to take ownership of what they have.
Teaching topiary is about allowing people to develop the instinct and eye for gardening and pruning they need to make the garden into something special, something that feels like it belongs in their home.
So one-to-one, or group teaching, in your own garden, is a perfect solution – you enjoy the time getting to know and understand what you need to do (and can do) whilst learning the foundations of being a good pruner.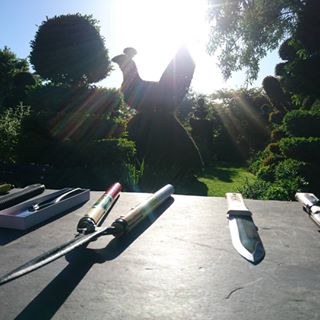 If you think a workshop or some teaching might benefit you and your garden, then please do get in touch with me. Add the following details:
Name
Number
Where you are based
How many people might join – you alone, or in a small group
A general idea of the plants we could prune and practise on
Then I can get back to you and we can work out a plan of action for helping you learn to prune.
February 1 st 2021
Feb22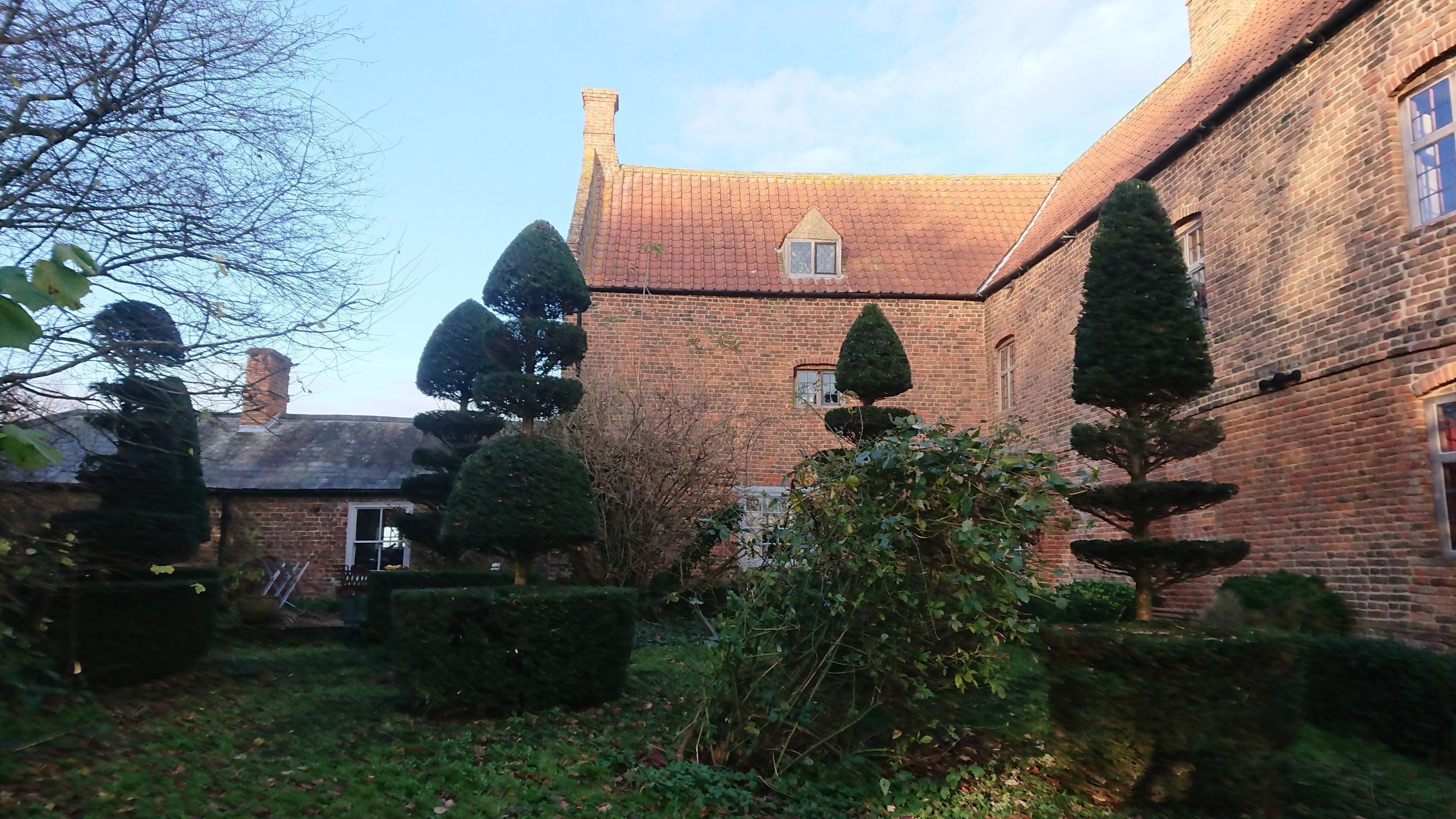 Guanock House needs a trainee topiary artist! Some of you may know it as the first home and garden of designer Arne Maynard, but is now owned and maintained by Michael Coleman and his wife Michelle. They offer meditation workshops and retreats there and it is as beautiful a house and garden as you could wish to visit. They called me in last Autumn to help shape up some of the topiary as it was all getting out of hand, but what it really needs is someone with a steady hand and lots of patience to take over the clipping …
Feb09
Here are some photos of work I have been doing at the garden of Charlotte Molesworth in Kent. Snow and ice brings out the depth of the different planes and angles carved into the boxwood. A garden has to look beautiful in winter – and topiary (green architecture)  helps do that! For more topiary pictures, click here.
Feb01
The tools I recommend? I get asked this a lot, so thought I would write here so people have an easy reference to check over, and then make their own choice. What To Look For In Tools? I recommend tools that are robust, strong, but balanced. They must have great steel too, so that it can be sharpened. This does not mean the most expensive, or the shiniest, but the tools that actually do a great job for you when you are out in the garden clipping. I use to buy cheap tools, my theory being I would just lose …