THE MODERN MINT BLOG
I am running a 'Topiary Provocation' for garden designers, via Zoom, over the next few weeks.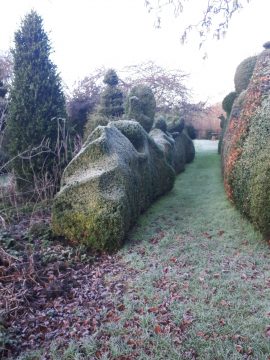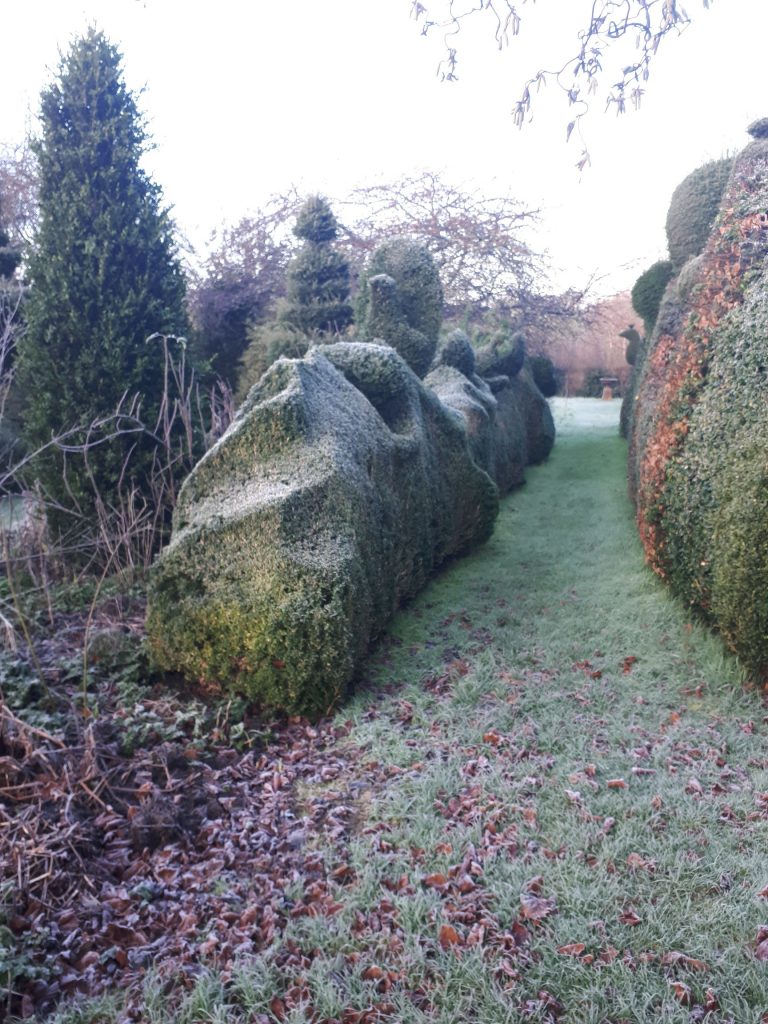 Dates are:
The 'provocation' is for garden designers anywhere in the world, is free to join and will last about 45 minutes.
Places are limited to 12 per session, as I want to make sure we can share ideas about topiary and how it can be used (and managed) in a modern garden – especially if skill level and maintenance time is low.
I hope that I can provoke a discussion around 'green architecture' and the role it plays, whether in capturing carbon, providing havens for wildlife, adding a skeleton to a garden or contrasting weight to the lighter texture of flowers.
I also want to know if there is a trend or leaning towards certain shapes, and what shapes and designs we can begin using in the future.
Finally, we will look at maintenance and the effect of pests and diseases on topiary, especially boxwood…
The 'provocation' should offer up exciting ideas for the use of topiary in modern gardens, and if you are a garden designer then please do book your spot on one of the dates – and I look forward to meeting you.
Darren, Topiary Artist (see some of my work here…)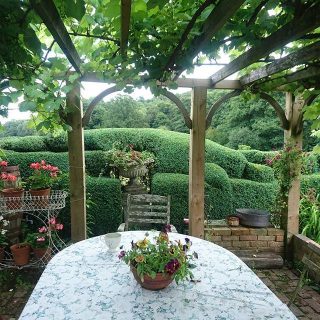 March 15 th 2021
May03
Over the last two years I have been involved with a couple of projects that have ended up being recorded, then placed on Youtube or Instagram. I'm hoping they will be useful to you, so I have decided this morning to pop them together in one handy blog post so that you can bookmark the page and revisit when you need some inspiration for your topiary. See below then, a few videos about topiary I have recently been involved with… Garden Masterclass – Provocations of a Modern Topiarist Transforming Topiary Topiary Teacher Put On The Spot https://www.instagram.com/p/CTj-EfOKRL6/ In the above …
May03
Mark Zlotsky is an artist based in New York, and today I just wanted to share his project 'Topiary Tango'. In his introduction to the project he talks of topiary being a forgiving art, which I love and is soooooo true…..! For proof, just take a look at some projects I have made with a sharp pair of shears, a hedgetrimmer and a pruning saw. Do check out Mark Zlotsky's project, because although his interest began by looking at topiary through the prism of architecture and the relationship of one building to another, he touches directly onto a way of …
Apr27
Gardenista, the online magazine about gardens and design, have interviewed me about topiary. The article is called 'Rethinking Topiary: A Garden Tradition Loosened Up' and was published this morning. Written by the excellent garden writer Clare Coulson, I share some thoughts on using deciduous plants, how to clip (name-dropping Anne Lamott and her book on writing at one stage… oh, how I wander off subject sometimes!) and how to improve topiary by what you plant around it. Do take a look at the article in Gardenista. Or for more about my topiary work, check out the topiary page.