THE MODERN MINT BLOG
Topiary Provocation? What is this about?
This spring of 2021 I invited a number of garden designers to a series of meetings via Zoom, to discuss how topiary can be used effectively in modern gardens.
I wanted to discover how both clients and designers felt about topiary, whether it was a part of the garden that got as much thought as, say, the choice of stone for a patio…. and if certain plants and shapes tended to trend in designs or if it truly was a mish-mash of different topiary styles.
The provocation and talks were great fun, the designers engaged and interesting, and a number of ideas came up again and again at each meeting.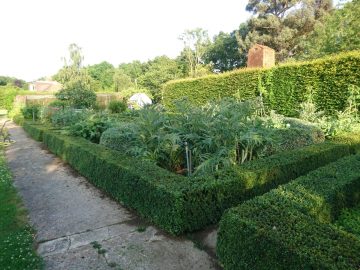 The 'Topiary Provocation' Report
So whether you are a garden designer or just a keen gardener, do please download the Topiary Provocation report from spring 2021.
It is not as good as being there and taking part in the meetings themselves, but it is a pretty close second! You can see what the provocations were, gage the reactions of the garden designers involved and discover a little more about the problems that stop topiary being used as well as it can be in a garden.
There are plenty of solutions too…
Download and read the report here:
Topiary Provocation, Darren Lerigo, Spring 2021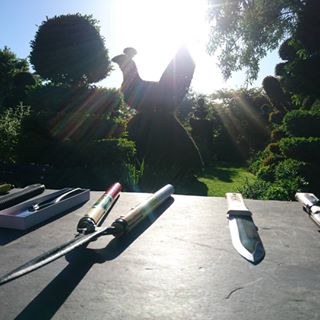 You are more than welcome to send this webpage to other people who may be interested, or put the provocation on your own website. It would be fantastic to have more people see it (and hopefully be inspired by what they read) so please do share it as widely as possible.
If you want to see more of my work, you can take a look at some of the topiary I make here. Or check out some of my topiary tips at The European Boxwood And Topiary Society website.
Though please be aware I do a huge range of work all over the country, both formal or organic in style, but due to needing to keep the gardens private you won't be able to see some of the most interesting topiaries (unless you are invited over to a client's garden for lunch. Then you will get to really enjoy it!)
But keep in mind that topiary can be all manner of interesting shapes and styles.
So do get in touch with me if you need some help, or advice, or to chew over an idea….
April 22 nd 2021
$last_class = " list-blog"?>
May03
Over the last two years I have been involved with a couple of projects that have ended up being recorded, then placed on Youtube or Instagram. I'm hoping they will be useful to you, so I have decided this morning to pop them together in one handy blog post so that you can bookmark the page and revisit when you need some inspiration for your topiary. See below then, a few videos about topiary I have recently been involved with… Garden Masterclass – Provocations of a Modern Topiarist Transforming Topiary Topiary Teacher Put On The Spot https://www.instagram.com/p/CTj-EfOKRL6/ In the above …
$last_class = " list-blog"?>
May03
Mark Zlotsky is an artist based in New York, and today I just wanted to share his project 'Topiary Tango'. In his introduction to the project he talks of topiary being a forgiving art, which I love and is soooooo true…..! For proof, just take a look at some projects I have made with a sharp pair of shears, a hedgetrimmer and a pruning saw. Do check out Mark Zlotsky's project, because although his interest began by looking at topiary through the prism of architecture and the relationship of one building to another, he touches directly onto a way of …
$last_class = " list-blog"?>
Apr27
Gardenista, the online magazine about gardens and design, have interviewed me about topiary. The article is called 'Rethinking Topiary: A Garden Tradition Loosened Up' and was published this morning. Written by the excellent garden writer Clare Coulson, I share some thoughts on using deciduous plants, how to clip (name-dropping Anne Lamott and her book on writing at one stage… oh, how I wander off subject sometimes!) and how to improve topiary by what you plant around it. Do take a look at the article in Gardenista. Or for more about my topiary work, check out the topiary page.