THE MODERN MINT BLOG
If you are a garden designer in need of some topiary for a project, please do get in touch here at Modern Mint.
Darren has been pruning trees and hedges for 18 years. Charlotte has been a topiary artist (and is the best you will find) for well over 3 decades. 
We are happy to help you design a topiary, provide ideas or feedback for an existing piece, maintain a sculpture to the highest standard or advise on the health and management of the plants.
We work all over the UK and into Europe.
Often we are asked to prune and sculpt in boxwood or yew, but are equally at home working with deciduous plants. Also don't forget that heavy set evergreen shrubs, like camellias for example, can be made a feature of the garden through judicious cutting in the just the right places.
Giving these shrubs air, light and a feeling of transparency is all part of the topiary arts.
You can see a recent interview we gave to the Guardian, with photos, here – Cutting Hedge Technology.
Or please do contact us now to talk through your project.
Many thanks!
Darren and Charlotte
August 9 th 2018
Aug05
I will be bringing a show about gardening to the Faversham Fringe on Wednesday, August 28th at 8.30pm. More details and tickets here – Faversham Fringe, The Grinning Gardener.
Jun30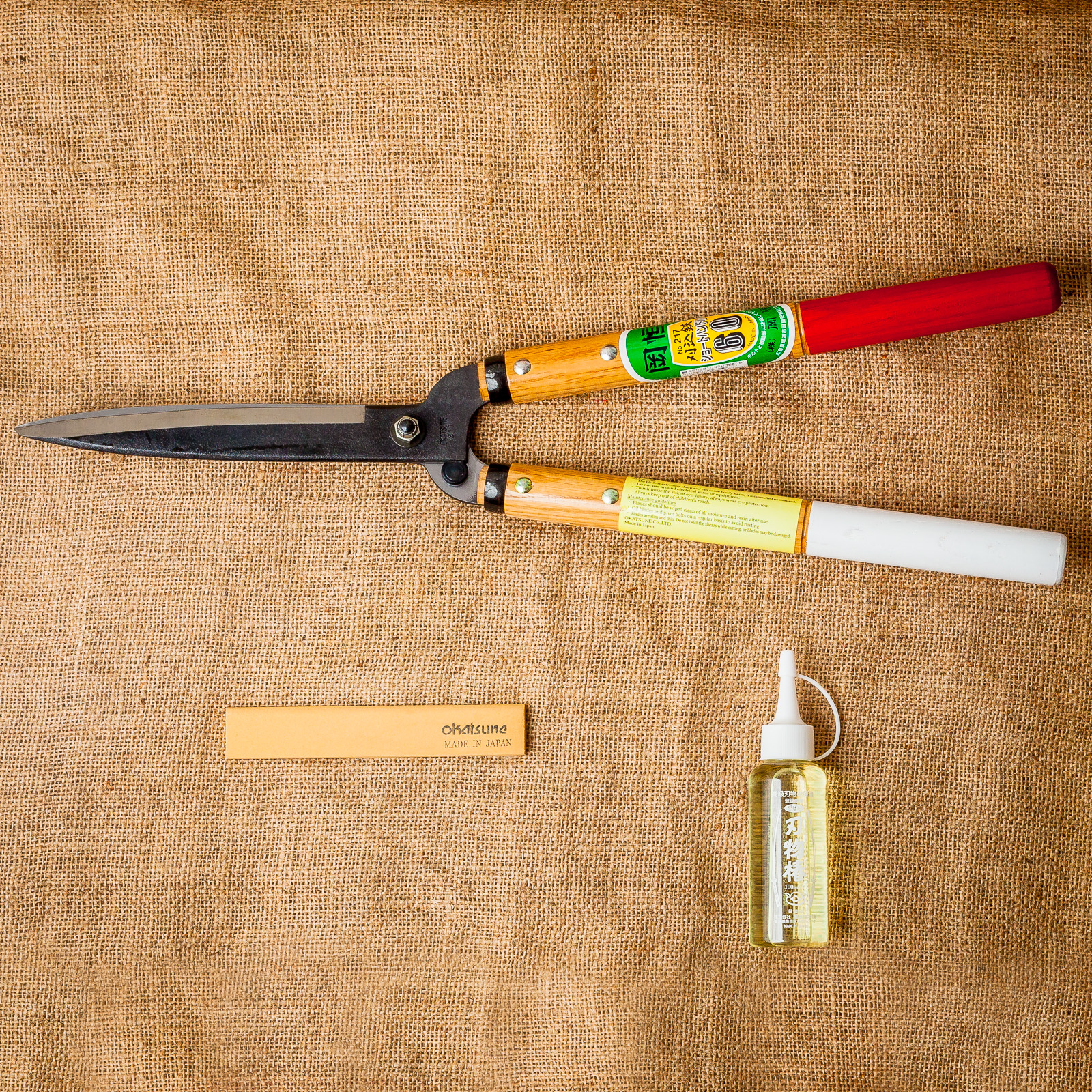 I recently wrote a piece for Topiarius magazine, the flagship publication of the European Boxwood & Topiary Society – of which Modern Mint is both a member and big supporter. Check out the EBTS here. They frequently run courses and talks too, so worth keeping an eye on. Below is the piece I wrote about the tools I use when making topiary and pruning trees…. Darren's Piece In Topiarius Magazine I use Okatsune Secateurs, which I started pruning with when working on a large orchard in Hampshire. My Felco's were too difficult to open with cold hands, but the chunky …
May20
Just inc are you are free in the following dates in June, you can visit my mentor Charlotte Molesworth's topiary garden… Check out the dates the garden is open here. And you can of course join both Charlotte and I for a topiary workshop in the garden in July, as well as September. Hope to see you there!