THE MODERN MINT BLOG
We are sorry to say there has been a price increase in our copper tools.
These incredible tools/works of art are handmade in Europe and since we have left the EU the unfavourable exchange rate no longer allows us to absorb increased costs from production.
This comes at the same time that the tools are gaining huge popularity worldwide (hurray for sensible folk who want to garden with great tools that last a lifetime, rather than throwaway rubbish!) and the foundry are struggling to keep up with demand.
For example, only one person does the brazing on the large copper tools (he doesn't trust anyone else to do as good a job!) and parts for the Nunki weeder, our favourite hand held hoe, are running low meaning there is a shortage of these wonderful tools too.
The price increase post-Brexit is small but we hope you understand it is no longer possible to keep them at such a great low price. We hope you will still find this new cost excellent value, as we want you to buy and use these tools for a long long time – copper tools are the best!
August 6 th 2016
Aug05
I will be bringing a show about gardening to the Faversham Fringe on Wednesday, August 28th at 8.30pm. More details and tickets here – Faversham Fringe, The Grinning Gardener.
Jun30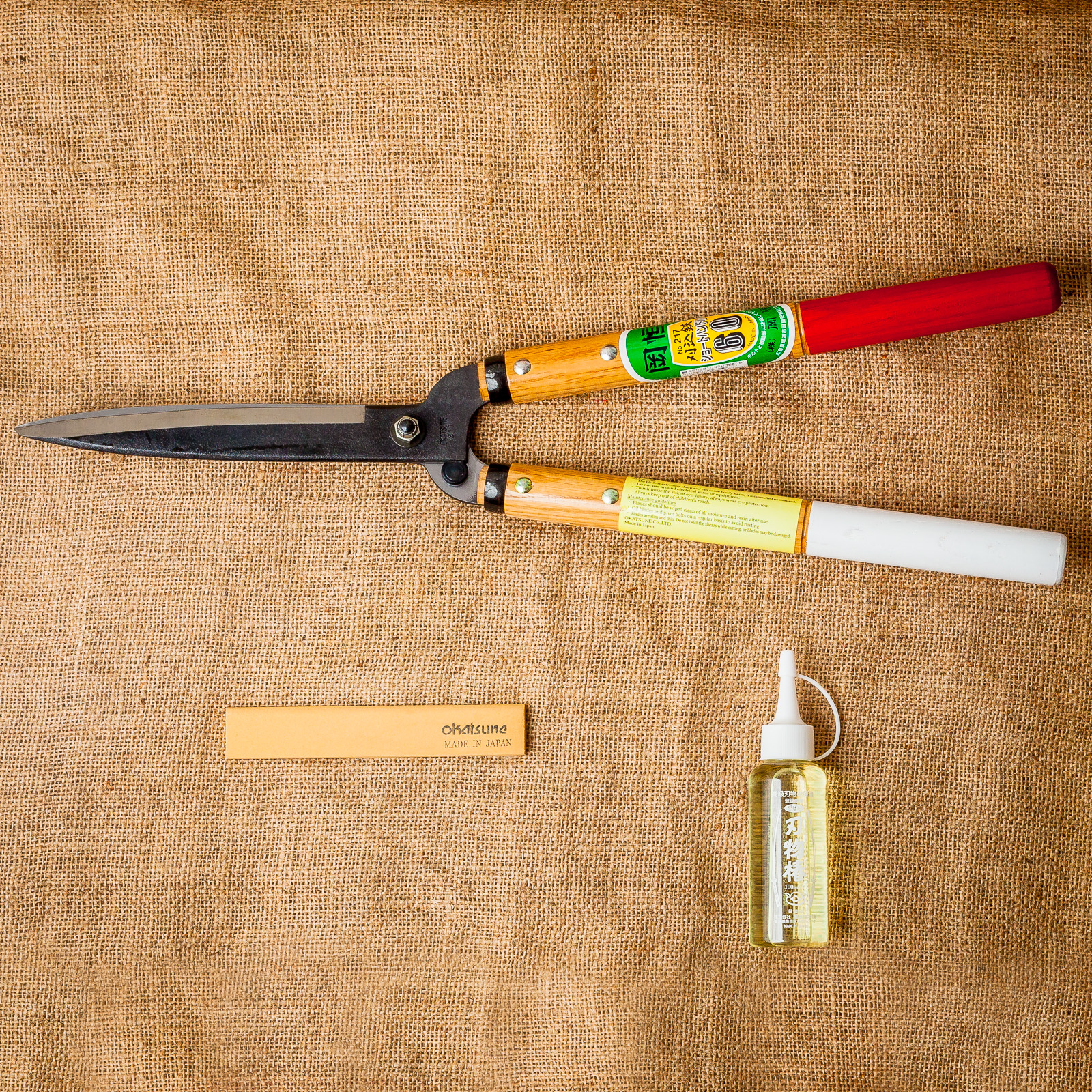 I recently wrote a piece for Topiarius magazine, the flagship publication of the European Boxwood & Topiary Society – of which Modern Mint is both a member and big supporter. Check out the EBTS here. They frequently run courses and talks too, so worth keeping an eye on. Below is the piece I wrote about the tools I use when making topiary and pruning trees…. Darren's Piece In Topiarius Magazine I use Okatsune Secateurs, which I started pruning with when working on a large orchard in Hampshire. My Felco's were too difficult to open with cold hands, but the chunky …
May20
Just inc are you are free in the following dates in June, you can visit my mentor Charlotte Molesworth's topiary garden… Check out the dates the garden is open here. And you can of course join both Charlotte and I for a topiary workshop in the garden in July, as well as September. Hope to see you there!