THE MODERN MINT BLOG
We are sorry to say there has been a price increase in our copper tools.
These incredible tools/works of art are handmade in Europe and since we have left the EU the unfavourable exchange rate no longer allows us to absorb increased costs from production.
This comes at the same time that the tools are gaining huge popularity worldwide (hurray for sensible folk who want to garden with great tools that last a lifetime, rather than throwaway rubbish!) and the foundry are struggling to keep up with demand.
For example, only one person does the brazing on the large copper tools (he doesn't trust anyone else to do as good a job!) and parts for the Nunki weeder, our favourite hand held hoe, are running low meaning there is a shortage of these wonderful tools too.
The price increase post-Brexit is small but we hope you understand it is no longer possible to keep them at such a great low price. We hope you will still find this new cost excellent value, as we want you to buy and use these tools for a long long time – copper tools are the best!
August 6 th 2016
Feb22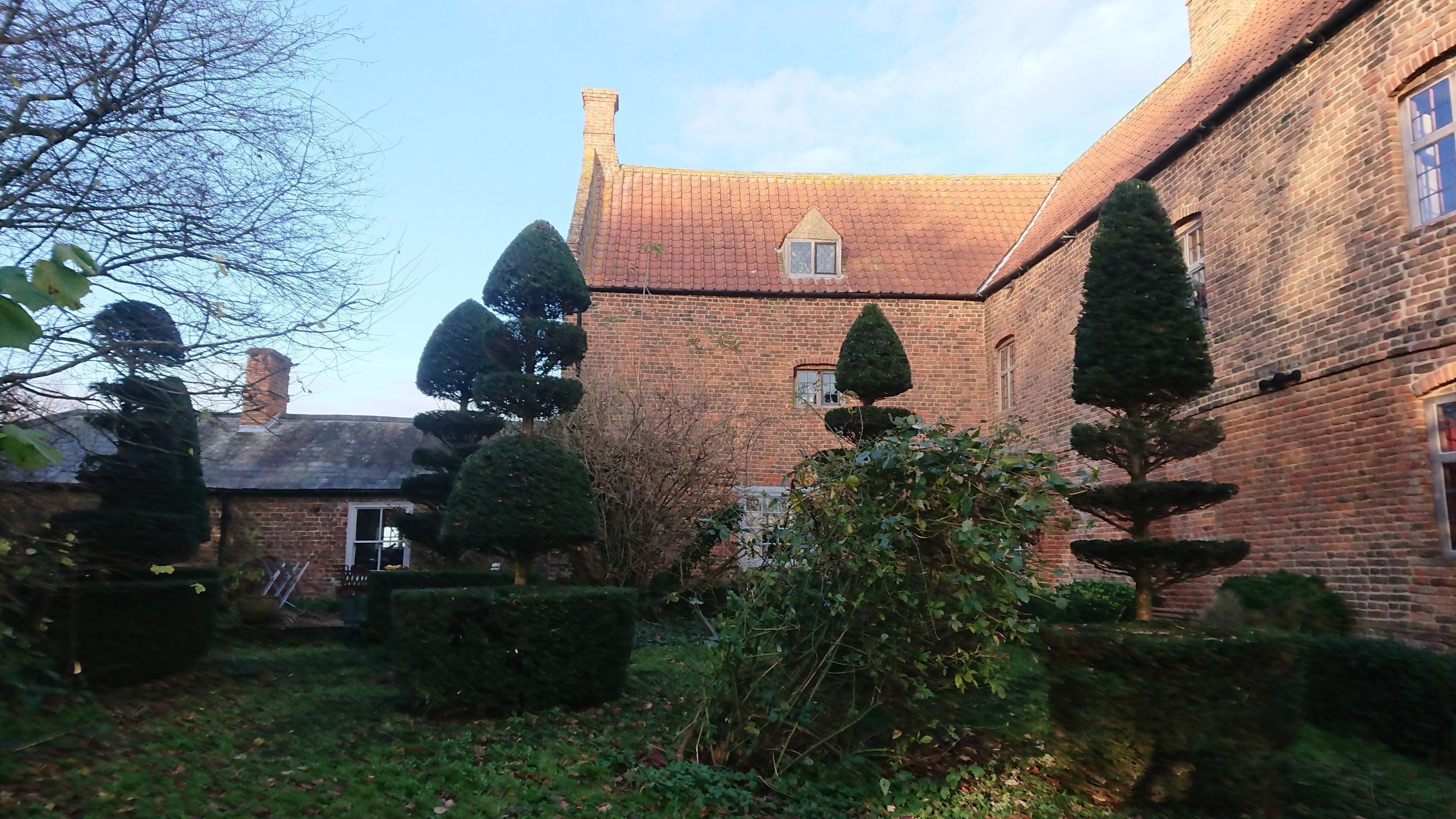 Guanock House needs a trainee topiary artist! Some of you may know it as the first home and garden of designer Arne Maynard, but is now owned and maintained by Michael Coleman and his wife Michelle. They offer meditation workshops and retreats there and it is as beautiful a house and garden as you could wish to visit. They called me in last Autumn to help shape up some of the topiary as it was all getting out of hand, but what it really needs is someone with a steady hand and lots of patience to take over the clipping …
Feb09
Here are some photos of work I have been doing at the garden of Charlotte Molesworth in Kent. Snow and ice brings out the depth of the different planes and angles carved into the boxwood. A garden has to look beautiful in winter – and topiary (green architecture)  helps do that! For more topiary pictures, click here.
Feb05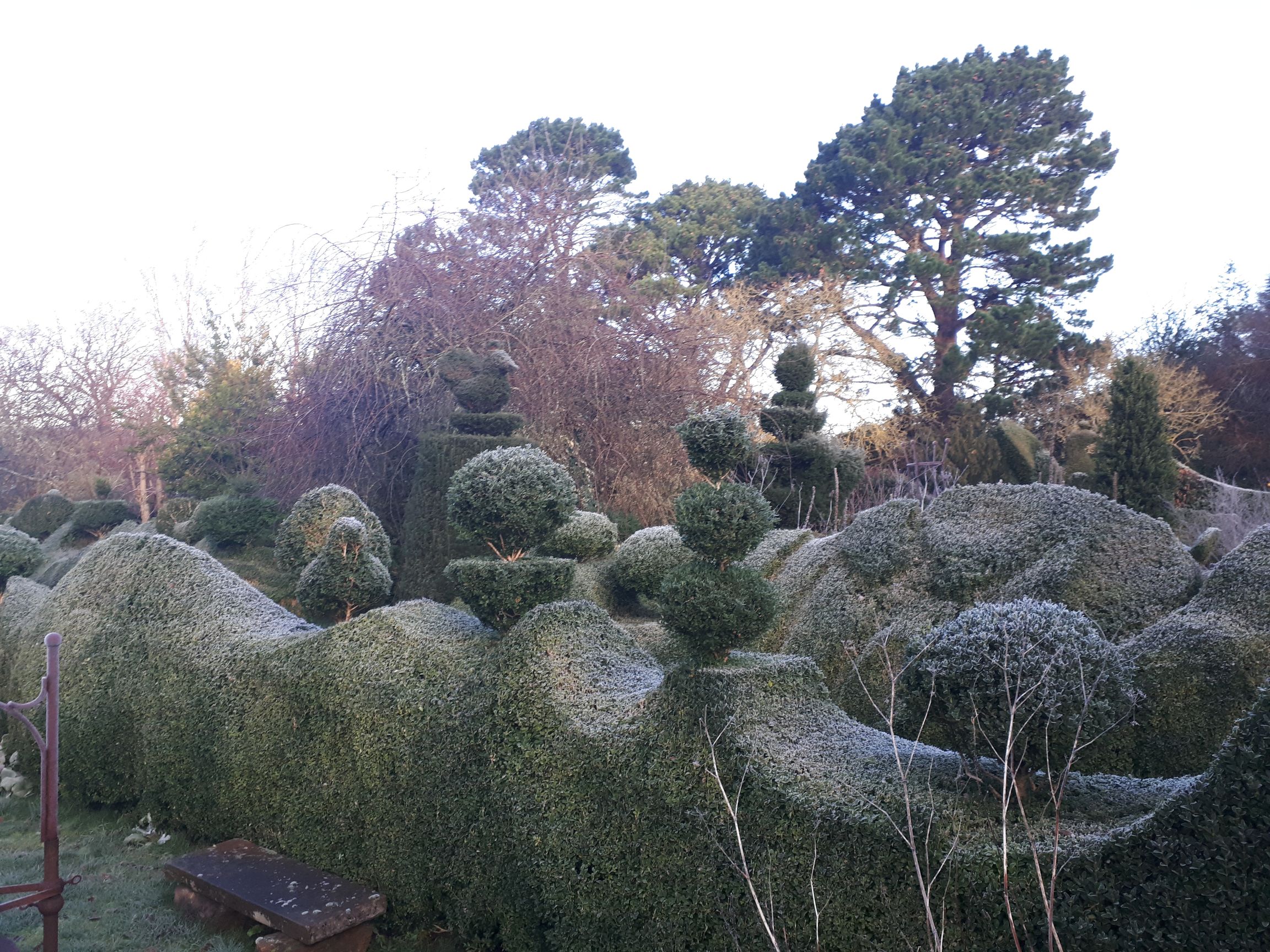 How To Use Topiary In The Garden is my new talk, which I first gave last year via Zoom for the European Boxwood And Topiary Society. Returning to Zoom again, there are two dates available to see and hear the talk: March 16th – Book your ticket here April 6th – Book your ticket here The talk is great fun, perfect for keen gardeners or people who want to know how to improve their garden with hedges and architectural plants. How To Use Topiary In The Garden looks at how to move away from the idea topiary is twee or old-fashioned, …