THE MODERN MINT BLOG
(For some background on bees start here…)
The Bee Cause is a campaign run by Friends of the Earth. They have helped the Government draw up a Bee Action Plan to help stop the decline of pollinating insects. Now, on the 16th April 2014, you are invited to feedback to the Government on how to make their Bee Action Plan even better.
This is your chance to speak.
To attend all you need to do is register using the workshop registration form which is near the bottom of the page here.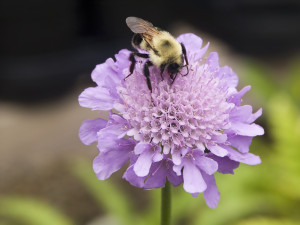 Hope you can make it!
To help grow plants for bees, these Seedballs are an easy option for beginners…
March 31 st 2014
Oct05
Well would you look at that! The mainstream media are picking up on the idea that organic bulbs are bee friendly bulbs, and we should all be planting them – hurrah! Read what Alys Fowler has to say in the Guardian. We have been banging on about this for a few years already, and selling these toxin free bulbs all that time. Alys Fowler does not mention us in her list of suppliers, but you can see what we have in stock here – Ecobulbs. Or find a (sadly) short list of other suppliers in the UK here – Where …
Oct02
We love this, and they are very funny live….
Sep22
As organic gardeners we thought you may be interested to know where you can buy organically grown, bee-friendly bulbs here in the UK. The list is short, sadly, but we hope that in the future EVERYONE is stocking them each Autumn. Modern Mint – Help The Honeybee Organic Catalogue have a good range – Autumn Bulbs Crocus stock a few – Organic Bulbs For further reading on why you should plant organic bulbs, see this piece in the Telegraph by Modern Mint favourite John Walker, The Earth Friendly Gardener.