THE MODERN MINT BLOG
'Someday We'll Linger In The Sun' is a beautiful song by the wonderful fiddle player Gaelynn Lea.It is this lack of sunshine we want to speak about today…
As the weather reaches a balmy (barmy?) 1 degrees celsius outside, here at Modern Mint we think it is better to stay in and read about gardening than be outside doing it. Uninspired? No, just don't want to freeze again today!
We love the cold weather at this time of year, love the garden and the way it looks as the frost begins to melt…
We adore the winter jobs, the pruning too…
But for all of that love, today really does just feel a little to cold to get stuck into the garden again.
Forgive us? Laugh and call us out as being no better than a fair weather gardener….?
Go for it! We can take it!
We are quite happy to be sat inside with a cup of coffee this morning. Listening to songs of warmer times. Which is why we suggest you take a moment to, and watch the incredible performance of Gaelynn Lea singing her composition 'Someday We'll Linger In The Sun'.
The melody is exceptional, the voice thrilling, and the words….? The words are deep and rich, evoking a little bit of that warmth we look forward to enjoying as this gardening year moves away from the cold and into spring, into summer….
Someday We'll Linger In The Sun
Our love's a complex vintage wine
All rotted leaves and lemon rind
I'd spit you out but now you're mine
We bit the fruit, it seemed a lie
I'll never know which way was right
Now side by side we face the night
And I love you
And I love you
We walked the pier and back again
It was the most scared I've ever been
You held my hand until the end
And I love you
And I love you
Don't tell me we've got time
The subtle thief of life
It slips away when we pay no mind
We pulled the weeds out til the dawn
Nearly too tired to carry on
Someday we'll linger in the sun
And I love you
And I love you
February 10 th 2017
Aug05
I will be bringing a show about gardening to the Faversham Fringe on Wednesday, August 28th at 8.30pm. More details and tickets here – Faversham Fringe, The Grinning Gardener.
Jun30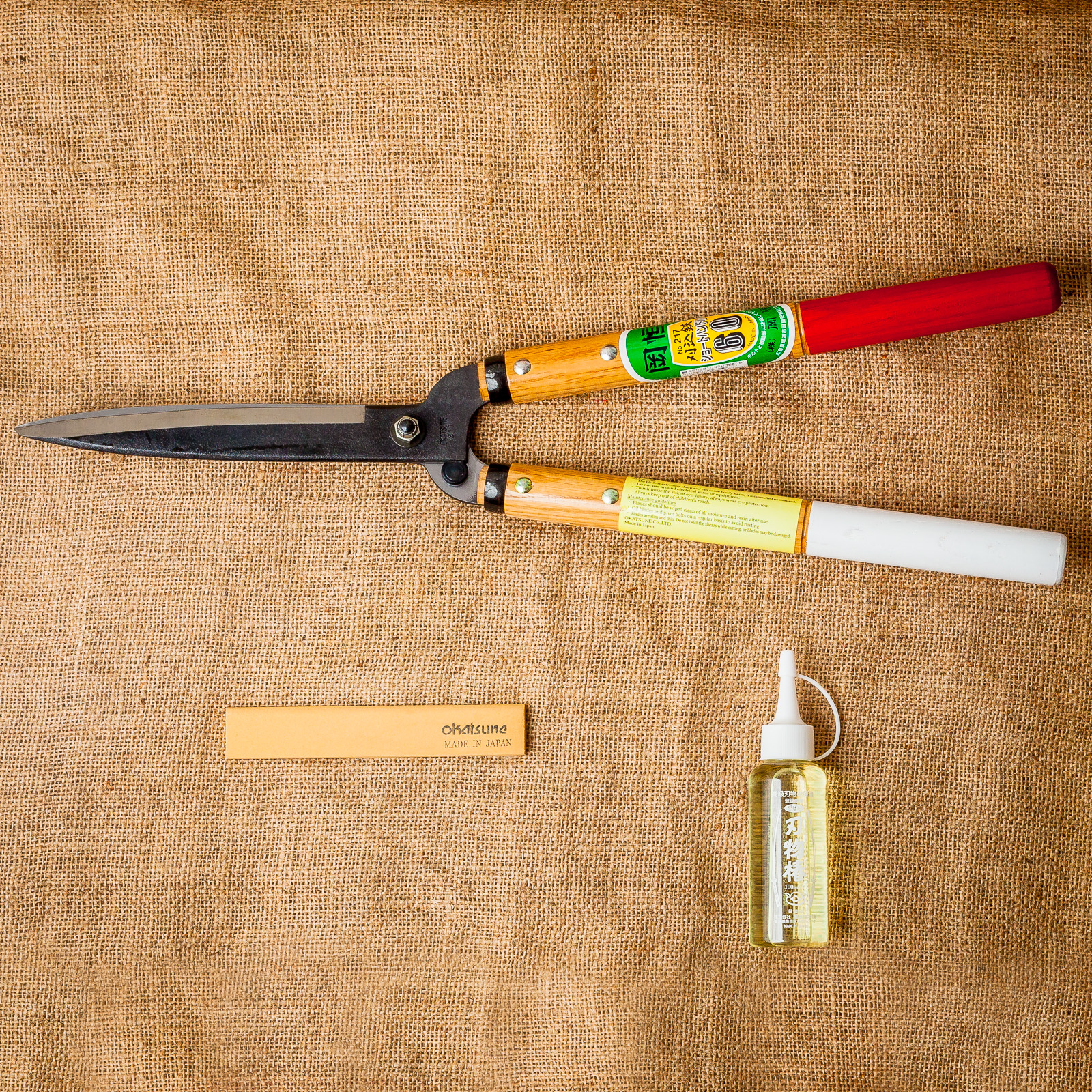 I recently wrote a piece for Topiarius magazine, the flagship publication of the European Boxwood & Topiary Society – of which Modern Mint is both a member and big supporter. Check out the EBTS here. They frequently run courses and talks too, so worth keeping an eye on. Below is the piece I wrote about the tools I use when making topiary and pruning trees…. Darren's Piece In Topiarius Magazine I use Okatsune Secateurs, which I started pruning with when working on a large orchard in Hampshire. My Felco's were too difficult to open with cold hands, but the chunky …
May20
Just inc are you are free in the following dates in June, you can visit my mentor Charlotte Molesworth's topiary garden… Check out the dates the garden is open here. And you can of course join both Charlotte and I for a topiary workshop in the garden in July, as well as September. Hope to see you there!