THE MODERN MINT BLOG
We often get asked – how do I sharpen my shears?
In this blog, we will give you simple to follow instructions on exactly how to do it. But first, you have to have the right shears and the right equipment….
Our hedge shears of choice are these red and white handled ones from Japan.
They look the bees knees. And they are.
The steel is incredible, meaning it is sharp enough to cut the vegetation you want cut down. Because the steel is so good, you can also sharpen it back to factory sharpness.
Cheap steel, once blunted, stays blunt. A waste of money.
It took about ten years of gardening before I took the plunge and spent my money on these. Now, of course, I can't go back to using anything else. Working for a landscaper back in early March of this year, I picked up another pair of shears from a colleague as they happened to be next to me at the time. I began to use them to cut down a Miscanthus and they felt awful….!
Every cut was a fight with the plant, stems got bruised instead of clipped, the tool felt like they would break and my wrists and arms had to work hard to make anything happen.
It would have taken less energy to walk back to the van and pick up my own Japanese shears (that will teach me for being lazy…)
The balance and weight of these shears is amazing – but if you're wondering if they are too heavy, it really is useful to come to one of my talks and try them for yourself.
If you can't get to meet mean person somewhere, then I  will say this… these shears are not gender specific – if anything, we have sold more to women over the last few years than we have to men.
The amazing lightness and balance of these shears make them ideal for anyone, and because they cut so cleanly they make lighter work of your topiary or mixed hedges.
How To Sharpen Your Shears
Finally, we get to the important bit. How to sharpen them. First of all, get a whetstone – we prefer the traditional Japanese whetstone as it doesn't tear the steel of the blades. You can use a diamond sharpener, but it is likely to tear the steel so yo must be so so gentle….
1) Make sure the whetstone is wet. At least 30 seconds in water or under a tap should soak it.
2) Move any part of the stone gently across the edge of the blade – whether shears or secateurs. I use a small, circular motion. Others use a forward and back motion, so the stone comes towards your body and then away from your body.
3) Move along the blade. If you feel the stone drying, dip it into water or under a tap again.
4) If you do this for a couple of minutes you will see a line of fresh steel along the blade. The more you do it, the better your eye will be at discerning when the blade is sharp. It does take a little practise, and also time… but the results are always better!
5) Turn the blade over – there will be a burr on its backside. Run the whetstone along this side of the blade once or twice, from bottom to top, to remove the burr (and any sap or stone that is left on this side of the blade.)
6) A little squeeze of oil onto the blades, then wipe it clean with a cloth, will keep the steel your tools in great condition.
The oil should last a long time as you don't need much of it. (Though I now use it on other tools as well, so do get through it a bit quicker!)
Again, this is the traditional oil used in Japan, made from camellia, but any oil will do (including olive!)
I just happen to like tradition.
There you go – a short tutorial on how to sharpen your shears.
Any questions please do contact us, otherwise enjoy your shears and the clipping you will do!
October 6 th 2016
Jun10
Brought By Bike is an excellent website I found last month, where businesses offer their services by (of course) bicycle. Modern Mint and my topiary work is now live on the site offering my topiary services, via bike, to the following two postcodes – CM1 CM2 Now I can imagine I will need to borrow a ladder should anyone have a larger shrub, but most town gardens in the Chelmsford area have a need not just for privacy but to let light into the house… so a balance must be struck when shaping hedges and shrubs to cover both needs. …
May10
Transforming Topiary – a video made for the European Boxwood And Topiary Society by Charlotte Molesworth and I, in her garden. We take a dog topiary and work out how to update it, turning it into a bird. Worth a watch I think, and hopefully useful to you! You can see more of my clipping on the topiary page. Or read my Spring 2021 Topiary Provocation here.
Apr28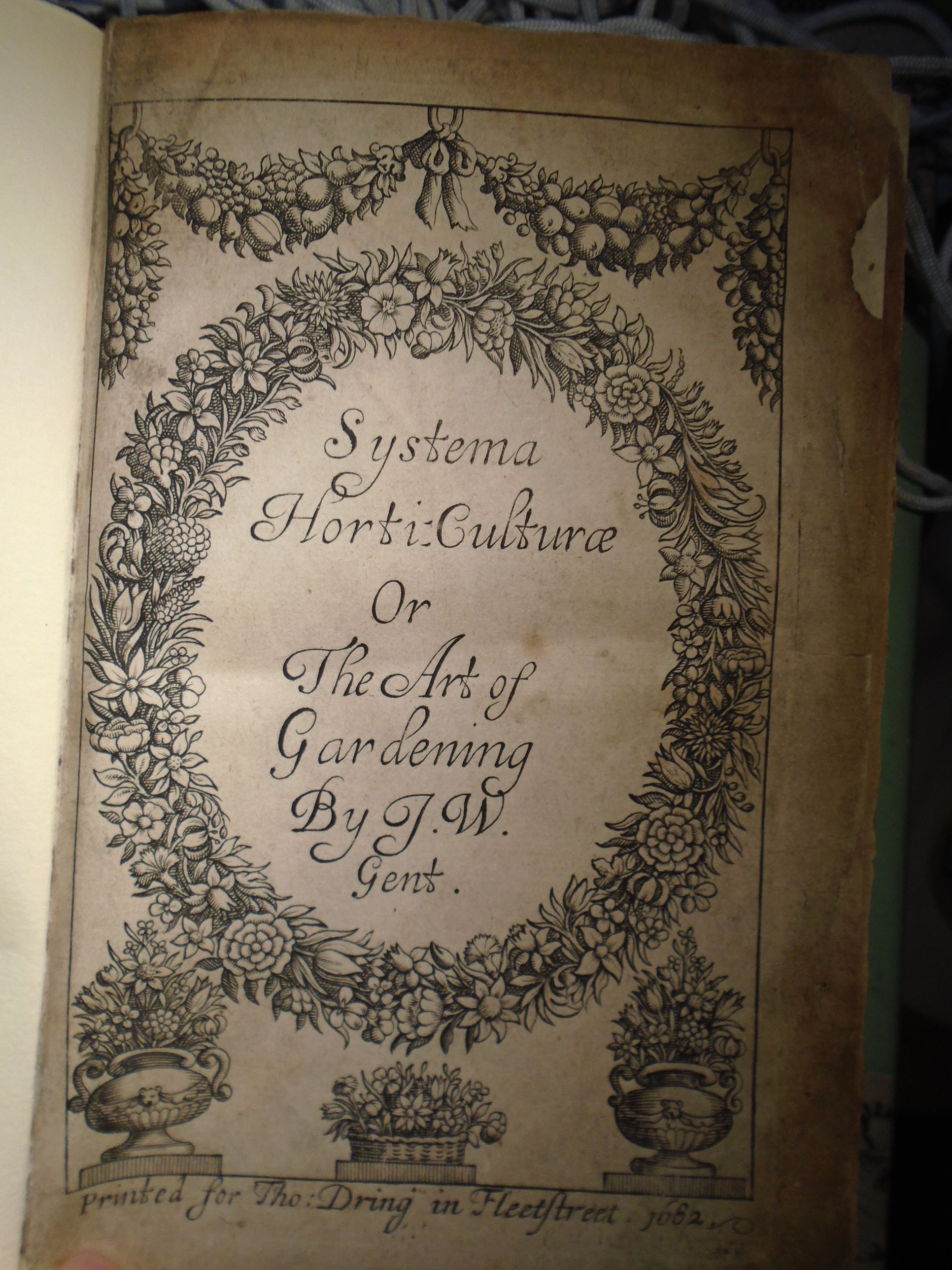 Phillyrea is one of my favourite plants for topiary. I have been using it for quite a few years as a specimen shrub, mostly due to the fact it clips well and has a tough habit – all good characteristics for a topiary plant. It also has a  reputation for being an excellent nectar source for bees… Read more about Phillyrea here. Mentioning this to Malcolm Thicke, a market garden historian and writer, he sent me a some photos of topiary and phillyrea mentioned by John Worlidge in Systema Horticulturae from 1682…. incredible! He also mentioned to me that in …