THE MODERN MINT BLOG
Topiary Composition and design is a major part of my work – which is why I have created an online seminar for keen gardeners and creatives to learn how to compose a piece of topiary.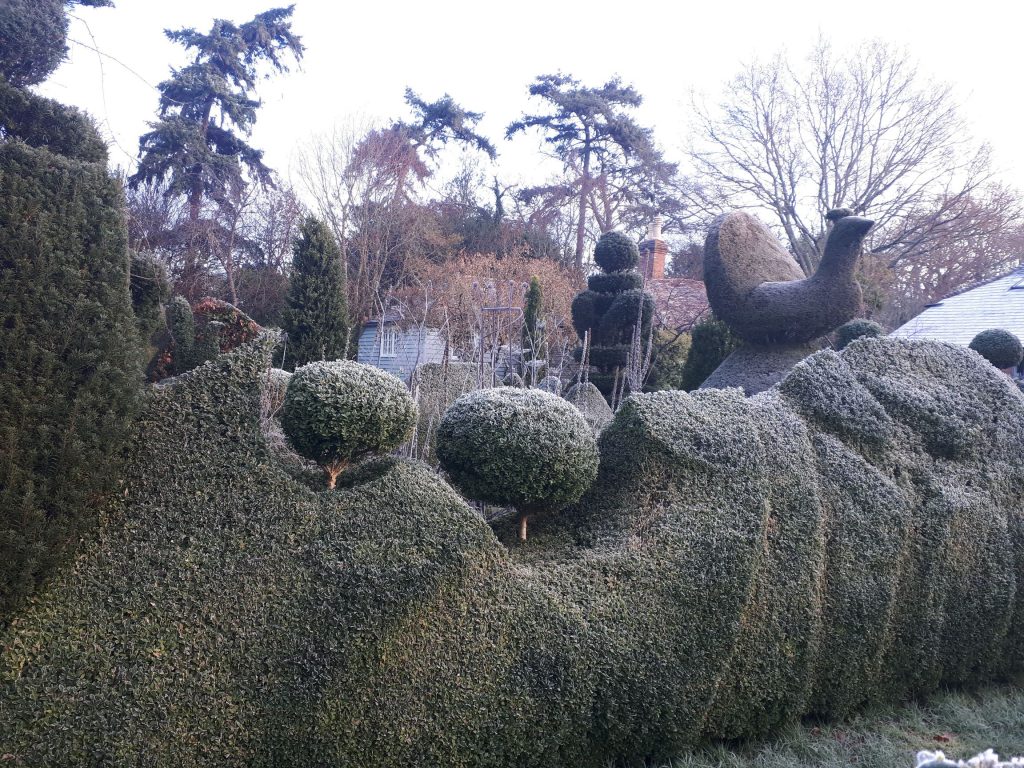 There are several dates available so please head here to buy a ticket.
The seminar lasts two hours (including q and a) and will explore the process needed to look at a shrub or hedge and work out what you can design from it.
These principles have been learnt the hard way – through mentoring, experimenting and years of practise.
Hopefully, it will help you shortcut any mistake and get you to a wonderful piece of topiary in no time – and not be too back-breaking to maintain!
Do join me for my topiary composition seminar.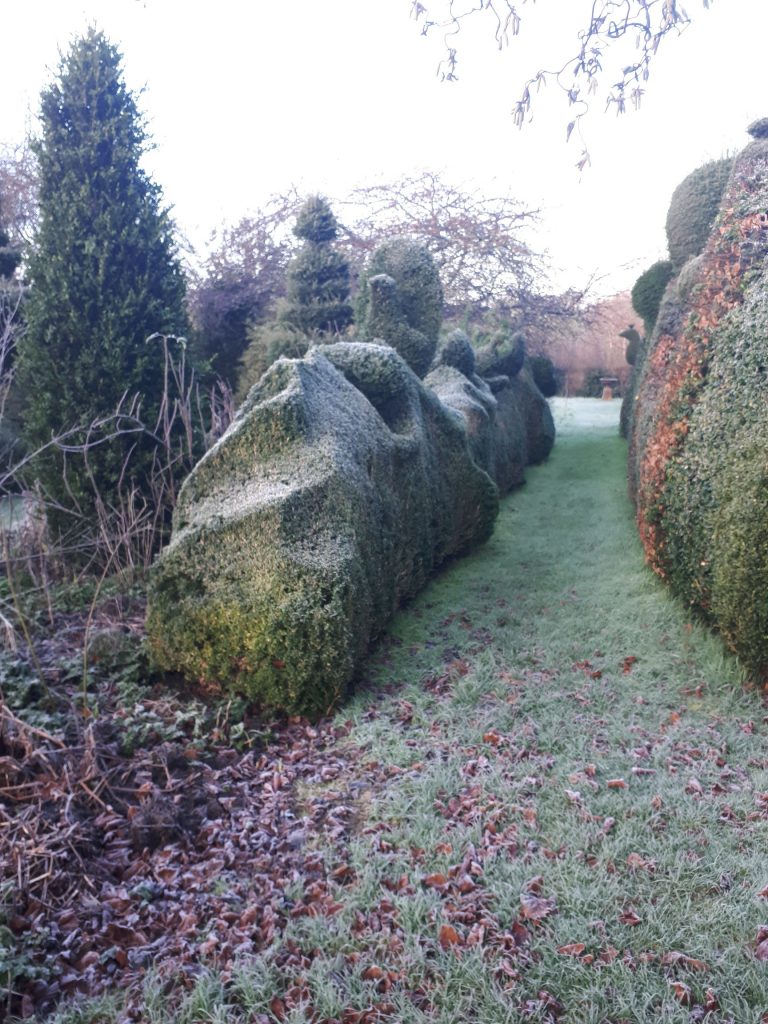 I have been a topiary artist for a long time – you can see my work here in the Artisan Series in the Guardian newspaper or some of my basic work on the website here.
I also teach topiary and pruning at many places including the European Boxwood and Topiary Society and The English Gardening School.
Most topiary I am asked to make is either quite dull, or based on historical shapes that are fiddly and difficult to maintain. I want, through this topiary seminar, to give you the skills to update your hedges and shrubs to a modern way of gardening – easy to maintain, light, full of life and possibly even a ggod home for birds, or a provider of nectar filled flowers for bees.
This means choosing the right plants, giving them time to grow and evolve, and placing the right plants around it to show it off.
Often with topiary less can be more, so you will (if you join the seminar) be given real world examples and the htought process of how I made it – and why.
I want you to go away inspired, with a better understanding of what makes a good topiary and how it fits into a modern garden.
Join me if you are a gardener or a creative person on one of the days here, online, for a topiary composition seminar!
August 19 th 2021
Nov17
This Autumn I have presented another 'Topiary Provocation' to keen gardeners and designers. If you want to know more about topiary, the report on what we discussed and where modern topiary is going can be read by clicking the link below: Topiary Provocation Report Autumn 2021 This report is free to post on your own website or blog, just credit Modern Mint, and don't change anything within it. Alternatively you can just share it with keen friends… or enemies?
Sep29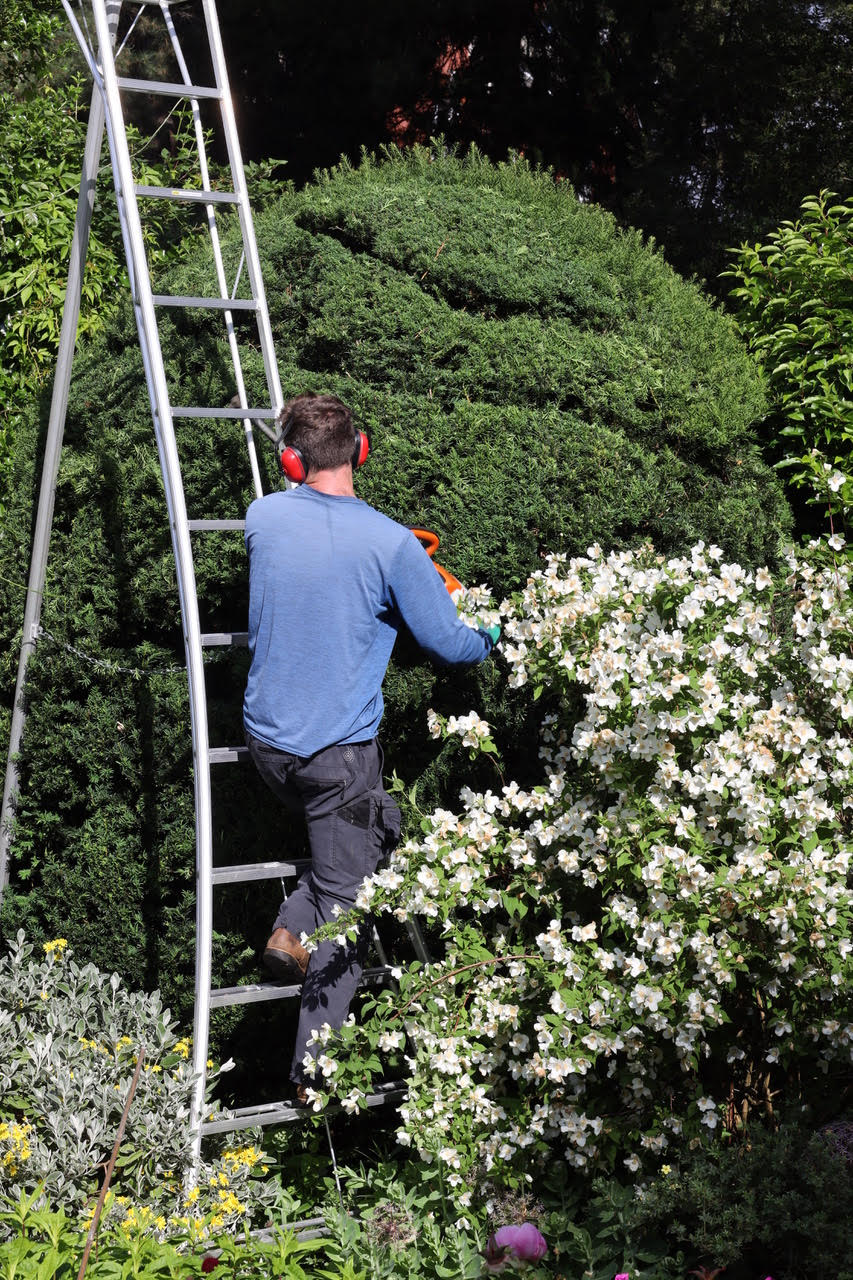 Making a new topiary out of the large, dull facade of a Taxus blob… My work was to change it up from a 'jelly drop' shape and give it texture, open it out and let the light through, and make it a sculptural feature in the background of the garden in summer… yet a major part of the garden in winter. A few more years before it becomes something special, but there was far more leaf and growth inside the plant than I thought and so it will not take too long for it to gain in character and become …
Sep27
Two weeks ago I was invited to teach topiary at the garden of Griselda Kerr, the author of The Apprehensive Gardener. I love teaching and sharing skills, but I was placed on the spot in the afternoon and asked to show how I would make a new topiary from an existing shrub. So below is a speeded-up video of me creating a cloud-pruned topiary from an old boxwood tree. I particularly love the ending when the class get involved….! See the video here. One hour was all it took, and though it needed a little tidying-up, it was made by …