THE MODERN MINT BLOG
UPDATE: I STILL TEACH TOPIARY COMPOSITION, BUT AM GOING TO MAKE A VIDEO OF THE CLASS TO ALLOW MORE PEOPLE TO VIEW IT – FOR MORE INFORMATION CHECK OUT THE TEACHING PAGE!
Topiary Composition and design is a major part of my work – which is why I have created an online seminar for keen gardeners and creatives to learn how to compose a piece of topiary.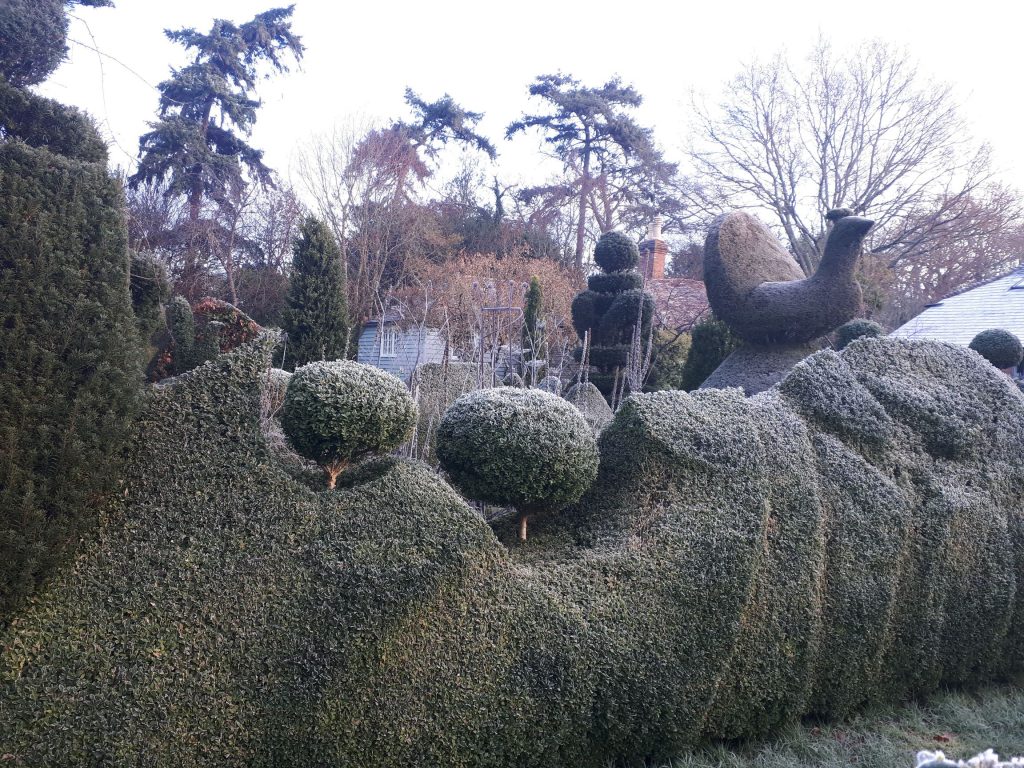 There are several dates available so please head here to buy a ticket.
The seminar lasts two hours (including q and a) and will explore the process needed to look at a shrub or hedge and work out what you can design from it.
These principles have been learnt the hard way – through mentoring, experimenting and years of practise.
Hopefully, it will help you shortcut any mistake and get you to a wonderful piece of topiary in no time – and not be too back-breaking to maintain!
Do join me for my topiary composition seminar.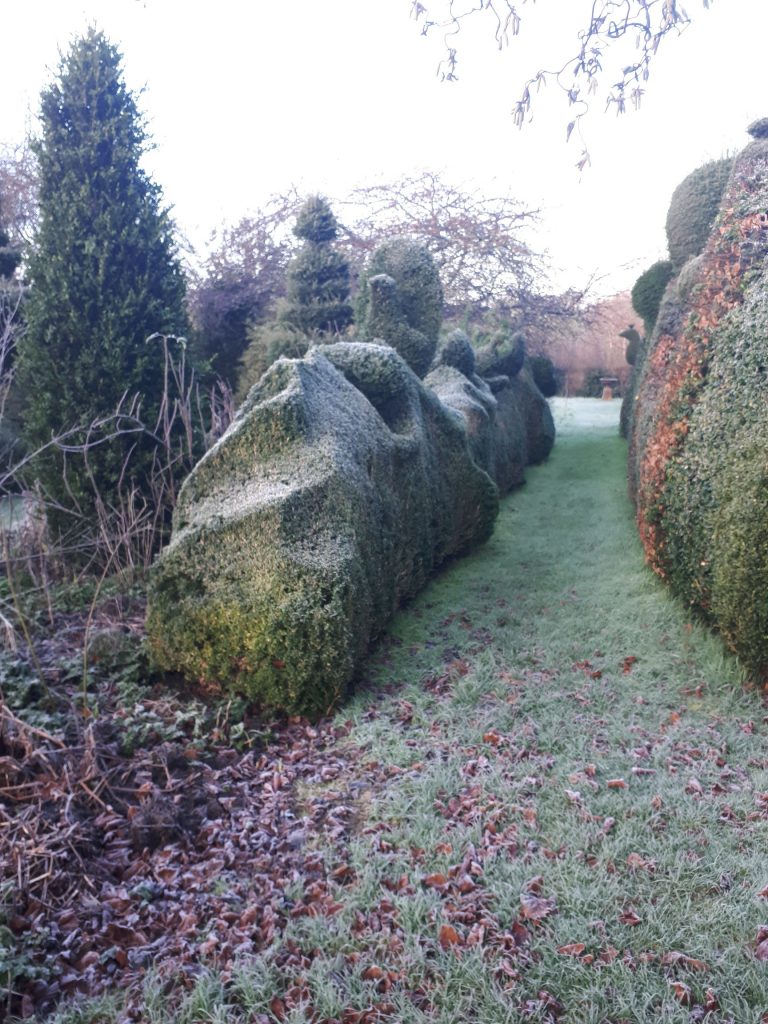 I have been a topiary artist for a long time – you can see my work here in the Artisan Series in the Guardian newspaper or some of my basic work on the website here.
I also teach topiary and pruning at many places including the European Boxwood and Topiary Society and The English Gardening School.
Most topiary I am asked to make is either quite dull, or based on historical shapes that are fiddly and difficult to maintain. I want, through this topiary seminar, to give you the skills to update your hedges and shrubs to a modern way of gardening – easy to maintain, light, full of life and possibly even a ggod home for birds, or a provider of nectar filled flowers for bees.
This means choosing the right plants, giving them time to grow and evolve, and placing the right plants around it to show it off.
Often with topiary less can be more, so you will (if you join the seminar) be given real world examples and the htought process of how I made it – and why.
I want you to go away inspired, with a better understanding of what makes a good topiary and how it fits into a modern garden.
Join me if you are a gardener or a creative person on one of the days here, online, for a topiary composition seminar!
Or check out my topiary work here.
August 19 th 2021
Nov21
In 2022 I did a free video for Garden Masterclass, the Annie Guilfoyle and Noel Kingsley run website that is a treasure trove of the great and good of the horticultural world – well worth looking through all the wonderful talks they have available, like meadow-maker James Hitchmough or nurserywoman Rosy Hardy. They are certainly inspirational! Perfect for watching and dreaming up new ideas during the winter months… As a follow-up to my Topiary Provocations video (which you can see on Youtube for free) I was asked to do a video for their Masterclass series on how to make topiary. …
Jun19
The lovely garden of my mentor Charlotte Molesworth is featured here in the Financial Times in the last week or so… She has been interviewed lots of times but I thought this was a particularly great piece, with some photos done at unusual angles and different parts… so well worth a read. For more on topiary by Charlotte Molesworth…
Apr30
I will be teaching a number of topiary workshops in 2023. Listed below with links to see all the details about how to book: Northern School of Gardening, near Harrogate – April 27th 2023 Madoo Conservancy, New York – May 12th 2023 Madoo Conservancy, New York – May 13th 2023 Gunnebo House, Gothenburg – June 29th 2023 Waltham Place, near Maidenhead – September 8th 2023 WFGA, Kent – September 9th 2023 I hope to add more through the year, but please do email me if you want to be added to a reminder list when dates are announced. And as …