THE MODERN MINT BLOG
Here at Modern Mint we have now opened our webshop.
What has the distinction of being our first ever product for sale?
Seedballs!
What are Seedballs? They are a little ball of clay and compost. This little ball then creates perfect conditions for the seeds that are also in the ball of clay to germinate. It is a permaculture technique that we first read about in this book…
… we no longer have a copy as we gave ours to a Parisian theatre director about 5 years ago, in the hope they would turn it into a show. That has not happened (yet?) but the philosophies in the book still linger in our minds – to work with nature, not against – and so reduce the amount of work necessary to grow crops and other plants.
A little chilli powder is also in with the seeds, to stop the birds eating them before they have time to germinate.
When you get your tin and open it up, don't plant the balls – just scatter them onto bare soil, or into pots. Water them (or, if you are being frugal with water, just let the rain do the work for you) and before long they will have germinated and be on their way. Just like in this Essex garden.
Brilliant idea as a gift, or as an easy way to get children interested in nature and the outdoors. Different tins have different plants, the current bestseller is the Bee Mix but that iconic flower the Poppy is running it a close second at the moment…
Or better yet, try our offer to get the best of each kind!
For more of the Japanese Farmer Masanobu Fukuoka's words (and we highly recommend more of his words are worth it) go explore the books below…
June 23 rd 2014
Apr22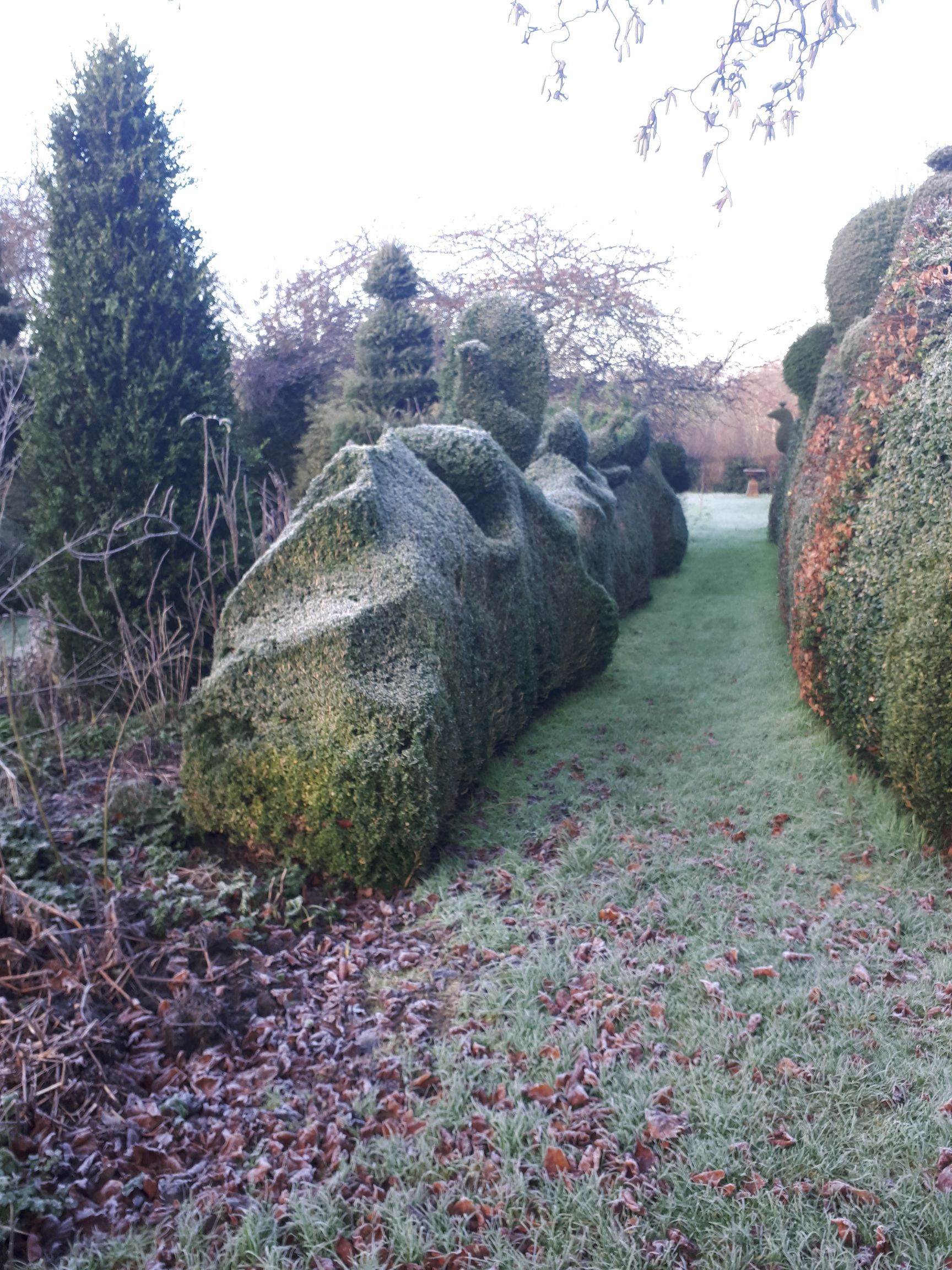 Topiary Provocation? What is this about? Topiary Provocation, Darren Lerigo, Spring 2021 This spring of 2021 I invited a number of garden designers to a series of meetings via Zoom, to discuss how topiary can be used effectively in modern gardens. I wanted to discover how both clients and designers felt about topiary, whether it was a part of the garden that got as much thought as, say, the choice of stone for a patio…. and if certain plants and shapes tended to trend in designs or if it truly was a mish-mash of different topiary styles. The provocation and talks …