THE MODERN MINT BLOG
Want to give you a heads up on a magazine we read a lot – Positive News.
They provide some wonderful articles, that are great quality and full of interesting ideas you may not have come across before. It is similar to how we feel about the writing of the Earth Friendly Gardener, that of giving voice to notions the would otherwise remain hidden.
Unlike the US administrations 'alternative facts', at Positive News you are told what is, in context, meaning you can then use your own brain to decide what you feel is right or wrong.
Our favourite writer at the magazine is Lucy Purdy, who consistently comes up with article topics that, upon reading them, you realise is exactly the sort of thing you wanted to read. It takes some skill (and passion) to lead your audience somewhere they felt they needed to go….
Here is an excerpt from an interview Lucy made with George Monbiot, author of Feral.
They are talking about combating loneliness and how to achieve connection. George is not saying 'get on Twitter', but presents us with two alternatives – making music and harvesting and creating food:
"The human spirit and desire to come together overcome almost all attempts to prevent it from happening. In early factory life, silence was imposed on the workers and so the folk tradition in England almost died because people were prevented from singing while they worked. But they found subversive ways of getting back together and strong factory communities formed and remain today. When the dictatorship in North Korea eventually ends, people there will come back together again.
Music is a really great way of facilitating and accelerating that. I think the harvesting and processing of food is greatly underestimated too. My and other families are involved in a communal apple pressing each year. We pool the apples from our trees then turn them into juice and cider. I realised that we're reinventing thousands of years of hunting and gathering tradition. Finding and processing food together is a critical part of human existence and a great way of reconnecting people."
How fantastic is that? To use food as a way to build communities. We have read books about places like Campodimele where the tradition is for the village to spend a day, together, creating the cherry jam that will be such a heavenly food treat for the rest of the year. Or a friend of ours at South East Essex Organic Gardeners, who visits Italy each year to help harvest olives – he links up again with old friends who also go every year, works hard,, then gets his supply of olive oil as payment.
We suggest you connect with some other, like-minded folk, by reading some Positive News.
January 26 th 2017
Mar24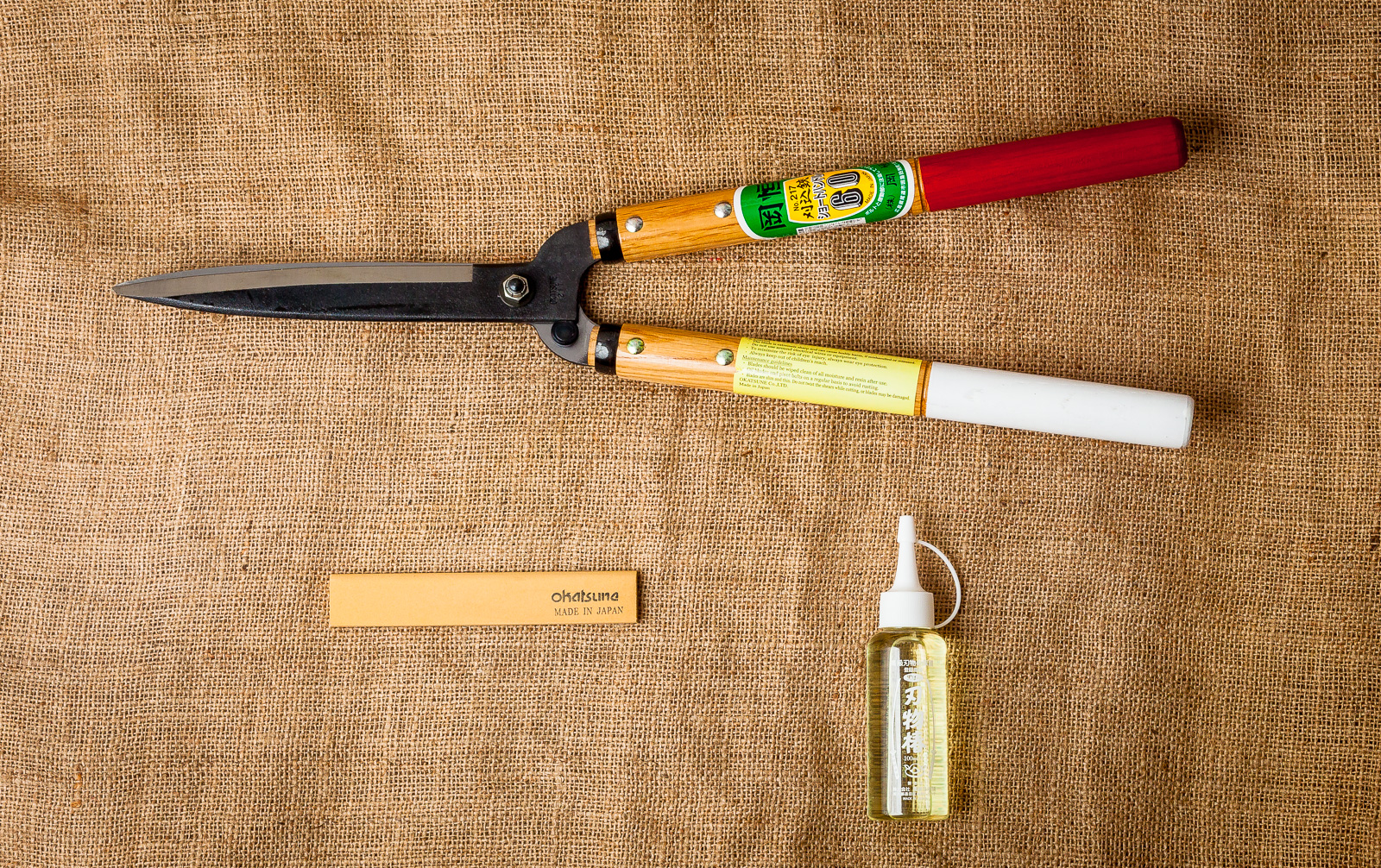 Shears or power tools? What is best to use? The Joy Of Shears I love my Okatsune shears, the beautifully balanced red and white handled pruning shears from Japan. They do everything you need, whether giving a little extra detail to a topiary piece or bashing their way through a hawthorn or beech hedge that boundaries a garden. Another pair of shears you may wish for, that are far sharper than any power tool ever needs to be, is this Tobisho made pair of curved, steel blades… They are basically two samurai swords bolted together. So sharp they could cut …
Mar21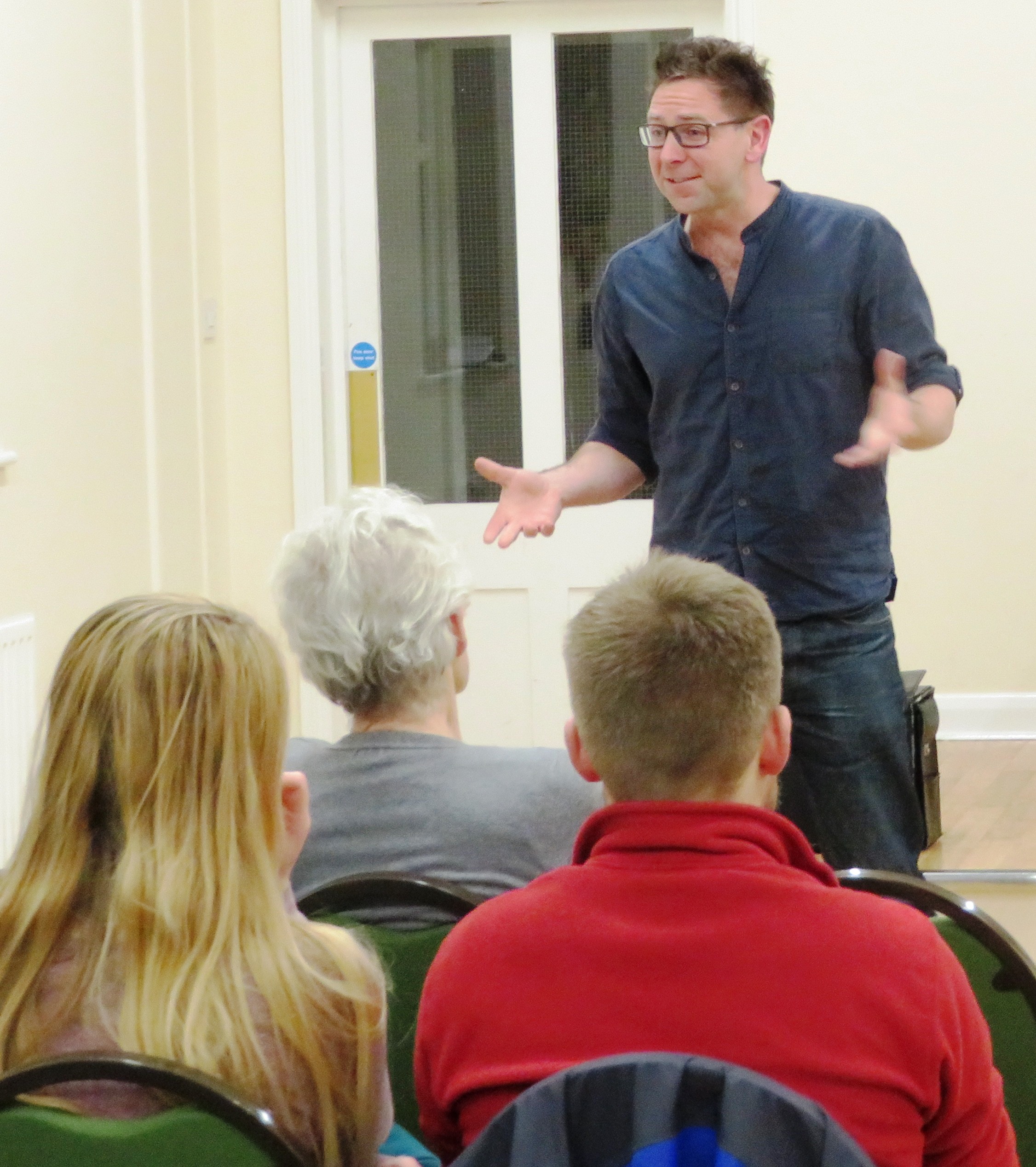 A potted history of my small business, inspired by the wonderful bite size blog posts of how Charles Boyle has run CB Editions, so I thought I would do something similar for Modern Mint. Well, with Coronoavirus hitting I have the time to get all nostalgic…. Moved to Essex from Hampshire, going from a list of relentlessly busy garden maintenance jobs in huge gardens whilst spending evenings and weekends doing project planting and lawn care work to… nothing. Went to Japan for two weeks, a gift to myself for making the move away from a job where I was such a …
Mar20
My Tobisho Topiary Shears are up for sale! Browse Here If you are a tool nerd, or a boxwood geek or just a fan of beautiful, handmade items then these are for you! I am refreshing my tool bag and, as these wonderful shears are so rare, thought I would offer to someone with a lust for this kind of thing. Check them out – Tobisho Topiary Shears.