THE MODERN MINT BLOG
Hello and happy new year all you Modern Minters!
Hope you are well and making it through 'Dry January'/ 'No Cake New Year' / 'Resolving To Stick With My Resolutions This Time'…. or whatever tough aim you are seeking to achieve right now. I just hope it goes well for you!
I want to share with you some thoughts on our packaging.
We use:
Boxes made from recycled paper. Sometimes we re-use a box that we have a received from someone else. When we do this, we try to cover up the tatty parts with the Modern Mint label.
These boxes can be composted. Making your own compost and adding it to your flower borders is a brilliant way to improve the soil in your garden and reduce your carbon footprint.
We also reuse bubble wrap, when we send out something easily damaged like a whetstone. This bubble wrap comes from our suppliers, or from items we may have ordered for personal use. (Like bottles of gin.)
Occasionally we use a foam, you know that awful light, white stuff that comes in little bits that go everywhere when you open the packet. We don't use this often, but we got some once from a supplier and it is useful when you need to cushion something fragile. The foam bits we are recycling from our supplier are biodegradable, so that is a plus point.
We add scrunched up bits of Kraft paper to fill gaps in the boxes and stop your items smashing around as they are delivered to you. If we can recycle a bit of newspaper, we will use this too.
Our tape is packing tape, the brown stuff. It works well but is a bit rubbish when it doesn't break down in the compost heap. We are going to look at using paper tape this spring.
Most of the time we deliver with the Royal Mail. They are coming to your house anyway, so there is one less extra van on the road. Bigger items we may use Parcel Force, or very occasionally another courier.
Here is what other people are doing about plastic waste….
The Mayor of London's scheme to reduce plastic packaging.
Riverford Organic and the counter-intuitive idea that plastic bags are better for the environment that paper ones. Interesting reading, yes….?
We hope you all have a fantastic 2018, keep thinking about the environment and do all you can to make your garden a place where life expands, not contracts!
January 23 rd 2018
Aug05
I will be bringing a show about gardening to the Faversham Fringe on Wednesday, August 28th at 8.30pm. More details and tickets here – Faversham Fringe, The Grinning Gardener.
Jun30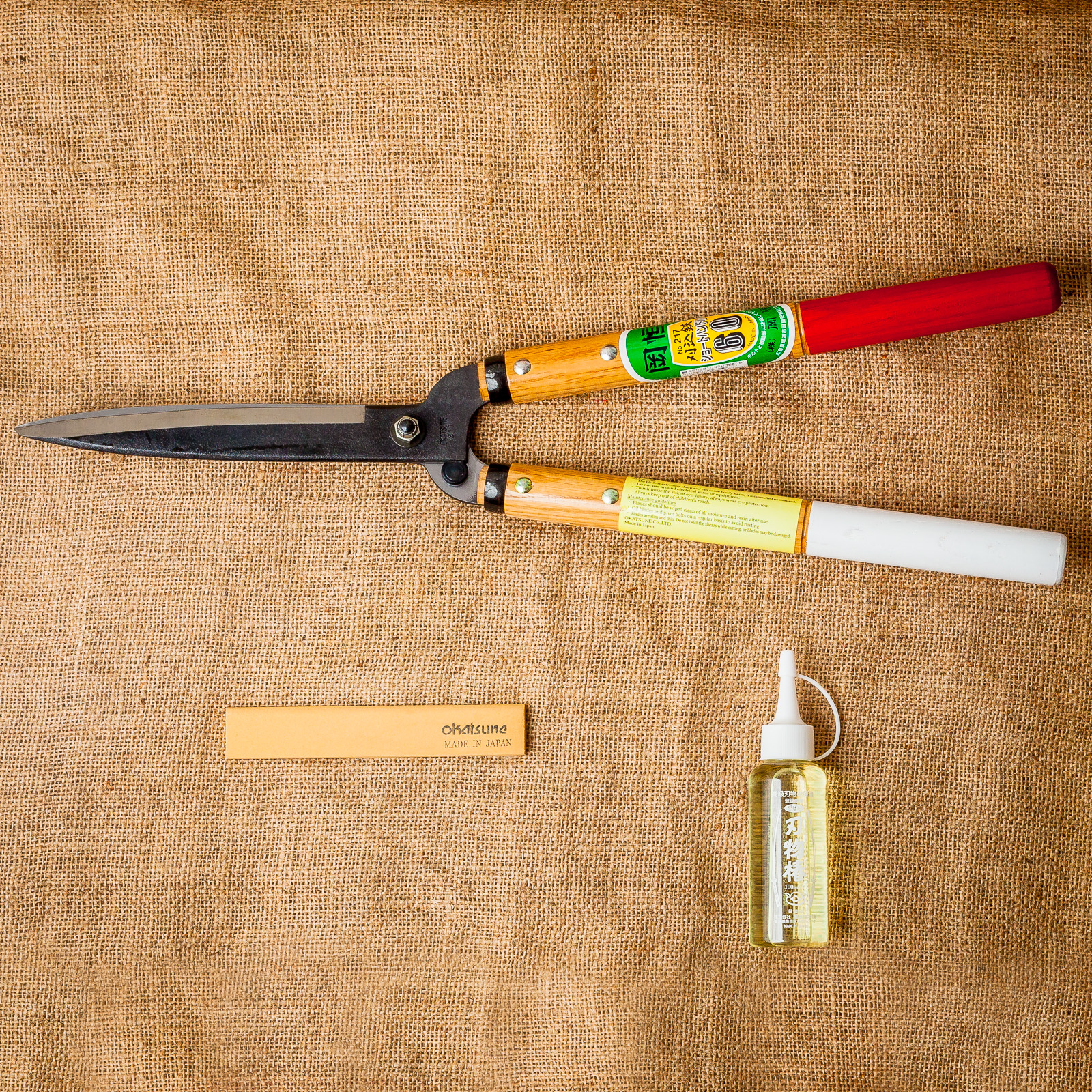 I recently wrote a piece for Topiarius magazine, the flagship publication of the European Boxwood & Topiary Society – of which Modern Mint is both a member and big supporter. Check out the EBTS here. They frequently run courses and talks too, so worth keeping an eye on. Below is the piece I wrote about the tools I use when making topiary and pruning trees…. Darren's Piece In Topiarius Magazine I use Okatsune Secateurs, which I started pruning with when working on a large orchard in Hampshire. My Felco's were too difficult to open with cold hands, but the chunky …
May20
Just inc are you are free in the following dates in June, you can visit my mentor Charlotte Molesworth's topiary garden… Check out the dates the garden is open here. And you can of course join both Charlotte and I for a topiary workshop in the garden in July, as well as September. Hope to see you there!