THE MODERN MINT BLOG
Niwaki, the book on pruning by the brilliant Jake Hobson, is now available second hand from Modern Mint.
We have 2 copies here and it has been our bible for years (alongside the brilliant mentorship of Charlotte Molesworth) helping us clip and shear and chop most of the days of summer, for the last far too many years.
It gives great background information on where the word 'Niwaki' comes from, then takes you through the different techniques for pruning different trees. The subtlety needed for pine pruning and the incredibly tough pruning you might want to try on an acer, for the most vibrant of autumn colour.
Amazon are selling copies for £13.83 used.
We are selling our second hand copy here for £7.50. That way, you get the information you need at a great price, and can happily give the book away or sell it on and get your money back when you are done with it. The spreading of information, just what the internet was about, right?!!?
November 21 st 2018
Aug05
I will be bringing a show about gardening to the Faversham Fringe on Wednesday, August 28th at 8.30pm. More details and tickets here – Faversham Fringe, The Grinning Gardener.
Jun30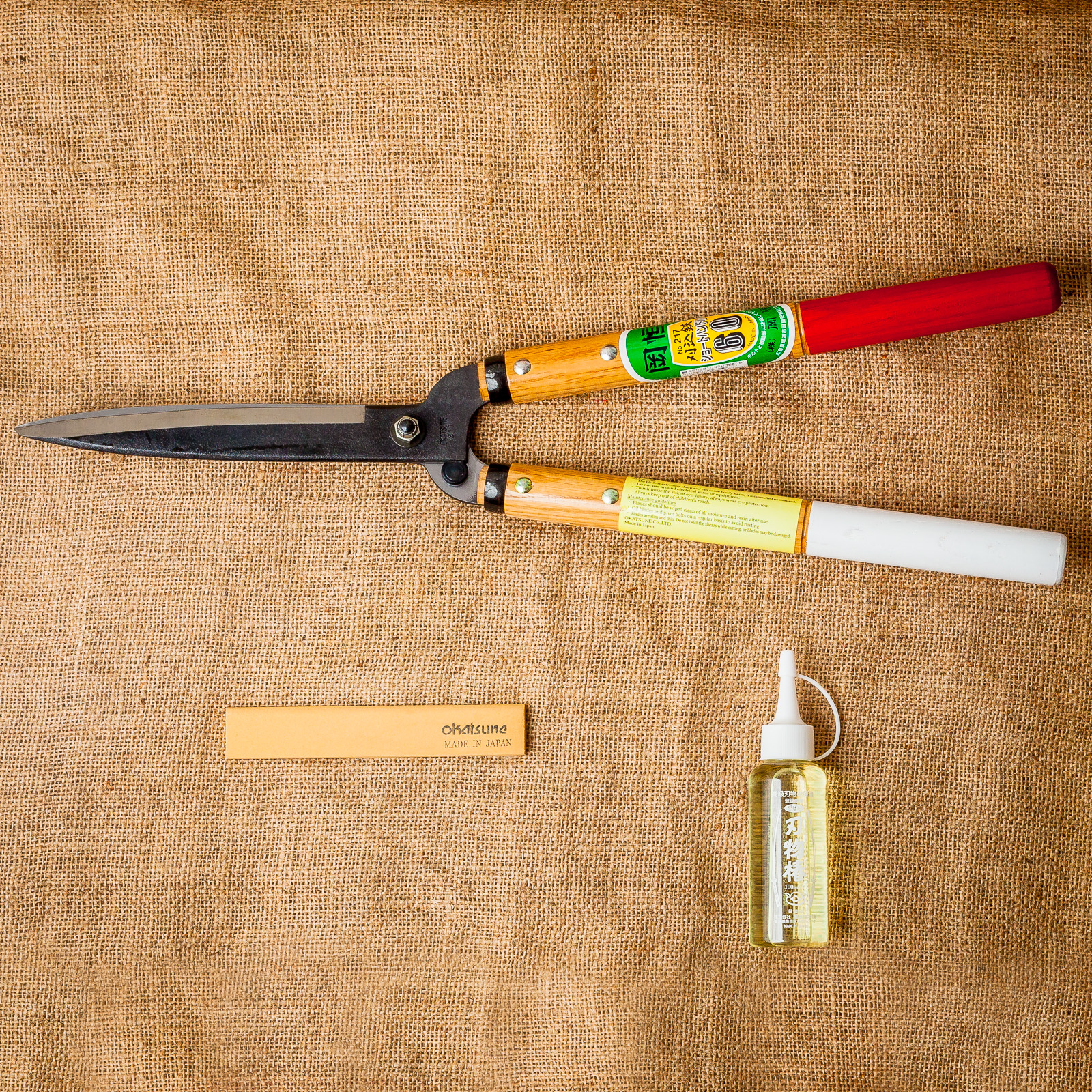 I recently wrote a piece for Topiarius magazine, the flagship publication of the European Boxwood & Topiary Society – of which Modern Mint is both a member and big supporter. Check out the EBTS here. They frequently run courses and talks too, so worth keeping an eye on. Below is the piece I wrote about the tools I use when making topiary and pruning trees…. Darren's Piece In Topiarius Magazine I use Okatsune Secateurs, which I started pruning with when working on a large orchard in Hampshire. My Felco's were too difficult to open with cold hands, but the chunky …
May20
Just inc are you are free in the following dates in June, you can visit my mentor Charlotte Molesworth's topiary garden… Check out the dates the garden is open here. And you can of course join both Charlotte and I for a topiary workshop in the garden in July, as well as September. Hope to see you there!