THE MODERN MINT BLOG
As you know, I give somewhere around 50-75 talks per year. These are at various garden clubs, WI's, gardening festivals, Oddfellows groups, U3A's and anywhere else that needs some entertaining.
I have 4 talks currently available, on the following subjects:
Watering
Garden Design
Tools
Plants For Bees
And will be writing a new garden talk for 2019.
At this moment it has no title, but I believe it will be about British gardens, pruning, soil, no-dig gardening, orchard management and food growing. It promises to be fun, as always…. and as informative as can be.
If you would like to book a new talk for 2019, please do contact me so we can find some dates.
Look forward to hearing from you,
Darren
August 9 th 2018
Sep29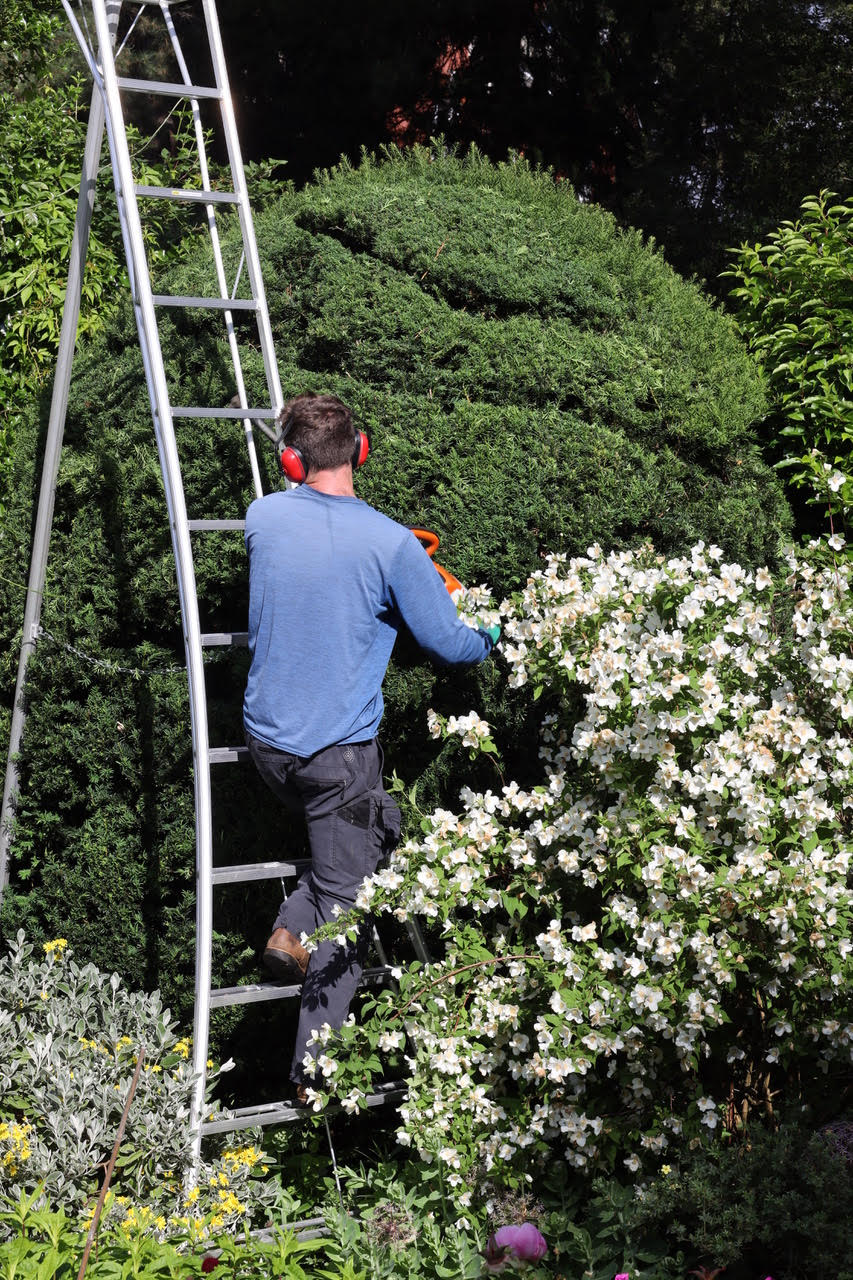 Making a new topiary out of the large, dull facade of a Taxus blob… My work was to change it up from a 'jelly drop' shape and give it texture, open it out and let the light through, and make it a sculptural feature in the background of the garden in summer… yet a major part of the garden in winter. A few more years before it becomes something special, but there was far more leaf and growth inside the plant than I thought and so it will not take too long for it to gain in character and become …
Sep27
Two weeks ago I was invited to teach topiary at the garden of Griselda Kerr, the author of The Apprehensive Gardener. I love teaching and sharing skills, but I was placed on the spot in the afternoon and asked to show how I would make a new topiary from an existing shrub. So below is a speeded-up video of me creating a cloud-pruned topiary from an old boxwood tree. I particularly love the ending when the class get involved….! See the video here. One hour was all it took, and though it needed a little tidying-up, it was made by …
Sep27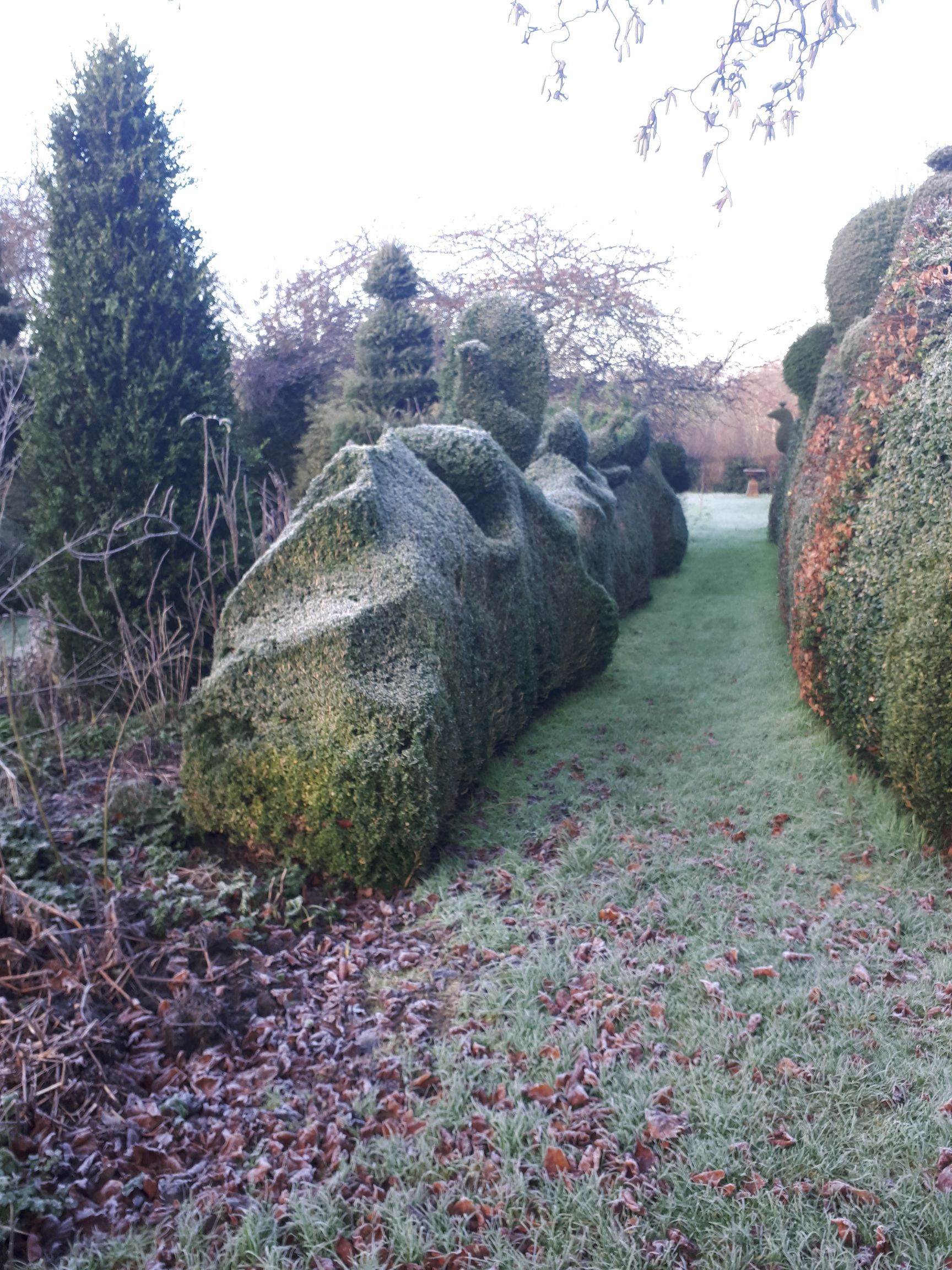 Charlotte Molesworth, my topiary mentor, and I are running our popular topiary workshop again in 2022. You can email me for details – or go here for information, your ticket and to find out about dates. Book A Spot On A Topiary Workshop, September 2022