THE MODERN MINT BLOG
Here are a few recommendations for great nature writing – some are free, some will take you elsewhere to buy the book…
All are well worth reading though, as they don't just write about nature – but politics, capitalism, the economy and romance too…
The Pain You Feel Is Capitalism Dying
Reason 2: Damage Built Up in the Natural World
There is no such thing as an economy that exists without the physical world. The delusional idea that markets are separate from nature has guided mainstream economic policy for a long time — and now we are seeing the consequences in mass extinctions, loss of topsoils, climate change, collapse of fish stocks in the world ocean, rising levels of pollution, and more.
Writer: Joe Brewer
… the upland habitats we have chosen to conserve seem to be almost as dead, impoverished and lacking in structure or complexity as a parking lot… without trees, large predators, wild herbivores, rotting wood or many other components of a thriving ecosystem, these places retain only a few worn strands of the complex web of life.
Writer: George Monbiot
How could intelligent beings seek to control a few unwanted species by a method that contaminated the entire environment and brought the threat of disease and death even to their own kind?
Writer Rachel Carson
What Has Nature Ever Done For Us?
"In an interview, he was quoted as saying… natural resources are limited, and I need to take them before they're gone."
Writer: Tony Juniper
And to end this blog on nature writing we offer you 'Death of the Naturalist' – why is nature writing now so tame?
Can you make your nature writing great?
April 29 th 2016
Feb22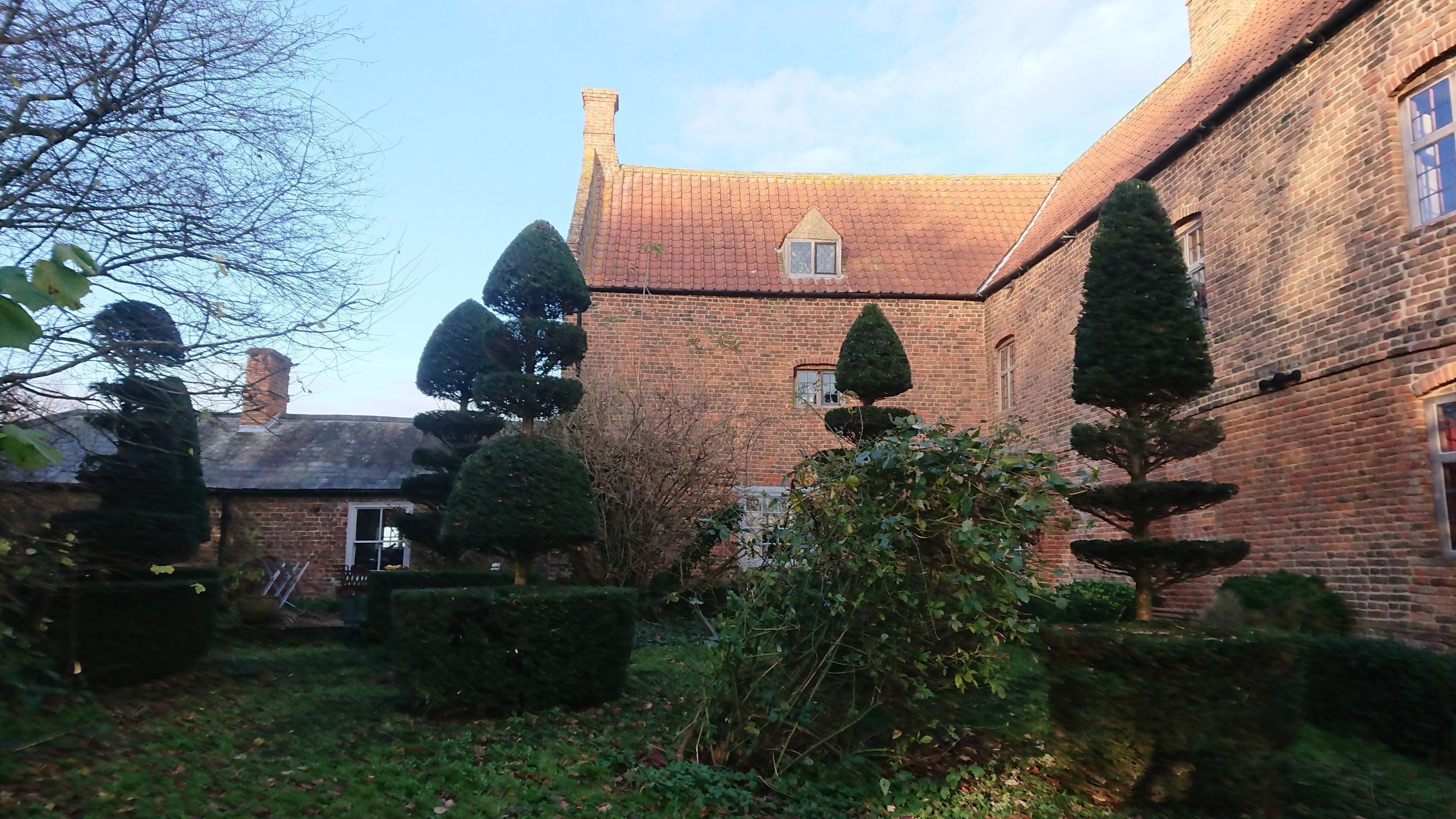 Guanock House needs a trainee topiary artist! Some of you may know it as the first home and garden of designer Arne Maynard, but is now owned and maintained by Michael Coleman and his wife Michelle. They offer meditation workshops and retreats there and it is as beautiful a house and garden as you could wish to visit. They called me in last Autumn to help shape up some of the topiary as it was all getting out of hand, but what it really needs is someone with a steady hand and lots of patience to take over the clipping …
Feb09
Here are some photos of work I have been doing at the garden of Charlotte Molesworth in Kent. Snow and ice brings out the depth of the different planes and angles carved into the boxwood. A garden has to look beautiful in winter – and topiary (green architecture)  helps do that! For more topiary pictures, click here.
Feb01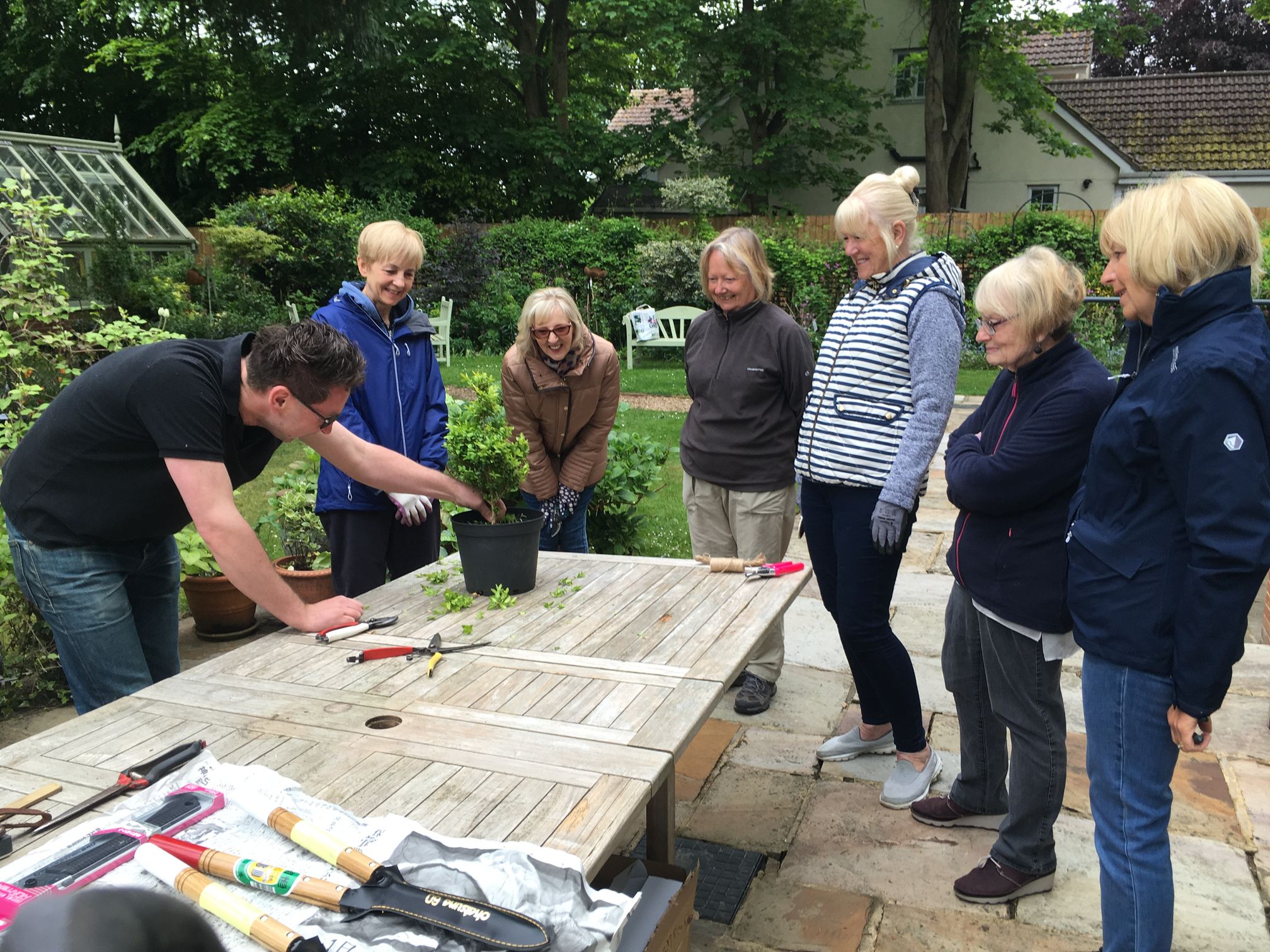 I am an experienced teacher of topiary and pruning, running workshops in the topiary garden of Charlotte Molesworth in Kent, as well as for The English Gardening School and The European Boxwood And Topiary Society. So if you are a keen gardener, a garden club, a group of friends who want to know more or even an absolute beginner who has been bitten by the gardening bug, then do contact me about what you might like to learn. What a laugh we are having in this workshop session I ran for a group of friends in Essex… Many people employ …