THE MODERN MINT BLOG
Stefano works with us at Modern Mint, designing gardens with Darren (who, incidentally, also does garden talks) and turning his hand to just about anything the business needs in terms of logos, prints, signs and artwork.
He joined us at the end of 2014 and fit in magnificently, his positivity and quick thinking an exciting asset to a new company like ours. He also makes an incredible tiramisu (he is Italian, after all) and a fantastic pizza dough – after too many strong espressos we often float around the idea that we should open a Modern Mint pizzeria too…. they really are that good!
To celebrate Stefano and the skills he brings to Modern Mint we decided to set him a challenge – to illustrate 99 Flowers in 99 days.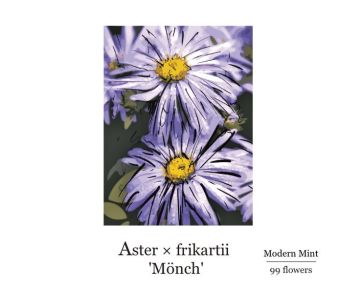 Which flowers and what style is completely up to him – what we wanted to see was a body of work created by an artisan, that when viewed together turned out to have extraordinary weight and depth. Is that a lot to put on someone, do you think? It could possibly be, but our man Stefano took up the challenge and so, we invite you to please take a little time to view and enjoy the 99 Flowers project by Stefano of Modern Mint.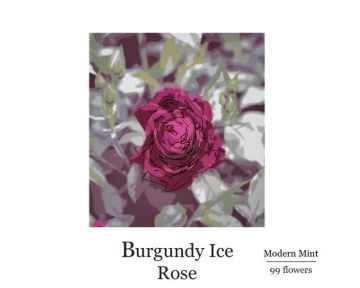 For more of these amazing drawings, and to see how the style evolves throughout the 99 days, visit 99 Flowers by Stefano on Pinterest and Facebook.
July 29 th 2015
Feb22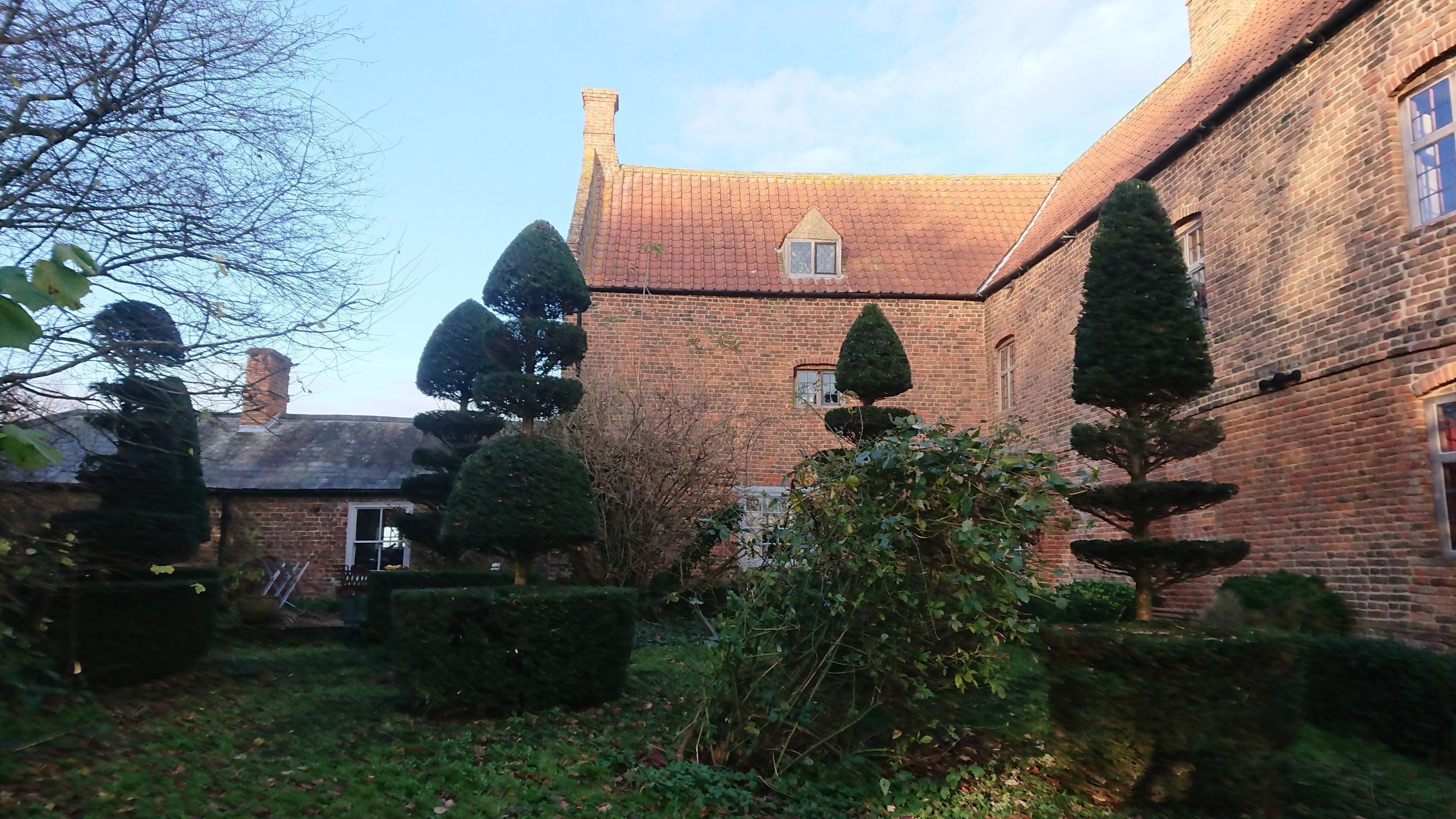 Guanock House needs a trainee topiary artist! Some of you may know it as the first home and garden of designer Arne Maynard, but is now owned and maintained by Michael Coleman and his wife Michelle. They offer meditation workshops and retreats there and it is as beautiful a house and garden as you could wish to visit. They called me in last Autumn to help shape up some of the topiary as it was all getting out of hand, but what it really needs is someone with a steady hand and lots of patience to take over the clipping …
Feb09
Here are some photos of work I have been doing at the garden of Charlotte Molesworth in Kent. Snow and ice brings out the depth of the different planes and angles carved into the boxwood. A garden has to look beautiful in winter – and topiary (green architecture)  helps do that! For more topiary pictures, click here.
Feb05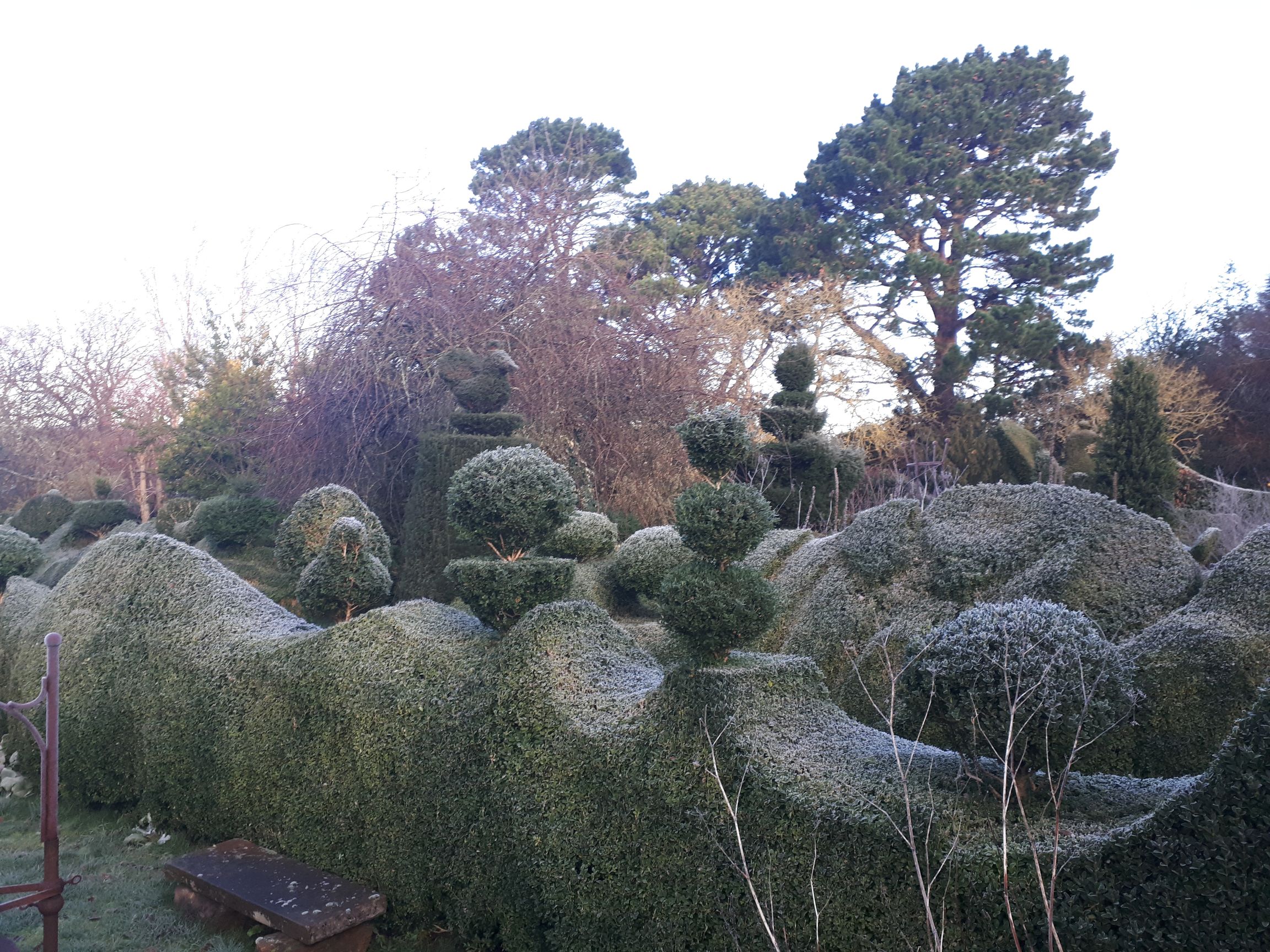 How To Use Topiary In The Garden is my new talk, which I first gave last year via Zoom for the European Boxwood And Topiary Society. Returning to Zoom again, there are two dates available to see and hear the talk: March 16th – Book your ticket here April 6th – Book your ticket here The talk is great fun, perfect for keen gardeners or people who want to know how to improve their garden with hedges and architectural plants. How To Use Topiary In The Garden looks at how to move away from the idea topiary is twee or old-fashioned, …