THE MODERN MINT BLOG
Kapok Pillow – Please note we no longer stock this item.
Visit Our Shop For Keen Gardeners Here
The Kapok Pillow at Modern Mint
Our pillows are made from natural kapok. Kapok fibre is cotton-like and is known as silk cotton, or Java cotton. You will find the kapok tree in rainforests in Asia, but is a native of Central America. It is important to know this, as the harvesting of the fibre – labour-intensive as it is – becomes vital for local economies and provides work for communities in countries where it is needed. No only that, but because the trees have a purpose – e.g. money can be made from them – it means the trees don't get cut down. So you are saving rainforests by buying these great pillows!
Kapok fibre is lightweight, like 15% the weight of cotton. (That would be the organic cotton you are using already right?) It was used in life jackets at one point, before they started using synthetic materials to make them, because the fibre is so buoyant.
This lightness makes it the softest of our pillows. Lots of masseurs buy them from us. Think of it as a luxury item, for when you need a moment… or three… or even if you have your own masseuse who wants to get you comfortable….?
It is also flammable. So please don't smoke in bed.
Washing the Pillow
The cover can be machine washed at 40 degrees celsius. Kapok, being a plant fibre, means you do not need to remove it from the case before sticking it in the washing machine. Do make sure the filling is thoroughly dried after washing it though – don't rush back to wanting to use it when it is still wet!
A Few More Details…
The case can be unzipped if you want to adjust the height of the filling.
Size of the pillow: 50 x 75cm – if you want that in inches, just copy those figures and plug them into Google to find out…
The weight of the filling is approximately 700g. A lot of filling, because it is so light!
If the Kapok Pillow is Not For You…
Don't think we can't accommodate you or your needs. Modern Mint can also supply you with an organic spelt pillow, or even an organic buckwheat one… they are cheaper options, so may be better value to you – but the Kapok pillow is so light, it really is fabulous for a treat…
We no longer stock these pillows – please visit our shop for tools for keen gardeners!
November 14 th 2016
Jun10
Brought By Bike is an excellent website I found last month, where businesses offer their services by (of course) bicycle. Modern Mint and my topiary work is now live on the site offering my topiary services, via bike, to the following two postcodes – CM1 CM2 Now I can imagine I will need to borrow a ladder should anyone have a larger shrub, but most town gardens in the Chelmsford area have a need not just for privacy but to let light into the house… so a balance must be struck when shaping hedges and shrubs to cover both needs. …
May10
Transforming Topiary – a video made for the European Boxwood And Topiary Society by Charlotte Molesworth and I, in her garden. We take a dog topiary and work out how to update it, turning it into a bird. Worth a watch I think, and hopefully useful to you! You can see more of my clipping on the topiary page. Or read my Spring 2021 Topiary Provocation here.
Apr28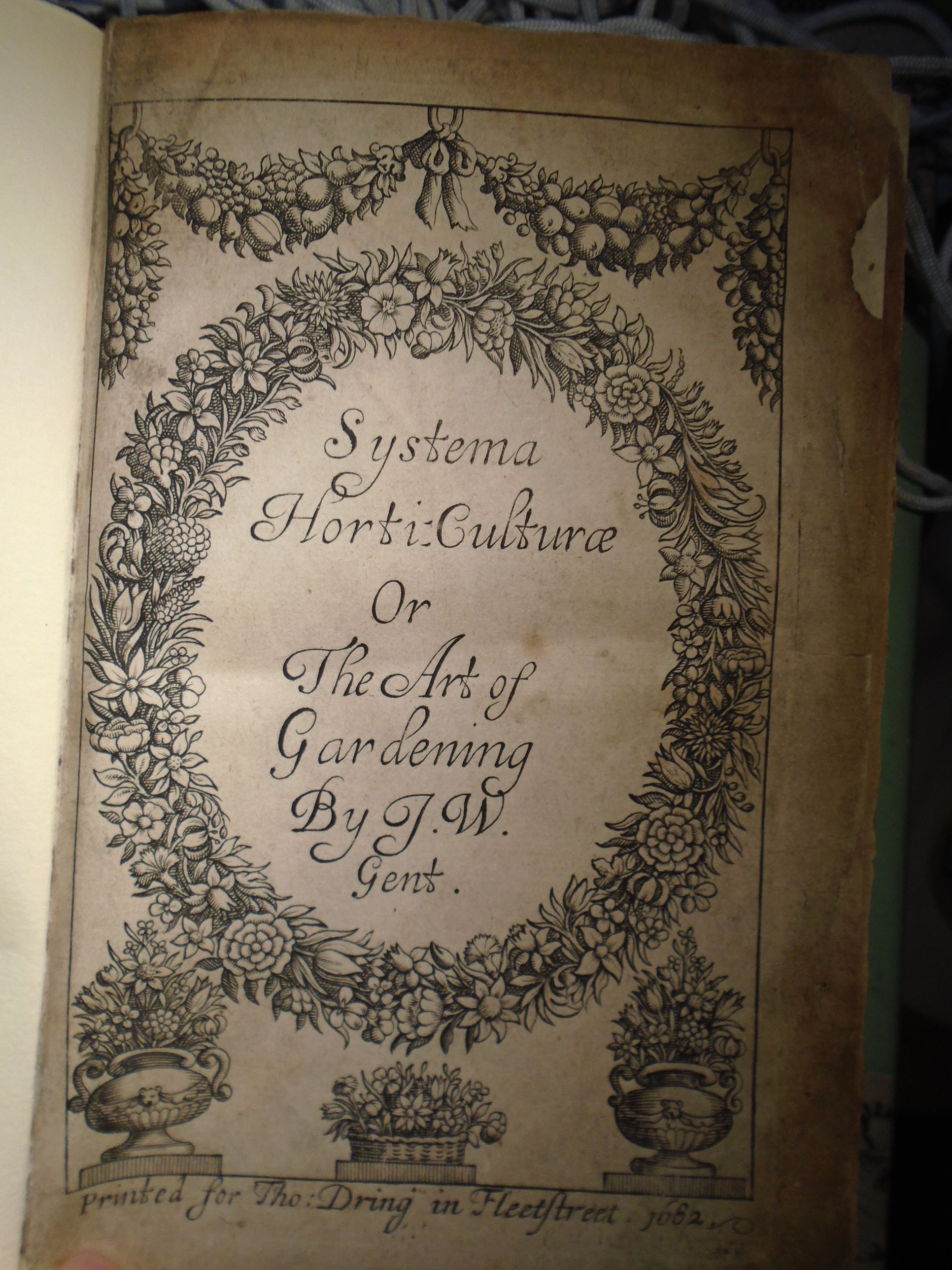 Phillyrea is one of my favourite plants for topiary. I have been using it for quite a few years as a specimen shrub, mostly due to the fact it clips well and has a tough habit – all good characteristics for a topiary plant. It also has a  reputation for being an excellent nectar source for bees… Read more about Phillyrea here. Mentioning this to Malcolm Thicke, a market garden historian and writer, he sent me a some photos of topiary and phillyrea mentioned by John Worlidge in Systema Horticulturae from 1682…. incredible! He also mentioned to me that in …