THE MODERN MINT BLOG
In July we were invited to visit Jekka's Herb Farm and herbetum, a fantastic nursery just North of Bristol run by the wonderful Jekka McVicar.
It is the first time we had met her, although we bought her book 'Jekka's Complete Herb Book' many years ago now (along with over 1 million other people who have a copy….) and it was an absolute pleasure – she is funny, down-to-earth and interested in how she can help you learn more about herbs, a group of plants that don't always get the air time ornamentals and fruit and vegetables are allowed.
Here is a small selection of the notes we made and the ideas we learnt from our short visit, but rest assured we will be going again one day, as you should to – a tour of the herbarium is worth it for all the strange and exotic herbs you get to taste!
What We Learnt with Jekka McVicar
Oregano compactum is great for butterflies.
Different mint's will all taste the same if their roots touch.
Stevia is considered a 'novel' food because it has not been used/eaten regularly by the food industry for 35 years. This wonder plant, that will provide a sweet and healthy alternative to sugar, becomes vatable when registered as a novelty food… and so doesn't get grown and sold widely….
Herbs are plants of the people!
In Ayurvedic medicine an ill person was told to sit in the herb garden, the herbs would be in raised beds and then the people could breathe the fragrance in 'at nose level'…
Tansy cake (made with Tanacetum vulgare) was eaten as a wormer at Lent. It also stops fleas if you rub it on your dog!
Lovage was used as a deodorant to line your leather boots and stop them smelling.
Sorrel can clear your palate (love Sorrel, a much under rated herb in the kitchen…)
People would make a drink of the most prolific herb – so formerly in London, Angelica, which grew along the banks of the Thames, would be made into gin. Juniper was a luxury item rarely used.
Bitter is a taste we don't have enough of in our diets, but it is good for the liver and should be sought out – even as food producers try to make our fruit and vegetables sweeter!
Members of the Lamiaceae family need to be pruned after flowering – and there are a lot of herbs in this family…. see mint, oregano, hyssop, thyme, basil…
The scent of rosemary is good for your memory.
Lemon balm is good as a stress -reliever….
Celery seed and cider vinegar in hot water will help arthritis.
Filipendula (which is in our Seedballs) makes a great natural painkiller.
Pot marigold is not that tasty, but got its name from being added to the pot food was cooked in… hence the name pot herbs….
The root of Althea officinalis was used as a carbohydrate before potato. Incidentally, 'officinalis' gives you a clue to what the plant was used for – as a medicine.
Flax (linseed) should be eaten every day for good health. So get to it!
Our trip to see the herb farm and meet Jekka McVicar was brilliant and we highly recommend going – she is a treasure trove of knowledge and passion, so go, learn!
Buy the Herb Book by Jekka McVicar now!
August 10 th 2016
Aug05
I will be bringing a show about gardening to the Faversham Fringe on Wednesday, August 28th at 8.30pm. More details and tickets here – Faversham Fringe, The Grinning Gardener.
Jun30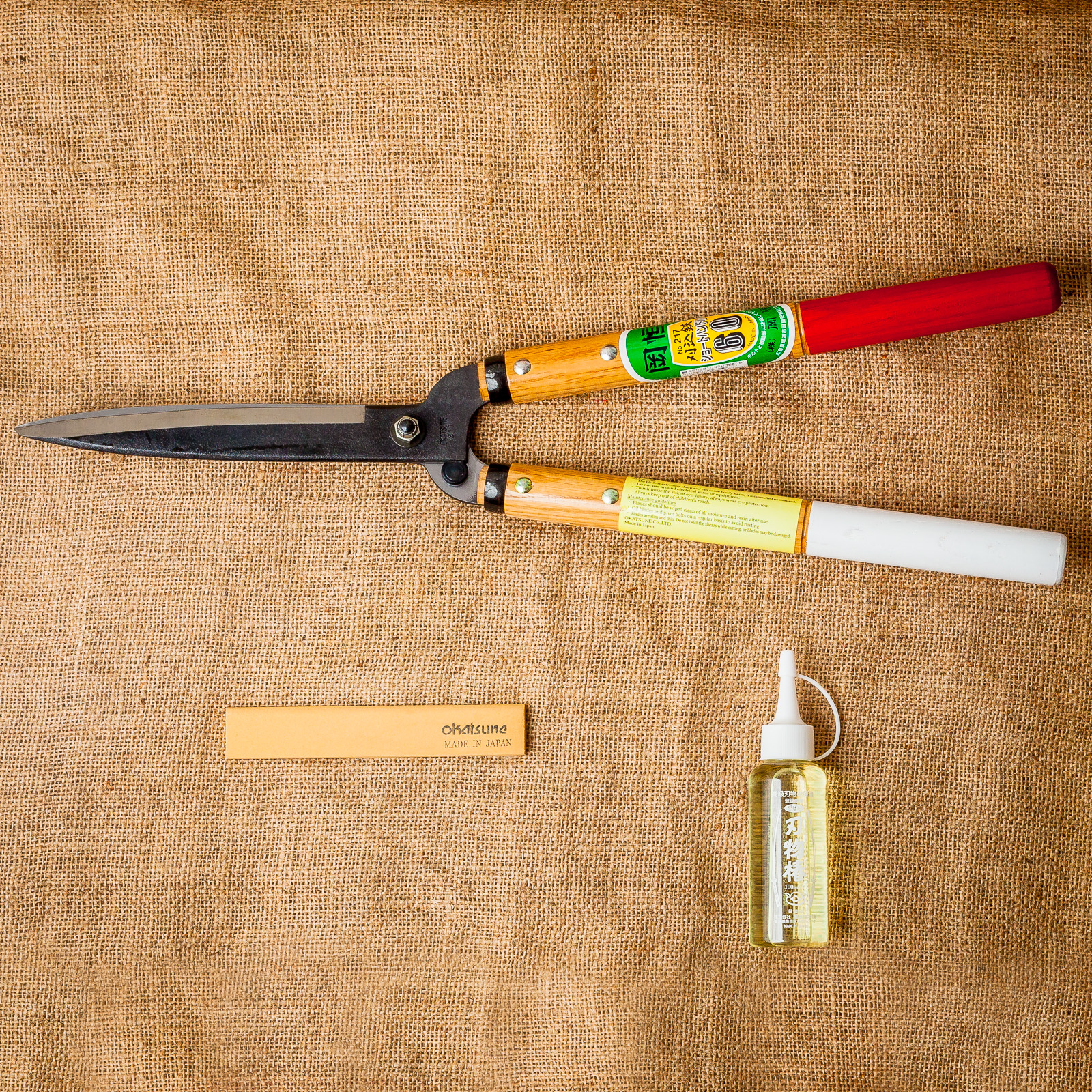 I recently wrote a piece for Topiarius magazine, the flagship publication of the European Boxwood & Topiary Society – of which Modern Mint is both a member and big supporter. Check out the EBTS here. They frequently run courses and talks too, so worth keeping an eye on. Below is the piece I wrote about the tools I use when making topiary and pruning trees…. Darren's Piece In Topiarius Magazine I use Okatsune Secateurs, which I started pruning with when working on a large orchard in Hampshire. My Felco's were too difficult to open with cold hands, but the chunky …
May20
Just inc are you are free in the following dates in June, you can visit my mentor Charlotte Molesworth's topiary garden… Check out the dates the garden is open here. And you can of course join both Charlotte and I for a topiary workshop in the garden in July, as well as September. Hope to see you there!