THE MODERN MINT BLOG
Autumn has officially begun, with the evenings drawing in earlier its time to get 'hygge'! That's right – here at Modern Mint HQ we are all into adopting the Danish concept of all things cosy and making the ordinary things in life beautiful and warming.
Embracing Hygge
Today we fully embraced it. After a few longs weeks and weekends of working at either shows or with our garden design and topiary work, today was finally a day off.
So what did we do?
It started with a fantastic brunch. Scrambled eggs (always a winner) with wilted kale seasoned by chilli, garlic and feta (all organic), bagels and veggie sausages … and lots of tea. This really was a delightful brunch, absolutely delicious… so delicious we felt we needed to share the recipe. The rest of day was spent reading, knitting and continuing to drink lots of tea! Hmmm …  hygge.
Modern Mint Brunch
Start cooking some veggie sausages in the grill. A nice easy start, yes? Then, when that is done we get to the great bit, the winner – the garlic, chilli and feta wilted kale.
Gently fry chopped garlic (a few cloves) for a few minutes in olive oil and then add about half a chilli (chopped small) into the pan. Continue frying for a few more minutes., until both are soft and smell delicious. A little pinch of sea salt will help bring out the flavours too. Add in 4 or so large handfuls of chopped kale and continue to fry for a few more minutes until the kale starts to wilt. At this point add in cubed feta and allow the feta to melt down into the kale, giving it a good stir so everything gets a coating.
Pop some bagels into the toaster, and start to prepare the scrambled eggs. For the scrambled eggs mix 4 eggs, a dash of milk, generous amount of black pepper and oregano.
Once the bagels are toasted place the kale mixture on one half of the bagel. Don't clean the pan that you cooked the kale in. Add in the scrambled eggs and cook in the same pan so it soaks up the flavour. Once done add the scrambled eggs to the other half of the bagel.
By this point the veggie sausages should be cooked, and – Voila! – the brunch is done – enjoy!
Want to try out hygge for yourself?
You will need one or all of the following….
1. A Good Book
Nothing beats sitting down with a good book and a cup of tea on a Sunday afternoon. Our range of books from John Walker are a must for any organic gardener. Full of essential tips and ideas to make your green space even greener.
See more of these great books now.
2. Get Crafty
We have some beautiful embroidery sets perfect for beginners. You may quickly find you give up the TV a few nights a week and take this up as a hobby.
See our embroidery stitch kit now.
3. Get outdoors when the sun is shining!
And finally, hygge doesn't just have to be indoors. When the sun is shinning get outside in the fresh air. Go for walks, plant those bulbs, and get outside before it gets dark again! Just make sure you wrap up warm. That cup of tea and cake always tastes better after being outside.
We hope you find time for some hygge in your life!
October 16 th 2016
Sep29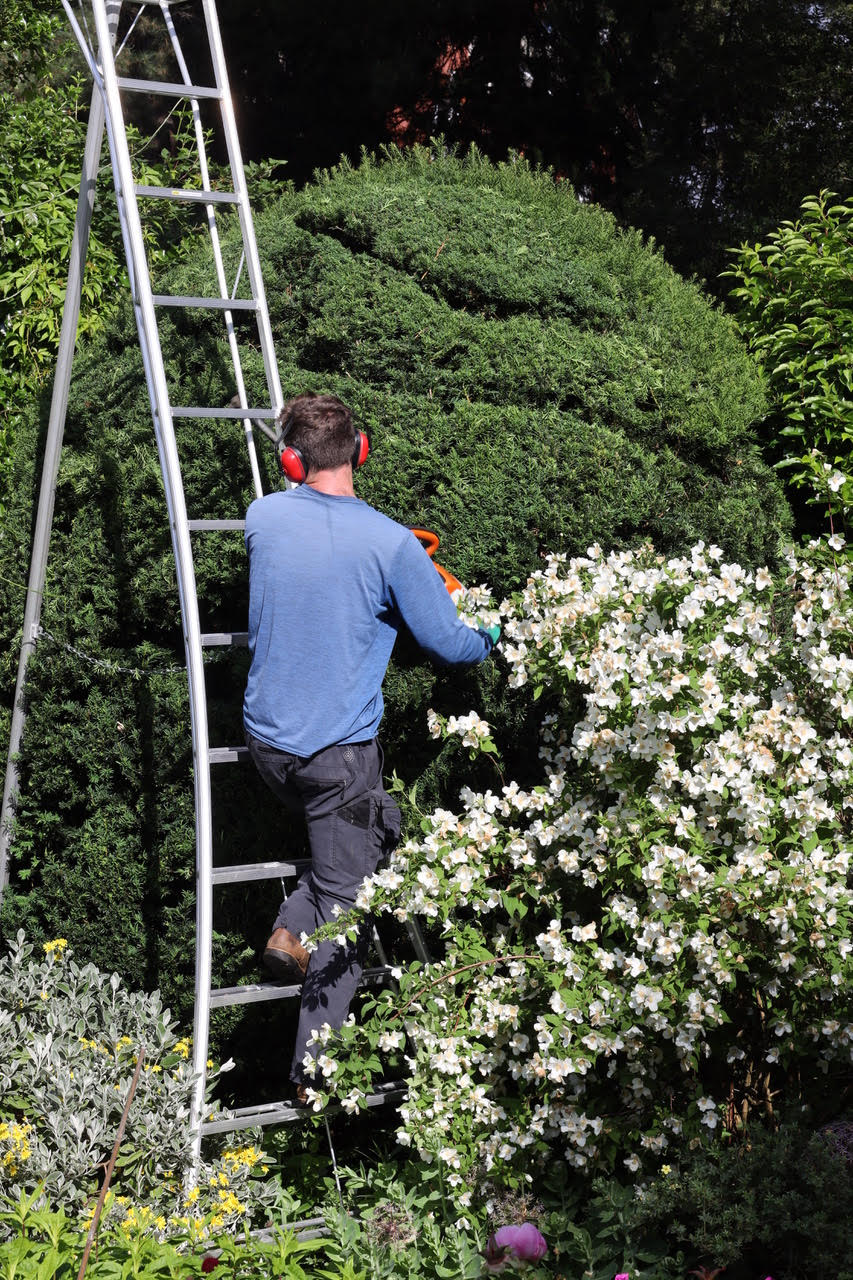 Making a new topiary out of the large, dull facade of a Taxus blob… My work was to change it up from a 'jelly drop' shape and give it texture, open it out and let the light through, and make it a sculptural feature in the background of the garden in summer… yet a major part of the garden in winter. A few more years before it becomes something special, but there was far more leaf and growth inside the plant than I thought and so it will not take too long for it to gain in character and become …
Sep27
Two weeks ago I was invited to teach topiary at the garden of Griselda Kerr, the author of The Apprehensive Gardener. I love teaching and sharing skills, but I was placed on the spot in the afternoon and asked to show how I would make a new topiary from an existing shrub. So below is a speeded-up video of me creating a cloud-pruned topiary from an old boxwood tree. I particularly love the ending when the class get involved….! See the video here. One hour was all it took, and though it needed a little tidying-up, it was made by …
Sep27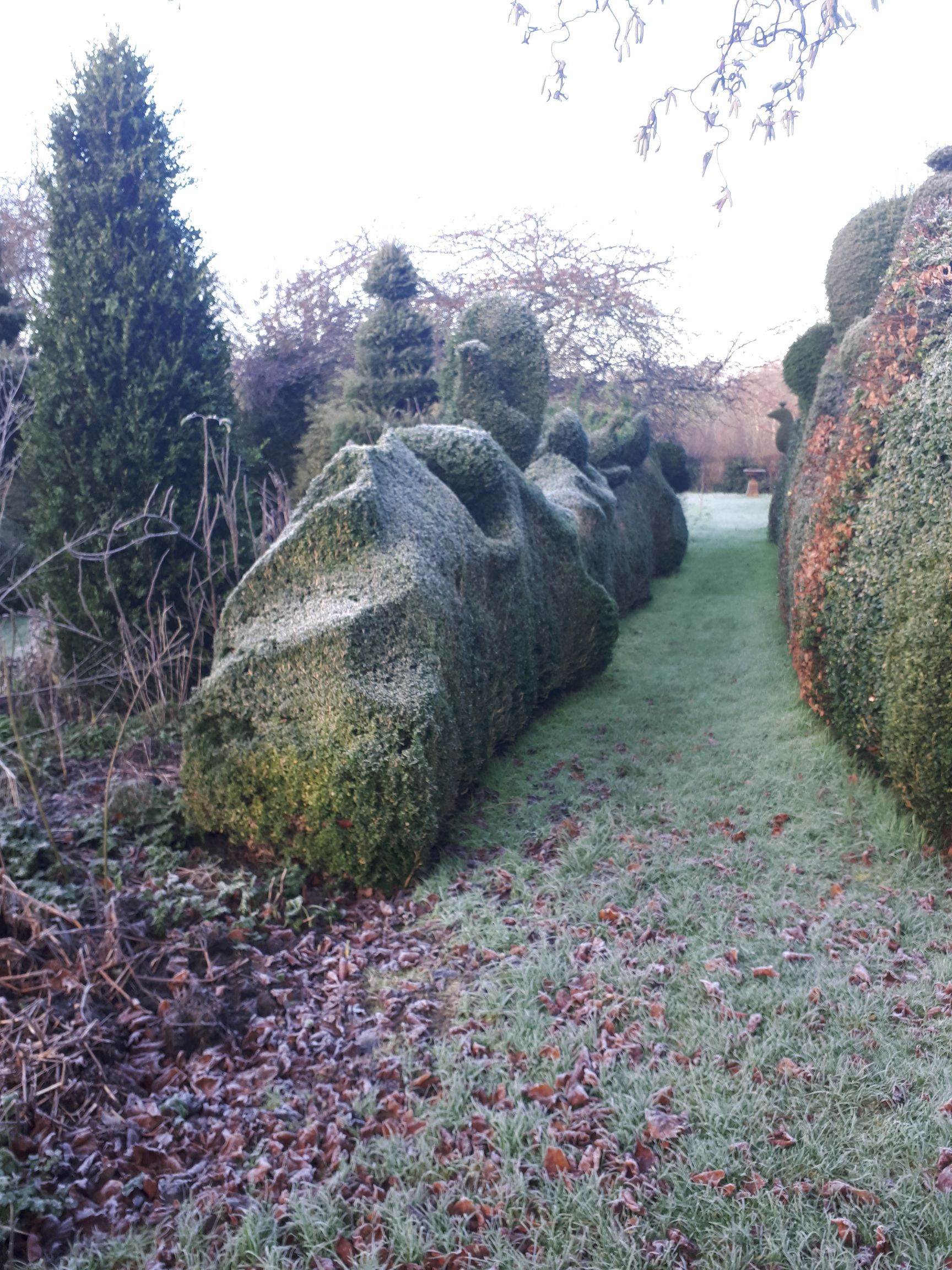 Charlotte Molesworth, my topiary mentor, and I are running our popular topiary workshop again in 2022. You can email me for details – or go here for information, your ticket and to find out about dates. Book A Spot On A Topiary Workshop, September 2022