THE MODERN MINT BLOG
In several categories – see which one you think he would like the most and get it delivered by the weekend!
All are 'dad gift cliches' until the end… then we give you a few (we hope) quirky bits to buy…
1) BBQ
2) Bathroom shizzle (you know, grooming and what not…)
3) Tools and Practical Bits
4) Software and gadgets
(Good deal on this one at time of posting!)
5) Quirky (we hope… if you can think of something better, please send us an email and we'll stick it up here!)
(Okay, that one isn't for Dad… unless he's had a drink and thinks he can fit in it…? It's a Sunday afternoon BBQ accident just waiting to happen…)
And that's it for now – presents and gifts for Father's Day 2014! For the very best hedge cutting tools though, have a look at this post…
June 11 th 2014
Sep21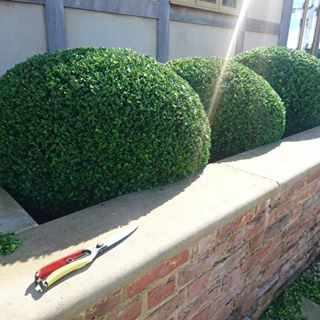 I was asked by the European Boxwood & Topiary Society to help out with answering a common question – How to sharpen your shears? So we spent a fun day making a video, that hopefully will help you make sure you have sharp, shiny blades to do your topiary pruning with. And you can find here more examples of the topiary I make with my sharp blades.
Aug16
You can get a ticket for this new talk I'm giving at the European Boxwood And Topiary Society here – TALK TICKETS It is on the 25th August at 6pm. It should be great fun and I'm very excited to be sharing some recent thoughts about topiary with people – and how it might work in a modern garden.
Jun14
If you have a subscription, you can check out an article about bespoke ideas for your garden in the Telegraph. There are some great crafts people there, so check it out. Click Here To See The Article About my Topiary Work In The Telegraph