THE MODERN MINT BLOG
Earth Friendly Gardening Books
Modern Mint are thrilled to announce we now have a collection of Earth Friendly Gardening Books now in stock!
Written by the brilliant and award winning gardener John Walker (who gave us a fantastic interview on this blog last year) we can now offer you the following titles in his oeuvre…
The Brand New Book 'Weeds'
The Practical 'How To Create An Eco Garden'
2 Book Collection of Essays 'Digging Deep'
Click on the photos above to read more about what makes these books such a worthwhile read… or visit the Modern Mint Shop.
If you want a quick run-down of why these books are such a worthwhile purchase, then see below:
They offer practical advice that you can actually take action on at home in your own garden.
The writer, John Walker, is an award winning writer who knows how to tell a story well – especially when it comes to earth friendly gardening!
If this beautiful earth of ours is to be made even better, the ideas these books showcase need to be acknowledged.
They are great value and can easily be popped into a bag, suitcase or even a pocket for reading on holiday. We often take them on the train with us into London, as they fit neatly into the back pocket of our jeans, making it easy to carry around.
They make a fantastic gift for a friend – so don't be shy in buying one!
I Only Have Enough Money for 1 Book – Which is Best?
They are all good, honestly, but the best if you are on a budget is 'How To Create an Eco Garden.' It is packed full of useful information and is a lovely, weighty book to hold in the hand. It includes lots of illustrations too.
@ModernMintLtd I love this book! I take it to my talks (hog-friendly gardening). Our #garden works with #nature 🙂 pic.twitter.com/a0I4sRAfmn

— BioRisings (@HedgehogTorfaen) August 19, 2016
(As a bonus, The Digging Deep books would be our second choice, as they are full of wit and really get you thinking. Buy Digging Deep the Collection here.)
August 18 th 2016
Sep29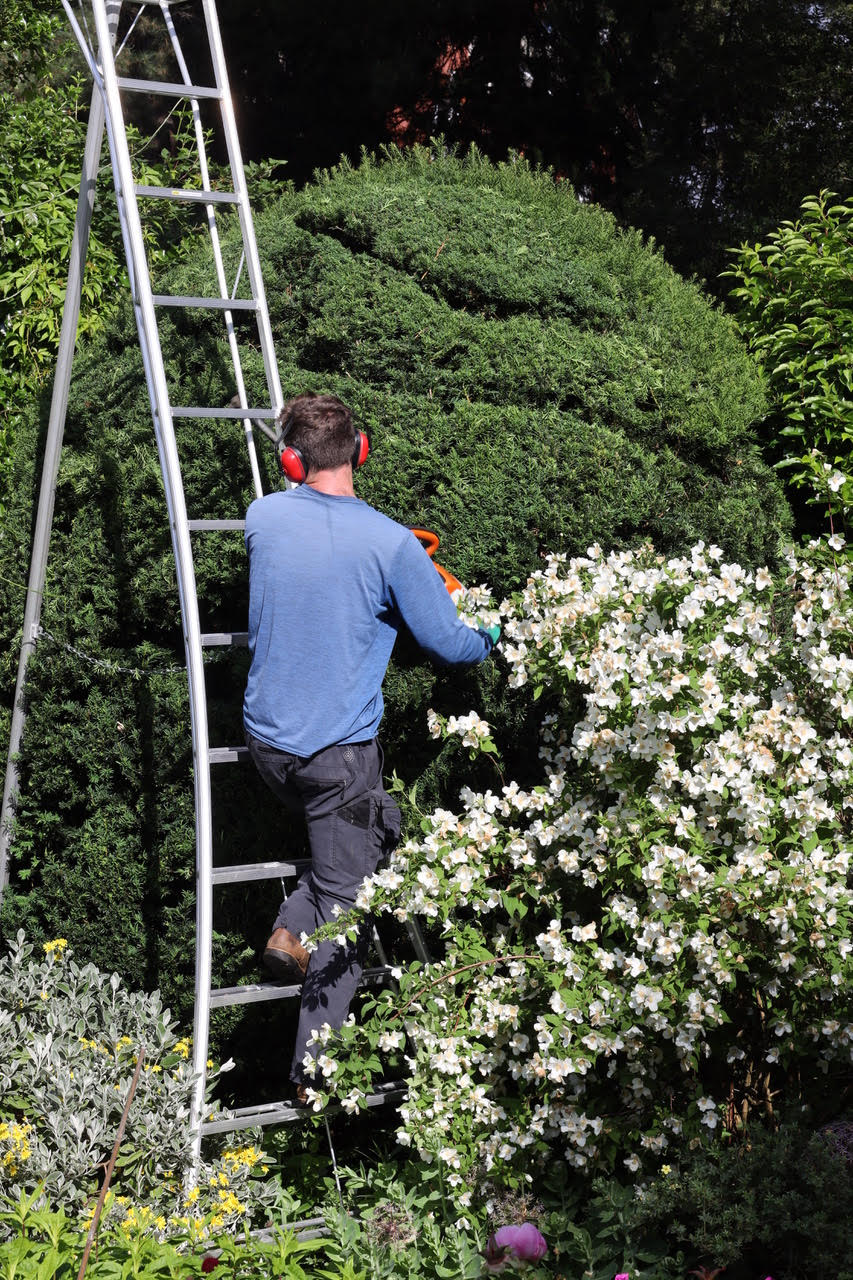 Making a new topiary out of the large, dull facade of a Taxus blob… My work was to change it up from a 'jelly drop' shape and give it texture, open it out and let the light through, and make it a sculptural feature in the background of the garden in summer… yet a major part of the garden in winter. A few more years before it becomes something special, but there was far more leaf and growth inside the plant than I thought and so it will not take too long for it to gain in character and become …
Sep27
Two weeks ago I was invited to teach topiary at the garden of Griselda Kerr, the author of The Apprehensive Gardener. I love teaching and sharing skills, but I was placed on the spot in the afternoon and asked to show how I would make a new topiary from an existing shrub. So below is a speeded-up video of me creating a cloud-pruned topiary from an old boxwood tree. I particularly love the ending when the class get involved….! See the video here. One hour was all it took, and though it needed a little tidying-up, it was made by …
Sep27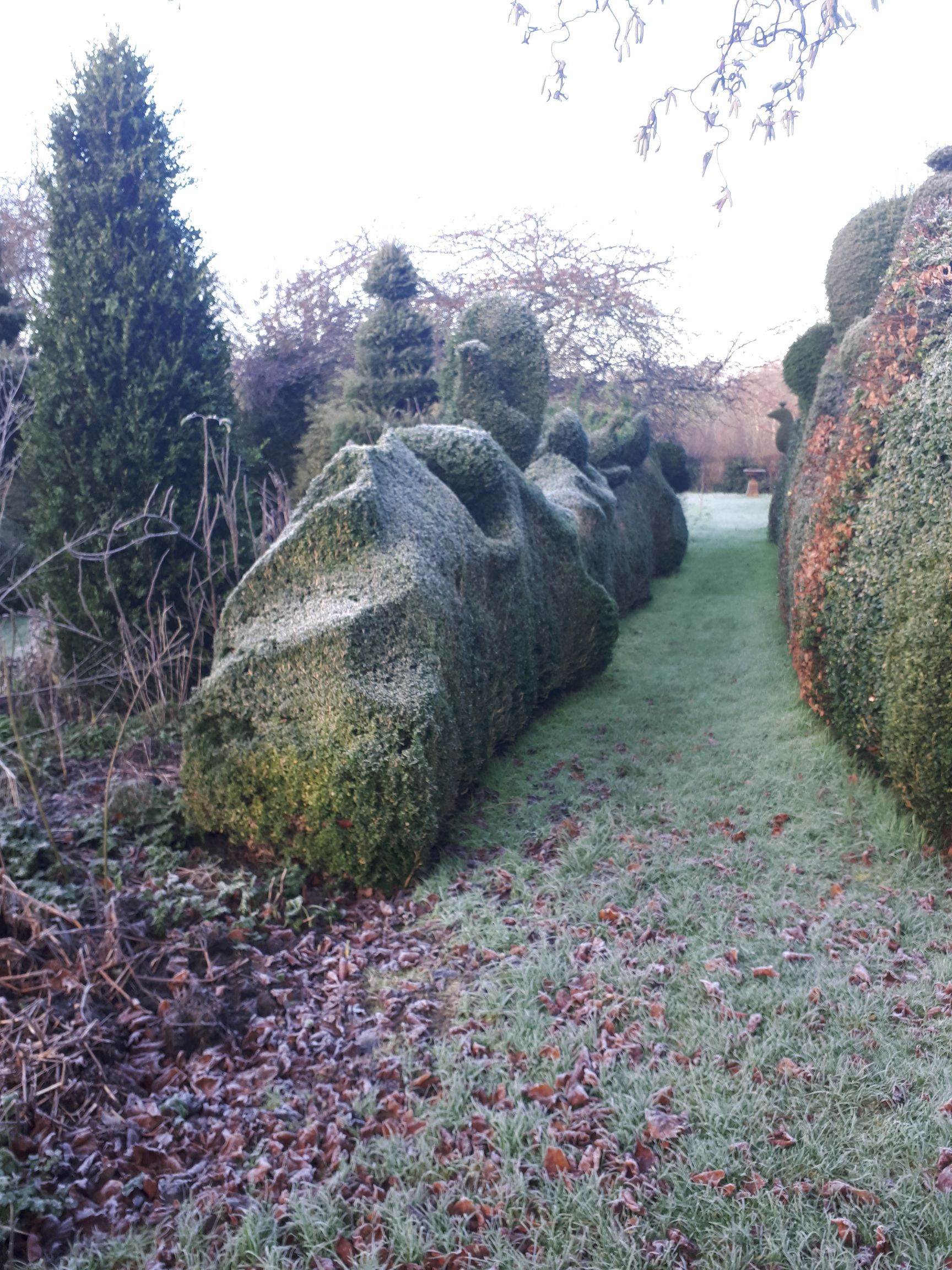 Charlotte Molesworth, my topiary mentor, and I are running our popular topiary workshop again in 2022. You can email me for details – or go here for information, your ticket and to find out about dates. Book A Spot On A Topiary Workshop, September 2022