THE MODERN MINT BLOG
Earth Friendly Gardening Books
Modern Mint are thrilled to announce we now have a collection of Earth Friendly Gardening Books now in stock!
Written by the brilliant and award winning gardener John Walker (who gave us a fantastic interview on this blog last year) we can now offer you the following titles in his oeuvre…
The Brand New Book 'Weeds'
The Practical 'How To Create An Eco Garden'
2 Book Collection of Essays 'Digging Deep'
Click on the photos above to read more about what makes these books such a worthwhile read… or visit the Modern Mint Shop.
If you want a quick run-down of why these books are such a worthwhile purchase, then see below:
They offer practical advice that you can actually take action on at home in your own garden.
The writer, John Walker, is an award winning writer who knows how to tell a story well – especially when it comes to earth friendly gardening!
If this beautiful earth of ours is to be made even better, the ideas these books showcase need to be acknowledged.
They are great value and can easily be popped into a bag, suitcase or even a pocket for reading on holiday. We often take them on the train with us into London, as they fit neatly into the back pocket of our jeans, making it easy to carry around.
They make a fantastic gift for a friend – so don't be shy in buying one!
I Only Have Enough Money for 1 Book – Which is Best?
They are all good, honestly, but the best if you are on a budget is 'How To Create an Eco Garden.' It is packed full of useful information and is a lovely, weighty book to hold in the hand. It includes lots of illustrations too.
@ModernMintLtd I love this book! I take it to my talks (hog-friendly gardening). Our #garden works with #nature 🙂 pic.twitter.com/a0I4sRAfmn

— BioRisings (@HedgehogTorfaen) August 19, 2016
(As a bonus, The Digging Deep books would be our second choice, as they are full of wit and really get you thinking. Buy Digging Deep the Collection here.)
August 18 th 2016
Feb22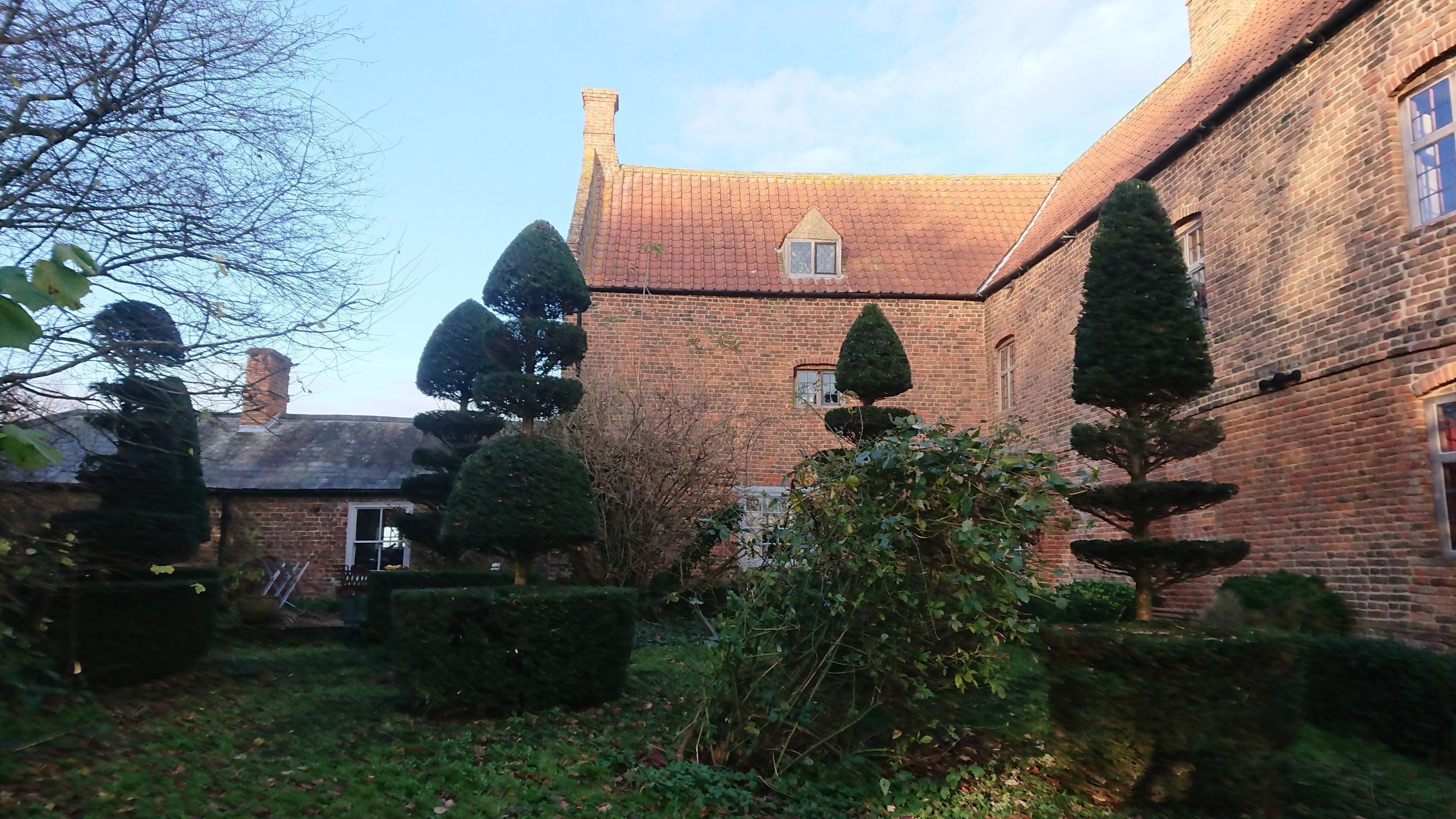 Guanock House needs a trainee topiary artist! Some of you may know it as the first home and garden of designer Arne Maynard, but is now owned and maintained by Michael Coleman and his wife Michelle. They offer meditation workshops and retreats there and it is as beautiful a house and garden as you could wish to visit. They called me in last Autumn to help shape up some of the topiary as it was all getting out of hand, but what it really needs is someone with a steady hand and lots of patience to take over the clipping …
Feb09
Here are some photos of work I have been doing at the garden of Charlotte Molesworth in Kent. Snow and ice brings out the depth of the different planes and angles carved into the boxwood. A garden has to look beautiful in winter – and topiary (green architecture)  helps do that! For more topiary pictures, click here.
Feb01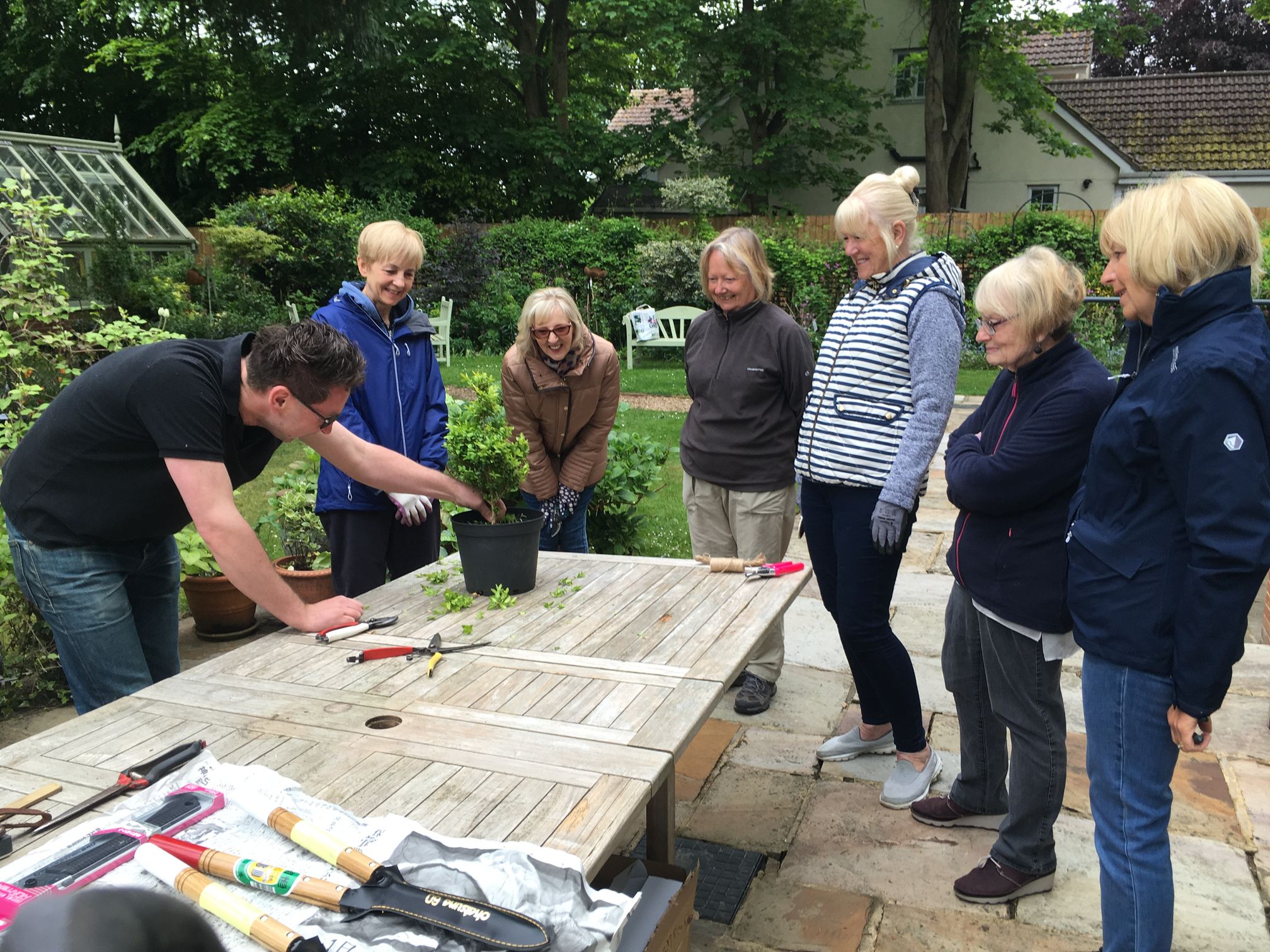 I am an experienced teacher of topiary and pruning, running workshops in the topiary garden of Charlotte Molesworth in Kent, as well as for The English Gardening School and The European Boxwood And Topiary Society. So if you are a keen gardener, a garden club, a group of friends who want to know more or even an absolute beginner who has been bitten by the gardening bug, then do contact me about what you might like to learn. What a laugh we are having in this workshop session I ran for a group of friends in Essex… Many people employ …