THE MODERN MINT BLOG
We love topiary and clipping here at Modern Mint. That is one of the reasons we sell some of the best, sharpest and most beautifully balanced hand tools in the business…
THE BEST TOPIARY CLIPPERS. EVER.
So it is gratifying to read about others who have ditched the power tools and started taking the time to garden with a better, quieter connection to the plants.
"I decided at the end of autumn 2015 to become a fossil fuel-free gardener – or at least work towards it. No bothering with extension cables, no fiddling with my chainsaw's petrol-oil mix, just muscle-power.
I'd like to say that my conversion was the result of a high-minded engagement with the Slow Movement, but that was only part of it. It was more to do with a growing irritation with just how much it takes to keep power tools happy…."
Read more about this chaps adventure in ditching power tools here.
We loved this article, because it shows what happens when you spend a little time with your plants. You learn more about how they grow, sure, but you also learn about yourself. Those few times he has spent doing the garden, bit by bit, creates a habit that will eventually lead him to his goal (of cutting the hedge without fossil fuel.)
Less irritation with sorting out the tools, less of an attitude that it is just another job to tick off the to-do list, gardening in tune with your own muscle means you grow personally – the mind will start by racing away with all the thing you could be doing, but then settles (quicker than you might think!) and allows you to focus, pay real attention, on the actual job at hand.
It is a lovely way to live, to work – and who needs the hedge done at once anyway?
Kudos to the guy as well, for having hedges as the boundaries of his home. What a fantastic place for wildlife to inhabit.
To see what can be done with hand tools, check out our work with Charlotte Molesworth at her topiary garden in Kent….
To see the tools we use to make life easier and the mind… sharper… visit our pruning tools page for a browse.
May 9 th 2017
Mar24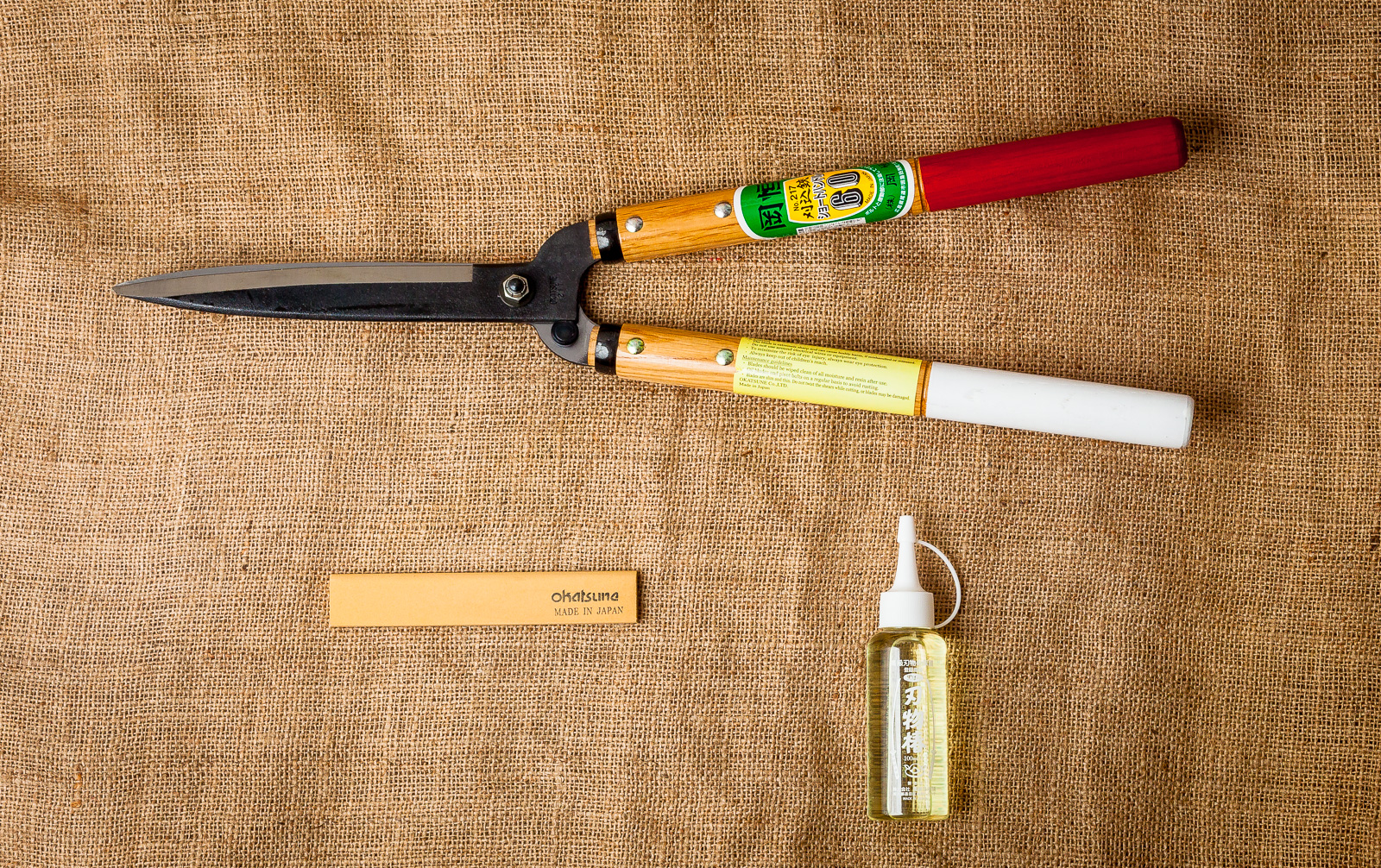 Shears or power tools? What is best to use? The Joy Of Shears I love my Okatsune shears, the beautifully balanced red and white handled pruning shears from Japan. They do everything you need, whether giving a little extra detail to a topiary piece or bashing their way through a hawthorn or beech hedge that boundaries a garden. Another pair of shears you may wish for, that are far sharper than any power tool ever needs to be, is this Tobisho made pair of curved, steel blades… They are basically two samurai swords bolted together. So sharp they could cut …
Mar21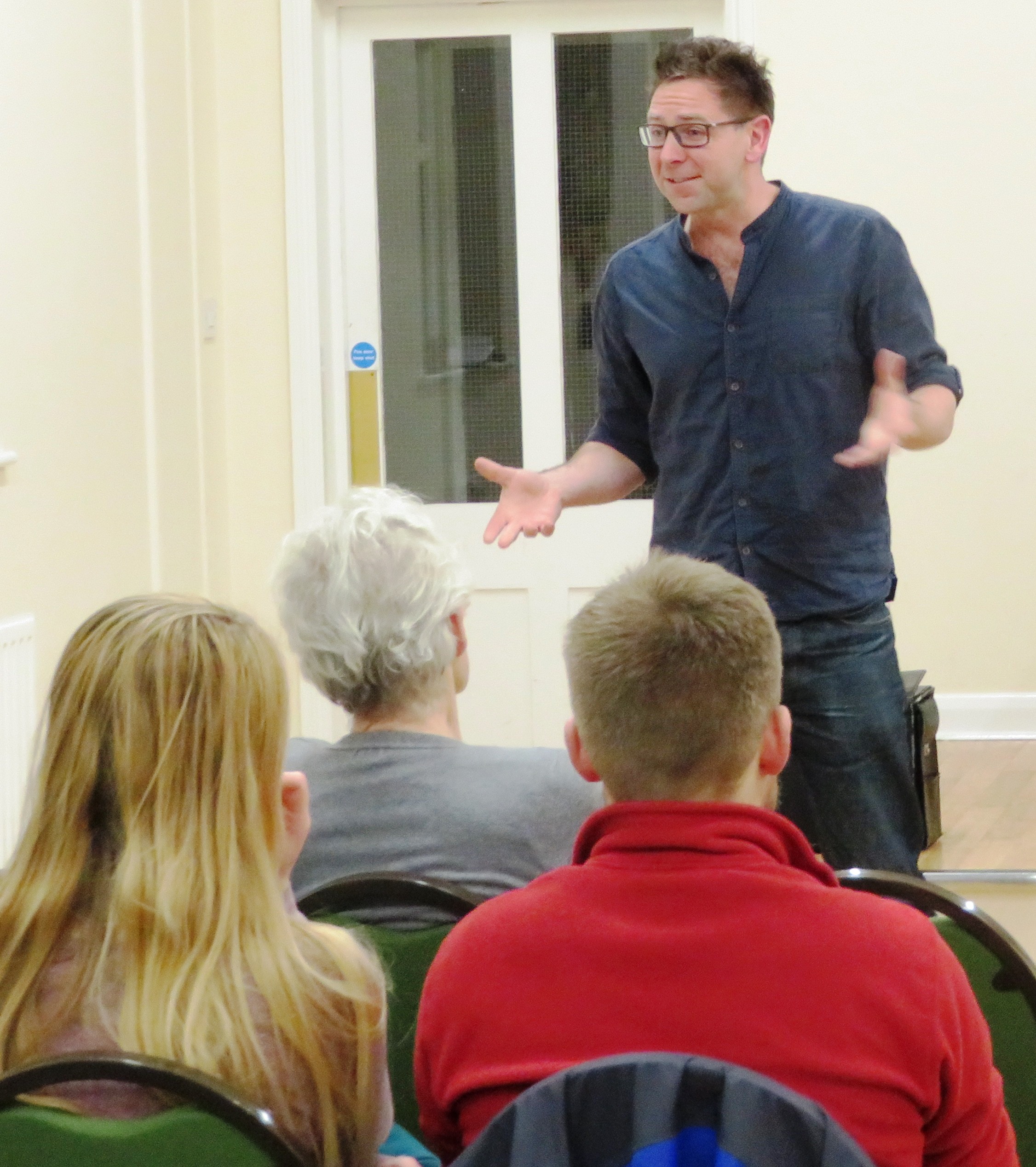 A potted history of my small business, inspired by the wonderful bite size blog posts of how Charles Boyle has run CB Editions, so I thought I would do something similar for Modern Mint. Well, with Coronoavirus hitting I have the time to get all nostalgic…. Moved to Essex from Hampshire, going from a list of relentlessly busy garden maintenance jobs in huge gardens whilst spending evenings and weekends doing project planting and lawn care work to… nothing. Went to Japan for two weeks, a gift to myself for making the move away from a job where I was such a …
Mar20
My Tobisho Topiary Shears are up for sale! Browse Here If you are a tool nerd, or a boxwood geek or just a fan of beautiful, handmade items then these are for you! I am refreshing my tool bag and, as these wonderful shears are so rare, thought I would offer to someone with a lust for this kind of thing. Check them out – Tobisho Topiary Shears.