THE MODERN MINT BLOG
… Iceland is Europe's largest producer of bananas.
Solanaceae (plants from the nightshade family) are known to produce alkaloids that can be either toxic or advantageous (this depends on your view of the world, and possibly how much you've ingested!) Three alkaloids borne by the family are Solanine, Nicotine and Capsaicin. Capsaicin is the one that gives you the burning sensation when you eat a chilli. Several members of the nightshade family are now important crops – tomatoes, potatoes, peppers, aubergines and tobacco. Who would have thought something so tasty could be so deadly too?
The Ginkgo tree is a botanical 'living fossil' with a lineage millions of years into prehistory. To put that into perspective, it hung out with the dinosaurs and stood there watching reptiles turn into mammals… turn into our ancestors… turn into us.
The conversion of forests, wetlands and grasslands for agriculture or development has resulted in the release of CO2 into the atmosphere. But this release can be slowed down by Carbon Sequestration, the capturing of carbon dioxide from the atmosphere and storing it in an organic form. To do this, grow a cover crop (something as simple as grass will do) on any bare soil you have, add home made compost to your flower beds and do less digging in the vegetable patch. And finally…
Fritillaria meleagris is considered a native British plant, which (officially) means it got to this land mass on its own, starting from somewhere close by where it was also native. However it is not found at all in north-east France. Except in Poland, where they also believe it is native, the rest of Continental Europe considers it an introduction that then escaped to the wild. The first time it was spotted in the wild in the UK was 1736. The second time? 40 years later, in 1776. For a plant so easy to spot, a lot of botanists spent a lot of time missing it! Suspicion thus cast on the Fritillaria being more of a recent introduction than a bona fide native, we still think it should be grown – it is beautiful, after all.
(Bonus 'did you know' – the alkaloid Capsaicin does not effect birds, only mammals. Bore your children with that one!)
April 1 st 2014
Jun10
Brought By Bike is an excellent website I found last month, where businesses offer their services by (of course) bicycle. Modern Mint and my topiary work is now live on the site offering my topiary services, via bike, to the following two postcodes – CM1 CM2 Now I can imagine I will need to borrow a ladder should anyone have a larger shrub, but most town gardens in the Chelmsford area have a need not just for privacy but to let light into the house… so a balance must be struck when shaping hedges and shrubs to cover both needs. …
May10
Transforming Topiary – a video made for the European Boxwood And Topiary Society by Charlotte Molesworth and I, in her garden. We take a dog topiary and work out how to update it, turning it into a bird. Worth a watch I think, and hopefully useful to you! You can see more of my clipping on the topiary page. Or read my Spring 2021 Topiary Provocation here.
Apr28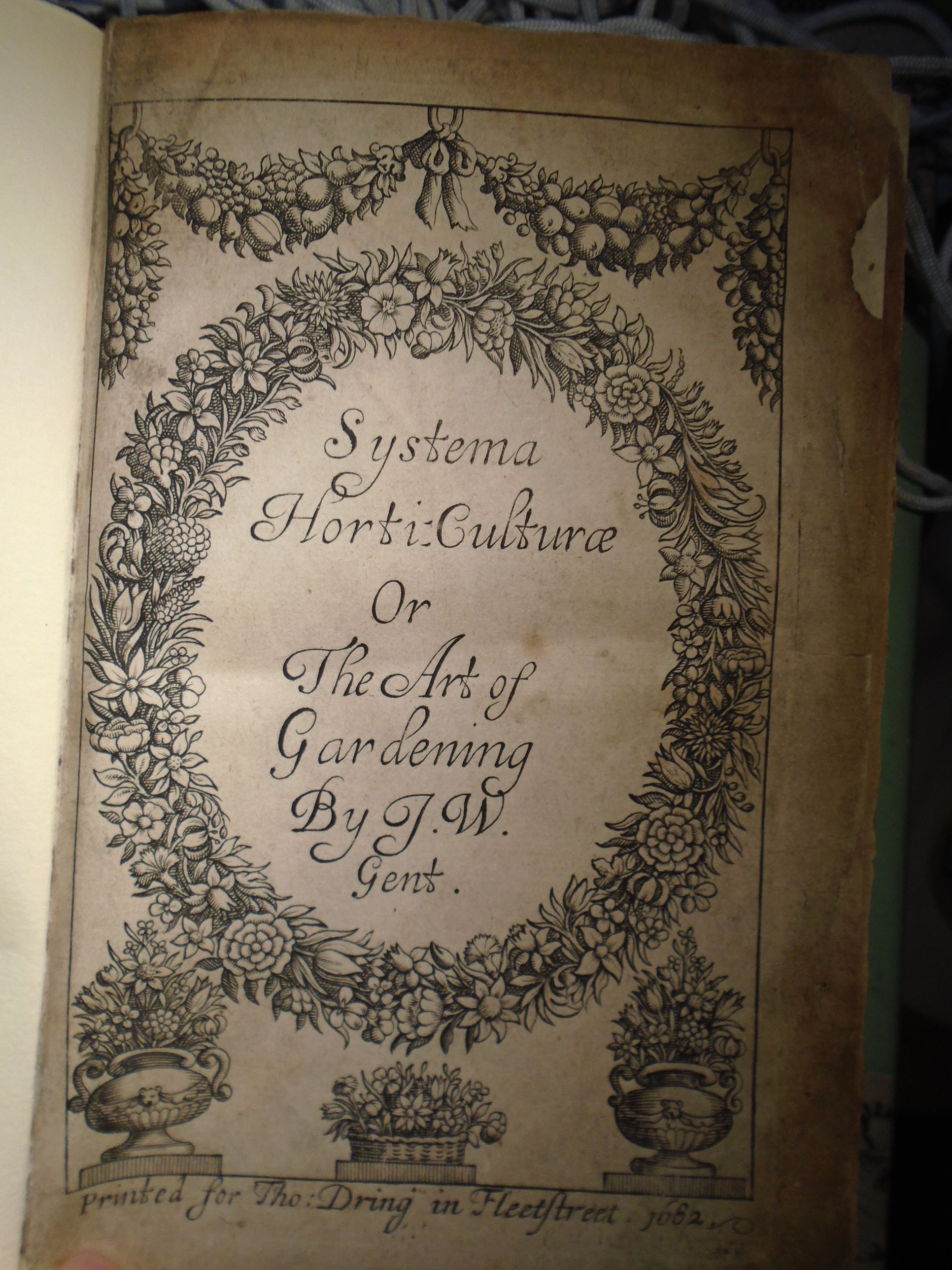 Phillyrea is one of my favourite plants for topiary. I have been using it for quite a few years as a specimen shrub, mostly due to the fact it clips well and has a tough habit – all good characteristics for a topiary plant. It also has a  reputation for being an excellent nectar source for bees… Read more about Phillyrea here. Mentioning this to Malcolm Thicke, a market garden historian and writer, he sent me a some photos of topiary and phillyrea mentioned by John Worlidge in Systema Horticulturae from 1682…. incredible! He also mentioned to me that in …